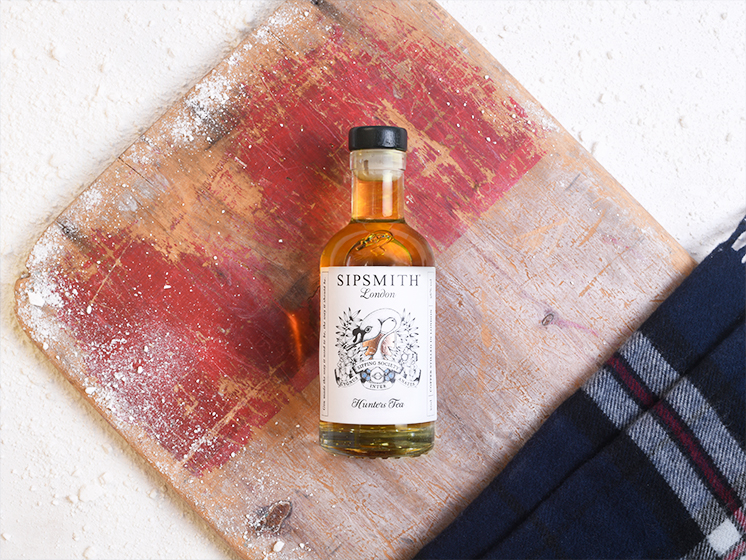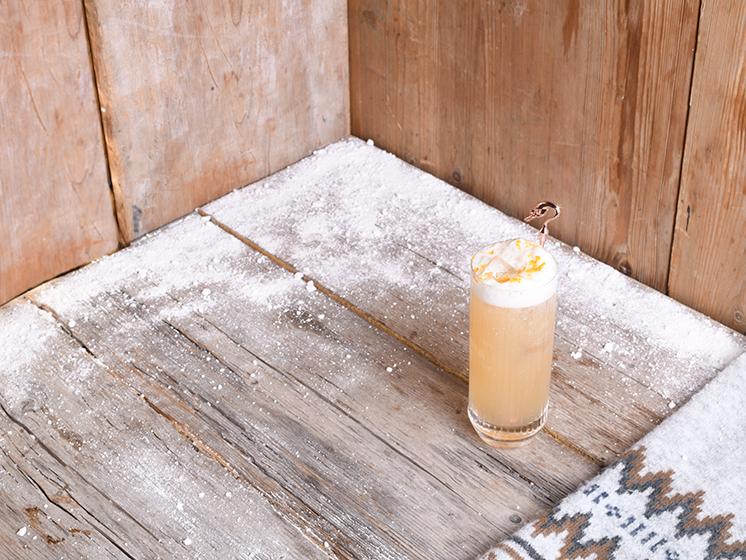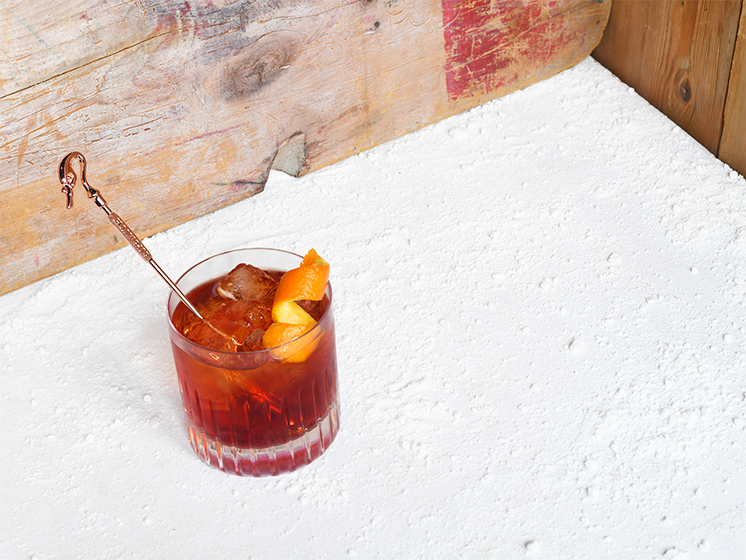 Hunter's Tea
This alpine-inspired Hunter's Tea has been rested on black tea and distilled with stone fruit and warming spices for a tipple reminiscent of skiing holidays and chilly winter walks.
Be sure to let us know what you think by leaving a review below.
Inspired by the classic apres-ski sip Jagertee, this experimental drop delivers a warm welcome
Traditionally made with overproof rum, we made this deliciously ginny take on the alpine classic by loading Prudence with juniper, cloves, star anise, nutmeg and plums. We allow the botanicals to macerate overnight before adding dried orange peel and infusing the liquid with black tea.
The result is a delicately spiced gin that's equally at home in a mountain chalet as it is on your drinks trolley. Use it to whip up a creamy Alpine Fizz or as the star ingredient in an Après Negroni. Alternatively, for a serve so simple you could make it while wearing ski gloves, combine 50ml Hunters Tea with a splash of soda over ice in a highball glass and garnish with a lemon twist.
Tasting Notes:
The Nose: Soft warming fruit combines with juniper and light floral tones.
The Palate: : Intense notes of herbal juniper and fresh pine, as well as sweet stone fruit.
The Finish: The long herbal and dry pine finish gives way to sweet tannic tea.
36% ABV
Après Negroni
25ML HUNTER'S TEA
25ML CAMPARI
25ML SWEET VERMOUTH
ORANGE TWIST, TO GARNISH
Combine all the ingredients in a mixing glass and stir down. Pour into a chilled rocks glass filled with ice, and garnish with an orange twist.
Alpine Fizz
40ML HUNTER'S TEA
10ML SWEET VERMOUTH
20ML LEMON JUICE
10ML SUGAR SYRUP
1 EGG WHITE
SODA TO TOP UP
ORANGE PEEL SHAVINGS, TO GARNISH
Combine the first 5 ingredients in a shaker and dry shake (without ice). Then add ice and wet shake before straining into an ice-filled highball glass. Top up with soda and garnish with orange peel shavings.
We value the opinion of our knowledgeable Sipping Society members, so please do leave a review below letting us know what you think of this tipple.
Reviews