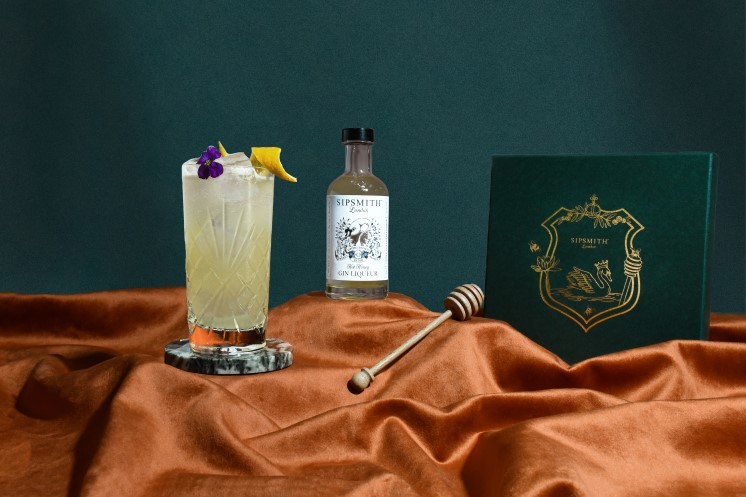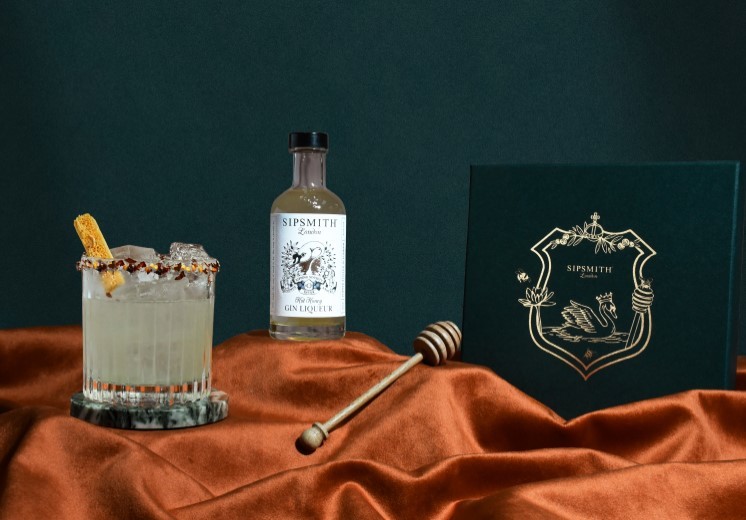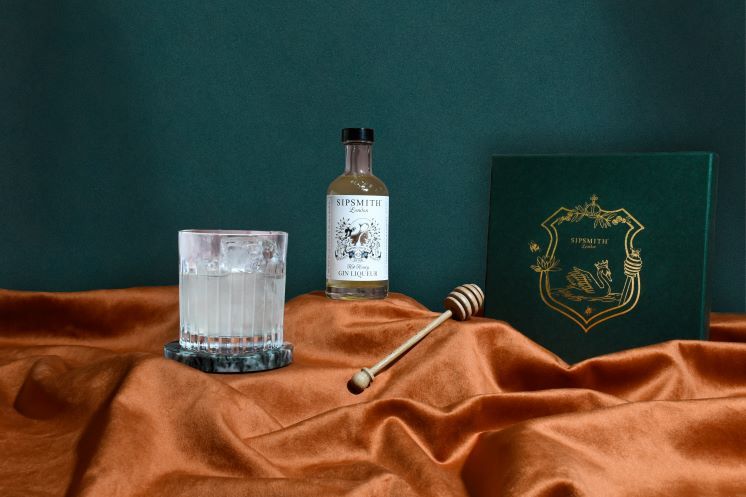 Hot Honey Gin
A sweet honey and citrus tipple, perfect for Spring sipping.
Be sure to let us know what you think by leaving a review below.
More Product Information
According to the British painter and poet William Blake, "the busy bee has no time for sorrow". We couldn't agree more, which is why the Distillery has been a happy hive of activity these past few months as we've crafted various combinations of honey and spice to come up with April's second liquid. And just as King Charles is committed to nurturing the natural world, we've partnered with a local Chiswick hotel, Room2 – to source honey from their rooftop hives.
To make this limited-edition nectar, we combined marigolds, bee pollen, orange blossom and chillies in our experimental still and, once all the botanicals had macerated overnight, added fermented chilli extract and honey.
Shake up a Bee Sting or stir a Honey Bee's Bounty and people will be making a beeline to your home bar. But first, be(e) sure to appreciate Hot Honey Gin's sweet heat by pouring a 50ml serve over ice. Simultaneously cooling and warming, it's ideal for sipping in between spring and summer.
Tasting Notes
The Nose: Citrus with soft floral notes.
The Palate: Sweet honey with orange blossom notes and a creamy mouth feel.
The finish: Building spice and lingering honeycomb.
40% ABV
Bee Sting
35ml Hot Honey Gin
15ml triple sec
1 teaspoon honey
15ml lime
chilli salt – a mix of salt and chilli flakes, to garnish
honeycomb shard, to garnish
Combine all the ingredients over ice and shake to chill and dilute. Wet the rim of a tumbler or Rocks glass with the chilli salt and fill it with ice. Finally, fine-strain the liquid and garnish with a honeycomb shard.
Honey Bee's Bounty
50ml Hot Honey Gin
20ml honey blossom syrup (equal parts honey and water, plus 2 dashes orange blossom water per 100ml)
20ml lemon juice
50ml cloudy apple juice
soda water, to top
edible flowers, to garnish
lemon twist, to garnish
Mix all the ingredients except for the soda water in a Collins glass over ice. Top with soda and garnish with edible flowers and a lemon twist.
Shop our gins
Sensationally sippable for every occasion.