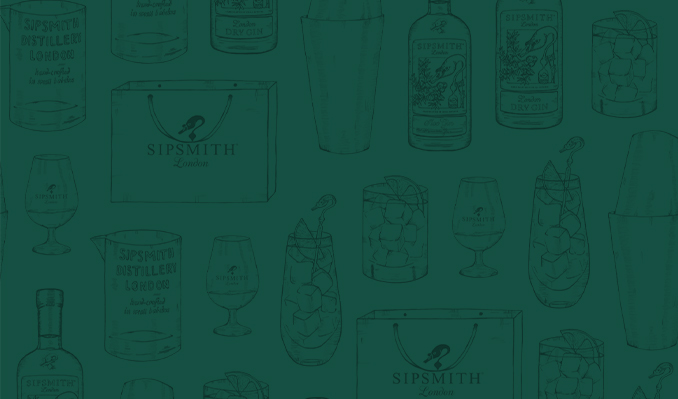 Gin Tours &
Virtual Events
Our Distillery doors have finally re-opened! Hurrah! We're now welcoming guests back into the wonderful world of Sipsmith at our Distillery in Chiswick, London. Discover more below and book your ticket – we can't wait to host you! If you have any questions, visit our FAQs page or contact the team here.
When
19:00 – 20:00

Wednesday 15th December
Join us for an outrageously festive virtual cocktail masterclass, brought to life by our wonderful Sipsmith hosts for those who can't make it to one of our Distillery Tours in London. In SIP: Festive Classic Cocktails with a Twist you'll craft two amazing cocktails with a festive twist you can recreate this Christmas; a French 75 and a Zesty Orange Espresso Martini.
To bring you this Christmassy experience, we have partnered up with The Cocktail Delivery Company to create the ultimate cocktail kit, delivered to you at home. One kit is designed for two people, and includes all the cocktail ingredients, garnishes and mixers to create two festive cocktails each.
One kit contains (suitable for 2 people):
Cocktail ingredients to create the Zesty Espresso Martini
Cocktail ingredients to create the French 75
Garnishes
Mixes
During the masterclasses you will learn the recipe and method to create your festive drinks, so that you can replicate these throughout the festive period and sip away merrily.
All you need at home to take part is:
A cocktail shaker (don't worry if you don't have one, a jam jar will do the same job!)
Ice (the more the merrier)
Two glasses to sip out of (top tip, pop them in the freezer an hour before your masterclass to make them nice and cold)
Please note: this experience is only available for delivery within the UK and recipients must be 18+
Happy Festive Sipping!
When
18.30 – 20.00

Wednesday & Thursday

16.30 – 18.00

Friday
Includes
Tour of the Distillery
Complimentary tutored tasting of our range of gins
The Sipsmith Gates are finally re-opening for the first time since March 2020. Join us at our Distillery for a tour and tutored gin tasting.
You'll be greeted with a ginny tipple in hand, be taken through the chequered history of gin and learn how Sipsmith came to be. Our three copper ladies, Prudence, Verity and Constance will then take centre stage and you will learn how our award winning spirits are carefully hand-crafted. Naturally, there will be a tutored gin tasting too.
Please be assured that we have adapted our tours to the post-COVID world and we will be operating at a reduced capacity of 35 max people per tour. We will also offer table seating for those who feel more comfortable doing so.
Please note tours are re-opening from 15th September. We are continuously reviewing the COVID situation and will release tour dates up to two months in advance. If you are looking to book a tour for later in the year, please check back next month.
To book, please use our TicketingHub booker on this page. If you already have a distillery tour voucher or booking that was cancelled during the whirlwind of the past year, please see below what to do.
If you have a 9 digit voucher code you can book online and enter your existing voucher code (don't worry about the expiry date).
If you hold a 'BK-XXX' voucher code or a Virgin Experience Days voucher, please contact our team here.
Our team are working extremely hard behind the scenes to open as safely as possible, please be patient with us as we work through a large backlog of bookings. We can't wait to open you with (socially distant) arms.
The Sipsmith Team

When
18.00-20.00

Once a month, exact day varies – please see booking system
Includes
Introduction to the art of cocktailing
Create three of your own cocktails to sip on
A Sipsmith gift bag to take home
Our brand-new sipping experience welcomes you to London's first copper pot distillery in almost two hundred years for an intimate and educational experience celebrating the art of cocktailing.
Come and join the Sipsmith mixology team to hand-craft your very own cocktails, specialise in techniques endorsed by our world-renowned Master Distiller, Jared Brown. Whilst sipping the ultimate G&T you will be given Sipsmith's top tips to shake, stir and throw cocktails for full effect. You will then delve into a masterclass exploring our award-winning gins and discovering how they compliment some of the nations favourite cocktails before getting stuck into shaking up two of your very own cocktails. One of those will be created and named by you using our range of experimental gins, hand-crafted in our lab.
You won't go home empty handed; along with a fountain of knowledge from your new mixology skills, you will fill your own gift bag with everything you need to re-create your own cocktail at home and use your learned skills to host a 'ginspirational' evening for your family and friends.
Please note that to reschedule and refund a booking a week's notice must be given – exceptions due to COVID will be made on a case-by-case basis.
Price
From £25 per person
When
Weds-Fri 6-9.30pm

Saturdays from 4pm

Sundays from 3pm

Until 5th December
Includes
Access to Ham Yard Hotel's exclusive roof terrace
A welcome Zesty Orange G&T
A further cocktail of your choice from the menu
After a gincredibly popular summer session, Zestival is back with a winter twist at Ham Yard Hotel for an elevated gin-filled experience on the hotel's beautiful roof terrace in the heart of Soho, London.
Inspired by our love for the freshest ingredients, Zestival will see a transformation of Ham Yard's roof terrace into a world inspired by our Zesty Orange and Lemon Drizzle Gins for a celebration of all things citrus, transporting you away from the everyday, entering a vibrant haven which is sure to brighten up your day and kickstart your winter festivities.
Whether you're venturing into the city for an occasion, want after-work drinks with a difference, or need a break from your weekend Christmas shopping, Zestival is the place to be.
Sip your way through a delicious menu of cocktails, including the 'Smoke and Roses' with Sipsmith Gin, Lillet Rouge, gunpowder tincture and honey. Our blazer of the season, this fiery cocktail is set alight and poured flaming between vessels to add a touch of smoke and caramel to the serve. With a graceful nod to Dick Bradsell, inventor of the Espresso Martini, coffee lovers should look out for the hot 'Not a Pharmaceutical' made with our new Sipspresso Coffee Gin.
With a menu of all new cocktails, inspired by historical recipes, set to inspire gin lovers, Ham Yard's expert bar team have crafted a menu using our award-winning Sipsmith London Dry Gin, as well as our Zesty Orange Gin, Lemon Drizzle and Strawberry Smash. All served with a food pairing to match.
Guests are also invited to Smith The Season with a visit to the decadent Hot Chocolate Station. In partnership with Tony's Chocolonely, smith your own hot chocolate creation by choosing from your favourite Sipsmith gin and a number of delicious toppings and sauces.
Zestival tickets are £25 per person, and include access to Ham Yard Hotel's exclusive Roof Terrace, a welcome Zesty Orange G&T and a further cocktail of your choice.
The 90 minute sessions are available from 6pm–9.30pm Wednesday to Friday or 4pm – 9.30pm on Saturdays.
Lazy Sunday Sessions tickets are also available on Sundays from 2pm-8.30pm and include a 45 minute live music set from a solo musician. These tickets are priced at £45 per person, and include access to Ham Yard's exclusive Roof Terrace, live music, Zesty Orange G&T, a further cocktail of your choice and a sharing charcuterie board.
Distillery Tour Vouchers
If you're looking to purchase a voucher for one of our Distillery Tours, head to the Vouchers section in our online Gin Shop to purchase a Distillery Tour Voucher or Sipsmith Gift Voucher.
About Our Tours:
You'll be greeted with a ginny tipple in hand, be taken through the chequered history of gin and learn how Sipsmith came to be. Our three copper ladies, Prudence, Verity and Constance will then take centre stage and you will learn how our award winning spirits are carefully hand-crafted. Naturally, there will be a tutored gin tasting too.
Be sure to sign up to receive our newsletter at the bottom of this page for announcements on our re-opening to tour guests.
Support
In need of assistance? Find the answers to all your ginny questions on our FAQ page.
Still need help? Contact our Customer Service Swans on [email protected] and they'll be more than happy to assist with all your tour-related enquiries.
If you are the lucky owner of a Sipsmith Distillery Tour voucher and, for obvious reasons, have not been able to visit our Distillery, be rest assured your voucher will not go to waste. Please ignore any expiry dates and get in touch with the team, or book your tour using your booking number above. Click here for answers to all your tour questions, or contact us for assistance. We thank you for your patience whilst we work through a large backlog of cancelled tour guests.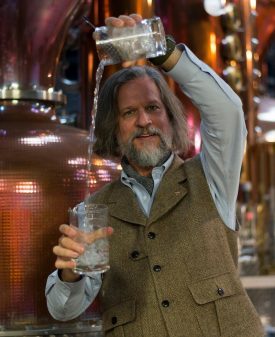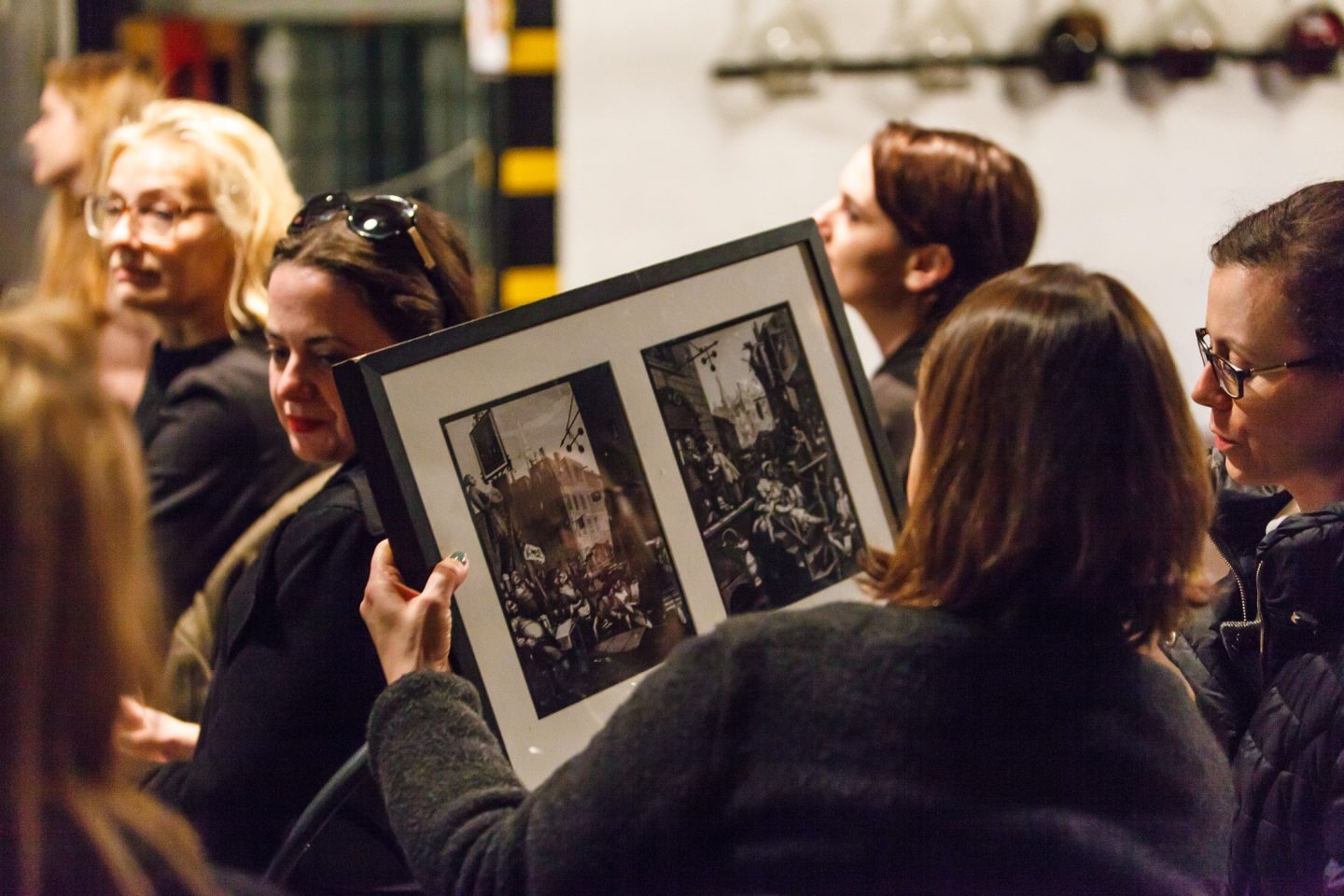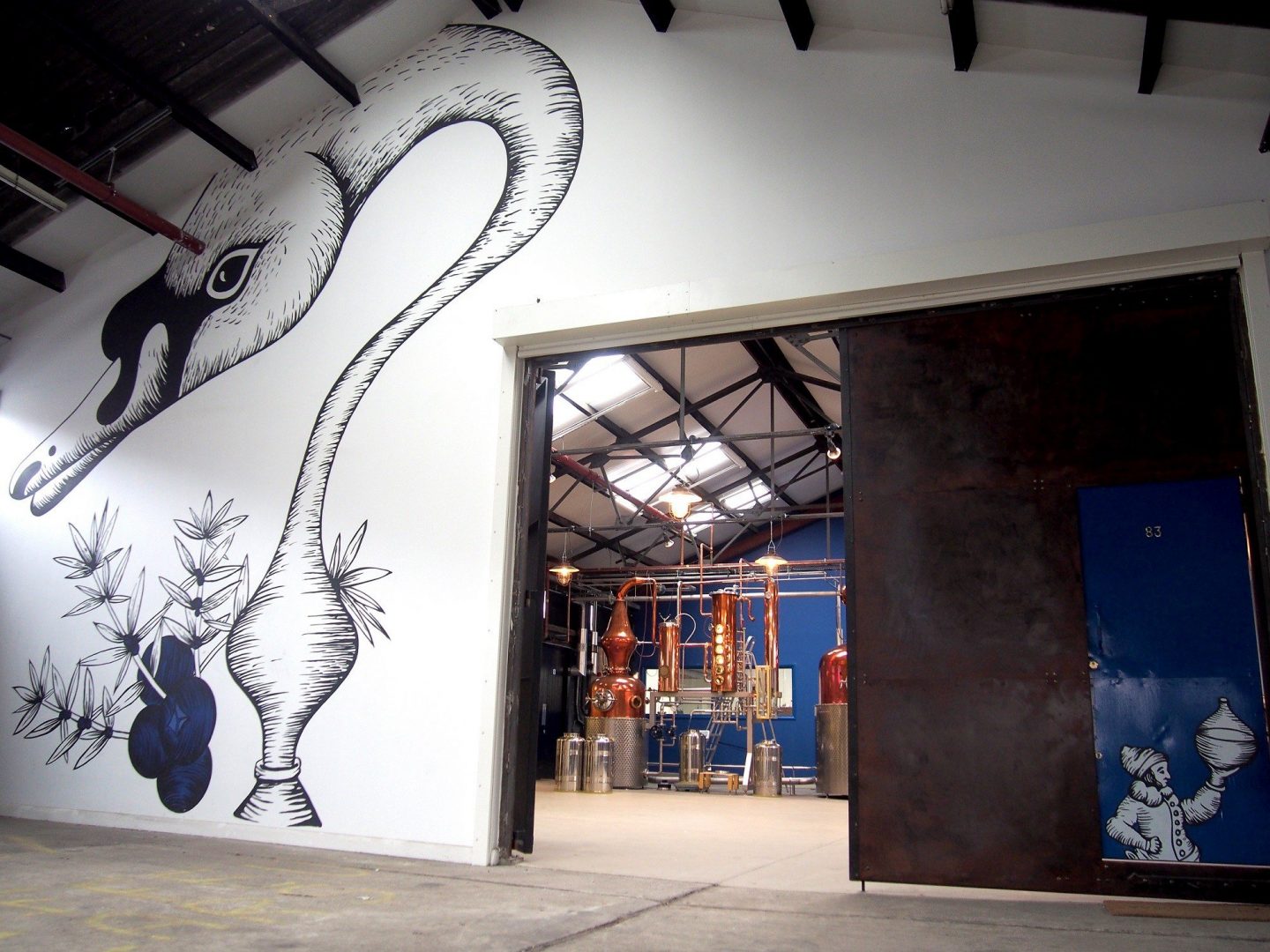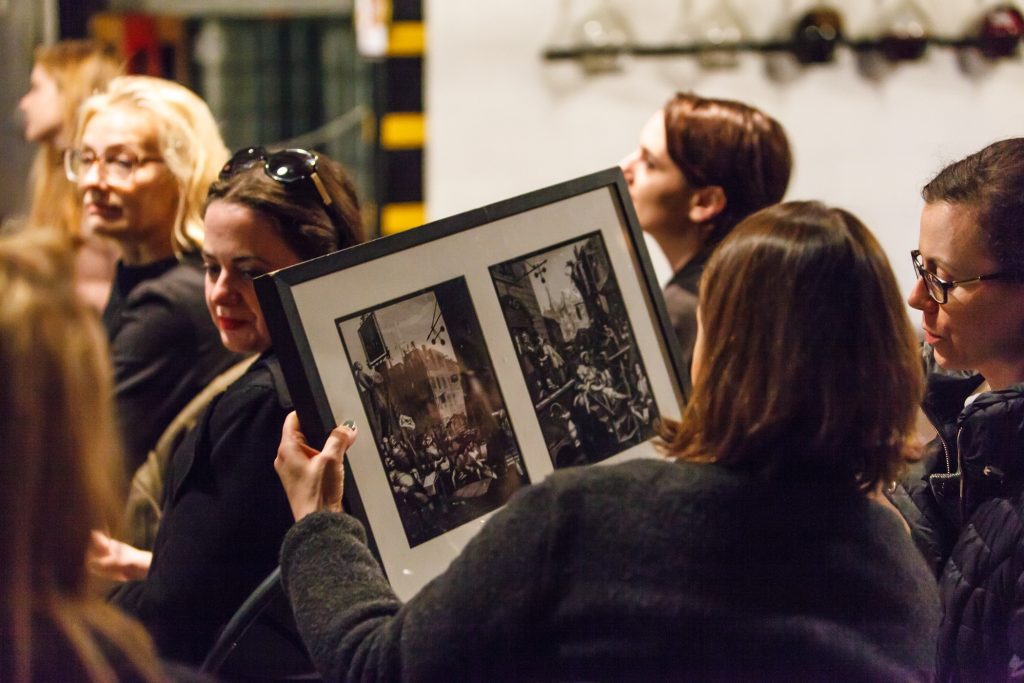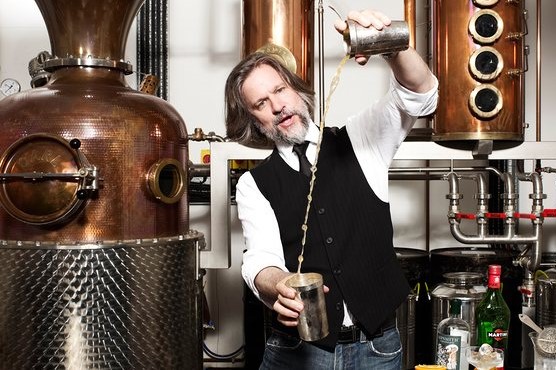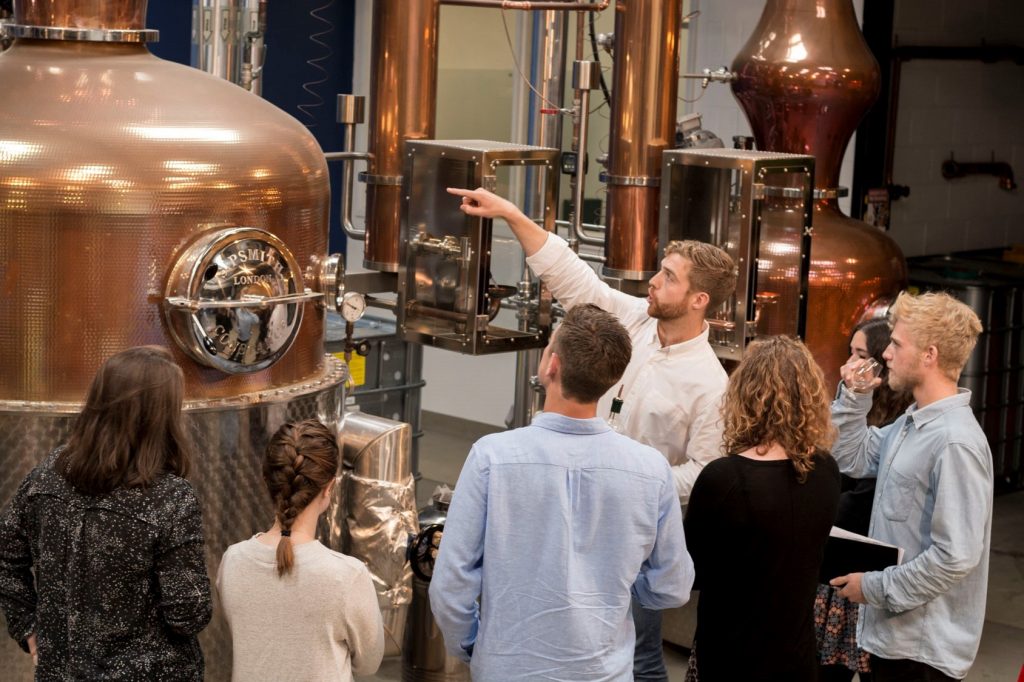 Directions & Rules
Smoking is not permitted within 300 yards of the distillery.
Please note there is no parking available at the Distillery so please leave vehicles at home.
If you have any access requirements please do give us a call and we'll do everything we can to help.
Support
Having trouble with dates? Call the Distillery on 0208 747 0753