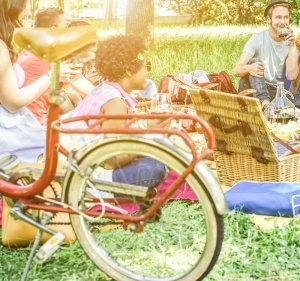 Summer is upon us—or, as we like to think of it, London Cup season. Read on to learn more about our deliciously sippable punch…plus 10 perfect occasions to toast with it this season.
Gin Craze aside, 18th-century London was something of a golden age for punch. Inspired by British sailors who'd visited the Far East—and returned with a taste for exotic ingredients—the city's drinking dens took to serving their own proprietary "cup" recipes, varyingly made with fruits, imported spices, and other spirited additions.
Inspired by this moment in drinks history, our London Cup was born. Made with London Dry Gin, Earl Grey tea, borage, hand-picked lemon verbena, and a variety of other botanicals, London Cup is fabulously refreshing and one-of-a-kind. When served by the pitcher and mixed with fresh fruit and herb garnishes, it's also a spirited crowd-pleaser. Need any more reasons to give it a try this season? We've compiled a list of 10 festive occasions that are the perfect excuse for some summery sipping.
1. Open Garden Squares Weekend
London is Europe's greenest city, but not all of its parks and gardens are open to the public. Take advantage of the Open Garden Squares Weekend, held 17th-18th June, to find the perfect patch of grass—and make sure you bring a well-stocked picnic hamper along with you.
2. Wimbledon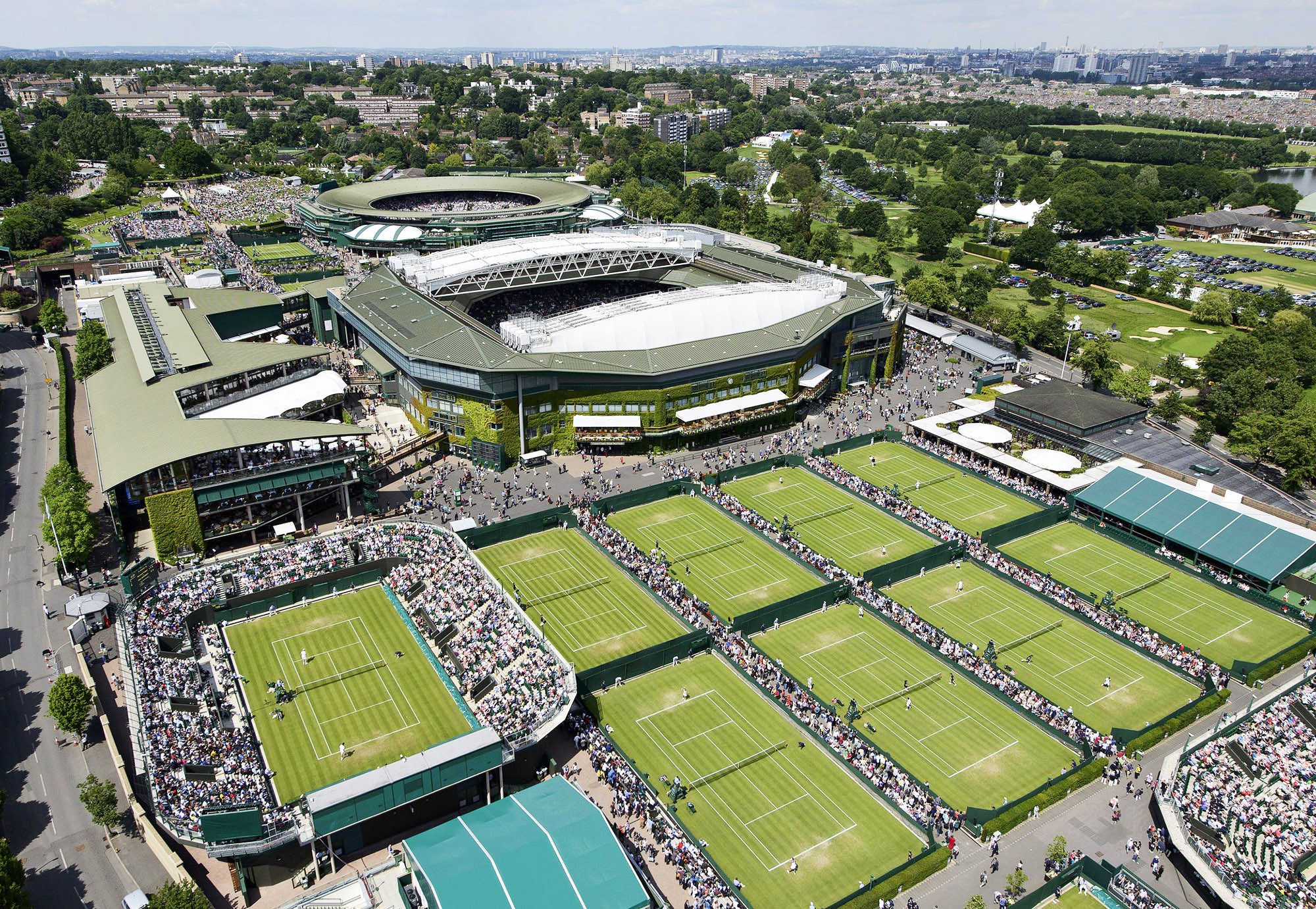 Wimbledon falls at the height of summer sipping weather.
From 3rd-16th July this year, Wimbledon mania is sure to take London by storm. Although the Wimbledon Grounds limit picnic refreshments to bottles of wine, pop-up screens around the capital are the perfect low-key way to catch the action with a glass of London Cup in hand.
3. Glyndebourne
Black tie dress codes, exceptional performances, bucolic countryside, and picnicking en masse: Glyndebourne is a summer rite of passage for a reason. The festival is on until 27th August; for an al fresco aperitif, London Cup goes down a treat.
4. BP Big Screens
Stake out a seat in Trafalgar Square, bring enough picnic supplies for a large group, and ready yourself for a world-class performance: The Royal Opera House will host live screenings of La Traviata on Tuesday, 4th July and Turandot on Friday, 14th July this year.
5. Regent's Park Sculpture Garden
You don't need a special occasion to host a picnic in the lovely surroundings of Regent's Park—but the Frieze Sculpture Park, which will see all manner of quirky artworks installed around the gardens from 5th July to 8th October—is still a fitting excuse.
6. Greenwich + Docklands Festival
Gin and culture certainly make for a good combination. Head southeast to see the pairing in action: first, check in with the performances and installations of the Greenwich + Docklands International Festival before venturing to Greenwich Park for a group picnic.
7. The Summer Solstice
When the solstice arrives on 20th June this year, the sun won't dip below the horizon until 9:21 PM. We'd recommend a trip to Parliament Hill in Hampstead Heath for a combined London Cup picnic and prime sunbathing opportunity.
8. The Serpentine Lido Opening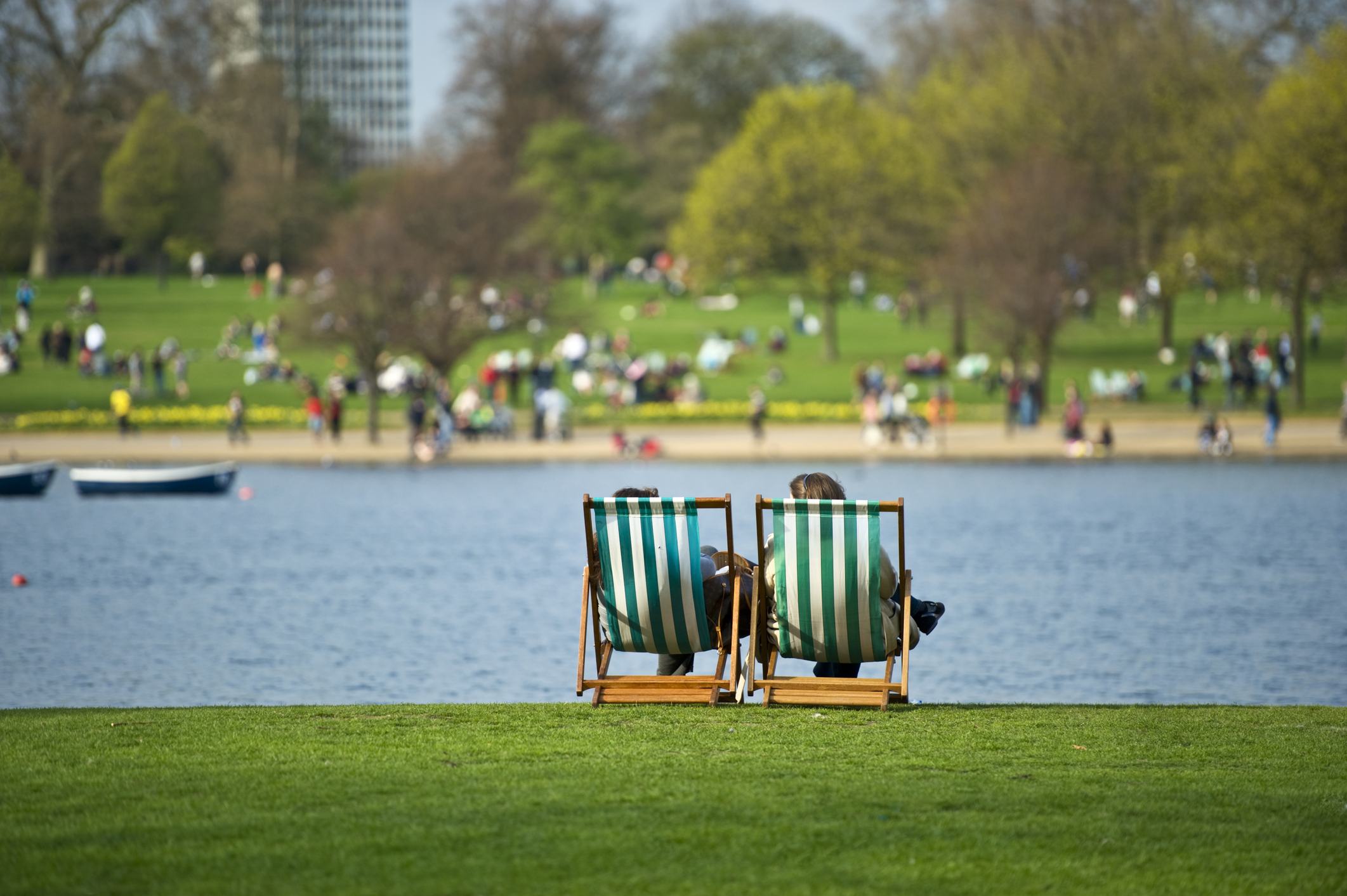 The perfect summertime combination? London Cup and a refreshing dip.
This summer, the Serpentine Lido is open to paddlers from 1st June to 12th September. On scorching afternoons, a refreshing dip is best followed by a Hyde Park picnic and a few shared pitchers.
9. Kew the Music
As far as London festivals go, Kew the Music (held 11th-16th July this year) is one of our favourites. Credit goes to its picture-perfect setting, range of headline acts, and BYO-picnic approach.
10. August Bank Holiday
When it comes to excuses for a London Cup toast, it's hard to do better than a bank holiday weekend. Be sure to stock up—and start planning your garden party invite list—well before the end of the month rolls around.
Feature images © DisobeyArt/iStock, AELTC/Matthias Hangst, geckospake/iStock