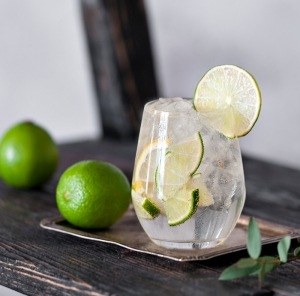 Attention, gin lovers: venture beyond the capital, and discover a world of ginful possibility. These are 10 of our favourite cocktail stops in the Midlands, North, and beyond.
Given that our headquarters are located in Chiswick, we spend a fair amount of our time sipping in style around London. But the capital isn't the only place to raise a glass this summer. We're shining the spotlight on 10 of our favourite cocktail hotspots for all the gin lovers outside the Big Smoke. From Manchester and Birmingham to Leeds and Glasgow, here's where you should order your next G&T, classic cocktail, or other seasonal serves.
Tigerlily, Edinburgh
On the one hand, Tigerlily—located within the hotel of the same name—is a cocktail bar that takes its mixology seriously. For evidence, just look to its 100-strong drinks list, or roving bar trolley. And yet, the bright interior design fosters an ambiance that's all festive fun and frivolity.
Gin71, Glasgow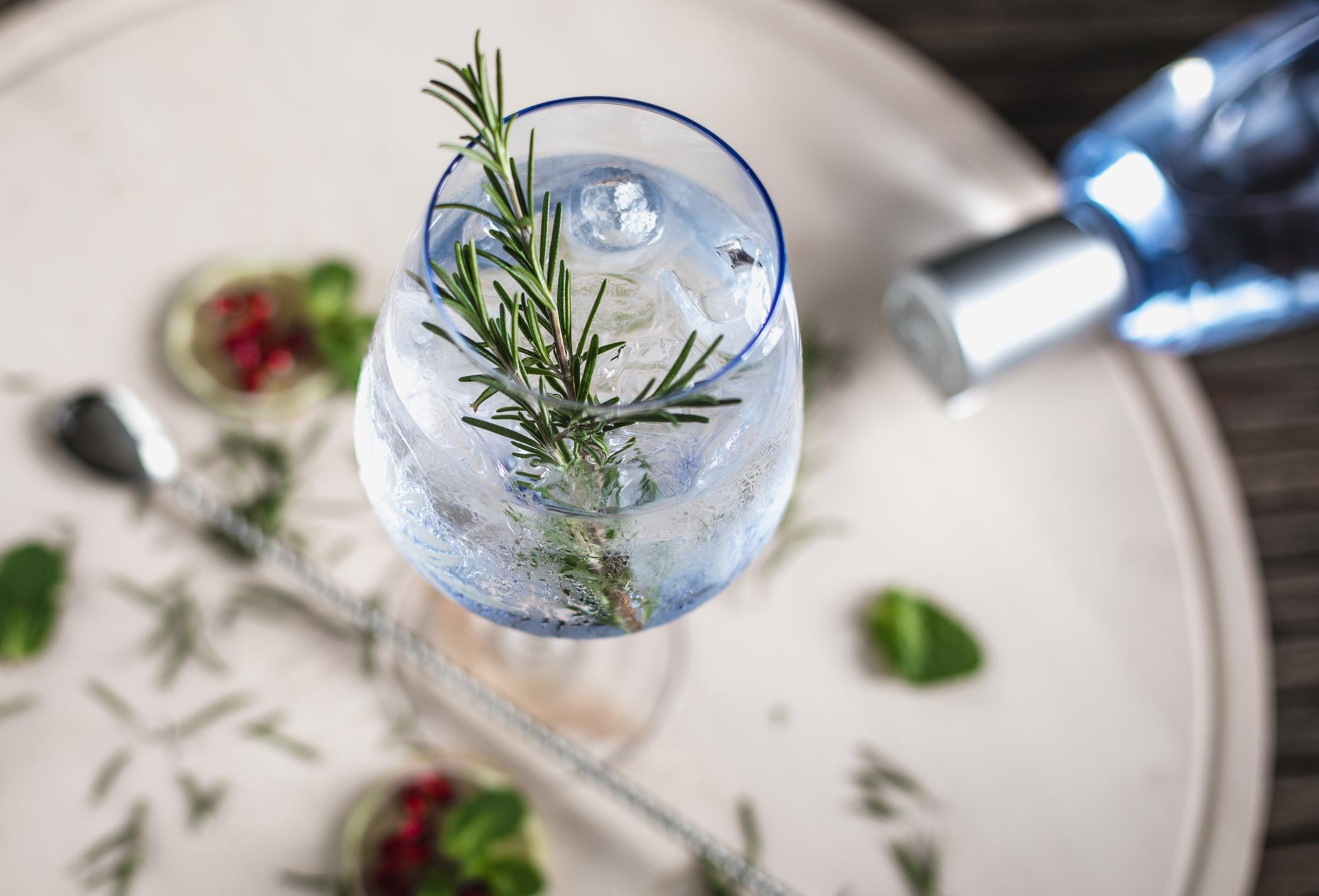 Sippers at Glasgow's Gin71 can customise their own bespoke gin and tonics.
As its name suggests, Gin71 is a cocktail bar that knows its way around a ginful serve. This Glasgow haunt isn't just the city's first dedicated gin bar; it also boasts the largest selection of gins in town (and invites sippers to craft their own bespoke G&Ts, complete with creative garnishes). 
Fitzgeralds, Newcastle
A Newcastle classic, Fitzgeralds was a CAMRA Pub of the Year in 2016…and also happily knows its way around a gin cocktail, too. Marvel at Grey Street's elegant surroundings as you share a summery serve with friends.
The Domino Club, Leeds
Hidden away in the Grand Arcade, the newly opened Domino Club is a destination for its exceptional live music and speakeasy feel. Alongside the jazz and blues, it also slings a tempting array of inventive cocktails.
The Pen and Pencil, Manchester
Poised on the edge of the Northern Quarter, The Pen and Pencil takes its design cues from New York's mid-century bars, and the Mad Men-style patrons who frequented them. Its drinks list, however, reflects the best of modern British mixology. 
Arcane, Manchester
Moody and stylish, Manchester's Arcane is certainly one of the North's best sipping hotspots for gin lovers. Housed in the basement of the historic Queens Chambers building, the bar complements its heritage features with mixology that pays tribute to the classics.
Grafene, Manchester
Grafene is a hidden gem located just off King Street serving their modern take on fine British fare, offering quality throughout. Their ever-evolving menu is entirely sourced from local and artisan suppliers and inspired by what great British food should be, with an elegant cocktail list to match.
Pier Eight at The Lowry, Manchester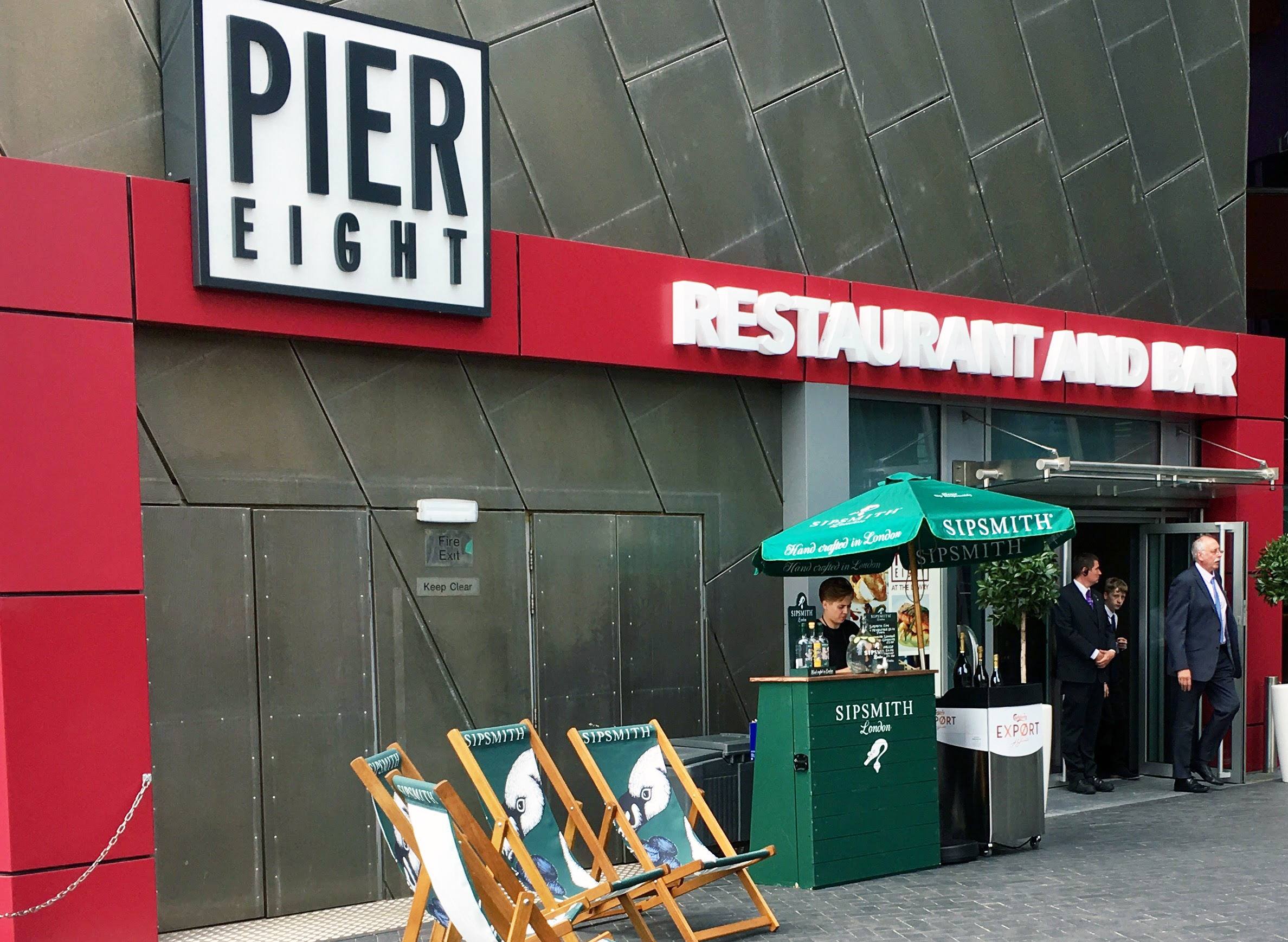 Swing by Pier Eight at The Lowry for a pre-theatre aperitif.
The Lowry has been one of Manchester's top cultural addresses since opening in 2000; now, with the addition of Pier Eight, it's a destination for food and gin lovers, too. Swing by to indulge in a pre-theatre or performance aperitif.
The Botanical Garden, Liverpool
Summer sipping venues don't get much better than The Botanical Garden in Liverpool. Open for just a few months a year, the open-air bar in the Baltic Triangle features ginful delights and a perfect seasonal ambiance.
40 St Paul's, Birmingham
Seeking a convivial drinking den with an abiding passion for gin? Look no further than 40 St Paul's in Birmingham, where upwards of 140 different distillations line the shelves—and everything from the quality of the ice to the house-made tonic is approached with care.
The Lost and Found, Birmingham
Like a Victorian-era gin palace that's been modernised for today's sippers, Birmingham's Lost and Found goes heavy on the grandeur. Amidst the columns, bookcases, and suspended light fixtures, serves like the King's Bramble go down a treat.
Feature images © Pcholik/iStock; santypan/iStock; sanjeri/iStock; Pier Eight at The Lowry