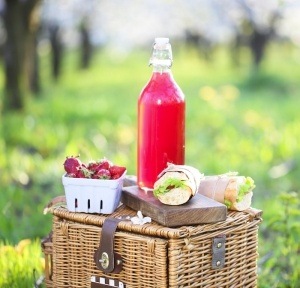 From portable cocktails to gin-friendly food pairings, here's everything you need to pull off your gin picnic with aplomb.
You've already located your preferred picnic location in London; now, it's time to consider just what goes in your hamper. To inspire your al fresco adventures, we've put together the perfect primer for a gin picnic. From cocktails that are simple enough to mix up out of doors to the tastiest nibbles to go alongside, a little bit of preparation is all you need to pull off a memorable, summery outing.
Portable Serves
Which serves are the most picnic-friendly? Simple: the ones that feature few ingredients, and which are quick to stir up. G&Ts are a staple of British summertime for a reason, while three-ingredient classic cocktails like Gimlets, Gin Rickeys, and Bee's Knees can be mixed up without much effort.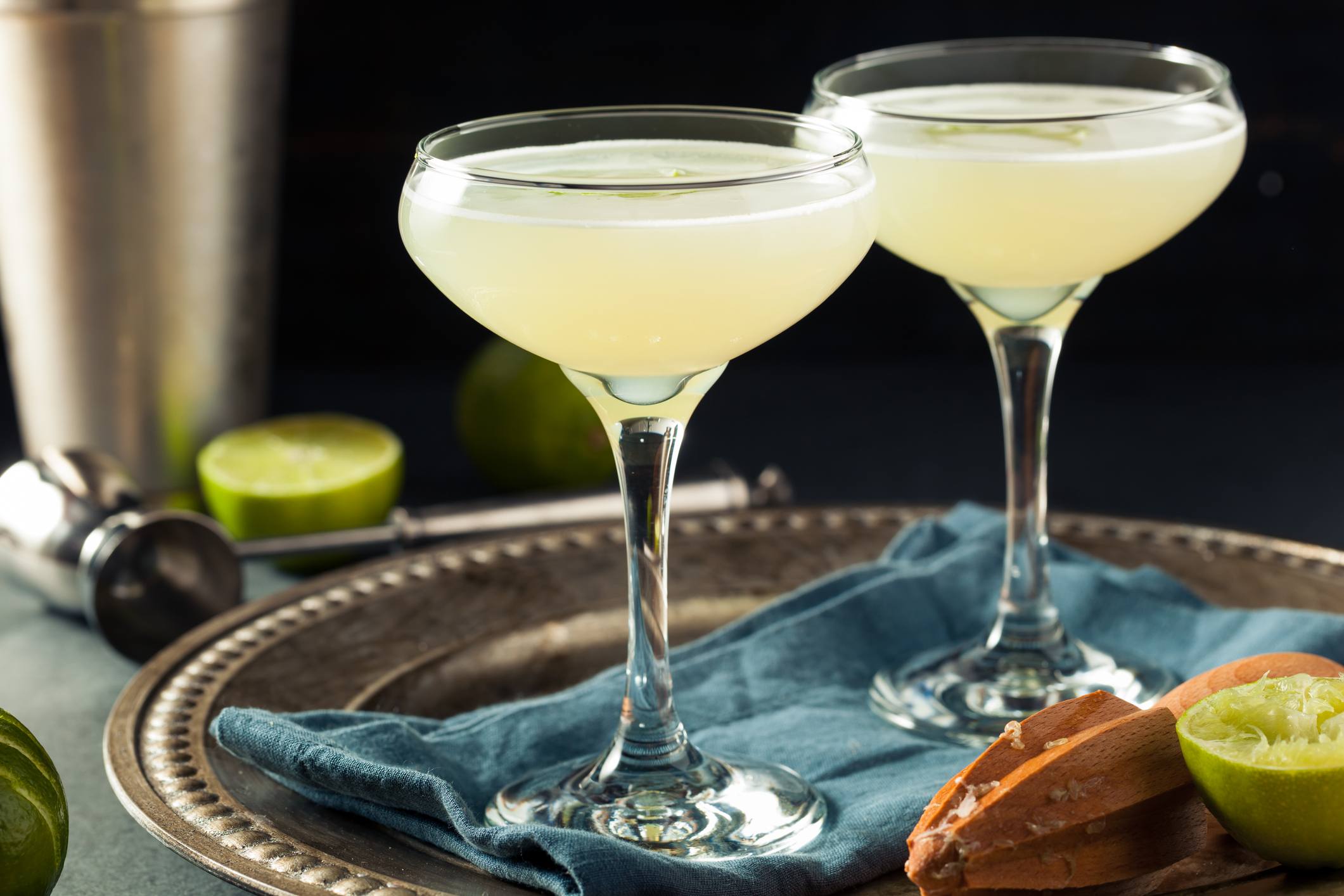 Gimlets, and other three-ingredient classics, are perfectly portable serves.
For the extra ambitious, pre-batching and bottling cocktails will also save you a step. All you need to do is secure a few swing-top bottles, mix your ingredients with the addition of filtered water (to mimic the dilution you'd get from shaking or stirring over ice) and chill overnight. If the format appeals, this recipe for a bottled white Negroni is an excellent starting point, while other classic cocktails go down a treat. Just note that recipes which feature fresh juices or other ingredients that can spoil aren't the best candidates for bottling; stick to spirit-led numbers instead.
For an extra summery option, a bottle of our London Cup—with lemonade on the side—is as portable (and seasonally appropriate) as picnic sipping gets.
Cocktail Equipment on the Go
Whether you'll be toting along chilled bottles of pre-mixed cocktails or doing your mixing from scratch, there are a few pieces of equipment that'll make your gin picnic that much simpler.
To begin, a stylish cooler bag or insulated hamper is essential for transporting ice and pre-made cocktails. Speaking of ice: use a silicone mould to make perfectly spherical, bar-worthy ice balls. A Tipplesworth portable cocktail kit, complete with barware, was made for toting. And quirky glasses holders were designed to ensure your cocktails never take a tumble on uneven ground.
Gin and Food Pairings
But man can't picnic on cocktails alone (alas). To make yours a truly ginful summer outing, be sure to pack your hamper full to the brim with portable, gin-friendly nibbles.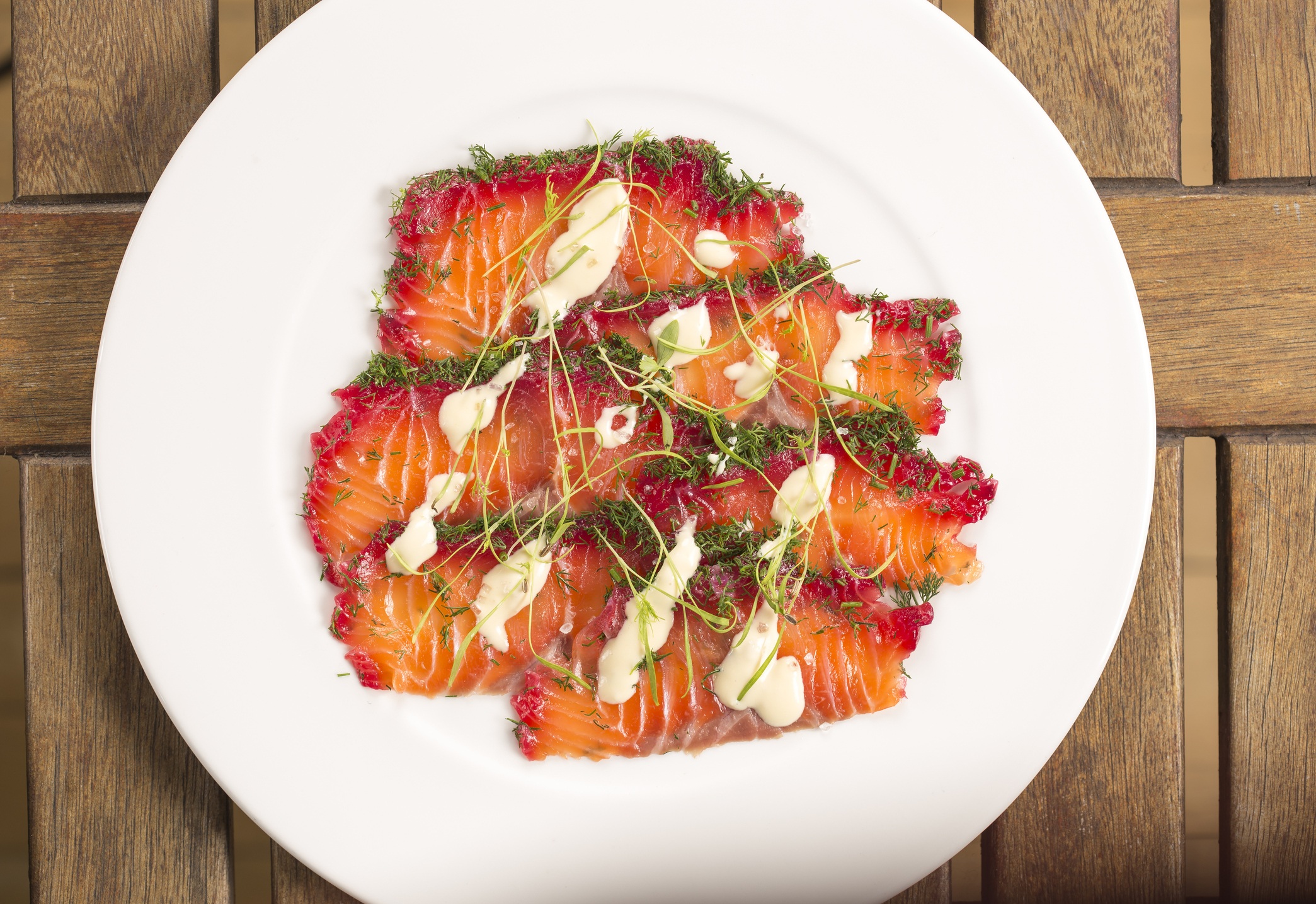 Cured salmon should be the staple of any ginful picnic.
Cured salmon is a natural gin pairing partner; though any variety would work fine, this recipe with gin and juniper berries is a particularly delicious take on the format. Serve it on crackers or homemade blinis with a decadent dollop of crème fraiche.
Salads aren't just summery and picnic-friendly; they can also pair beautifully with gin's complex botanicals. Try a light and fresh version with ribboned asparagus, lemon juice, toasted hazelnuts and parmigiana, or a refreshing watermelon and cucumber salad.
As for dessert, fruit can also do double duty. Fill your hamper with enough berries to enjoy in a bowl of cream, as a garnish for your G&T, to add to a pitcher of London Cup, and to pair with our decadent Strawberries & Cream Gin Liqueur. Instant gin picnic perfection.
Feature images © Nikada/iStock; petrenkod/iStock; bhofack2/iStock; ChefPhotography/iStock