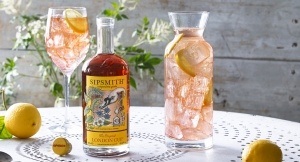 Pick up a bottle of London Cup, pack your hamper, and venture outdoors—these are 10 of the best places to picnic in London.
Here at Sipsmith HQ, we can't get enough of a good picnic—especially when our London Cup joins in on the festivities. Deliciously refreshing, made with Sipsmith's London Dry Gin, flavoured with Earl Grey tea and foraged herbs, and best when served with a generous fruit garnish, it's the ultimate choice for summer sipping. Little wonder it pairs perfectly with a sunny day out.
London is among Europe's greenest cities, which means you won't have to do much scouting to find the perfect patch of grass. Take advantage of the season, gather your friends, and pack a sizable hamper. We're sharing 10 of our favourite places to picnic in London to help inspire your next sipping adventures.
1. St. James's Park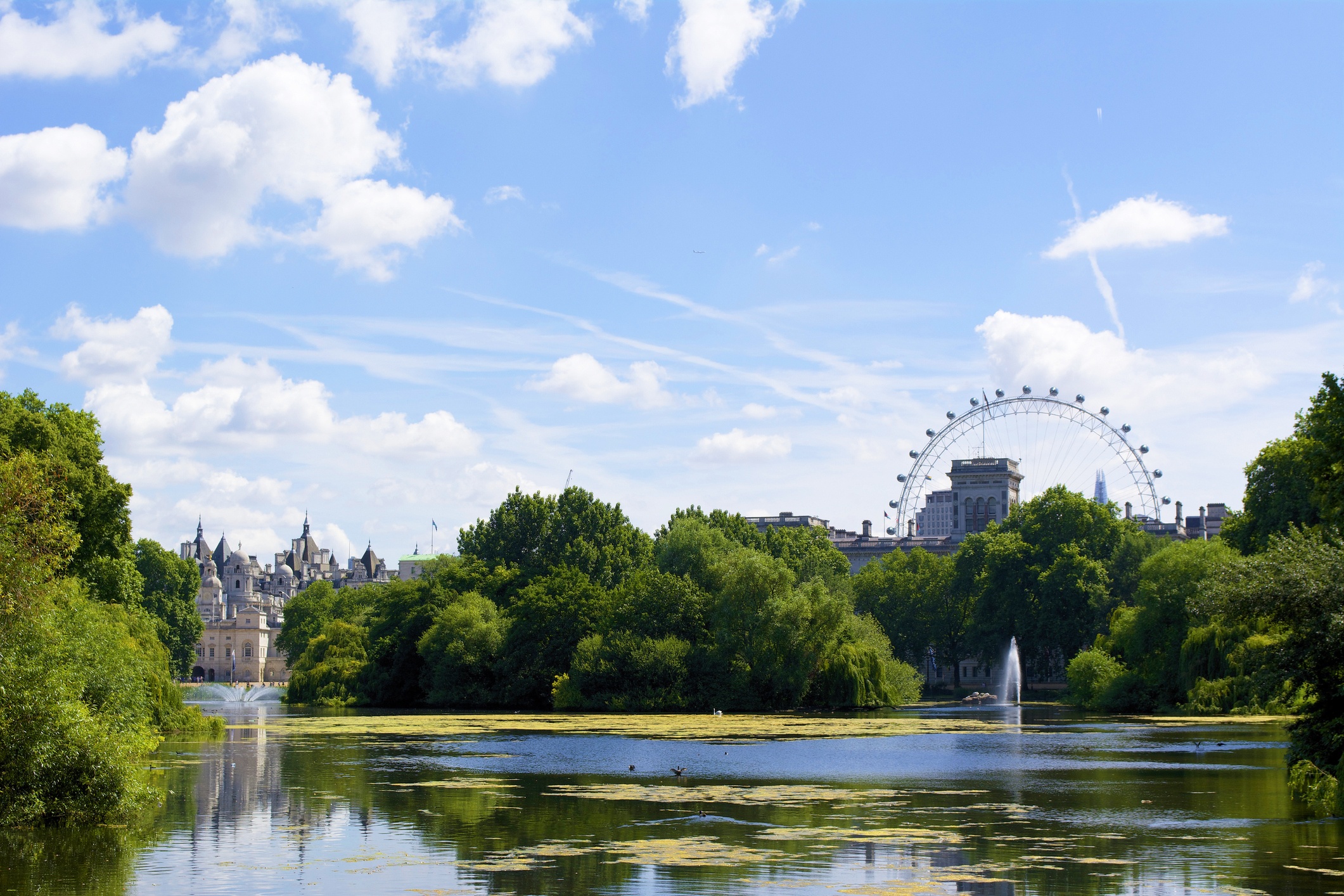 St. James's Park is an oasis on sunny afternoons.
It may be located next to some of London's busiest landmarks, but with its scenic lake, weeping willows, and flocks of ducks, St. James's Park is a genuine oasis on sunny days.
2. Holland Park
Follow locals in the know to the Kyoto Garden, hidden away within West London's Holland Park. A small waterfall and companion koi pond evoke a delightfully zen ambiance when a chilled-out picnic is what you crave.
3. Primrose Hill
On sunny days, Primrose Hill is packed with fellow picnickers—but that's not a bad thing. Revel in the festival-like atmosphere, and bring along enough London Cup to go around.
4. Postman's Park
A picnic is the perfect excuse to explore some of London's lesser-known corners. Like Postman's Park: though it's only steps from St. Paul's Cathedral, its petite size lends it an aura of the undiscovered.
5. Hampstead Heath
Rugged and wild, Hampstead Heath is full of perfect picnicking locations. Lounge on the lawns near Kenwood House, linger near the Ponds, or take in the London cityscape from atop Parliament Hill.
6. Italian Gardens at Kensington Gardens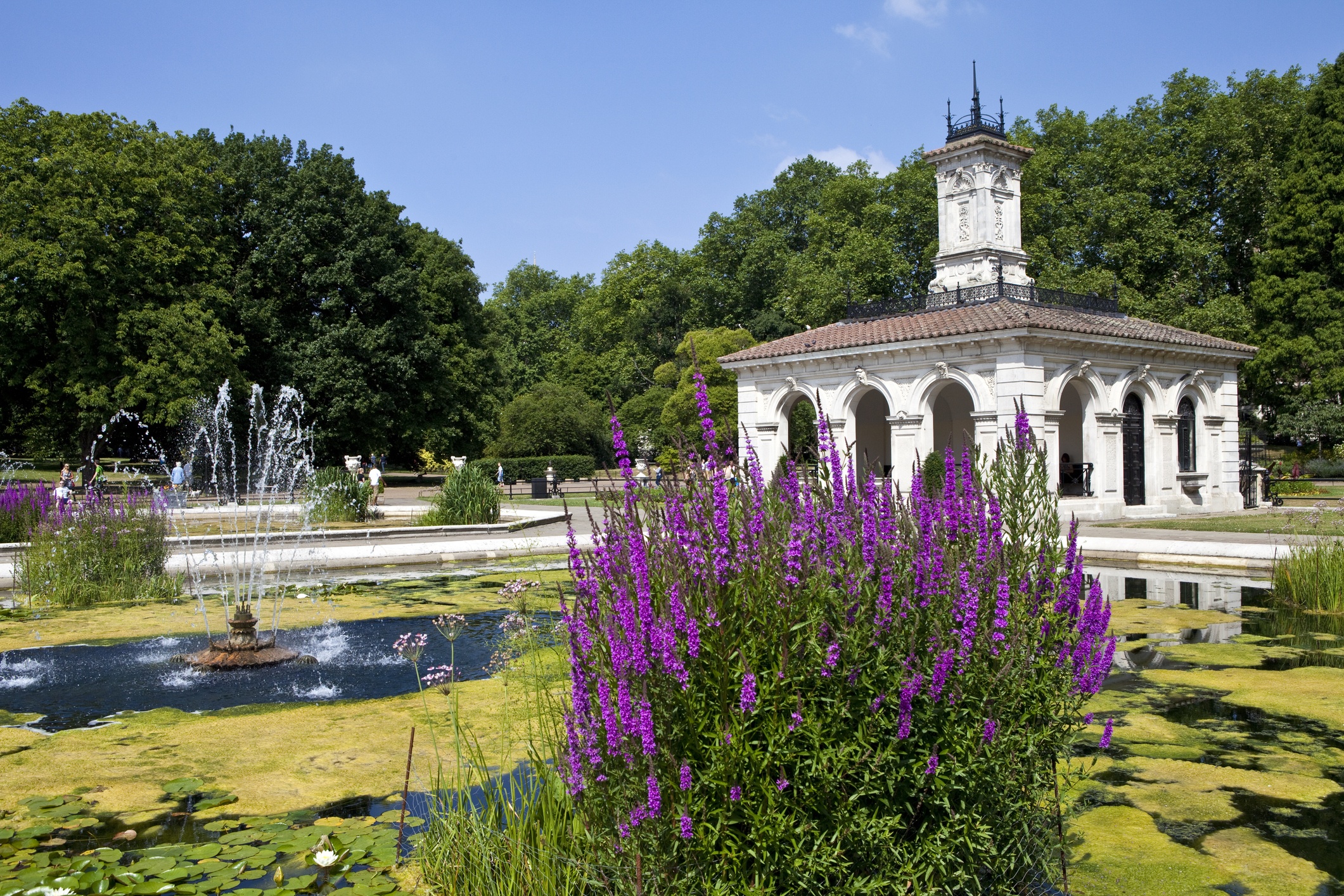 For an especially scenic picnic location, unfurl your blanket by the Italian Gardens within Kensington Gardens.
Planning a picnic in London? Kensington Gardens is a natural choice, given its size and central location. But for an especially scenic spot, unfurl your blanket near the ornamental Italian Gardens.
7. Richmond Park
The largest of London's parks, Richmond Park was made for busy groups of picnickers. After you've drained your glasses and all the crumbs have been swept up, don't forget to go on a stroll along the Thames, just a quick walk away.
8. Kew Gardens
For the ultimate outdoor experience, make your way to Kew Gardens. Expansive, fantastically beautiful—and a UNESCO World Heritage Site besides—it's one of the city's most beloved open-air destinations.
9. Victoria Park
During the summer months, "The People's Park" in East London fills with picnickers, Frisbee-throwers, and Londoners of all stripes. Add a London Cup picnic to the mix and enjoy a slice of London life at its best.
10. Alexandra Park
With Alexandra Palace at your back and most of London spread out before you, a picnic at Alexandra Park is an impressive way to lunch. Toast with London Cup to really make an occasion of it.
Feature images © asmithers/iStock, Luke Abrahams/iStock, chrisdorney/iStock