The following 10 London Dry Gin myths have endured for decades — some even for centuries. We're here to help set the ginful record straight.
Have you ever been told that London Dry Gin shouldn't be enjoyed neat? Or, perhaps, that gin is a British spirit? What about the common wisdom that only lemon or lime slices can be used to garnish a proper G&T?
The truth is, there are a number of misleading London Dry Gin myths that are still circulating, even in knowledgeable drinking circles. In the fight against ginful falsehoods, we're here to dispel these misapprehensions — and teach a new generation of gin lovers just what makes the spirit special.
1. London Dry Gin can only be made in London.
Of all the London Dry Gin myths, this one is probably the most pervasive. Legally, London Dry Gin can be made anywhere in the world, not just in the Big Smoke. London Dry Gin is simply a category of gin. To be a genuine London Dry, gins must be redistilled from a neutral base spirit, must have a minimum of 37.5% alcohol content, and contain minimal added sugars, among other specific requirements.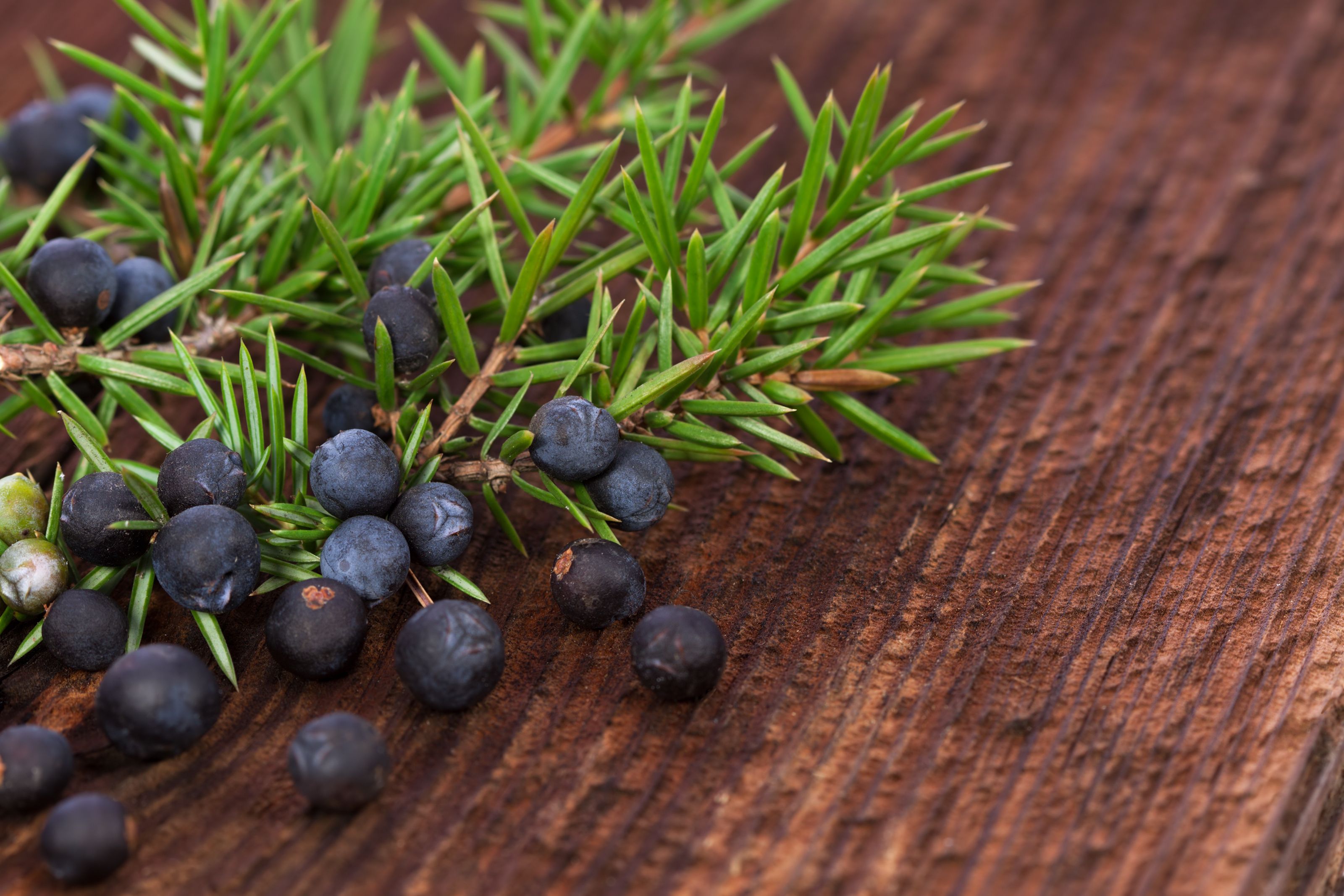 Juniper berries are the only legally required botanical in gin.
2. Legally, London Dry Gin needs to contain a wide range of botanicals.
While virtually all London Dry Gins do contain multiple botanicals (typically between six and 10), legally, only one is required — and that's juniper. However, distillers looking to give their spirits complexity, nuance, and character will also make use of a variety of other ingredients, from orris root and angelica to citrus zest and coriander seeds.
3. Gin has British origins.
Though gin is inextricably associated with Britishness, its origins are found elsewhere. The Netherlands, to be specific, where genever — gin's predecessor — has been enjoyed for centuries.
4. London Dry Gin can never be enjoyed neat.
We tend to think of darker spirits like whisky as being ideal candidates for sipping neat — but why not gin? If your London Dry Gin is of sufficient quality, there's simply no wrong way to savour it.
5. Gin can make you weepy.
The idea that gin has deleterious emotional effects is one smear campaign that dates all the way back to William Hogarth's Gin Lane. There's no innate quality or ingredient in gin that inspires tears (unless it's tears of joy, of course).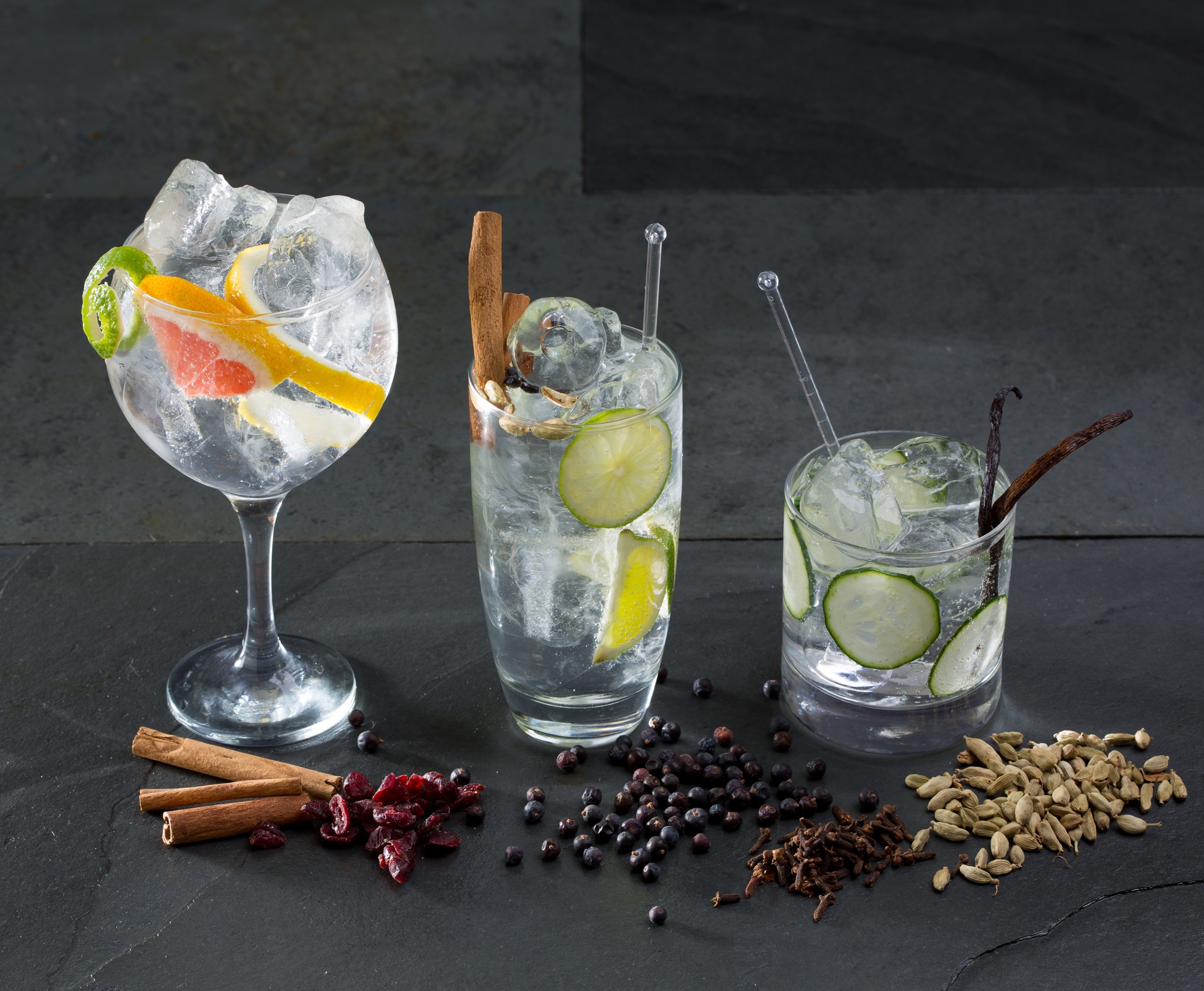 Why limit yourself to lemon and lime? Get creative with your gin & tonic garnishes.
6. Lime and lemon are the only appropriate garnishes for your G&T.
Because London Dry Gins can contain such a wide variety of botanicals, it only makes sense to tailor your garnish choices to your gin's character. Follow the Spanish gin-tonic model and make use of fruits, herbs, spices, and more. Why limit yourself?
7. Gin and vodka have nothing in common.
Actually, the two spirits are closer bedfellows than you might expect. Technically, gin pretty much equates to a flavoured vodka.
8. There's only one correct way to distil London Dry Gin.
In fact, there are multiple techniques available to distillers who are looking to make a London Dry Gin, from vacuum distillation to blending single-botanical distillations. At Sipsmith, we use "one-shot" distillation, which involves taking the "heart" (the purest middle cut) of the distillation and diluting it with water before bottling. 
9. Gin-based cocktails are a relatively recent innovation. 
We tend to think of the late 19th and early 20th centuries as a golden age of cocktail making — and they certainly were. But the origin of the cocktail goes back much further. Our own Master Distiller Jared Brown has traced the first mention of the "cocktail" to the London Morning Post and Gazetteer's edition on 20th March, 1798.
10. Small-batch distilleries have been a London tradition for centuries.
Unfortunately not the case. When Sipsmith debuted in 2009, we were the first traditional copper pot distillery to open in London in almost 200 years. Happily, the tides have changed, and small distilleries are now transforming the city's sipping scene. Long live London Dry Gin!
Feature images © Avalan_Studio/iStock; LUNAMARINA/iStock