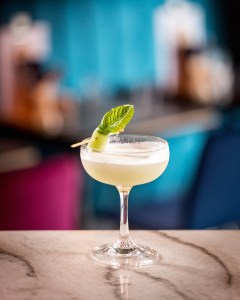 24 hours in Liverpool may not be the longest stay—but it's still enough time to visit the city's key gin addresses. Read on for our top Merseyside recommendations.
Home to a vibrant restaurant scene, an even livelier cocktail community, and an unparalleled cultural heritage, Liverpool is one of our favourite cities to linger in. But if you've only got a short amount of time to visit, don't fret: we've put together a 24-hour guide to Liverpool aimed at gin lovers, which takes you from brunch right up to bedtime. See the sights, stop for indulgent meals, and do plenty of sipping during your stay.
Breakfast 
When you only have 24 hours to explore Liverpool, it's wise to start your day early. Begin your tour of the city with a stop at the lively Lock & Key. Though the venue is also a boutique hotel and bar, we like to spend our mornings in its restaurant, where brunch is served from 9am. Opt for a hearty toasted breakfast sandwich, or begin with a decadent order of eggs royale. Don't forget to peruse Lock & Key's cocktail menu, which features delectable serves like the Masterkey (made with Sipsmith London Dry Gin, cucumber, mint, and coconut syrup).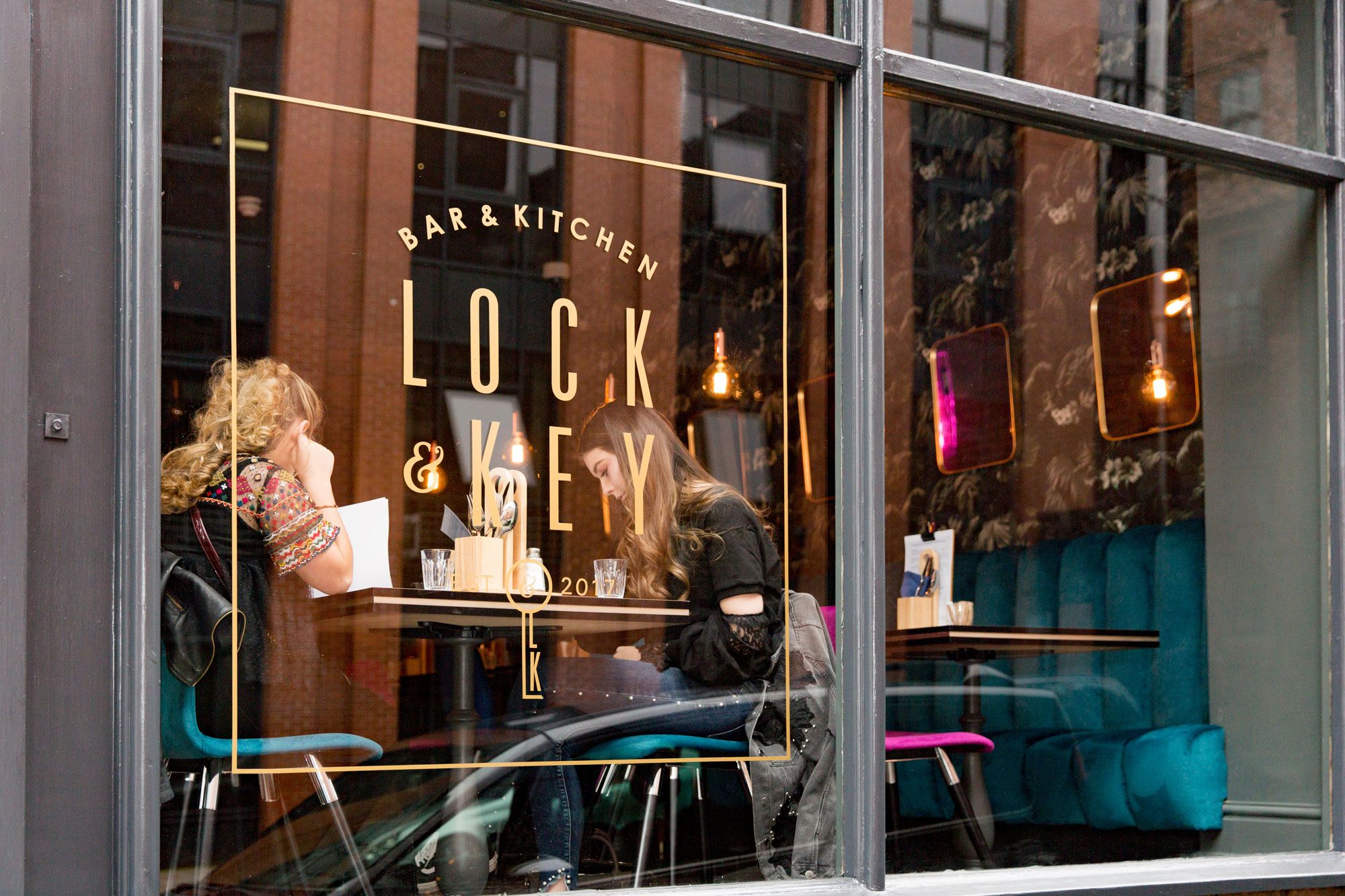 Begin your indulgent gin tour of Liverpool with brunch at Lock & Key.
Lunch
Before your next meal, go for a wander around the Royal Albert Dock, visit the Liverpool Cathedral, or explore the Tate Liverpool. Once you've done enough sightseeing to work up an appetite, make your way to Red's True Barbecue, where you can try American-style barbecue staples from brisket and burnt ends to baby-back ribs. Wash it all down with a thematic Smoky G&T, which features both our London Dry Gin and Sloe Gin alongside black cherry syrup and tonic.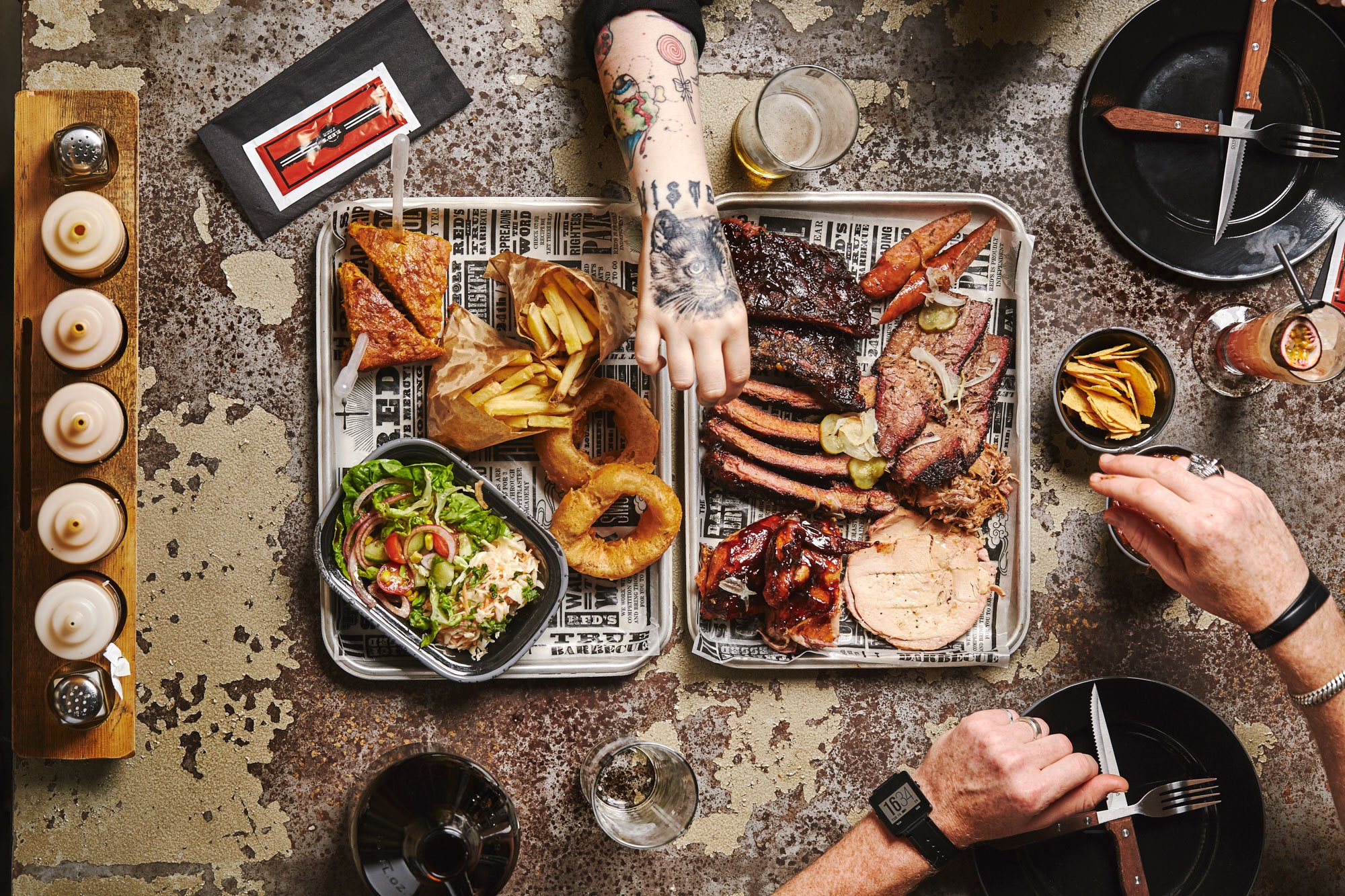 Red's True Barbecue has made a name for itself serving classic American fare.
Dinner
Even with just 24 hours in Liverpool, a brief snooze following your decadent midday meal might not go amiss. If you'd prefer to stretch your legs, rub shoulders with Liverpool's most famous native sons when you drop by The Beatles Story. Once evening begins to fall, continue onwards to the stately 30 James Street, a hotel themed around the Titanic. Ascend to the rooftop Carpathia Restaurant—named for the ship that rescued the Titanic's survivors—where refined, modern British cooking is paired with classic cocktails.
Late-Night Drinks
After dinner, carry on the festivities with a stop at Furnival's Well: one of Liverpool's most accomplished and likeable drinking dens. Though it's located in a restored, Victorian-era police station, the atmosphere these days is far more cosy than punitive. Settle in and order an amusingly named Gigglemonk, which features Sipsmith VJOP alongside Chartreuse, cacao, and lemon.
Bedtime
Once you're sated, full, and happy, it's time for bed. Luckily, it's just a quick stroll over to The Shankly: a stylish boutique hotel that also pays homage to Liverpool's football history (it takes its name from former Liverpool manager Bill Shankly, after all). Settle into one of the well-appointed luxury rooms, and drift off to sleep content in the knowledge that you made the most of your short stay.
Feature images © GordonBellPhotography/iStock; Lock & Key; Red's True Barbecue