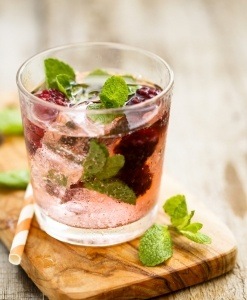 Next on our tour of 50 fabulous gin cocktails, we're discovering the history of the delicious, distinctively hued Daisy.
It sounds like no accident: the Daisy—spritzy, refreshing, and a little bit sweet—is the perfect cocktail for summer sipping.
And yet, the origins of its name aren't quite as floral as one might think. In fact, "Daisy" originates from the 19th-century slang for "something extraordinary—from which the word doozy is also derived," as Chowhound writes. Simple it might be, but the Daisy certainly is an extraordinary serve—and one with an important place in cocktail history.
The first written reference to the Daisy dates all the way back to an 1866 novel called Gay Life in New York, or Fast Men and Grass Widows by Henry Llewellyn Williams, according to the Difford's Guide. Though the details surrounding its origin story have been lost to the sands of time, some point to Washington, DC as its likely place of birth. Either way, the recipe managed to find its way into Professor Jerry Thomas's essential How to Mix Drinks, published in 1876, and has been influential ever since.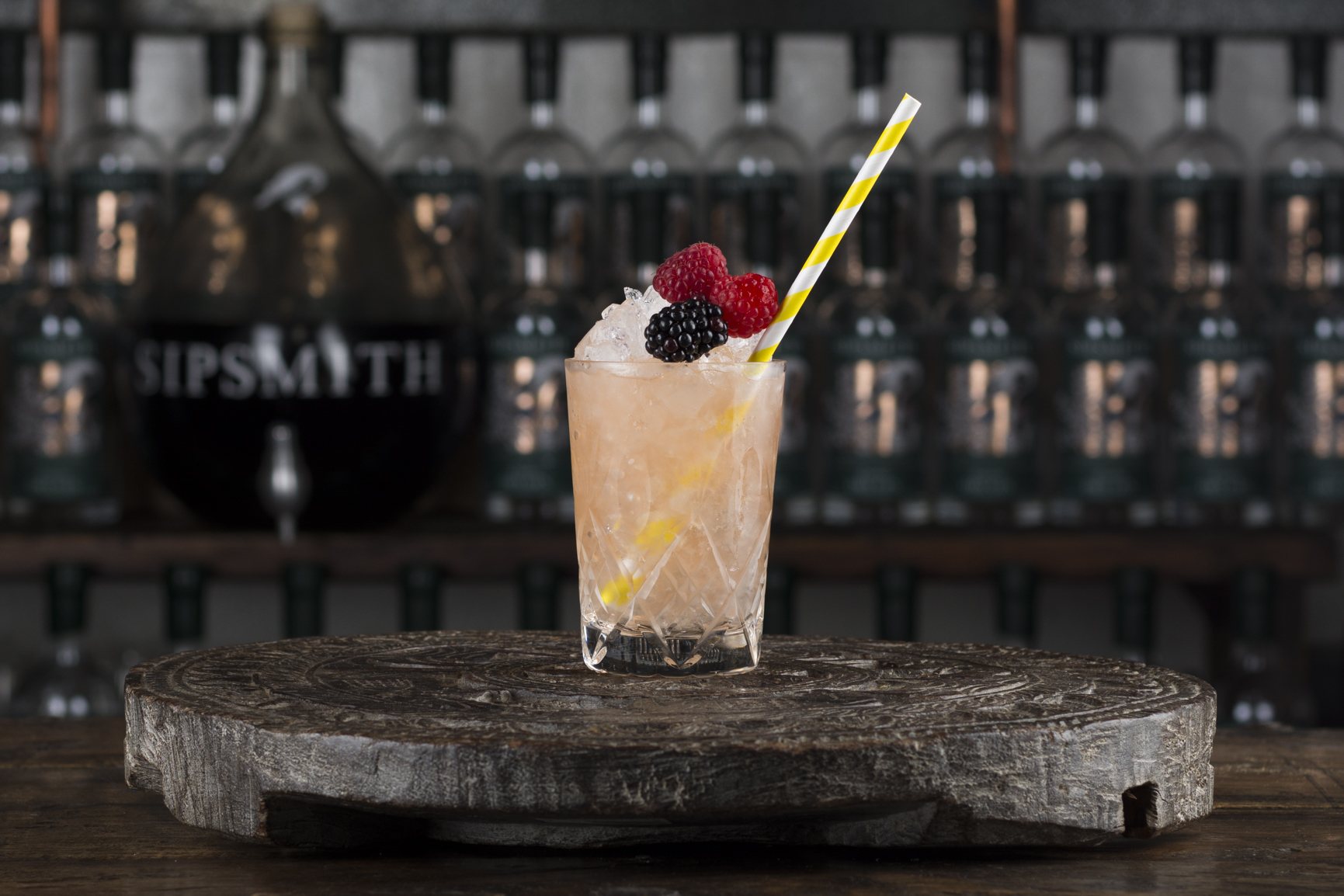 The Daisy has gone through many evolutions; today's version is notable for the addition of grenadine (and its blush-coloured hue).
That said, the specifics of the Daisy's recipe have altered rather dramatically over the years. In Thomas's version, orange liqueur was at the fore; in the version of the cocktail we'd recognise today, however, that flavour profile has been traded out in favour of fruity grenadine (the modern Daisy is nothing if not recognisable for its blush-pink hue). Then there's the fact that the Gin Daisy was only one of several varieties—Brandy Daisies, Whisky Daisies, and other base spirits were also popular.
Perhaps it's most helpful to think of the Daisy as a category of serve rather than a single, finite recipe. Somewhere between a sour (though lengthened with soda water) and a cobbler (as it's often served over crushed ice and garnished with fruit, mint, and a dusting of icing sugar), the Daisy is considered to be a precursor to classics like the Sidecar and the Cosmopolitan. And while the Daisy may not be as popular as its descendants these days, we're here to lobby for its inclusion in your home-bartending repertoire.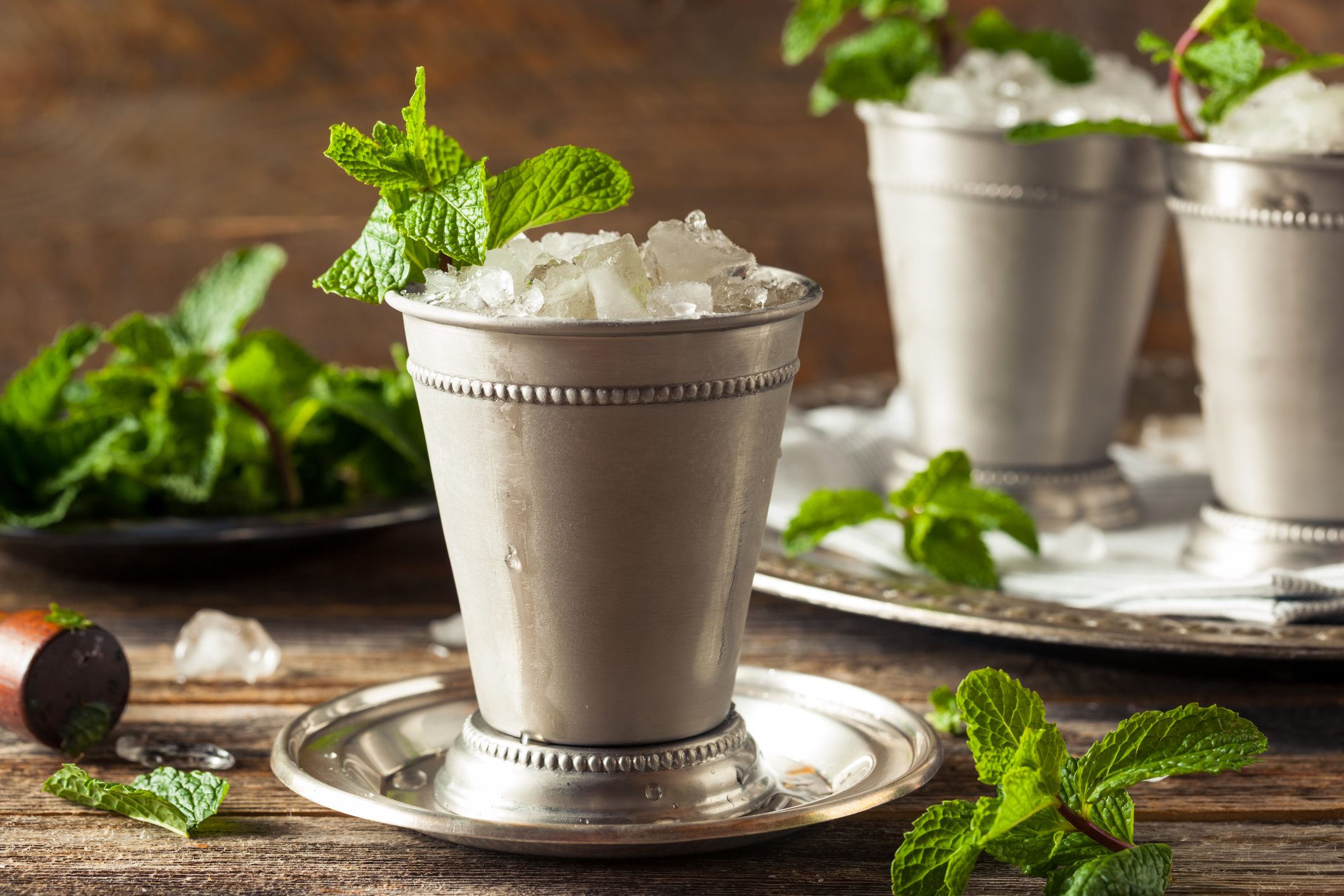 Daisies are often traditionally served in julep glasses, with mint, fruit, and other optional garnishes.
Making a Daisy of your own? We favour a contemporary version of the serve, which relies on grenadine or pomegranate syrup to supply a fruit-forward profile. You may want to follow the great Jeffrey Morgenthaler's advice and make your own from scratch, which is straightforward to prepare (and makes use of orange blossom water and pomegranate molasses for extra depth of flavour).
When it comes time to serve your Daisy, you also have a range of options at your disposal. A Collins glass works just fine, though a Julep cup is even more traditional and distinctive. Add a handful of seasonal berries, a snowy shower of icing sugar, and a jubilant straw, and you've got a cocktail that's ready to refresh and impress.
Recipe: The Daisy
Feature images © Mariha-kitchen/iStock; bhofack2/iStock