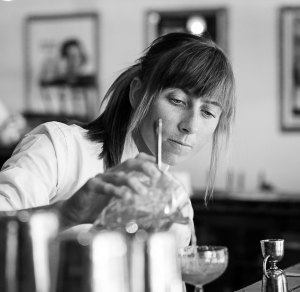 We spoke to some of the UK's most talented bartenders to ask: how do you throw the best possible cocktail party at home?
Few pleasures rival a successful cocktail party. But take it from the professionals—before planning one of your own, it's wise to prepare. From the best drinks recipes for large groups to the ideal soundtrack for your soiree, we spoke to some of the UK's top bartenders for their expert advice. Read on (and don't forget to brush up with these home bartending tips and pick up these essential pieces of kit, too).
The Prep Work
Two hours before people are due to come over is the wrong time to begin your party preparations. Instead, heed the professionals' advice—and save yourself some stress—by getting organised well in advance of your do.
Luca Cordiglieri, formerly of China Tang at the Dorchester and now the owner of Two Spoons, recommends stocking up on ingredients. "You don't want to run to the shop while your guests are arriving," he says. "I always have extra portions so I don't run out."
Citrus is another key concern. Kate Meehan, a bartender and educator who's found behind the stick at Furnivals Well in Liverpool, suggests testing all your fruits in advance. Keep citrus that you'll use for zesting chilled in the fridge, though fruits destined to be juiced should be kept at room temperature. "I actually like to blast my limes in the microwave for 20 seconds before shaking up a Southside or keep them in a bowl of hot water," she says.
And should you want to keep your fete as simple as possible, pre-batching is a great way to save time and effort on the night, says Tom Byrne, Head Bartender at Charlotte's Bistro. "Mix up your drinks in large batches without ice or water, and then measure out what you need. Just make sure you don't add any perishable juices or purées, as that's where things can go wrong."
The Ice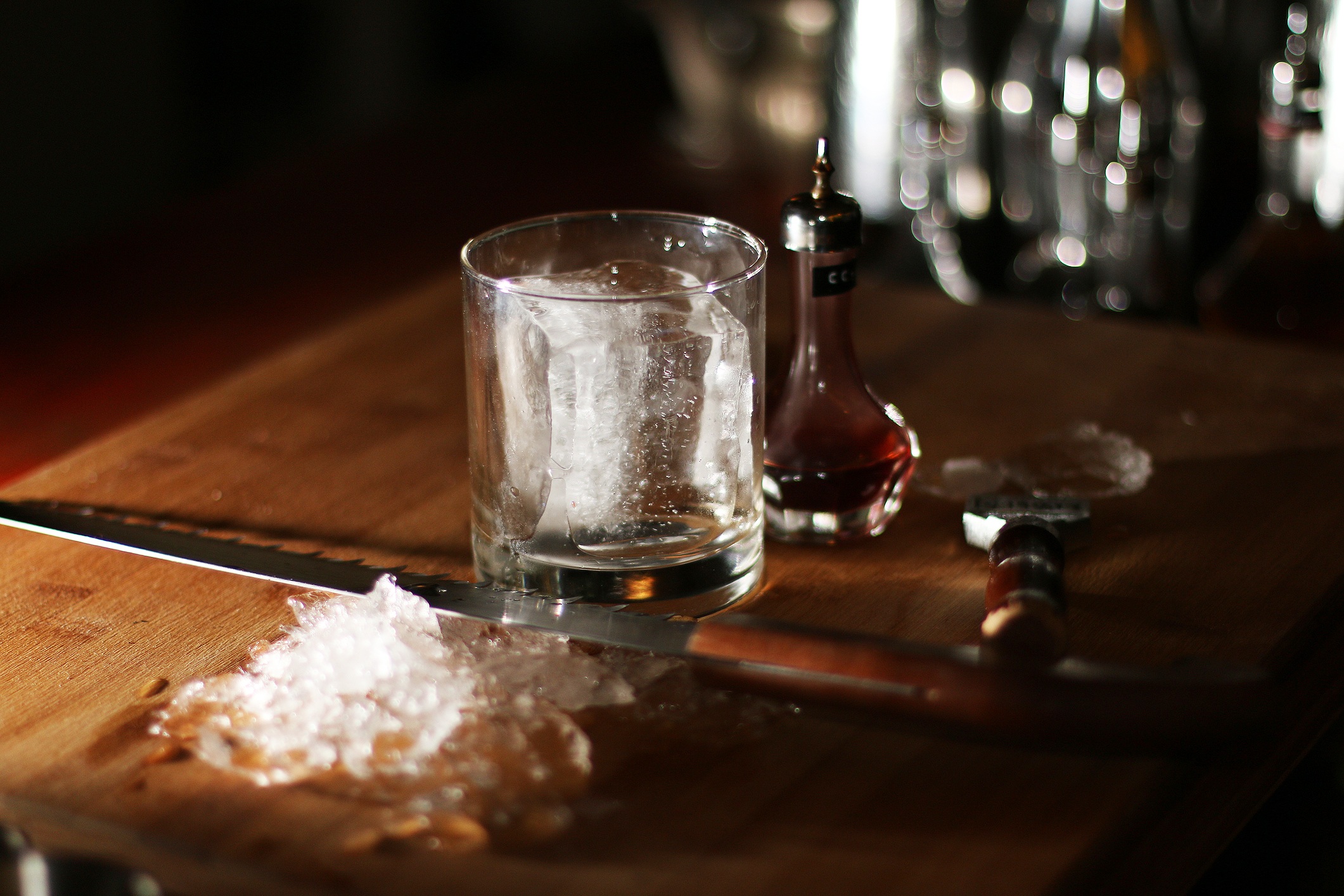 Hand-carved ice impresses your guests and keeps your serves colder for longer.
You might be surprised to learn that ice merits its very own section, but it was a theme that cropped up again and again among the bartenders we spoke to. Simply put: without high-quality ice—and lots of it—your cocktails won't be the best they can be. According to Meehan, "People tend to underestimate the importance of ice when it comes to hosting a cocktail soiree. I would argue it's almost as important as the gin (!)."
Leon Dalloway, founder of Gin Journey, agrees. Skip buying bags of supermarket ice, and don't even think of using your shoddy ice tray, he counsels. Instead, he recommends freezing big blocks in old ice cream containers and cracking them with an ice pick and hammer (this technique doubles as an impressive spectacle, too). Freeze just-boiled water for the clearest ice possible.
Otherwise, "buy quality ice moulds—Tovolo are great, and Cocktail Kingdom has lots of cool bits," he says. And should you feel creative, Dalloway recommends flavouring your ice with herbs or whole spices, or even freezing edible flowers inside them.
The Ambiance
Beyond your ingredients, don't forget to think of the ambiance; no cocktail party at home should be without its own special mood.
"I think it's a good idea to think about atmosphere first," says Declan McGurk, Bar Manager at the American Bar at the Savoy. "The American songbook provides a great musical backdrop. Alternatively, go for New Orleans jazz, which has connotations of the Art Deco era."
Throwing a cocktail party is also the chance to perfect your hospitality, according to Jamie Jones, currently the World Class GB Bartender of the Year, and Director of Drinks at Scotch+Limon. "Play the host," he says. "You don't need to be a butler, but introduce people to each other and start conversations amongst the guests. And make sure they always have a drink in hand!" 
The Drinks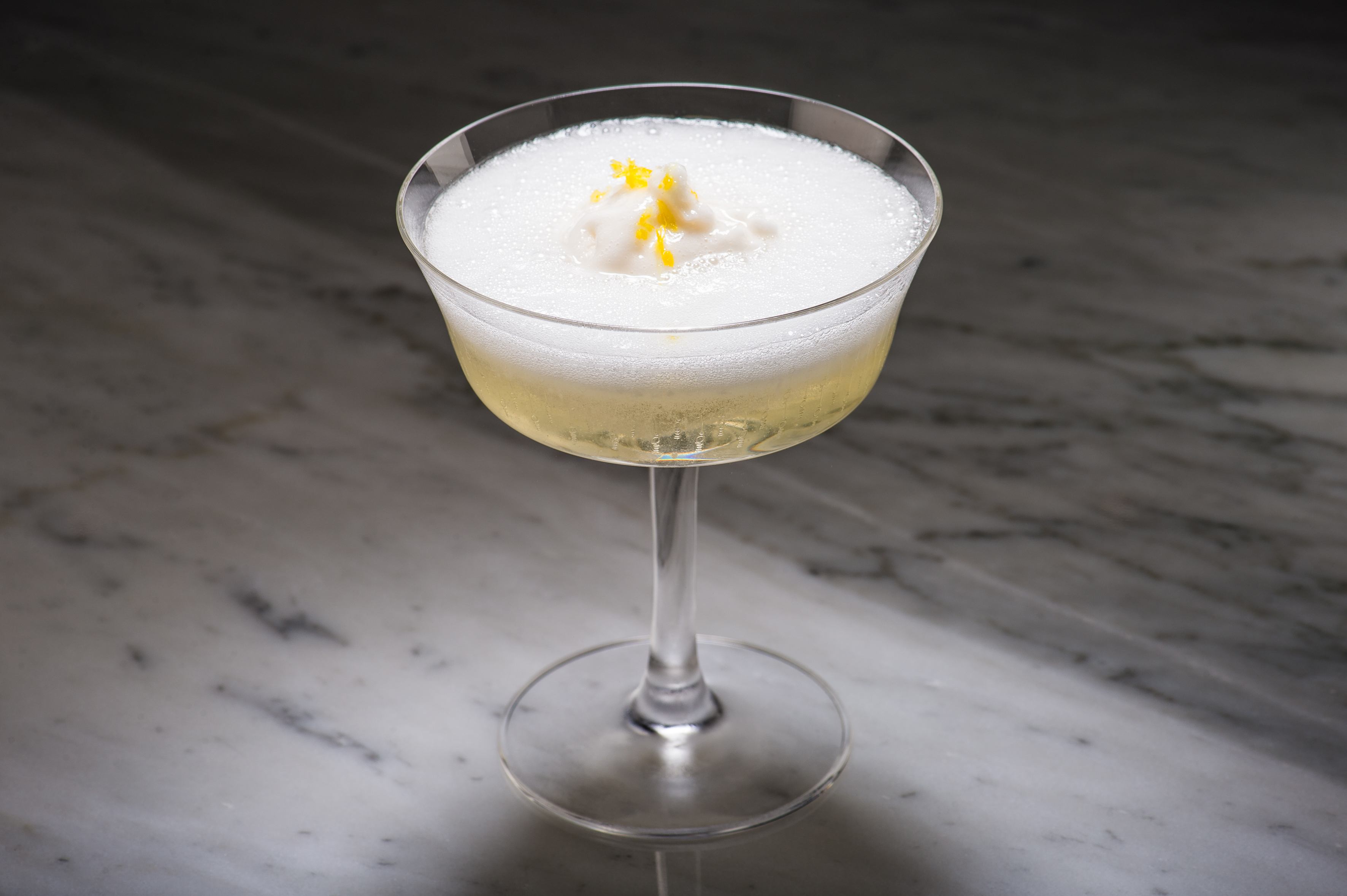 The festive, decadent Sgroppino is irresistible for both the eyes and the palate.
On to the most important element of any successful home cocktail party: the serves.
There are numerous ways to approach your drinks menu, but Cordiglieri advises keeping it simple. "Try not to offer too many cocktails—instead, go for one long and fruity serve, one stronger drink, and one sour style." Otherwise, "punch or sangria are great party drinks, and you can mix them beforehand and add ice at the last minute."
Some bartenders, like Byrne, advise sticking to the classics for the greatest simplicity: "Most cocktail heads love a Negroni, so it's an easy one to fire out."
But others suggest getting a bit creative. Meehan recommends jam as "a staple ingredient when getting 'cocktail creative' at home […] a spoonful of jam added to a cocktail with citrus and sugar can add some incredible flavour. It lasts longer than fresh berries and reduces the amount of sugar you need to add to your mix." And Davide Arcucci, Head Mixologist at Quaglino's, encourages experienced hosts to craft their very own signature serves. "If you really want to surprise your guests, pull out a cocktail list with drinks that you have invented specifically for that party. Name them after your best friend's nicknames, and you'll have one of the funniest parties ever." 
Recipe 
The final piece of advice for hosting the perfect cocktail party at home comes courtesy of Mia Johannson of Bar Swift, who recommends serving the bar's Sgroppino at your next soiree. Comprising just three ingredients, beautifully bubbly, and featuring a scoop of sorbet, it's elegant, simple to make, and utterly decadent—or, as Johansson says, "truly irresistible both for the palate and the eye."
Sgroppino
10ml Italicus Bergamotto
1 scoop fresh lemon sorbet
100ml Prosecco
In a coupe glass, add all three ingredients. Finish with grated lemon and a small spoon.
Feature images © Kate Meehan; amokiv/iStock; nostroinchiostro/iStock; Bar Swift