Sweet, bracing and bitter, perfect to whet the appetite or round off a meal, this classic cocktail continues to be (quite literally) on everyone's lips.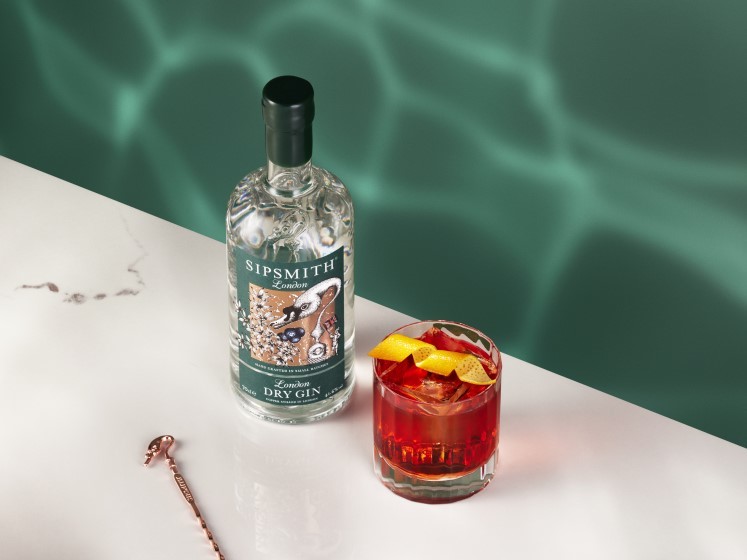 The best thing about a beautifully balanced Negroni? Its simplicity. Legend has it that the drink was invented in Florence when the singular Count Negroni thought his Americano (made with Campari, sweet vermouth and fizzy water) could do with an extra kick. And so, the bartender swapped the fizzy water for gin and the rest is history.
Today, the drink consists of equal parts of the three ingredients, stirred and served over ice with an orange slice garnish. It's beautifully simple to recreate at home. And for those who like to get a bit creative behind the bar, it also invites a bit of playful meddling. Why not try a twist on the Negroni with these five alternative cocktail recipes?
SLOE GIN NEGRONI
Bracingly bitter, herbaceously complex – yet still refreshing – the Negroni is over 100 years old but remains one of the world's most-sipped cocktails. When we were looking to make our mark on the iconic Italian drink, we introduced a brilliantly British twist in the form of our Sloe Gin.
To make this extraordinary tipple, we distil our award-winning London Dry Gin on our copper stills. Then we leave it to rest on wild sloe berries, picked in the autumn. The result is a truly handmade sloe gin that's subtle, complex and bursting with flavour. Add a luxuriant dose of berry sweetness to your Negroni by following this simple recipe:
15ml Sipsmith London Dry Gin
15ml Sipsmith Sloe Gin
15ml Campari
15ml sweet vermouth
Orange peel twist or orange wedge, to garnish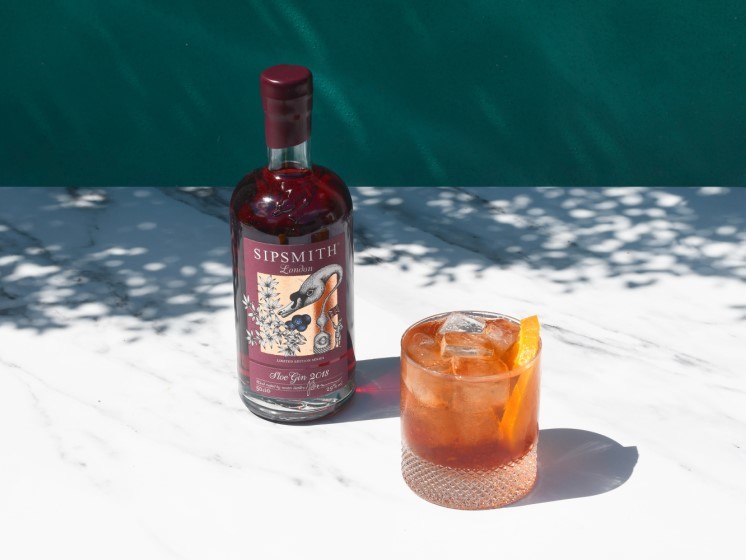 Combine the Sipsmith London Dry Gin, Sipsmith Sloe Gin, Campari and sweet vermouth in a rocks glass over ice. Garnish with an orange peel twist or orange wedge.
VERY BERRY NEGRONI
Last but certainly not least, this twist on the classic Negroni features our fantastically fruity Very Berry Gin. The fifth instalment in our limited edition Sipping Series, this expertly handcrafted liquid is bursting with the flavours of juicy handpicked hedgerow fruits, making it our fruitiest gin yet.
Here's how to make this alternative cocktail recipe in order to enjoy the gin's poached plums, roasted cherry and fresh cranberry notes:
25ml Sipsmith Very Berry Gin
25ml Campari
25ml sweet vermouth
Blackberry, to garnish
Orange peel twist, to garnish
Fill a mixing glass with ice. Add all the ingredients and stir 20-25 times with a stirrer. Strain into an ice-filled Rocks glass. Lift from the bottom of the glass with a stirrer to gently combine. Garnish with an orange peel twist and a blackberry, and enjoy!
ZESTY ORANGE NEGRONI
When it comes to making the perfect Negroni, we all know that an orange peel twist or wedge of orange is the very best garnish. But what happens when you dial up the citrus even more with Zesty Orange Gin? This alternative cocktail recipe makes excellent use of the sweet marmalade and sweet tangy sherbet notes of our Zesty Orange Gin.
25ml Sipsmith Zesty Orange Gin
25ml sweet vermouth
25ml Campari
Orange peel twist or orange wedge, to garnish
Fill a mixing glass with ice and add the ingredients. Stir well before straining into an ice-filled rocks glass and garnishing with an orange peel twist or orange wedge.
NEGRONI WITH HOMEMADE SHRUB
No, we're not talking about the latest addition to your garden. In bartending terms, a 'shrub' refers to a sweet yet sour syrup that's made with a combination of fruits, aromatics, sugar and vinegar. The liquid might be non-alcoholic, but as our UK North Brand Ambassador Charlene Holt knows, it works wonderfully when it comes to giving your Negroni an extra-special twist. Make your own shrub at home:
5 carrots, peeled and grated
3 oranges, washed and chopped into pieces with the peel on
White granulated sugar
Apple cider vinegar
Place the grated carrot and chopped oranges into a bowl and pour over enough granulated white sugar to cover. Leave for 24-48 hours, covered and out of direct sunlight, stirring occasionally. Add enough apple cider vinegar to cover before giving the mixture a good stir. Finally, strain through a clean dishcloth and store in a sterilised glass bottle. This mixture should last a month in the fridge.
When you want to use your homemade shrub to make a Negroni, follow our recipe to make the perfect serve and simply add 10-15ml of the shrub along with the rest of the ingredients.
NEGRONI SBAGLIATO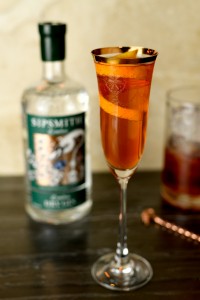 Translating to "incorrect" or "mistaken" Negroni, a Negroni Sbagliato may not rank among the Negroni recipes that meet the Count's approval – after all, it swaps out the gin for a lighter glug of prosecco – but you'd be hard-pressed to find something that tastes better on an Italian piazza in the middle of a summer afternoon. Or in lots of other places, too. To make yours at home, you'll need:
25ml sweet vermouth
25ml Campari
50ml Prosecco
Combine the ingredients in an ice-filled rocks glass and stir. Garnish with an orange wheel or twist.
Or, are you looking for the classic Negroni serve? Discover how to make the perfect Negroni below: