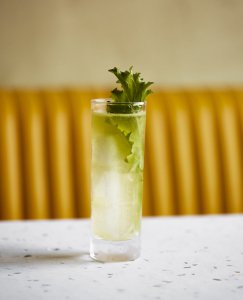 A wine-pairing menu is a classic element of the fine dining experience. But lately, restaurants are turning their sights to their cocktail offerings. Here's what to expect from this growing hospitality trend.
There are many reasons why ordering a cocktail pairing menu at your next dinner out might sound dubious. Consider the significant disparity in ABV between a glass of wine and a Martini, for starters. Or note that cocktails—particularly those on the bitter or acidic end of the spectrum—can be tricky to pair with food. Or even think of the bar staff, who face a two-fold challenge in devising drinks that precisely pair with ever-changing tasting menus, and who have to stir up a new serve with every course instead of simply popping a cork.
And yet, if you're the type of diner who'd rather sip a Manhattan than a glass of Merlot with your meal, you're in luck: more restaurants than ever before are investing in cocktail-driven dining experiences.
While the origins of this hospitality trend have been stirring for years, in 2018, cocktails have new primacy at the dinner table. That's particularly true in trendsetting cities like London and New York, where bar scenes are well established and consumer education and interest are exceptionally high.
More restaurants than ever before are investing in cocktail-driven dining experiences.
In New York's Eleven Madison Park, for instance—named the World's Best Restaurant last year—tasting menus are accompanied by a mixed pairing list of wines, beers, and spirit-led drinks. Rouge Tomate also offers cocktails alongside its plates, while Audrey Saunders's legendary Pegu Club helped pioneer the concept of food and cocktail pairings years ago. Then there's Alinea in Chicago, where cocktails are treated like a dish, and frequently used "almost as a pause in the menu to cleanse the palate," as the restaurant's executive chef Mike Bagale recently commented in VinePair.
Here in London, the interest in marrying cocktail and dining cultures is also flourishing. At the Michelin-starred Clove Club, food and cocktail pairings can be enjoyed in its bar space. Roka on Charlotte Street operates the subterranean Shochu Lounge, where its full menu is available alongside an array of "modern Japanese cocktails". For Sipsmith's part, we've previously partnered with Gymkhana to host gin-pairing dinners.
But of all the names involved in food and cocktail pairings, few have devoted more resources to the idea than Ryan Chetiyawardana. The star bartender is behind Cub, a feted new London restaurant that opened last year on the site of White Lyan, and which has placed cocktails at the centre of its mission statement.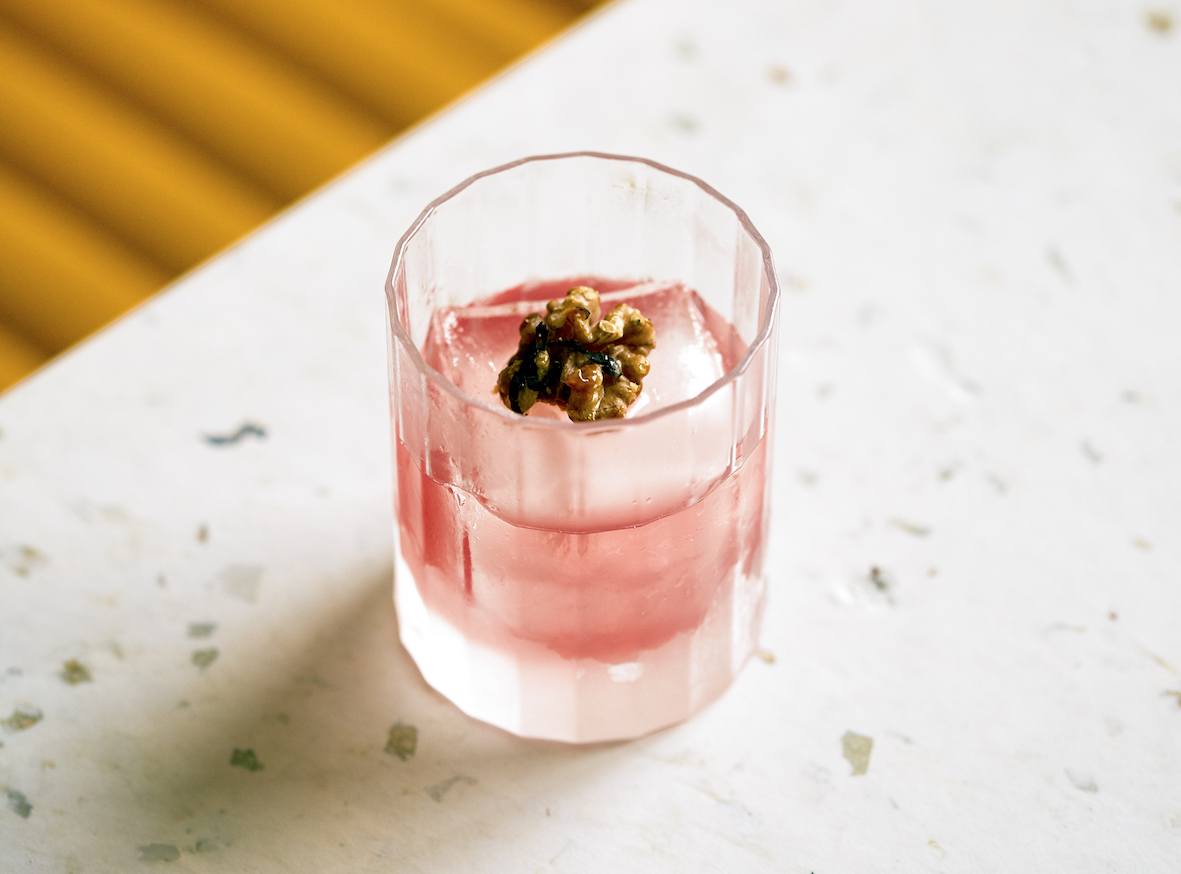 Cub provides a promising new example of all that a cocktail-driven restaurant can do.
While cocktails can also be ordered separately at Super Lyan downstairs, up in the dining room, food and cocktails aren't so much paired as seamlessly interwoven throughout the menu. A bartender, chef, and dual bartender-chef work together behind the bar to create dishes, drinks and hybrids of the two.
Any tasting menu dinner at Cub begins with a glass of Krug Champagne to which a small jelly sphere, perfumed with herb and jasmine distillates, has been added. A vodka, pear, and gooseberry shrub serve is its own standalone course; a later dish pairs apple with vintage scotch and sake grains.
The revolutionary new concept at work here: that drinks aren't a secondary or supporting element of a meal, but are as important as the food itself. While an invisible barrier has long separated the cocktail bar from the wine-led world of the restaurant, it's high time for that wall to come crumbling down—and Cub provides a promising new example of all that a cocktail-driven restaurant can do.
Feature images © NatashaBreen/iStock; SolStock/iStock; Kim Lightbody