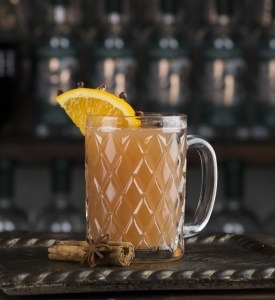 Never tried a hot gin cocktail? Given that toasty gin serves have been a London wintertime tradition for centuries, you've got good reason to indulge this season.
It may sound surprising to contemporary drinkers (especially those accustomed to frosty G&Ts and ice-cold Martinis), but once upon a time, hot gin cocktails were enormously popular amongst London's sipping classes.
Take gin and gingerbread, for instance. The seasonal, 18th century treat was a highlight of London's Frost Fairs (which saw tented vendors, ice skating, and other festive activities take to the frozen-over River Thames). When the weather's truly frigid, a steaming mug of gin is wonderfully warming.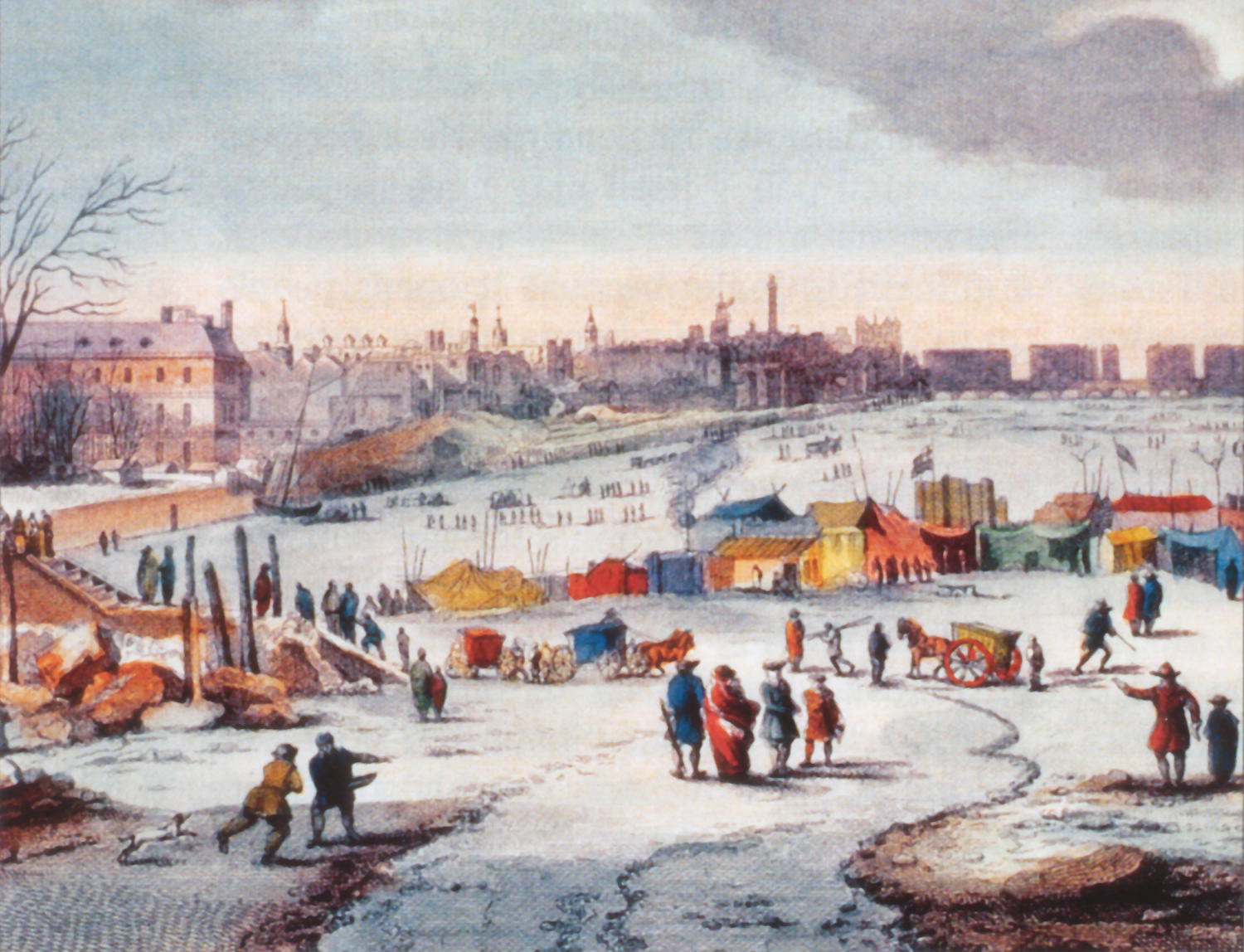 Gin and gingerbread was the preferred refreshment at the Thames Frost Fairs.
But that's not where the history of hot gin serves ends. Allow us to introduce you to the loggerhead: a traditional tool of cocktail making that's experiencing a surprising, present-day revival.
As our fearless Master Distiller Jared Brown notes, loggerheads "nearly disappeared from behind bars in modern times," owing to their status as a fire hazard. But during the 18th century, they were an invaluable tool for tavern owners, who used them to make drinks (as well as melt tar, cauterise wounds, and light cannons—but those are stories for another day).
Consisting of a long, thick piece of iron whittled down to a handle, loggerheads were placed in a wood-burning fireplace until red-hot and then used to craft punches, toddies, and flips in particular (in the days prior to central heating, hot serves were an understandable fixation).
These days, we think of flips as creamy, egg-based serves that are best enjoyed as dessert, but historically, the flip format consisted of beer, spirit, and sugar only. The name derives from the fact that when a hot loggerhead was plunged into the glass, the mixture frothed and foamed, and appeared to flip over.
This winter, sip on a toasty gin cocktail for a taste of London's drinking history.
Though it's been centuries since loggerheads—and the toasty serves made with them—were commonplace, that's now beginning to change. A recent Kickstarter campaign has made it easier than ever to imitate the bartenders of yore and pick up a loggerhead of your own. Thankfully, you don't need a wood-burning fire to heat it: a gas hob should work just as well.
And speaking of hot gin serves, we've got a little secret to share. For the past two years, we've been thrilled to pop up on the roof terrace of the Ham Yard Hotel for our Hot Gin Roof event series. This coming January, we'll be returning for the third time with plenty of cosy blankets and toasty gin serves to enjoy. Look out for a loggerhead or two—and look forward to sampling a taste of London's hot gin history.
Feature images © Sanny11/iStock; Thomas Wyke/Wikimedia Commons; Wellcome Images/Wikimedia Commons