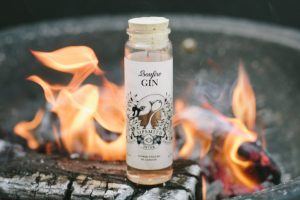 Sipsmith Sipping Society subscribers, we have exciting news to share. Read on to learn about the next chapter of our gin membership—and join us in celebrating four of the most popular distillations that have come out of the Sipping Society.
Over the course of the last two years, the Sipsmith Sipping Society has given us the opportunity to experiment with seasonal ingredients, to make dozens of limited-edition, small-batch distillations—and to share them with a devoted group of ginthusiasts.
THE NEWS
We couldn't be more pleased with how our gin membership has grown and evolved since its founding. That's why we're thrilled to announce the latest iteration of the Sipping Society.  It's good news for gin lovers: we heard your feedback, and we'll be sending you more gin than ever.
Subscribers can now look forward to receiving boxes every two months, which will contain two different limited-edition gins. The bottles will be larger in size—upgraded to 20cl—so you'll have ample opportunity to sip and experiment.
To mark the occasion, we're reflecting back on four of the Sipping Society's most popular distillations to date. Without our legions of loyal sippers, the Society wouldn't be where it is today—and these four fan favourites are testament to what your support means to us.
THE SIPPING SOCIETY HALL OF FAME
Without our legions of loyal sippers, the Society wouldn't be where it is today—and our Lemon Drizzle Gin is testament to that.
Lemon Drizzle Gin
Meet one of the Sipping Society's greatest success stories: our beloved Lemon Drizzle Gin. Created for the inaugural Sipping Society shipment, the distillation received such positive feedback that it's since earned a place in our core range. Made with lemon verbena, sun-dried lemon peels, and vanilla beans, it takes London Dry Gin as its base and infuses it with a bright wallop of lemon.
Bonfire Gin
Seeking a gin to sip next to the fireplace? Look no further than our Bonfire Gin, which delighted Sipping Society members last autumn with its rich and robust notes of cherry wood smoke. More than just a delicious seasonal tipple, it was also evidence of pioneering distilling techniques: our Master Distiller Jared Brown even purpose-built his own smoking contraption in order to bubble warm smoke through our gin. The experiment, as subscribers seemed to agree, was an unabashed success. 
Christmas Tree Gin
Most of us look at Christmas trees and appreciate their seasonal beauty; our Head Distiller Ollie Kitson, on the other hand, caught a glimpse of our office tree and thought: "I can distil that." The result is our fabulous Christmas Tree Gin: one of the favourites from last winter's edition of our Sipping Society. On top of already-piney juniper, the gin has a fresh burst of evergreen notes, courtesy of Douglas fir, spruce, and concolor fir boughs.
Beekeeper Gin
Our Sipping Society gins don't just offer us the freedom to experiment with an array of bold flavours and experimental techniques—they also allow us to support other London producers who share our ethos of uncompromising quality and handcrafted products. Made with raw bell heather honey sourced from our friends at The London Honey Company, our Beekeeper Gin is an ode to British honey—and to the hundreds of thousands of bees that make it.
WHAT'S NEXT: GINGERBREAD GIN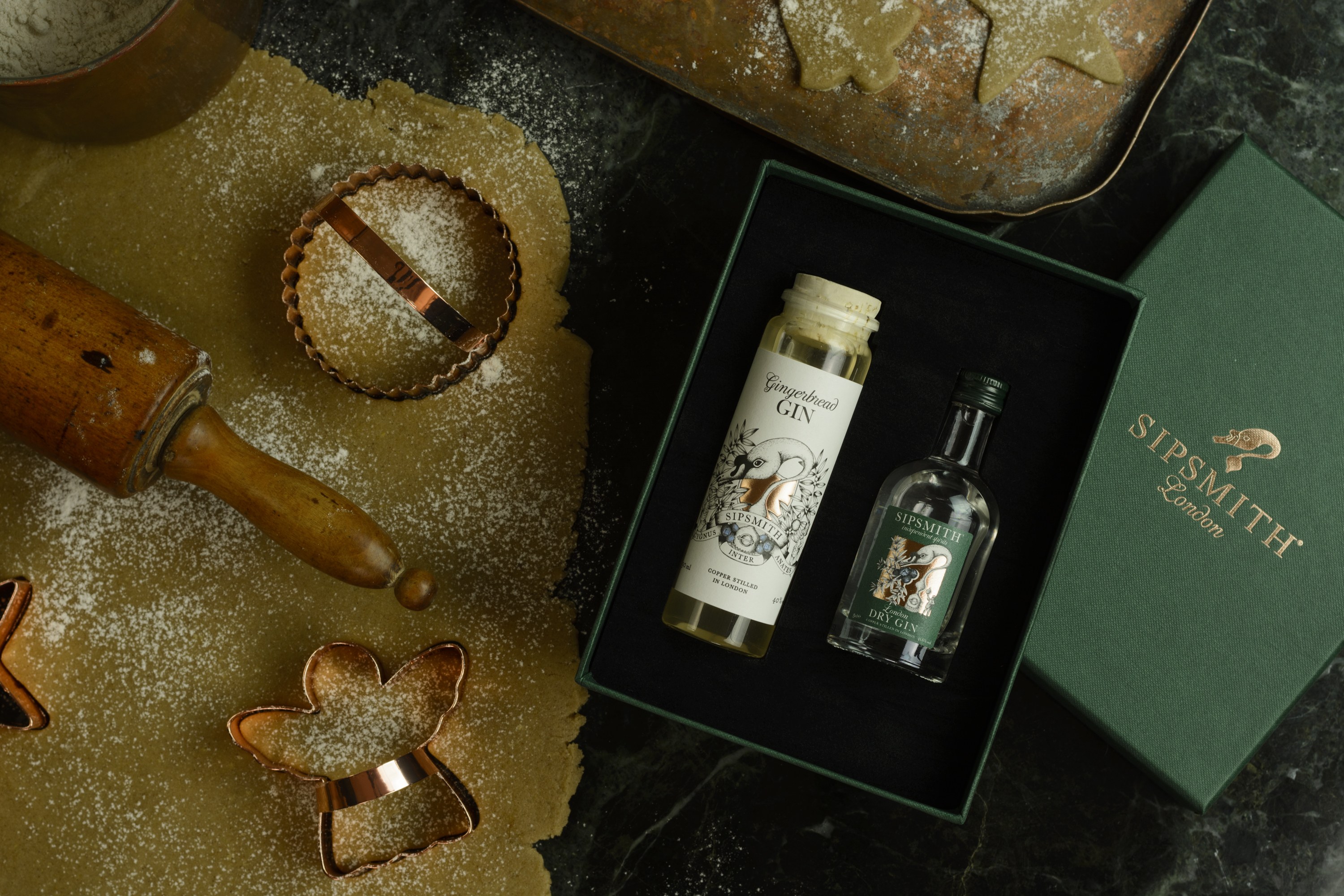 Tempted to subscribe? Gingerbread Gin—and other treats—await.
Just about convinced to sign on as a Sipping Society subscriber? Allow us to tease one of the upcoming gins in our latest box: the perfectly festive Gingerbread Gin.
Inspired by London's historic Frost Fairs, where gin and gingerbread was a popular treat, the gin is "made using nutmeg, cassia and cinnamon, alongside the classic gin backbone of juniper, coriander and angelica," according to Ollie. "We then blended it with our own ginger gomme to produce a wonderfully complex, warming and spicy liqueur."
It was a challenge to nail the balance in the gin—first it was too earthy, then not spicy enough—but we're pleased as punch with the final result. It's delectable all on its own, but, according to Ollie, it also perfectly suits a White Lady. Find his recipe below:
Gingerbread White Lady
1 egg white
25ml Sipsmith Gingerbread Gin
25ml Sipsmith London Dry Gin
25ml freshly squeezed lemon juice
25ml sugar syrup
In a cocktail shaker, add the egg white and shake well to help froth. Add the other four ingredients and plenty of ice, seal, and shake again. Strain into a chilled coupette.