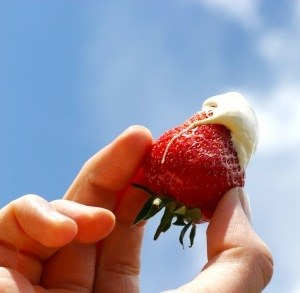 Few things better epitomise British summertime than Wimbledon, which will be held from 3rd-16th July this year. And—as Londoners know—it isn't a true Wimbledon experience without the strawberries and cream.
Strawberries and cream go together like summer and Wimbledon. But though the pairing is now an icon of the tennis tournament, how exactly did the tradition come about?
Though the origins of strawberries and cream at Wimbledon are a little hazy, many suggest it was a happy confluence of circumstances that gave rise to this beloved snack.
It certainly helps that British strawberries are at their seasonal peak in early to mid-July, when Wimbledon takes place. When Wimbledon first made its debut in 1877, strawberries were resolutely on-trend with Victorian audiences (though strawberries and cream have been enjoyed as a pairing since the Tudor era). Seasonal for just a few short weeks each year, at that time, strawberries were considered the very height of luxury—particularly given the lack of refrigeration.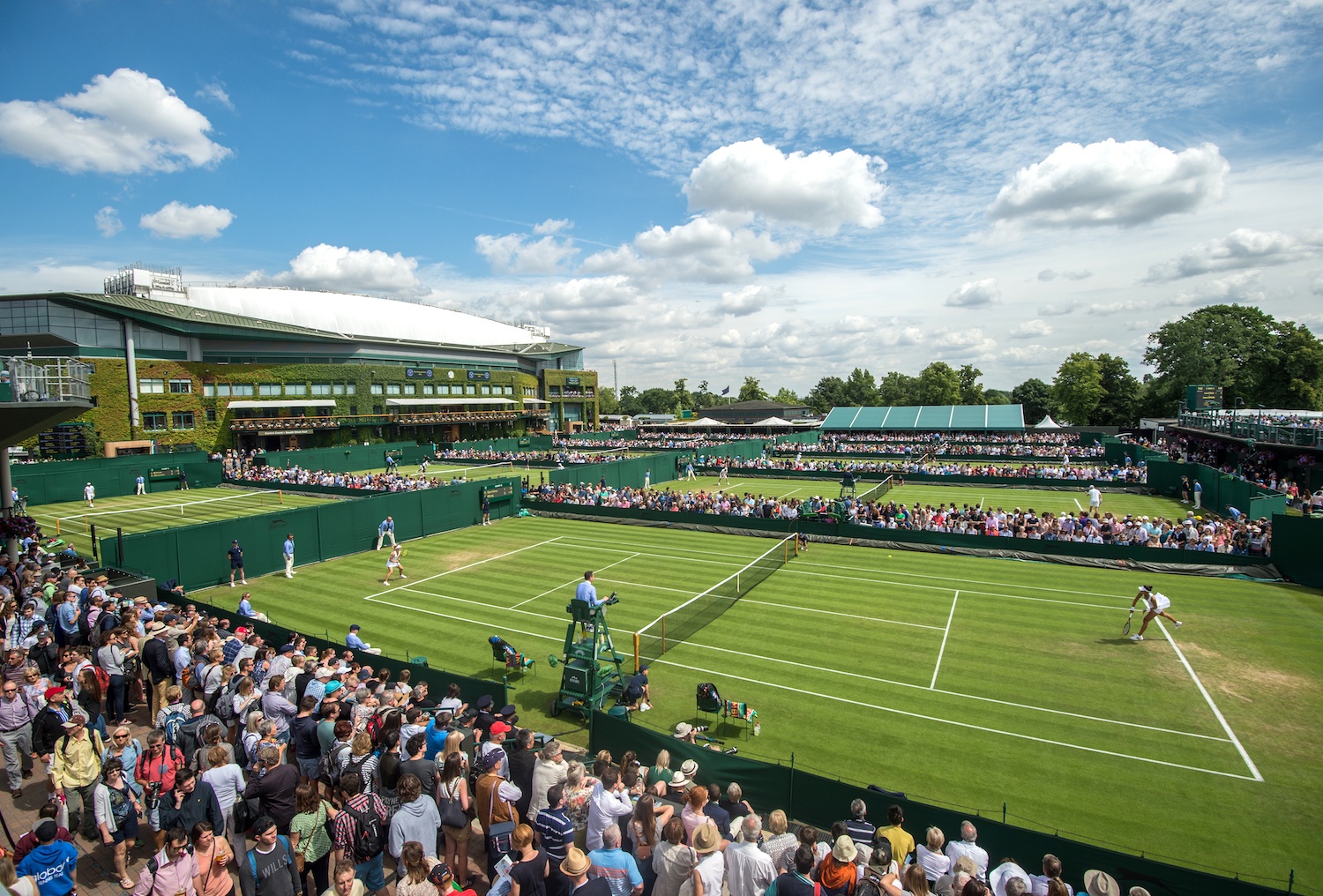 You haven't experienced true British summer until you've attended Wimbledon—and sampled a bowl of strawberries and cream.
Our food storage technology has advanced since those days, but the tradition of strawberries and cream at Wimbledon hasn't lost its hold on the popular imagination. 28,000 kilos of Kent-grown strawberries and 10,000 litres of cream—that equates with an extraordinary 140,000 servings—are sold at the tournament each summer, and the seasonal treat remains a quintessential part of the Wimbledon experience.
Craving this summertime delight? We don't blame you. You could prepare yourself a bowl—or you could try Sipsmith's limited-edition Strawberries & Cream Gin Liqueur.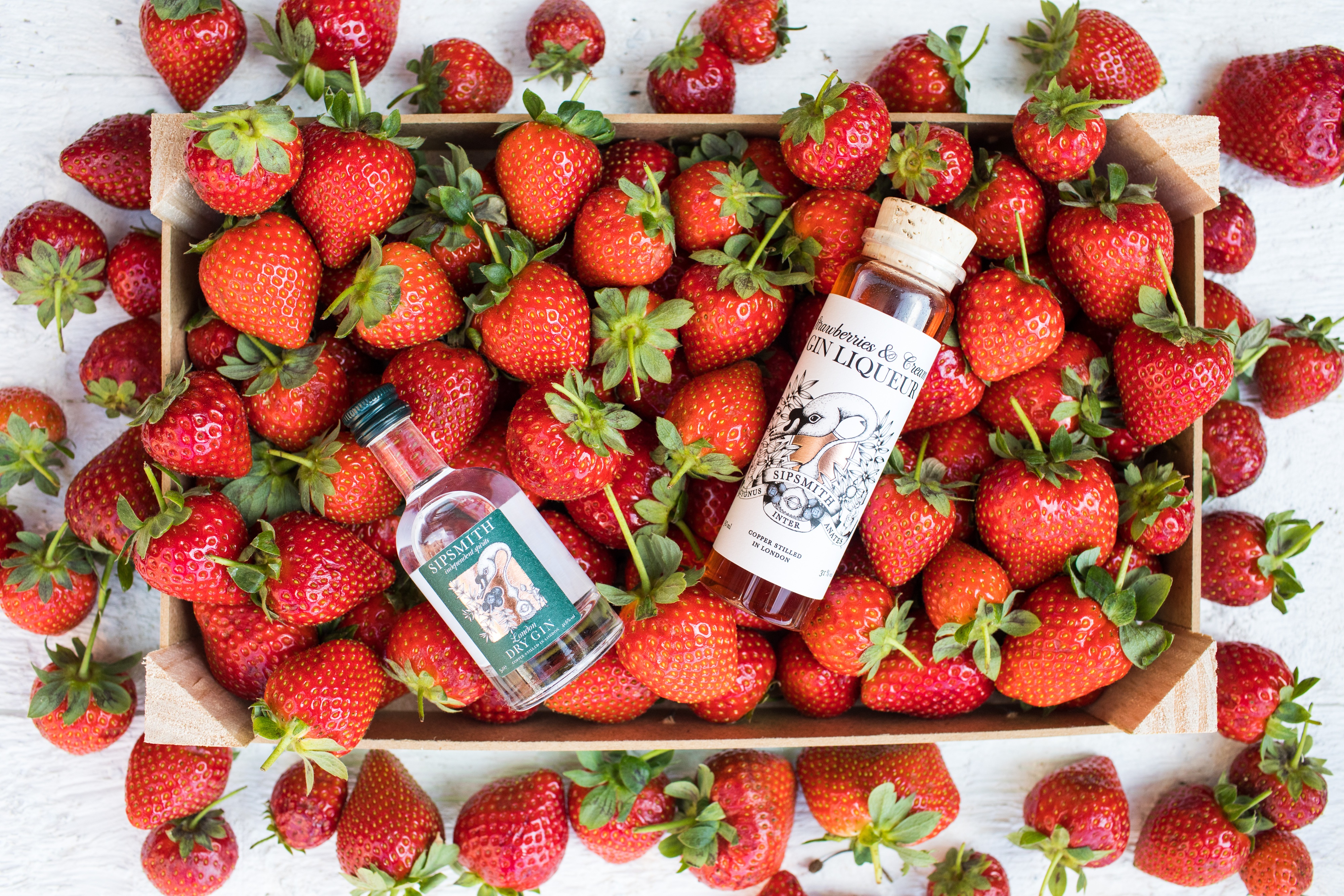 Our Strawberries & Cream Gin Liqueur is like summer in a glass.
From the mind of our fantastically talented Head Distiller Ollie Kitson, Strawberries & Cream Gin Liqueur was first dreamed up last summer, as one of four special distillations in our seasonal Sipping Society shipment.
Though initially intended as a one-time-only creation, Strawberries & Cream was such a runaway success that we couldn't resist reviving it to coincide with Wimbledon's return this summer. It helps that it's made with the freshest of ingredients: British strawberries, handmade milk sugar, and London Dry Gin are mingled to create this subtly creamy, beautifully decadent sip. With an aroma of strawberry cheesecake, summer fruits and boiled sweets on the palate, and a finish of ice cream with rich red fruits, it's like summer in a glass.
Planning to serve Strawberries & Cream at your upcoming Wimbledon bash? A Wimbledon Collins—which combines the gin liqueur with lime juice, soda, and a fresh strawberry garnish—is a simple and refreshing crowd-pleaser. To evoke a celebratory mood, you can transform your Strawberries & Cream into a Berry Fizz with the help of some Champagne. And naturally, you can't go wrong with a bowl of strawberries and cream on the side.
Feature images © urbancow/iStock; flil/iStock; AELTC/Jon Buckle