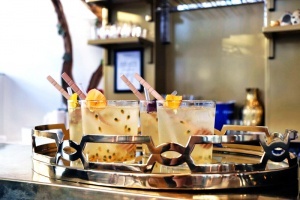 Lovely Edinburgh is one of our favourite cities (and a brilliant destination for gin lovers of all stripes). For fellow sippers spending 24 hours in Edinburgh, we've compiled some expert advice.
During our time gallivanting around Edinburgh's lovely climes, we've become very fond of the city's tip-top drinks and dining scene. For adventurous gin lovers, read on for our guide to spending 24 hours in Edinburgh. From breakfast (with a tipple on the side) to your nightcap, we've dreamed up the perfect full-day itinerary. 
Breakfast
Upon your arrival, make your way to Bruntsfield, just south of the city centre. There you'll find the exceptional Honeycomb & Co. Bringing together vibrant ingredients from around the world, the restaurant serves exotic dishes like honeyed figs with labneh and shakshuka alongside familiar favourites like fruity French toast. For dessert, there's cardamom and orange tea cakes—and Sipsmith serves. 
Lunch 
After a good traipse around the West End and time spent seeing the city's main attractions, it's worth venturing to Indigo Yard for a restorative lunch. A local favourite since opening in 1996, the restaurant serves everything from spit-roasted chicken to porchetta with honey-glazed apples. A Sipsmith elderflower and apple mojito makes for a tempting house serve.
Afternoon Drinks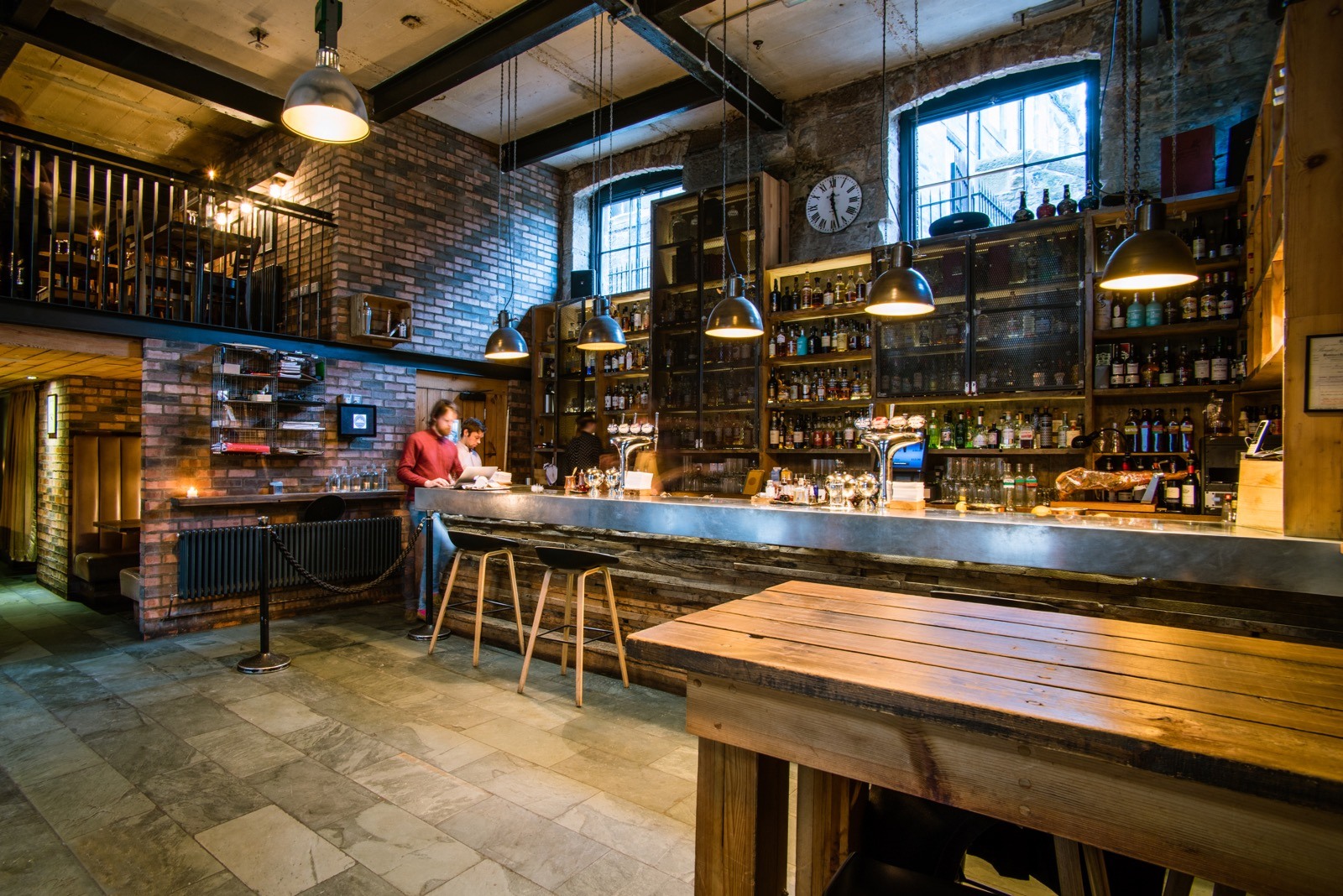 Just steps from some of Edinburgh's most popular sights, Devil's Advocate is the perfect place for an afternoon tipple.
Just a quick stroll from Edinburgh Castle and the Scottish National Gallery, Devil's Advocate is an atmospheric bar with over 400 different whiskies (and no shortage of gin). From there, it's only a few minutes up the Royal Mile to Monteiths, where a Sloe 75 (made with Sipsmith Sloe Gin, lemon, rosemary, lavender bitters and Prosecco) gets the evening off to a festive start.
Dinner
If you're only spending 24 hours in Edinburgh, then be sure you have special plans for dinner. Following the bubbles, treat yourself to a plate of freshly shucked oysters at White Horse Oyster & Seafood Bar before tucking into a towering seafood platter or whole lemon sole. A Martini on the side? Oh, go on.
Late-Night Drinks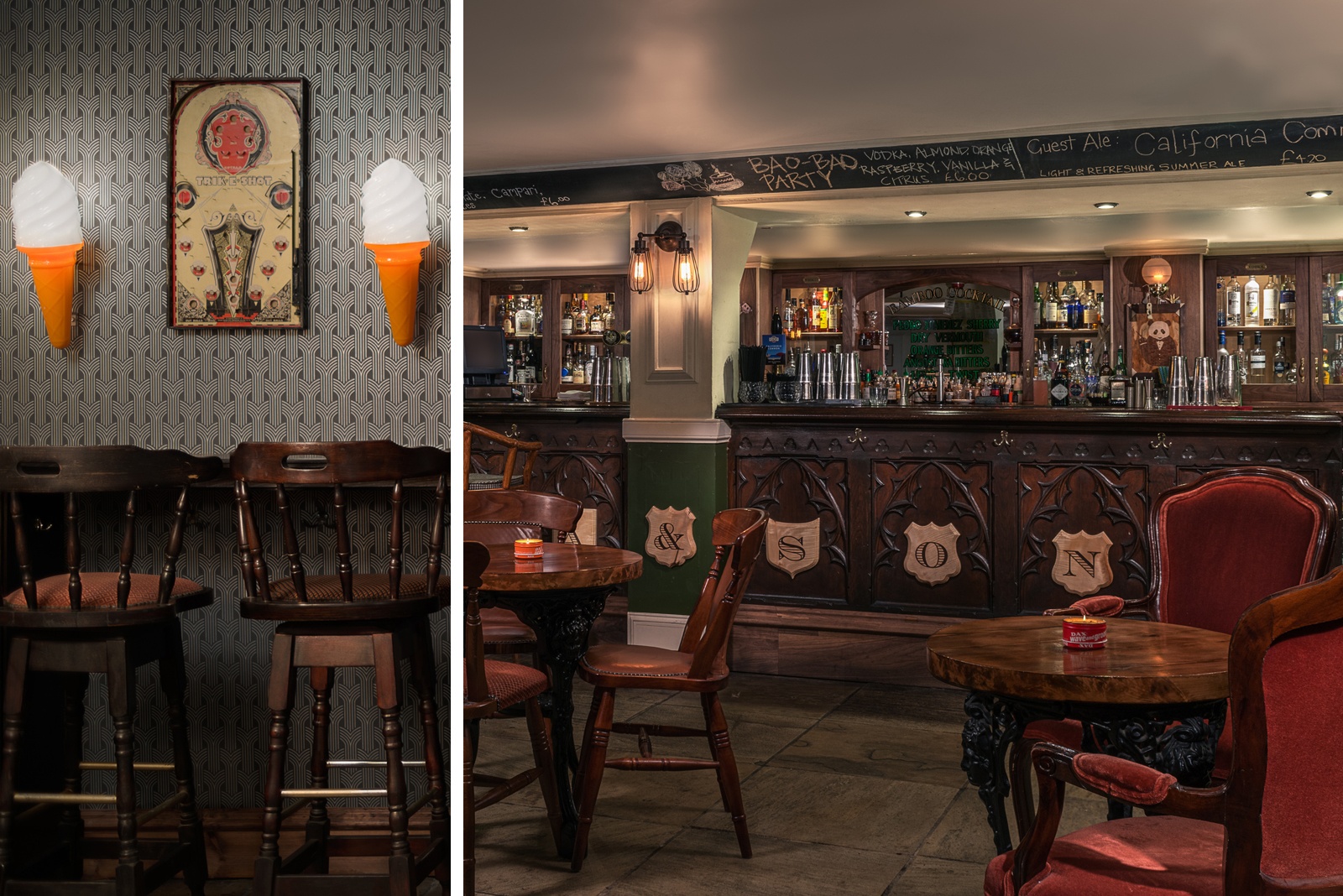 Indulge in a late-night cocktail (or several) at Hoot the Redeemer and Panda and Sons.
Make the most of your 24 hours in Edinburgh, and stop for some lively, postprandial drinks following your dinner. At the wonderfully snug Panda and Sons, whose speakeasy looks make it the perfect place to hunker down when the weather is harsh, you can try stellar house cocktails like the Shreddy to Rock (made with shredded wheat-infused Sipsmith London Dry Gin, crème de cacao, Lillet Blanc, and whey syrup). Hoot the Redeemer—another exceptional bar with a curious name and old-fashioned looks—is also a worthy stop for those who like their cocktails on the creative side. 
Bedtime
Tuckered out after all that tippling and nibbling? Make Tigerlily your port of call. The design hotel is a real beauty, and its rooms are plenty stylish. Should you need an emergency nightcap, we might also point you in the direction of its bar, whose cocktail list contains over 100 drinks. Might we suggest a good lie-in afterwards?
Feature images © Tigerlily; Honeycomb & Co; Devil's Advocate; Hoot the Redeemer; Panda and Sons