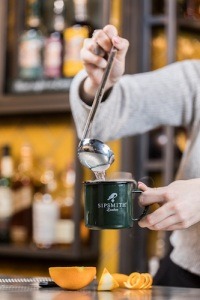 Even with the short days and winter chill, there are plenty of reasons to go out on the town. We've picked eight of our favourite British bars (beyond London) for a warming dram.
Whether you fancy a toasty mug of mulled sloe gin, a steaming hot G&T, or another winter-ready gin cocktail, we've got some suggestions on tippling hotspots. From Glasgow to Manchester, Edinburgh to Birmingham, we've nominated eight of our favourite British bars beyond the Big Smoke. Come for the accomplished cocktails and delectable dishes; stay for the distinctly cosy ambiance. 
Indigo Yard, Edinburgh 
Ensconced in Edinburgh's West End, Indigo Yard is a high-style, Asian-inflected eatery that takes its cocktails seriously—very seriously. No wonder it's been a local stalwart for 24 years (and is one of our favourite winter sipping spots north of the border).
The Finnieston, Glasgow 
Glasgow's premier gin bar, The Finnieston—located in the vibrant district of the same name—serves dozens of G&Ts and highballs, has an extensive Martini list, and also excels in a number of ginful classics, from Last Words to Aviations. Needless to say, we approve (do order from its menu of seasonal, locally sourced fare, too).
Pleased to Meet You, Newcastle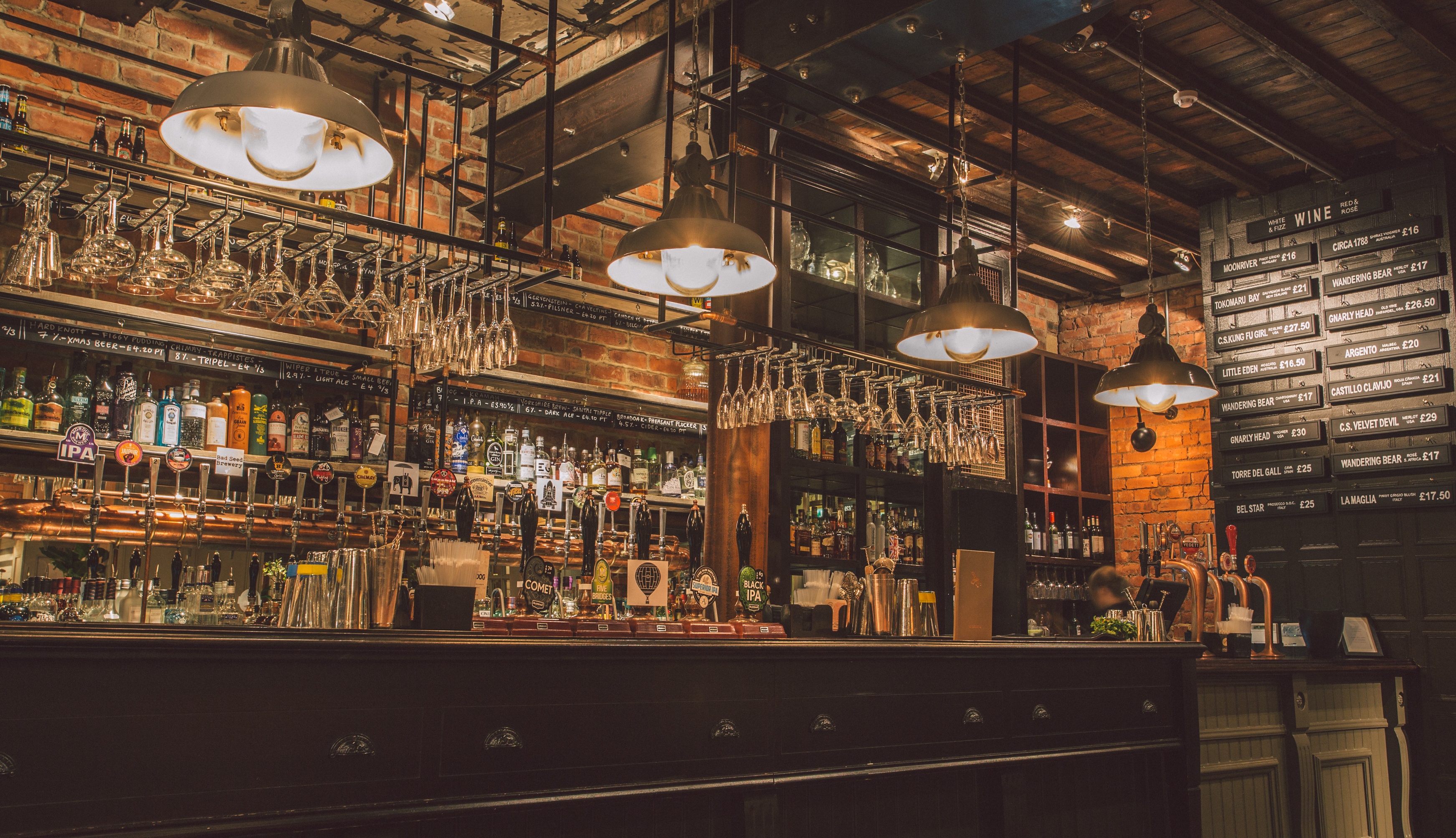 Pleased to Meet You offers a contemporary take on a Victorian gin palace.
Housed in a grade-II listed building that was formerly home to The Royal Turks Head Hotel, Newcastle's smart new Pleased to Meet You bills itself as a contemporary take on a Victorian gin palace. In addition to the main bar and restaurant area, the companion Viceroy late-night bar is the perfect place to hide out on chilly winter evenings.
Porter Cottage, Sheffield 
When it comes to wintry sipping, few spots are better than a cosy, locals-approved pub, and the Porter Cottage in Sheffield more than obliges. Though esteemed by CAMRA for its real ale selection, the Porter Cottage also takes its gin seriously—and serves a mean Sloe Gin Fizz.
Grafene, Manchester 
With slick looks, ambitious cuisine, and a yen for experimental cocktails, Grafene remains a must-visit destination in central Manchester, though we like its sultry ambiance best in winter. As for those gin cocktails, we're pleased our Sipsmith Dry Gin stars in a number of house serves, from the Negroni to the floral Lavender Falls.
The Pen and Pencil, Manchester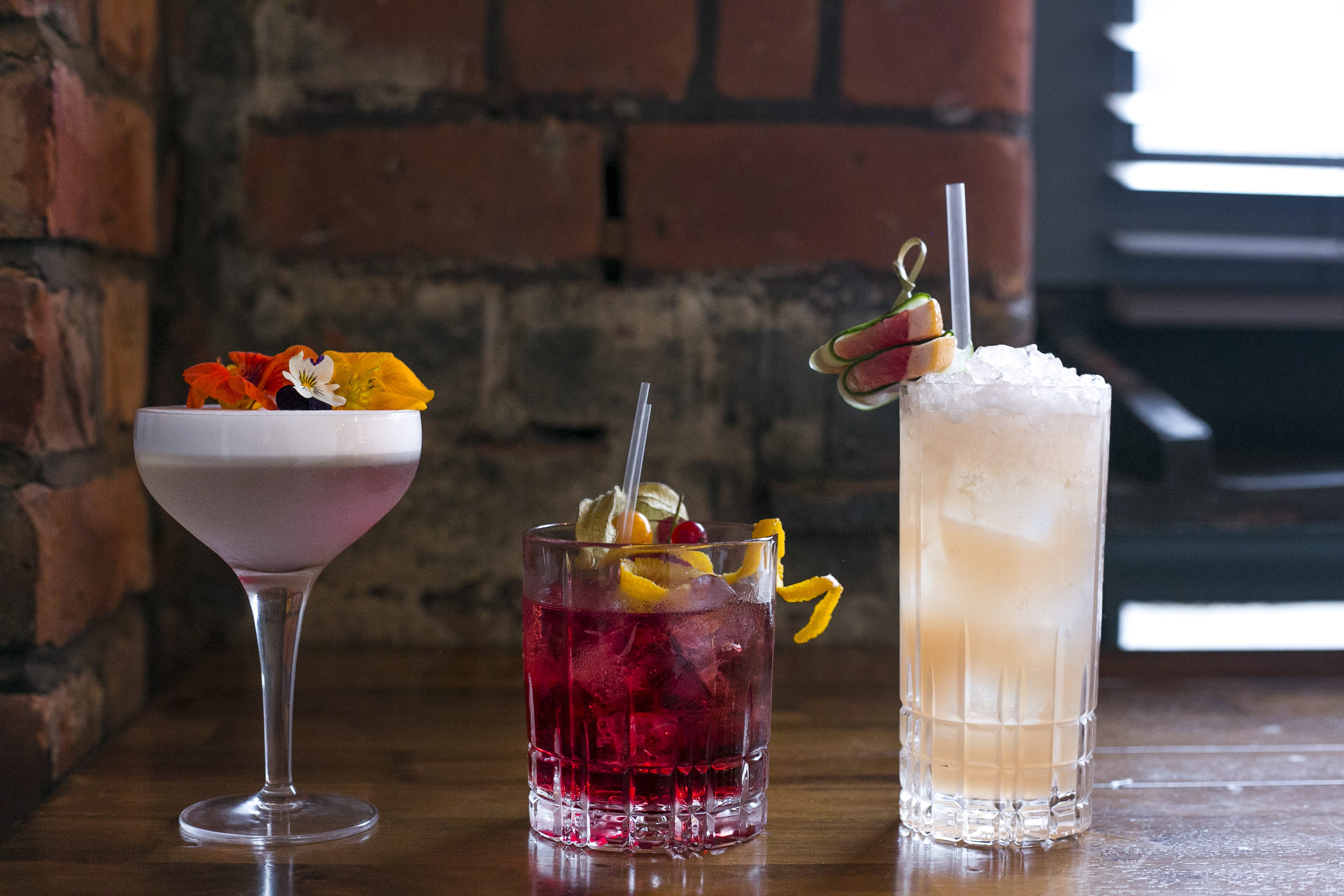 The Pen and Pencil is a perfectly cosy venue for a winter tipple.
One of our favourite British bars for winter sipping is The Pen and Pencil: named for the New York steakhouse where the 'Mad Men' of Madison Avenue used to down their Martinis, the bar slings serves like the Twisting Thyme (made with Sipsmith London Dry Gin, lemon, and thyme liqueur) and our Hot G&T.
Castle Street Townhouse, Liverpool 
On the winter days when it barely gets light at all, there's Liverpool's Castle Street Townhouse to keep you cosy. The stylish British bar is an all-day affair, which means you can begin with Red Snappers in the morning and toast with a berry-rich Clover Club later in the day.
Gas Street Social, Birmingham 
While its ambiance is all contemporary, industrial cool, Birmingham's Gas Street Social still maintains a warming buzz, even during the colder months. Swing by for brunch (and for the house Bloody Mary), or keep your evenings ginful with an array of celebratory serves.
Feature images © The Pen and Pencil, Grafene, Pleased to Meet You