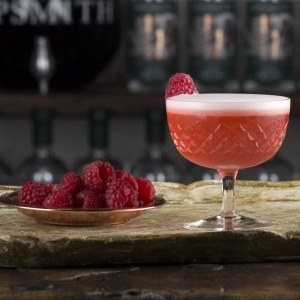 Perfect for springtime sipping, this berry-ripe serve has origins going back to the pre-Prohibition era.
The History
When a drink's been around for as long as the Clover Club has, its stocks are bound to rise and fall (and, with luck, rise again). Following a recent revival, the Clover Club has been rescued from obscurity and is once again de rigueur in cocktail circles.
Its origins are certainly storied. Born amidst the oak panelling and leather armchairs of the Clover Club at the Bellevue-Stratford Hotel in Philadelphia — which was founded at the end of the 19th century, and catered to lawyers, writers, and other captains of industry — it was, for a time, the cocktail to toast with.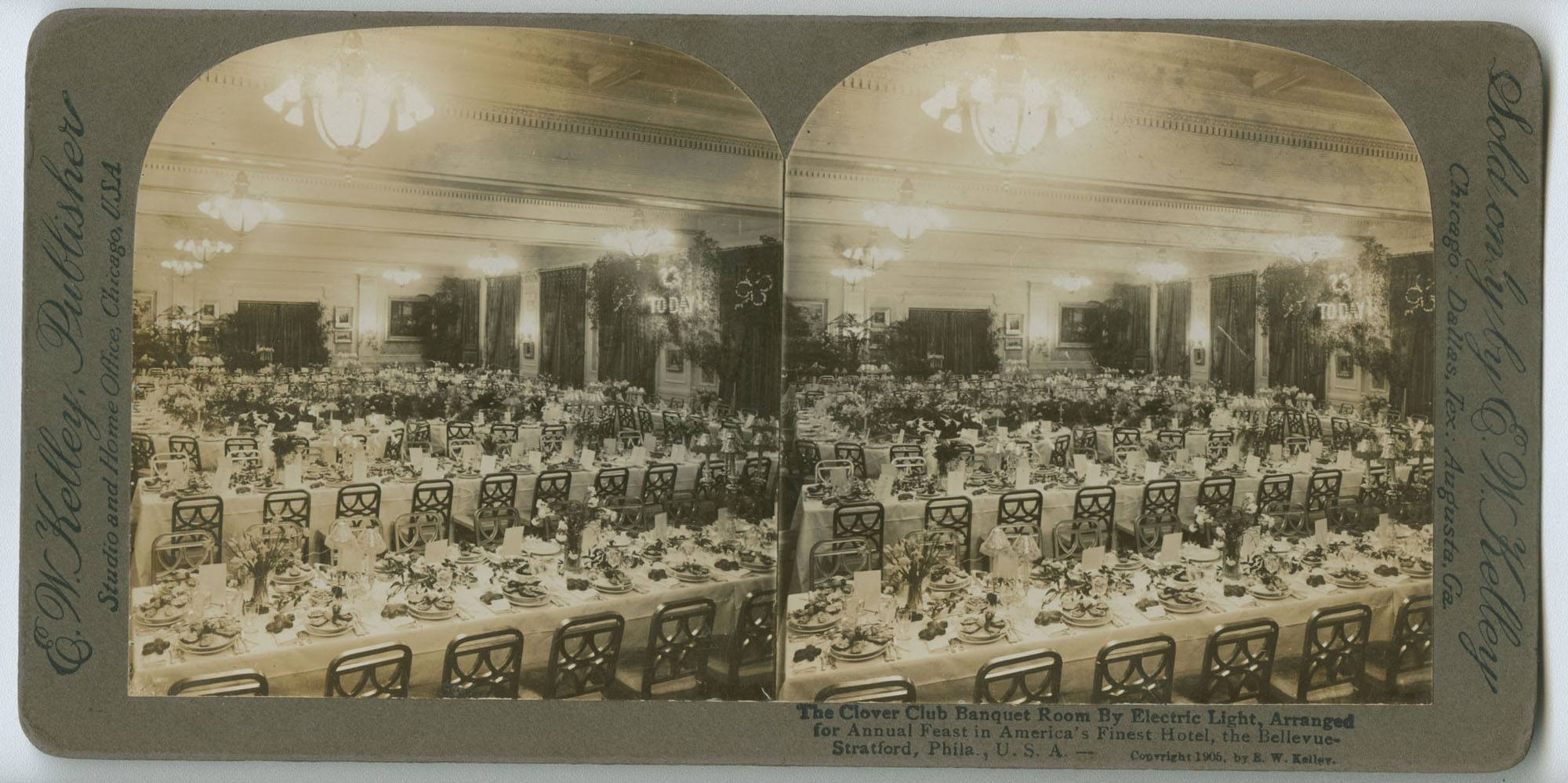 The Clover Club was originally located in Philadelphia's elegant Bellevue-Stratford Hotel.
Featuring raspberries, gin, lemon juice, dry vermouth, and an egg white for added frothiness, the Clover Club's original incarnation was deceptively complex and wholly satisfying. By the early 20th century, it had migrated beyond Philadelphia to hotels like the Waldorf-Astoria and the Plaza; Yeats is said to have been a fan.
And yet, by the 1930s, the Clover Club's reputation began to sour. Esquire branded it a drink for "pansies," and the Clover Club's gentlemanly sippers eventually turned to Martinis and serves of stouter stuff (particularly when they noticed that female drinkers enjoyed the Clover Club and its cousin, the Pink Lady, a great deal).
Though it was their loss, that was enough to send the Clover Club's stocks tumbling for decades. Its process of rehabilitation didn't really take off until 2007, when legendary drinks writer Dave Wondrich featured it in his column for Esquire (poetic justice, there). By 2009, legendary bartender Julie Reiner—who'd previously earned acclaim at the Flatiron Lounge and the Pegu Club—had taken notice. She set about giving the recipe a contemporary make-over, and even named her Brooklyn-based bar after the Clover Club.
Now, we're all lucky that this classic serve is back in rotation. 
The Serve
Though dry vermouth is in the original Clover Club recipe, later versions tended to leave the ingredient out. Part of Reiner's genius was reinstating it, which makes for a serve of greater subtlety (NB: sweet vermouth also works a treat).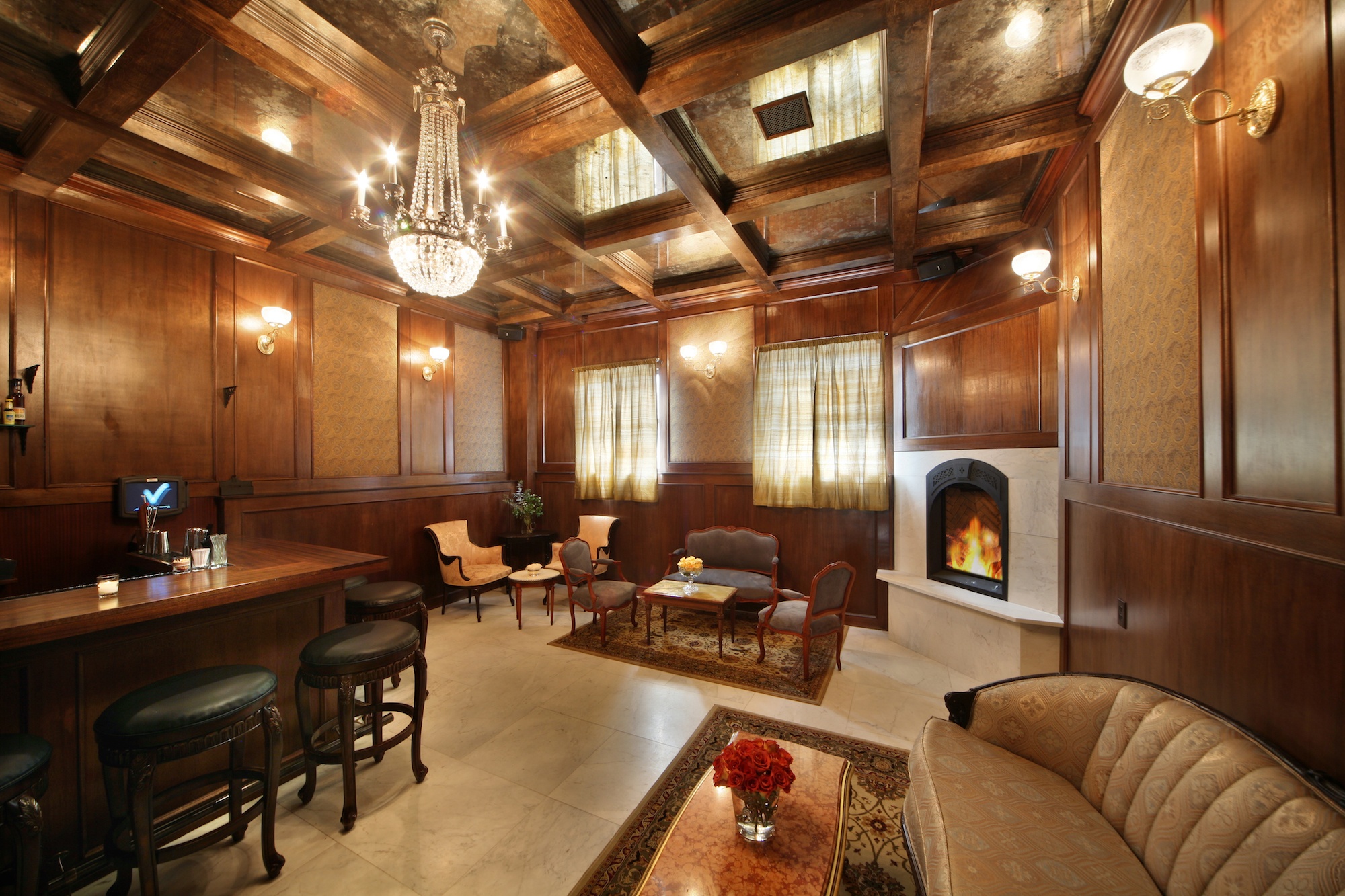 In 2009, Julie Reiner opened the Clover Club bar in Brooklyn.
Some recipes call for grenadine, but store-bought, sickly sweet syrups won't make the best possible drink. Instead, follow Reiner's advice and prepare your own raspberry simple syrup. Don't boil it, though, which can lead to unwanted cooked fruit flavours. She recommends muddling the fruit with sugar and cold water and leaving the mix to steep for 30 minutes. After that, add just enough warm water to allow the sugar to fully dissolve before straining.
An extra handful of fresh raspberries on top of that certainly won't go amiss— and if you don't mind the extra effort, a reverse dry shake makes for an even silkier, frothier consistency.
The Recipe: The Clover Club
Feature images © Library Company of Philadelphia, via Wikimedia Commons; The Clover Club