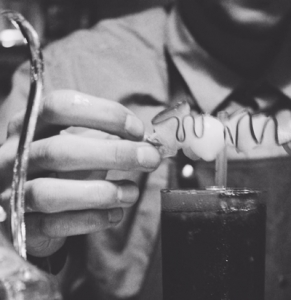 Are the Bloody Mary and Red Snapper the only savoury cocktails you've ever sampled? Don't stop there. Wet your whistle with these five deliciously innovative recipes.
Savoury flavours don't get the attention they deserve in the cocktail world — but signs are showing that that's changing. Beyond classics like the Bloody Mary or Red Snapper, bartenders are beginning to see new creative potential in savoury flavours. We spoke to several top British bartenders for their takes on the growing trend. From vermouth infused with porcini mushrooms to brilliantly hued beetroot juice, there's more than one way to give your serves a savoury edge.
Gibson Martini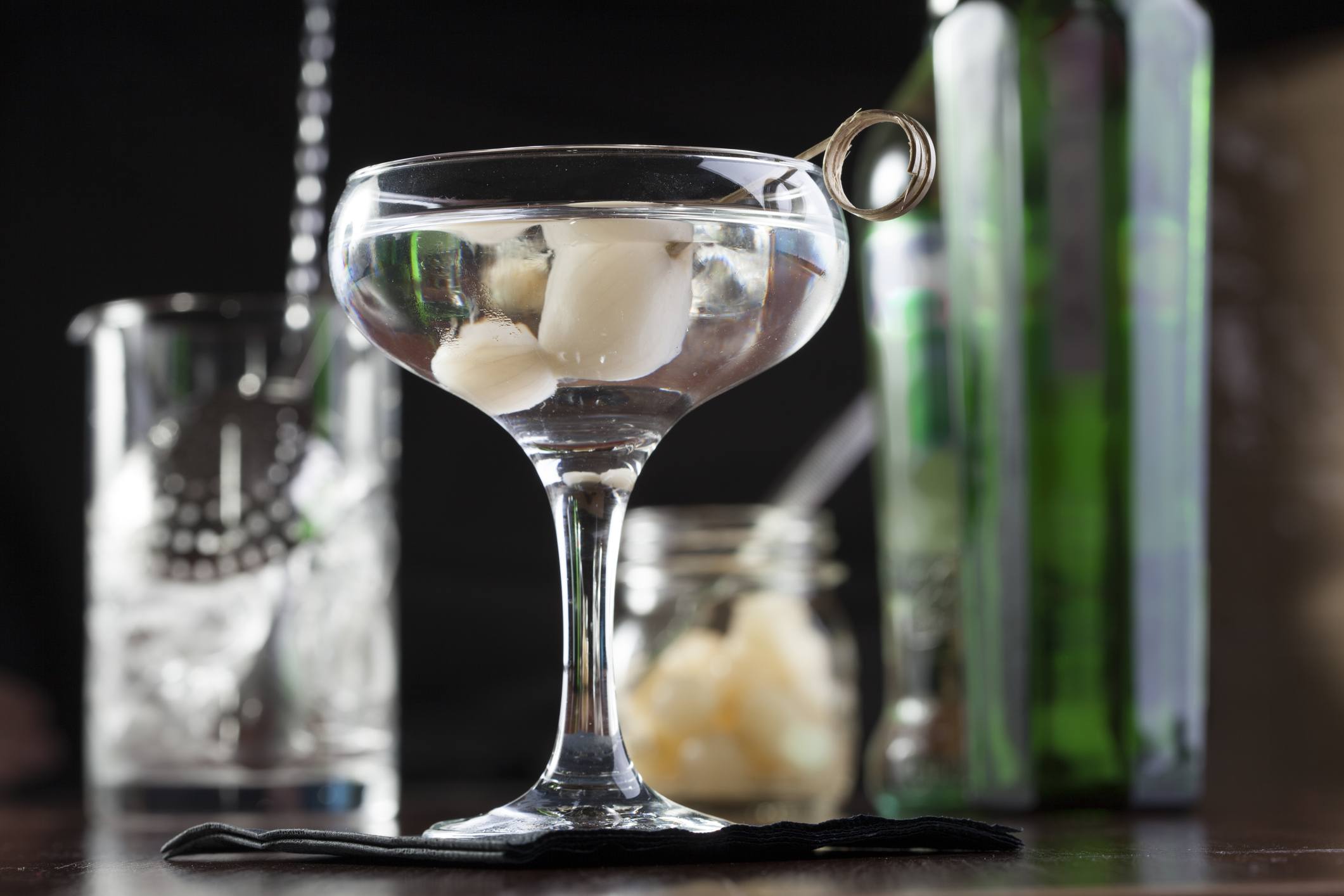 The Gibson is a stone cold classic with a savoury edge.
Savoury cocktails don't get much more elegant than the Gibson Martini. As Leon Dalloway, the man behind Gin Journeys, explains: "It's a stone cold classic that can be a little bit difficult for some, but for the person who loves a pickled onion, it's a little slice of nirvana." The pickled onion is a simple addition to the recipe, but it works to subtly re-orient the cocktail's flavour profile towards the saline.
60ml Sipsmith London Dry Gin
10ml Belsazar white vermouth
Pickled onion to garnish
Stir the gin and vermouth over lots of very cold ice in a cocktail shaker or mixing glass. Strain into a chilled Martini glass and garnish with a pickled onion. As Dalloway recommends, this drink gets along well with savoury snacks — take inspiration from the aptly-named Gibson Bar on Old Street, and pair yours with a plate of Parmigiano.
Celery and Sherry Cobbler
Max Venning — who's worked extensively with Tony Conigliaro, and can now be found behind the stick at Three Sheets in Dalston — is the creator of this subtly savoury concoction. "It's unusual to have savoury flavours in a light, long drink," Venning says — but it works. "The celery here provides a peppery quality whilst also complementing the vegetal notes in the sherry." Shake this up for summer sipping perfection.
35ml Sipsmith Sipping Vodka
15ml manzanilla sherry
20ml freshly squeezed lemon juice
10ml acacia honey
2-inch celery stick
Small pinch white pepper
Combine all ingredients in an ice-filled shaker and shake well. Strain into an ice-filled highball glass and garnish with a celery leaf.
Watermelon Feta Cocktail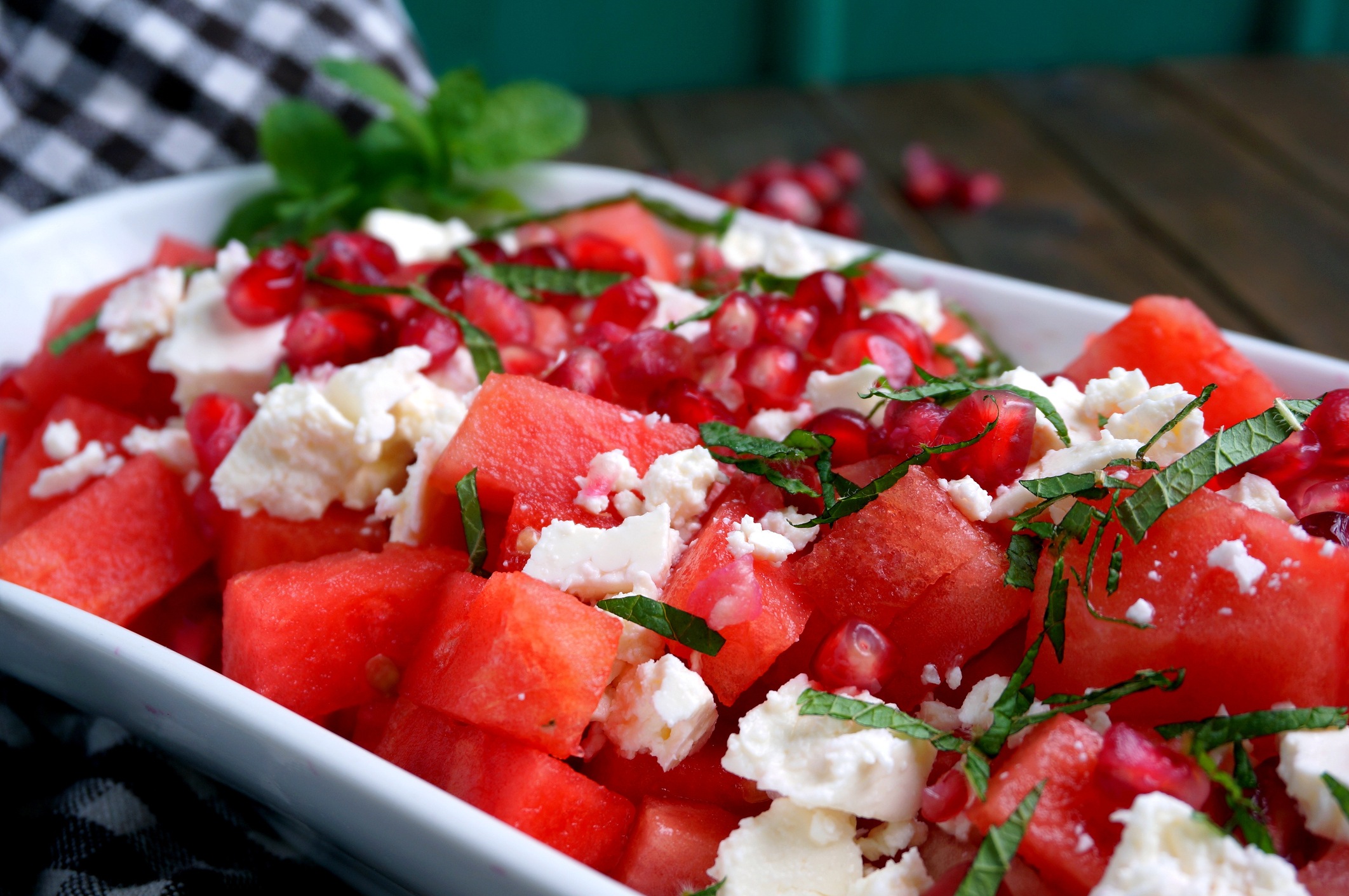 Watermelon and feta salad was the surprising inspiration behind this summery drink.
A cocktail inspired by a salad sounds like an odd choice, but when Simone Caporale, formerly of the Artesian Bar, is behind the serve, you know you're in good hands. "Watermelon juice is sweet and refreshing, but has no acidity," he explains. In lieu of lemon or lime, he had a savoury inspiration. "While having lunch with my wife, we were enjoying a watermelon salad with feta cheese. In the bottom of the bowls, there was watermelon juice with little bits of feta left behind," that was "the best combination" of sweet and savoury flavours he'd ever had in a drink. Take Caporale's advice, then, and give this summery serve a try.
150ml watermelon juice
1 tbs feta cheese
30ml Sipsmith London Dry Gin
Coriander to garnish
First, add the feta cheese to the watermelon juice. Let sit until the cheese has virtually dissolved (you can hasten this process by stirring). Strain the liquid to remove any remaining pieces of cheese. Add this liquid to a shaker with the gin and shake over ice. Strain into a cocktail glass and garnish with coriander.
Ran-Tan Reviver
Kate Meehan at Furnivals Well in Liverpool is the mind behind this beautifully pink creation. Furnivals Well is housed in a former Victorian bridewell, so its menu, as Meehan explains, takes inspiration from the era. "The Victorian equivalent of 'going out on the lash' was 'going on the ran-tan.' This is our day-after reviver." With the savoury quality of a Bloody Mary and plenty of fruit and spice, it's certain to heal all that ails you. 
40ml Sipsmith London Dry Gin
5ml Tio Pepe
100ml beetroot juice
20ml freshly squeezed pink grapefruit juice
10ml honey syrup (1:1 honey to water)
5ml freshly squeezed lemon juice
5ml Worcestershire sauce
5 dashes Tabasco
3 slices cucumber
1 pinch juniper salt
½ barspoon horseradish
Pickled onion and cucumber slice to garnish
You'll need two shakers or similar vessels to make this 'thrown' serve.  Add all your ingredients to one of the shakers and fill virtually up to the brim with ice. Place a julep strainer over this shaker and hold it with one hand; in the other, bring the second, empty shaker up to the level of the first. Holding both shakers at a 45-degree angle, slowly pour the liquid from the full shaker to the empty one. Once the liquid has been fully transferred, pour back into the first shaker through the julep strainer. Repeat three times. Strain into an ice-filled highball glass. Garnish with a pickled onion and cucumber slice.
Heathland History
This ambitious recipe comes courtesy of Martin Hudak at the American Bar at the Savoy. The bar's latest menu includes cocktails inspired by Britain from coast to coast, and this serve is meant to evoke the terroir of Sherwood Forest, from its pine trees and honey to its mushrooms and plant life. "This drink honours the forest's history with fresh vegetal and savoury flavours," Hudak says.
50ml Sipsmith London Dry Gin
30ml Cocchi Vermouth di Torino infused with porcini mushrooms (see below)
15ml pine liqueur
15ml pine honey syrup (see below)
30ml lemon juice
3 rocket leaves
Dash of egg white
Matcha green tea powder to garnish
First, make your mushroom-infused vermouth. In a vaccuum bag or large container, add 500ml of Cocchi Vermouth di Torino and 150g of dried porcini mushrooms. Allow them to infuse at room temperature for 20 minutes. Strain through a cheesecloth, squeezing all liquid out of the mushrooms. Bottle and refrigerate.
To make the pine honey syrup, combine 250ml of water and 250ml of honey with two cups of dried pine needles. Seal these in a vacuum bag, immerse in a 60-degree water bath, and allow to infuse for two hours (alternatively, combine ingredients in a small saucepan and cook over low heat for two hours). Strain and bottle.
Add ingredients to a shaker and blend with a hand blender. Add ice and shake. Strain into a metal goblet filled with a large block of ice. Garnish with a dusting of matcha green tea.
Feature images © Kate Meehan, Petardj/iStock, Esben_H/iStock