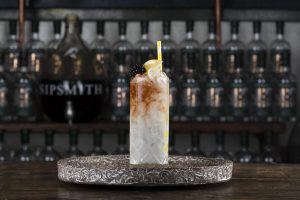 Next in our whirlwind cocktail tour, we're looking to the Bramble: a most delectable modern classic.
So far, in our Around the World in 50 Classic Cocktails adventures, we've featured serves whose origins date back to Prohibition – or even earlier. But the Bramble, invented only in 1984, is a classic of the modern order. And little wonder why: its blackberry-forward recipe makes it a prefect transitional cocktail. Refreshing – thanks to its reliance on crushed ice – but full of jammy, dark fruit flavours, it's a serve we love to savour from late summer all the way into the dead of winter.
But let's back up for a moment: just how did the Bramble come about? Unlike older classic cocktails, most of which have murky origin stories, the Bramble's history is quite clear.
The man behind the serve is Dick Bradsell, a bartender who worked at Fred's Club in the Soho, London. Bradsell was a leading voice in London's cocktail scene – he was also the inventor of a number of other modern classics, including the Espresso Martini and the Russian Spring Punch – and was nicknamed "the Cocktail King" in his day.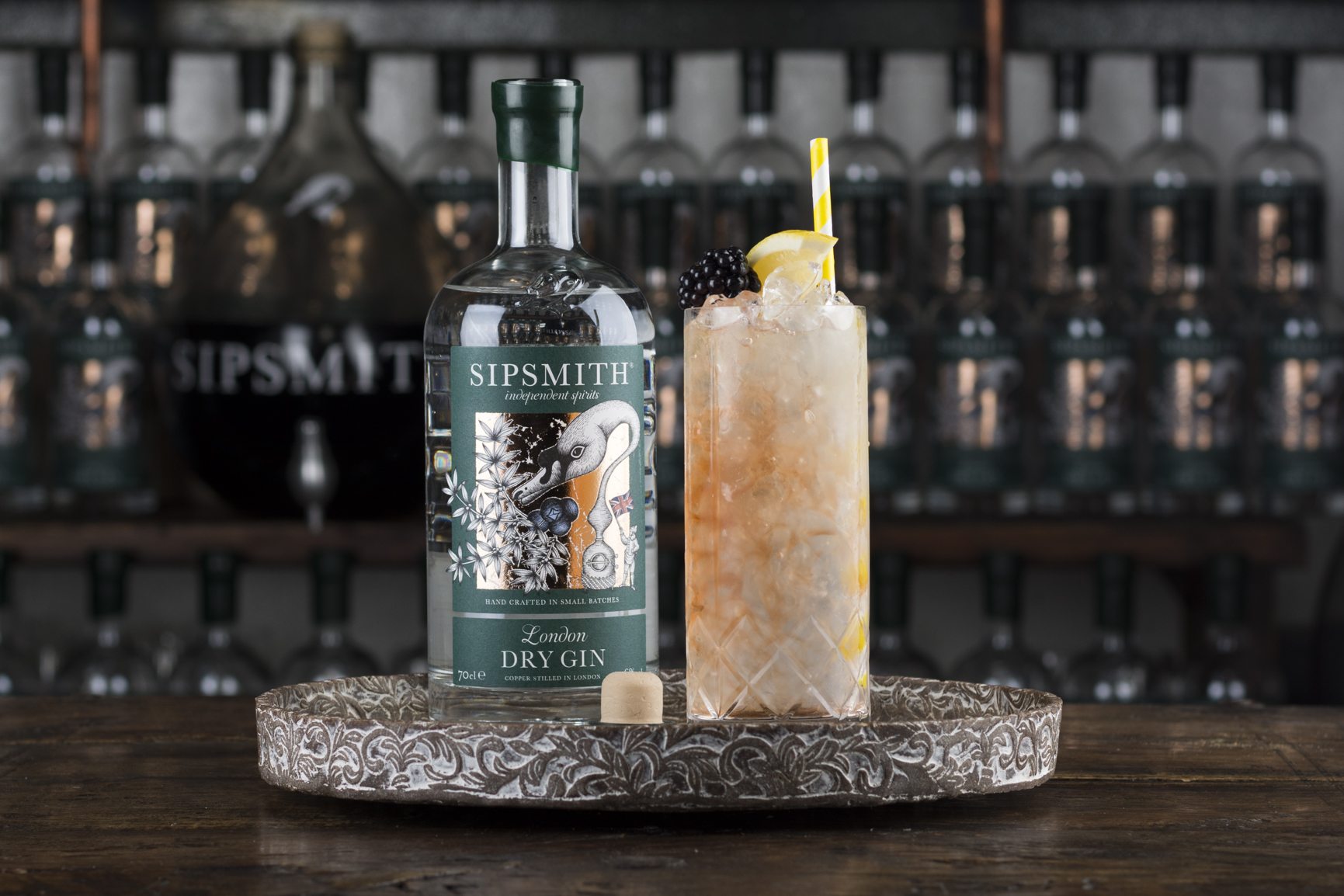 Simple to make, complex, rich with fruit and beautifully balanced, the Bramble is everything a modern classic should be.
When it came to the Bramble, his invention began as an experimental hybrid of several other cocktails. From the Gin Sour he took lemony acidity; from the Cobbler, he borrowed the mix of crushed ice, syrup, and fruit; from the Singapore Sling, he took a dose of fruit-forward playfulness and boldness of hue. (Some also point to Jerry Thomas's 19th century Gin Fix as a precursor to the drink.) But it was the choice to dose his drink with Crème de Mûre (blackberry liqueur, for the uninitiated) and fresh blackberries that really made the cocktail his own. Supposedly inspired by his childhood spent eating wild blackberries on the Isle of Wight, the Bramble was officially born.
It wasn't long before Bradsell's invention became a hit among London's sipping classes, and its influence quickly spread beyond the Big Smoke and overseas. Simple to make, complex, rich with fruit and beautifully balanced, it's everything a modern classic should be.
These days, there are several different ways to make a Bramble. Some sweeten theirs with maple syrup in lieu of simple syrup (a good choice for the wintry months); others garnish with lemon zest as well as fresh blackberries – or even muddle a few berries at the bottom of the glass, in addition to the Crème de Mûre. Should Crème de Mûre prove challenging to find, you can also sub in Chambord, a French raspberry liqueur, which works a treat. Find our instructions at the recipe below, and get mixing.