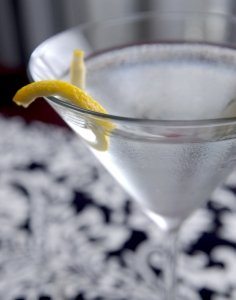 Associated with fiction's most famous spy, the sultry Vesper is a classic that's sure to please Martini lovers.
"Just a moment. Three measures of Gordon's, one of vodka, half a measure of Kina Lillet. Shake it very well until it's ice-cold, then add a large thin slice of lemon peel. Got it?"
And thus the Vesper was born. The above passage hails from Ian Fleming's debut novel, Casino Royale, which introduced the dashing James Bond (and his cocktail affinity) to readers in 1953. Though Bond later came to be associated with shaken Martinis, it was the Vesper (which he named after his love interest in the novel, the double agent Vesper Lynd) that was his first cocktail creation and tipple of choice.
Like Bond himself, the Vesper is elegant, beguiling, and packs a powerful punch. A twist on the Martini that features both gin and vodka—as well as the now-discontinued Kina Lillet, a French aperitif wine dosed with bitter quinine—the serve can knock you off your feet if you aren't careful.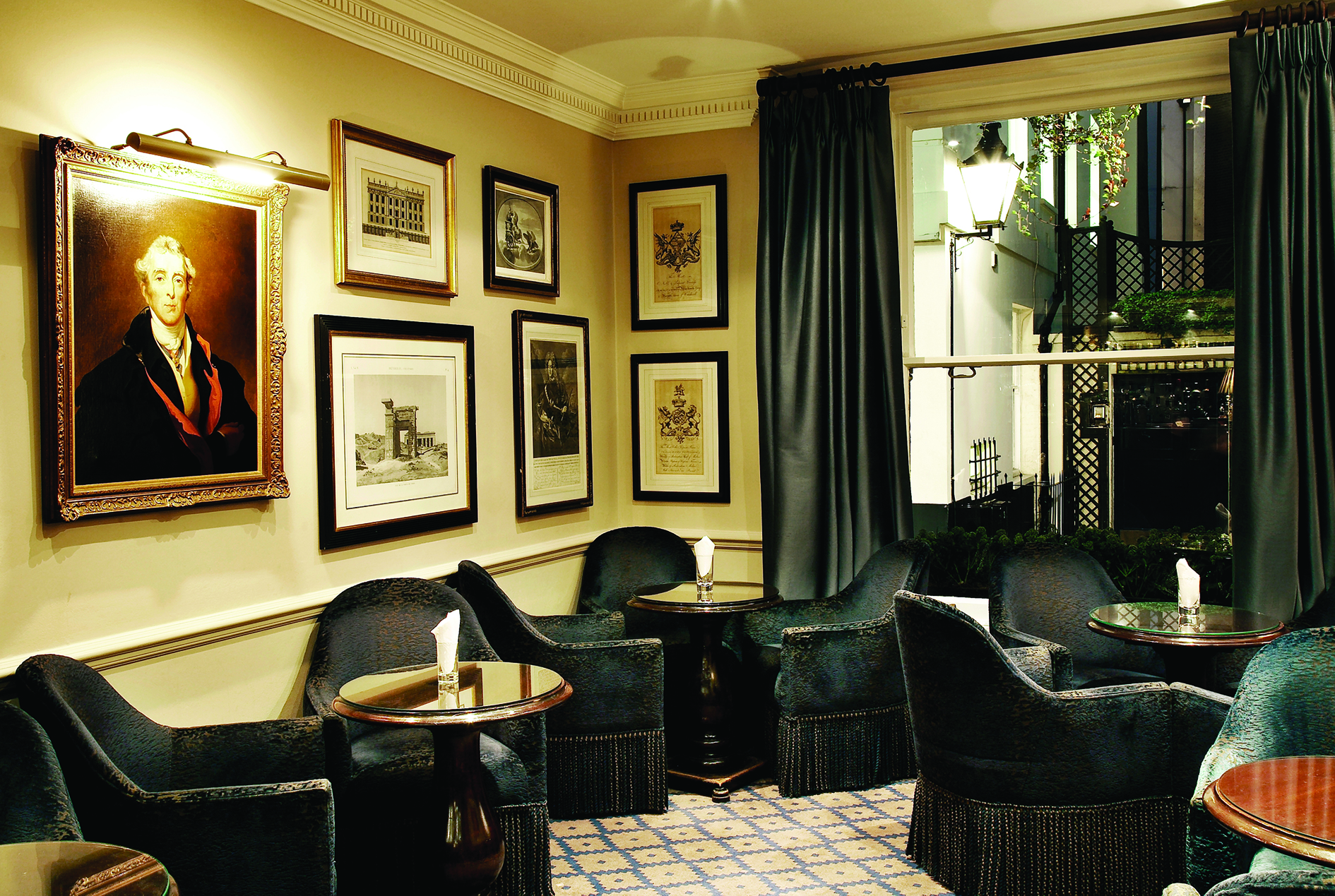 Ian Fleming was a regular at London's Dukes Bar—supposedly the site of the Vesper's creation.
But what was it that inspired Ian Fleming to dream up this drink? Like his famous character, Fleming dabbled in espionage, led a dashing romantic life, and was very fond of a good drink. It was supposedly at the Dukes Bar in Mayfair—where he was a regular—that the drink was first created (and where "shaken, not stirred" was coined—more on that in a minute), and the Vesper remains one of the most popular orders at Dukes to this day.
Looking to shake up a Vesper of your own? Stop right there—despite what Bond explicitly instructs, the Vesper should not be shaken. Like most spirit-led, citrus-less serves (including the Martini), it's best when gently stirred, a method that makes for a silky, velvety mouthfeel, and which prevents it from becoming too diluted.
Another tip for home bartenders: though the original recipe calls for Kina Lillet, that aperitif sadly no longer exists. A staple of a number of classic cocktails, Kina Lillet featured a distinctive dash of quinine, which supplied a bitter edge. In the face of changing consumer tastes, however, it was retired in 1986 in favour of Lillet Blanc: a lighter, sweeter, and more delicate aromatised wine.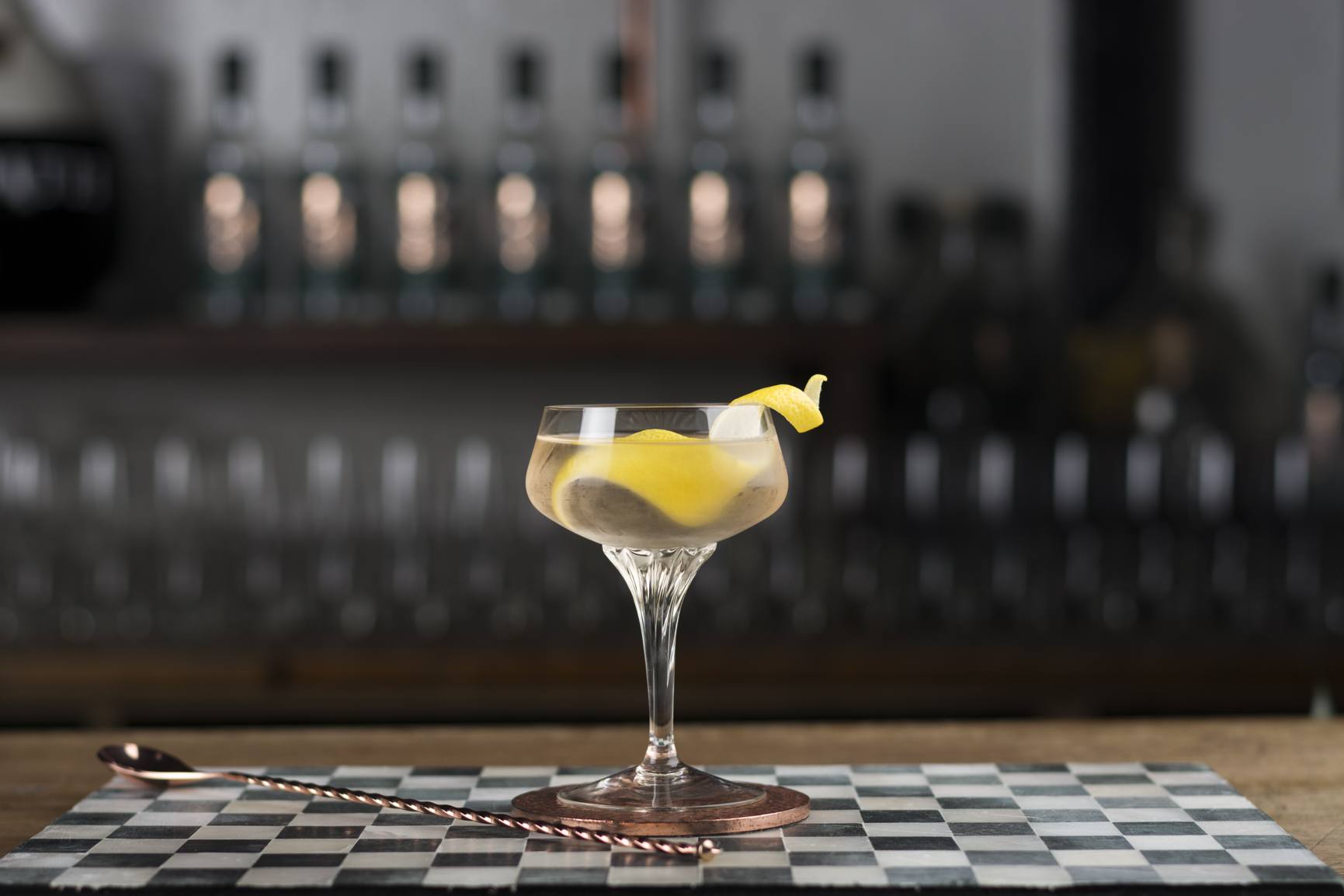 Ignore Bond's instructions: the best Vespers are stirred, not shaken.
In order to recreate the potency of the original Vesper, it's worth opting—as we do in the recipe below—for Cocchi Americano, which is closer in profile to Kina Lillet than Lillet Blanc. Otherwise, if you're feeling particularly ambitious, a drop or two of homemade cinchona bark distillate will beautifully evoke the Vesper's 1953 flavour profile.
Recipe: The Vesper
Feature images © gimletup/iStock; Dukes Hotel