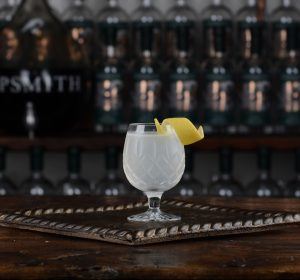 The White Lady is a cocktail with a special place in London sipping history. Read on to learn more about the surprising origin story behind this elegant serve.
Like many defining inventions throughout history — the airplane, Google — the White Lady was in fact a collaborative effort.
It was dreamed up by legendary bartender Harry MacElhone at London's Ciro Club in 1919. However, his questionable first draft — which featured an eyebrow-raising glug of white crème de menthe, as well as Cointreau and lemon juice — is far from the number we enjoy today.
Luckily, MacElhone was amenable to tweaking his recipes, and it was several years later, after he'd settled into his own Harry's New York Bar in Paris, that he debuted version number two. Wisely jettisoning the crème de menthe in favour of gin, he settled on a drier and much more palatable serve.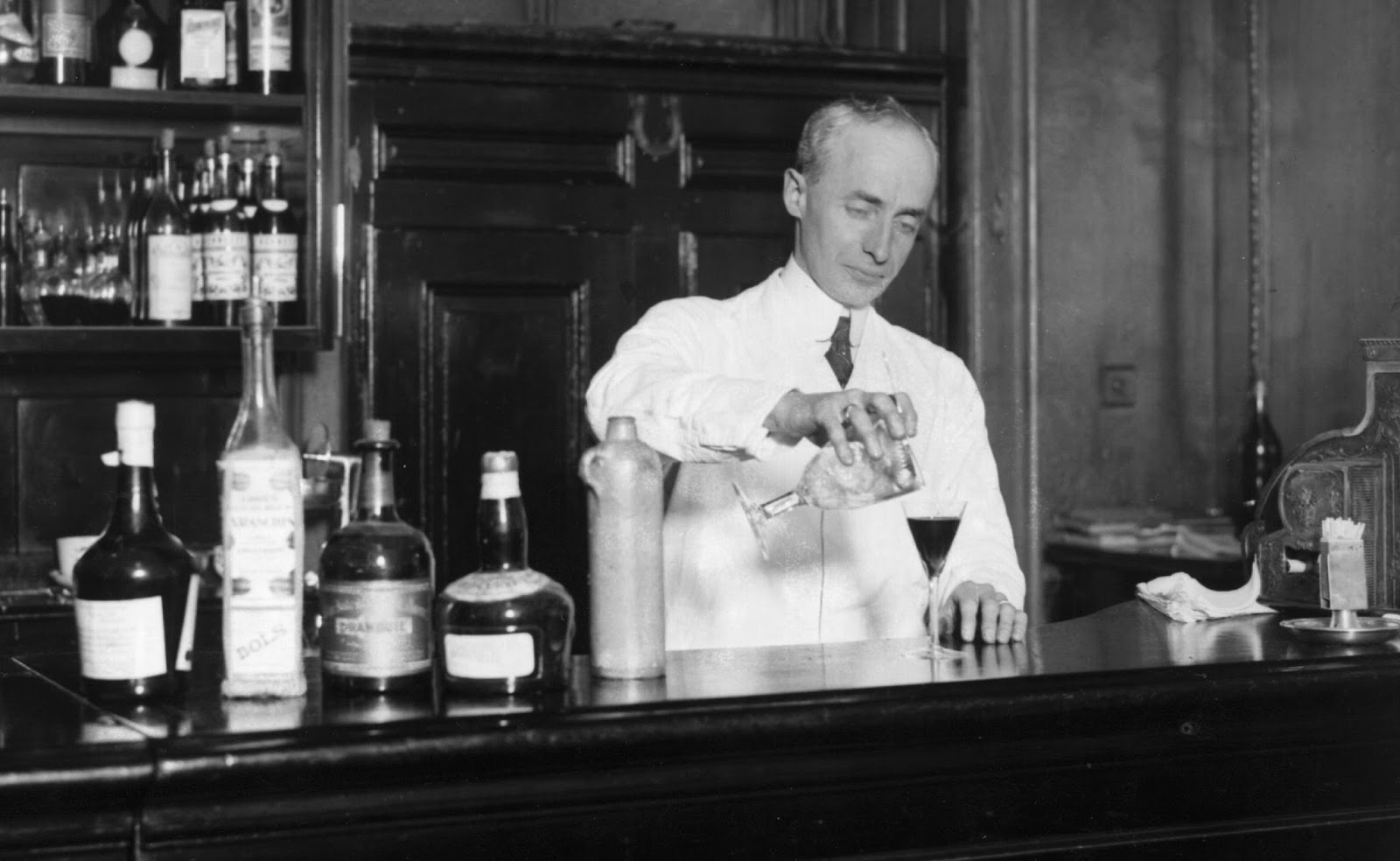 Legendary bartender Harry Craddock once buried a shaker with a freshly made White Lady in the walls of the Savoy Hotel.
But the White Lady's story doesn't end there. Harry Craddock — maestro at the Savoy Hotel's American Bar, author of The Savoy Cocktail Book, and all-around bartending legend — also had a hand in its evolution. He published a recipe for the cocktail in his 1930 edition of the cocktail tome that increased the recipe's ratio of gin (clearly, a man after our own hearts).
After that, the White Lady quickly became one of the Savoy's classic serves. So much so that, in 1927, when the hotel was undergoing renovations, Craddock himself placed a cocktail shaker full of a newly made White Lady in the building's walls (it has still never been found).
And yet, despite the pomp and ceremony, that version of the White Lady still isn't the one we enjoy today. Instead, it was a more recent Head Bartender at the American Bar, Peter Dorelli, who added its finishing touch: egg white, which lends the drink a velvety, rich mouthfeel.
When you mix up your own White Lady, then, know that it's a direct legacy of the 20th century's bartending greats. And speaking of mixing: do have a look at our take on the classic below. Use either Cointreau or triple sec, depending on your preferences, but don't skimp on the gin — biased though we are, we think our London Dry Gin is the ideal spirit for this serve. Bold but complex, aromatic but subtle, rich with citric botanicals but with a strong juniper backbone, it does the White Lady proud. 
Lovers of the classic White Lady cocktail will be interested to try our zesty twist, with our Zesty Orange White Lady, crafted with our Zesty Orange Gin.
We love seeing your hand crafted tipples at home, be sure to tag us on Instagram @sipsmith.