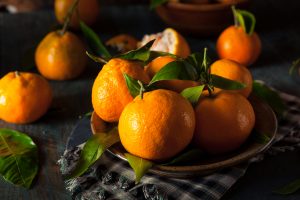 The weather outside may be frightful, but think of it this way: this is the perfect time of year to embark on a personal project. Say, a bottle of homemade infused gin.
It's January, which means sloe season has passed and elderflowers are still months away from blossoming. What's a gin lover to do? Expand your gin cocktail recipe repertoire with these seasonal infusions. From gin steeped with cacao nibs to gin brightened with clementines, these clever infusions are just the thing to tide you over when you're in full hibernation mode. Read on for advice and recipes from our Head Distiller Ollie Kitson, and, in the spirit of #Ginuary, embark on this spirited home project.
Winter Berry Gin
Are your sloe gin stocks running low? If so, give this recipe for gin infused with winter berries a try. You'll need 200g of berries, which you can pick and freeze yourself or simply purchase (Ollie prefers a mix of frozen blackberries, redcurrants, and raspberries). Also on-hand? A 70cl bottle of London Dry Gin and a 1L glass container with a secure lid.
To make: pop the berries in the jar, top up with the gin (reserve the empty bottle), and leave to infuse for a week in a cool dark place, inverting the jar every few days to blend. Taste after a week and leave to steep a little longer if preferred. You may also want to add a few tablespoons of sugar, though Ollie cautions: "Bear in mind how you wish to serve your infusion, as many mixers contain sugar themselves. You can always add more sugar, but you can't take it away!"
Finally, when the gin's ready, use a funnel and pour the liquid through a sieve back into your gin bottle, where it'll look pretty — and taste even better.
Ginger & Lemongrass Gin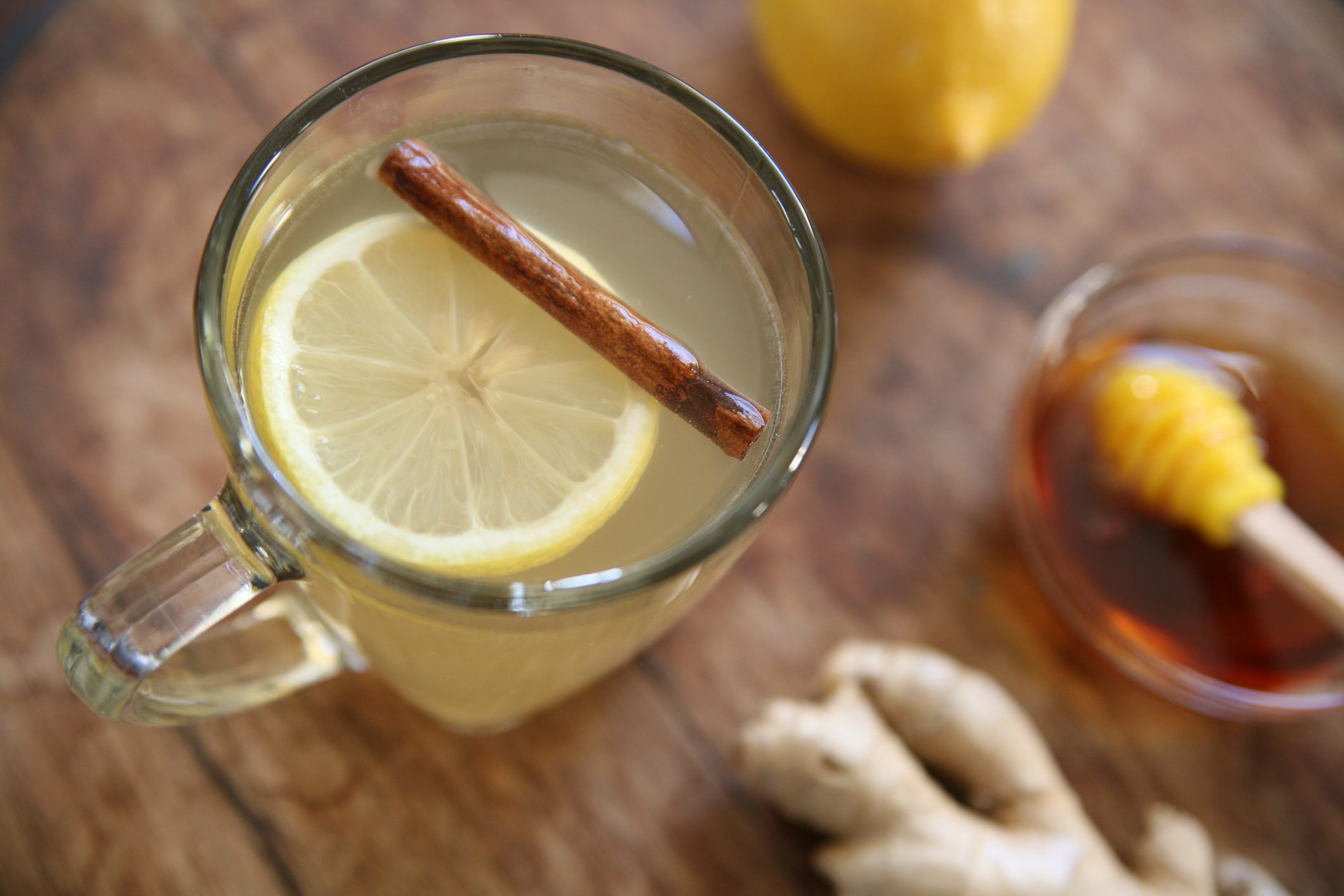 Ginger- and lemongrass-infused gin works smashingly in hot serves.
One of our favourite infused gin recipes is this enlivening blend of ginger and lemongrass. You'll need two stalks of lemongrass, sliced in half, and a dozen slices of peeled ginger (and a 70cl bottle of London Dry Gin, naturally).
First, decant the gin into a 1L jar and add the lemongrass. Leave this to infuse for a week before straining off the lemongrass. From there, it's simple to make ginger simple syrup: on the stove, simmer 200ml of water with 400g of sugar and your ginger slices. When the sugar has dissolved and a syrup has formed, remove from the heat and leave to cool.
Blend with your lemongrass gin to taste, and then proceed to use in a winter-ready hot serve.
Clementine Gin Liqueur
Clementines are one of our favourite winter highlights — and even more so when they're used to infuse gin. This liqueur is a two-part recipe, but it's well worth the extra step.
First, cut 300g of whole clementines into quarters (be sure to leave the peel on, so the bitter pith is not exposed). In a 1L jar, add the fruit alongside a bottle of 70cl London Dry Gin, and leave to infuse for two weeks.
After two weeks, strain off the gin and reserve the fruit. Cover the fruit with 35cl of sugar syrup and let sit for one week. After a week, strain off the fruit and blend the infused syrup with the infused gin. Find your nearest fireplace, secure a comfy perch, and enjoy.
Cacao & Vanilla Gin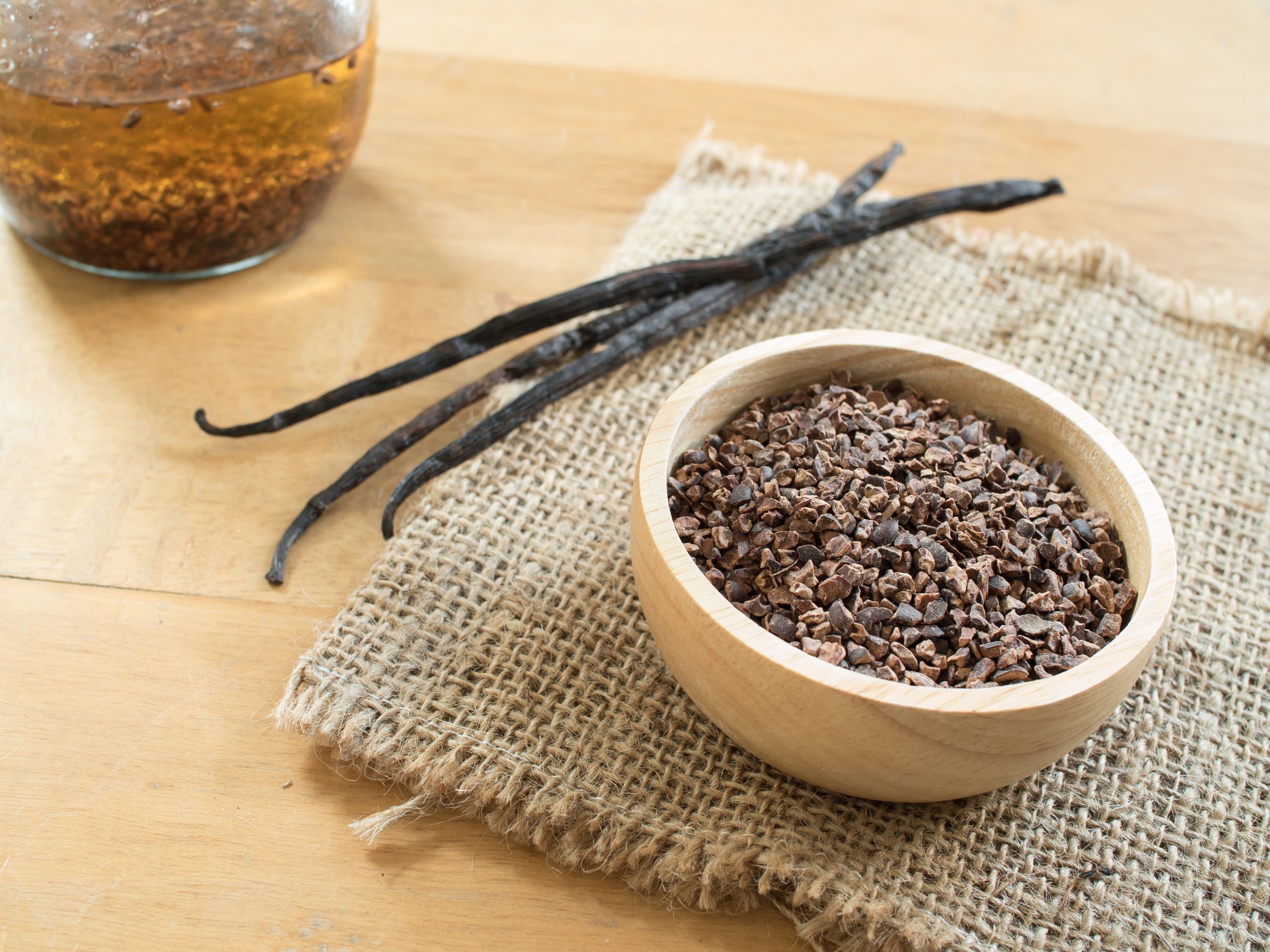 Deliciously versatile, cacao nib and vanilla gin works in everything from Espresso Martinis to Ramos Gin Fizzes.
Perhaps the most indulgent of our wintry infused gin recipes, this one is also surprisingly versatile — Ollie recommends using it in everything from a Ramos Gin Fizz to an Espresso Martini, though you can even enjoy it neat.
First, take 50g of cacao nibs and toast in a dry skillet on the hob, tossing frequently so they toast but don't burn. In a 1L jar, add a 70cl bottle of gin, the toasted cocoa nibs, and a sliced vanilla pod. Leave for three days and taste to see if a further 24 hours is needed (don't leave for longer, as it will become bitter).
Finish off with a small amount of simple syrup, if preferred, as well as a dash or two of orange blossom water to lift the aromas.
Feature images © RonBailey/iStock; JMLederer/iStock; JHK2303/iStock; bhofack2/iStock