Introducing Very Berry Gin; our fruitiest gin to date that adds a delicious forest fruit dimension to a number of gin cocktails.
Our new Very Berry Gin is a celebration of British berries – featuring red grapes, raspberries, blackcurrant leaves, dried cherries and dried sloes, it's simply bursting with flavour.
It's also infused with fresh and fragrant ingredients, such as coriander, angelica liquorice, cassia, pink peppercorn, almond, and fresh orange peel, to give it a delicate citrus element that complements the forest fruits fantastically.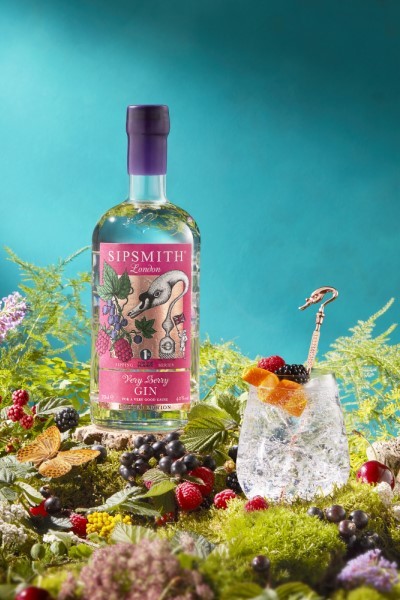 Allowing the flavours of Sipsmith Very Berry Gin to really come to the fore, it has to be a perfect gin and tonic. An utterly timeless combination of two ingredients, this berry gin cocktail will never go out of fashion. To make yours, you'll need:
blackberry, raspberry and an orange twist, to garnish
Fill a highball glass or stemless wine glass with ice. Pour in the gin and top with the chilled tonic. Stir briefly to combine and then garnish with a blackberry, raspberry and orange twist garnish.
A Spritz is the ultimate refreshment, and this Very Berry version is ideal for spring celebrations, autumn evenings and winter revels thanks to its fruity twist.
50ml Sipsmith Very Berry Gin
50ml chilled prosecco
Chilled soda water, to top
blackberries, raspberries and an orange twist, to garnish
Pour the Very Berry Gin into an ice-filled wine glass and stir a couple of times before adding the prosecco and topping with soda. Finally, add a few blackberries, raspberries, and an orange twist to garnish.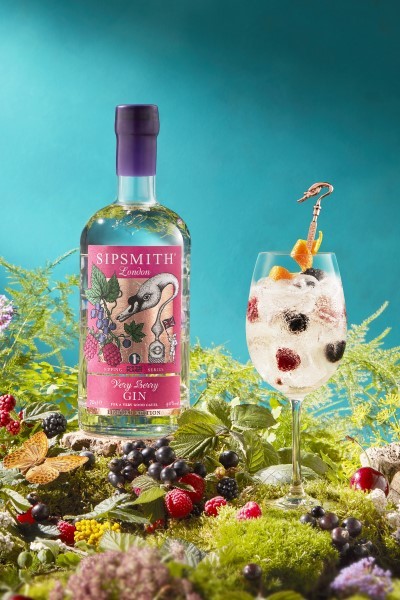 It couldn't be simpler to stir up this simple yet sensational berry gin cocktail that requires equal measures of all three ingredients, and our take on the classic Italian aperitif is bursting with berries.
25ml Sipsmith Very Berry Gin
25ml Campari
25ml sweet vermouth
a blackberry and an orange twist, to garnish
Fill a mixing glass with ice before pouring in the gin, Campari and the sweet vermouth. Stir 20-25 times using a barspoon or drinks stirrer, then strain into an ice-filled Rocks glass. Garnish with a fresh blackberry and an orange twist.
4. VERY BERRY TOM COLLINS
One of the 30 easy gin cocktails that every aspiring bartender should master, the Tom Collins is a classic for a reason. Made with gin, lemon juice, sugar syrup and soda, it's perfectly refreshing and a breeze to mix up.
50ml Sipsmith Very Berry Gin
30ml fresh lemon juice
20ml sugar syrup
chilled soda water, to top
blackberries, raspberries and an orange twist, to garnish
Combine the first three ingredients in a highball glass with ice. Stir and then top with soda water and garnish with raspberries, blackberries and an orange twist.