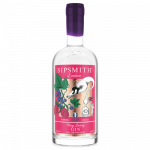 A Very Berry Gin, for a very good cause.
Our newest release is our fruitiest tipple yet, with the finest berries and botanicals distilled with our quintessential London Dry Gin base. We've partnered with 1% For The Planet as part of our mission to not only be the best gin in the world, but for the world too. Read on to find out more
Our new Very Berry Gin is bursting with berry botanicals and features red grapes, raspberries, blackcurrant leaves, dried cherries and dried sloes. It's an expertly hand crafted sip that celebrates everything the Great British hedgerow has to offer.
With British berries layered on a classic base of Sipsmith London Dry Gin, this gin perfectly captures the flavours and essence of the season with rich earthy pine, poached plums and roasted cherry, with fresh cranberry flavours
It adds a fantastically fruity twist to a host of classic gin cocktails, such as a G&T, Spritz or Negroni.
WHAT'S THE VERY GOOD CAUSE?
Here at Sipsmith, we are on a mission to not only be the best gin in the world, but for the world, too. Not only does Very Berry taste absolutely delicious, but we have recently partnered with the charitable organisation 1% For The Planet. The partnership will see 1% of sales from all bottles of Very Berry Gin donated to The Felix Project, which rescues good food that cannot be sold and delivers it to charities serving those in need.
HOW TO SIP VERY BERRY GIN
A fantastically fruity twist on the classic G&T, mixed with Fever-Tree Meditarranean Tonic Water, which allows the berry flavour to burst due to its lower quinine content.
A blackberry, raspberry and orange twist, to garnish
Simply fill a highball or stemless wine glass with ice, pour in 50ml Sipsmith Very Berry Gin and top with 150ml Fever-Tree Mediterranean tonic. Then garnish with a blackberry, raspberry and an orange twist.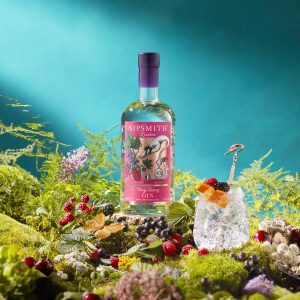 BUY A BOTTLE
Our new Very Berry Gin is available to buy online in 70cl from our online Gin Shop for a limited time only.