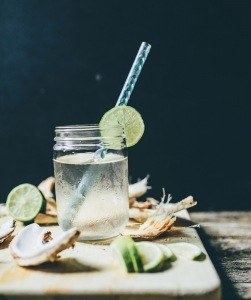 Gin, meet vitamin-C. We've rounded up four fruit cocktail recipes to shake up when you're after an equal dose of vice and virtue.
Summer is drawing to a close—and if you don't have an exotic beach getaway booked yet, panic not. We've dreamt up four delicious fruit cocktail recipes that should conjure some distinctly tropical associations. Even better: given that they're made with freshly squeezed fruit juices, coconut water, and even leafy greens, these serves can be enjoyed with minimal guilt. Healthy, refreshing…and staycation-ready.
Green Isaac's Special
Hemingway might be best remembered for his affection for daiquiris, but the lesser-known Green Isaac's Special was another favourite of the scribe. Use of-the-moment coconut water to craft this fresh and light serve, which couldn't be better suited to the dog days of summer.
30ml Sipsmith London Dry Gin
60ml coconut water
Juice of 1 lime
2 dashes Angostura bitters
Lime twist, to garnish
Add the first four ingredients to an ice-filled shaker and shake well. Strain into an ice-filled Collins glass, and garnish with a lime twist.
Pineapple Collins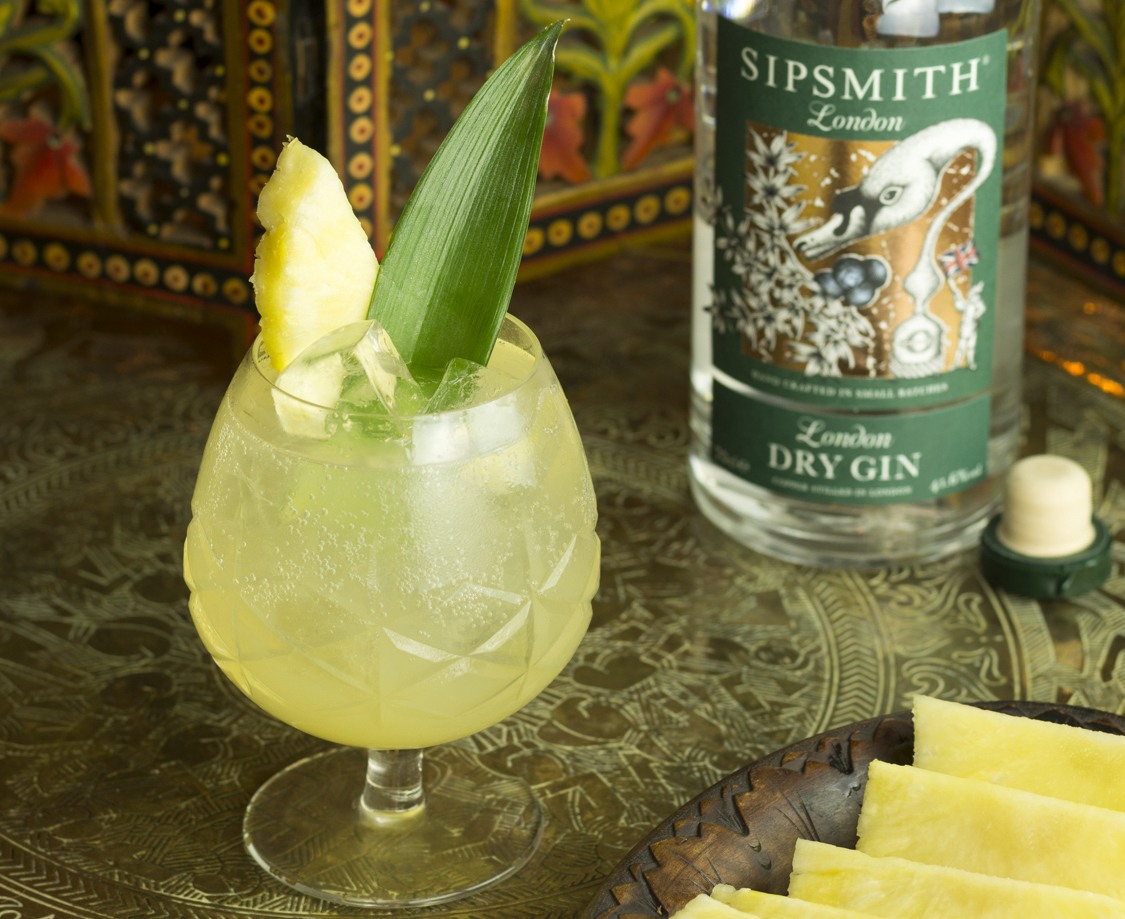 A Pineapple Collins adds some tropicalia to your summertime sipping.
One of our preferred fruit cocktail recipes, a simple but sublime Pineapple Collins is your passport to warmer, more tropical climes—even if you don't have a flight booked.
50ml Sipsmith London Dry Gin
20ml pineapple juice
12.5ml freshly squeezed lemon juice
10ml sugar syrup
Soda
Pineapple wedge and leaf, to garnish
Add all four ingredients to a Collins glass and stir to blend. Fill the glass with ice and top with soda, stirring to combine. Garnish with a pineapple leaf and wedge.
Sipsmith St Clements
Oranges and lemons make this one deliciously refreshing fruit cocktail recipe. We like to serve our St Clements at brunch, when the citrusy combination goes down a treat. Add a generous bunch of basil for some herbaceous zip.
50ml Sipsmith London Dry Gin
Freshly squeezed orange juice
Bitter lemon
Large bunch basil, to garnish
Add the gin to an ice-filled Collins glass, and top up with a 50:50 mix of orange juice and bitter lemon. Stir to combine, and garnish with a big bunch of basil.
No Strike for the District Line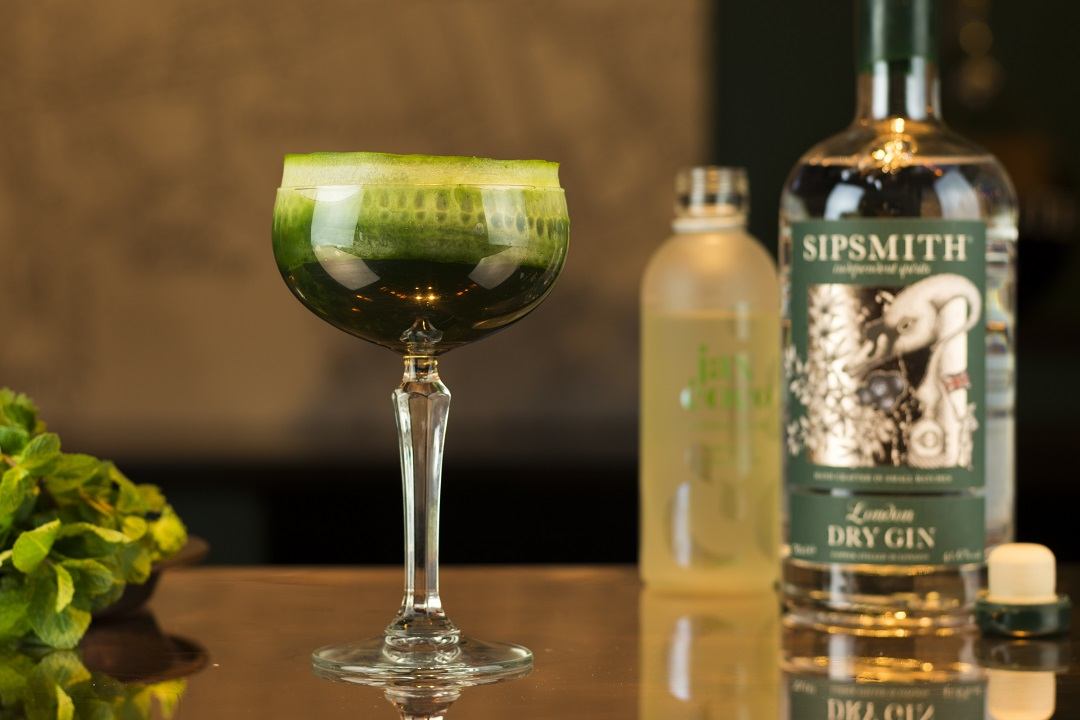 Halfway between a green juice and a cocktail, this serve is best for when you want to feel (somewhat) virtuous.
Think of this drink as your healthy, vitamin-packed green juice—but with a ginful addition. Ingredients like cucumber, spinach, kale, coriander, and spirulina make this as good-for-you as a cocktail can be. Guilt-free sipping ahoy.
35ml Sipsmith London Dry Gin
3 cucumber slices
4-5 mint leaves
3-4 kale leaves
Handful spinach leaves
1 coriander stem
35ml freshly squeezed lime juice
100ml matcha green tea
1 barspoon spirulina
50ml passion fruit-flavoured coconut water
1 barspoon Manuka honey
Add all ingredients to an ice-filled cocktail shaker and shake very well to combine. Double strain into a chilled coupette, and garnish with a cucumber ribbon.
Feature image courtesy of © Svitlana_Pimenov/iStock