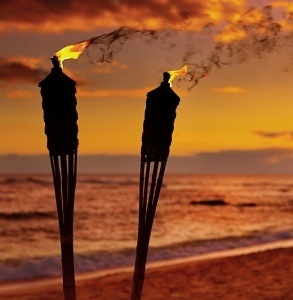 Tiki is back—and if you like your cocktails on the tropical side, there's never been a better time to indulge.
Nouveau tropical. Tiki revival. Holiday drinks. Post-modern Polynesian. Whatever you want to call it, the return of tiki is shaping up to be one of 2017's abiding cocktail trends.
But don't expect straight-from-the-history-books replica Zombies, Painkillers, or Mai Tais. Instead, this new take on tiki borrows from established ingredients and flavour profiles, but remixes them in inventive new ways.
As far as cocktail trends go, it's a pretty significant departure; after all, tiki's last heyday ended in the 1980s. The style couldn't have been more out of fashion during the craft cocktail renaissance of the early 2000s, which was hallmarked by speakeasy-style bars, Prohibition-era aesthetics, and austere, classic serves—totally contrary to tiki's ethos, in other words.
Maligned at the time for being excessive, tooth-achingly sweet, and unspeakably kitsch, tiki cocktails were at best the stuff of guilty-pleasure sipping, and at worst seen as everything that had been wrong with late-20th-century mixology. Rococo garnishes and Hawaiian shirts made for tricky optics, while a reliance on bottled cocktail mixes and syrups further damaged tiki's reputation.
But now, tiki is experiencing a rather thrilling second act. As Punch writes, "[T]here's been a diffusion of bits and pieces of the tiki palette to bars and bartenders who don't self-identify as "tiki," resulting in a new breed of quasi-tropical drinks, and bars, that are wholly unique."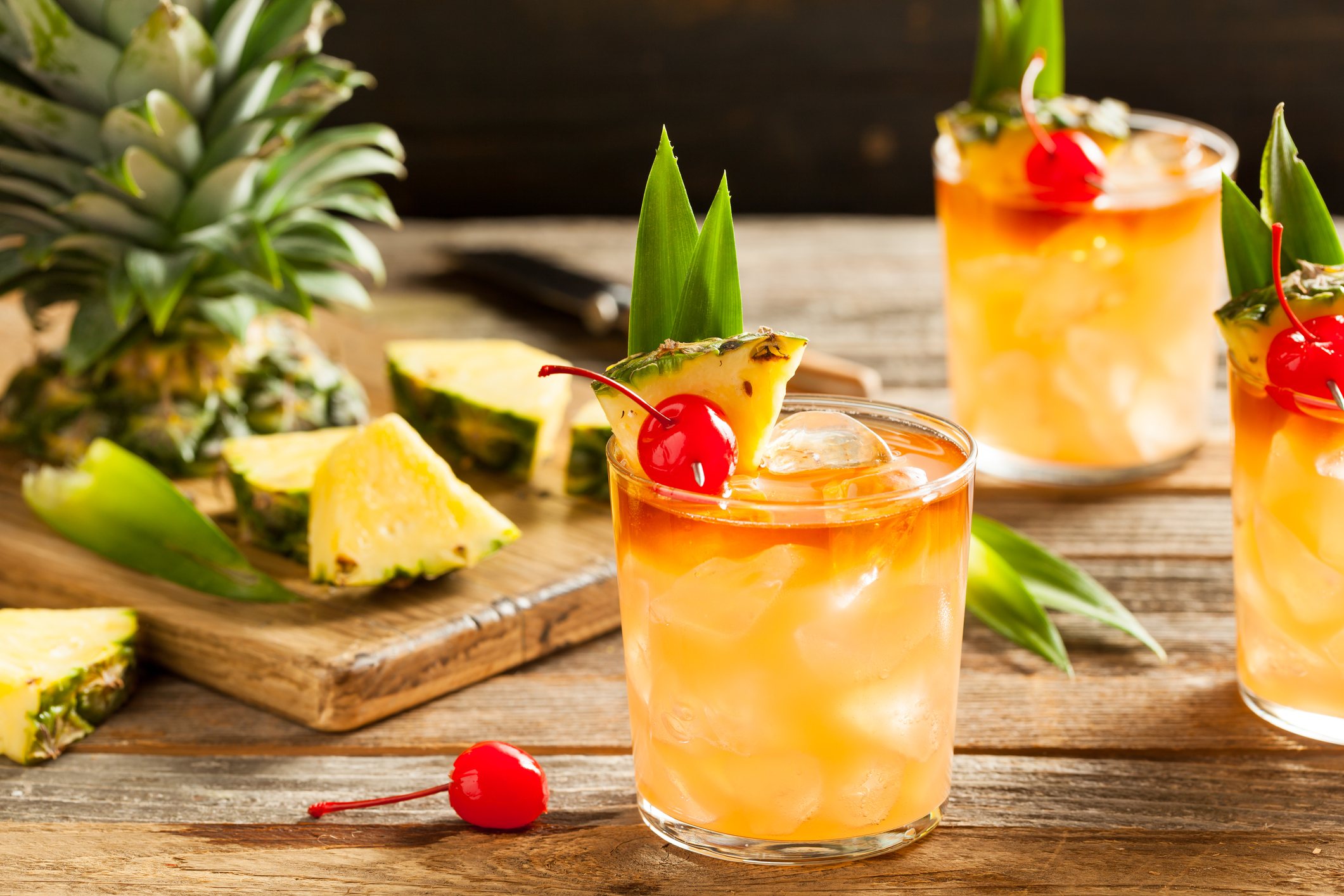 Today's tiki revival is taking inspiration from classic tiki drinks, but adding an inventive twist.
Why the revival now? As Amy McCarthy notes in Eater, tiki first originated in the 1930s, when pioneers like Donn Beach—he of Don the Beachcomber fame—brought back boozy souvenirs from their Tahitian travels. In a time of global troubles, tiki brought a dose of holiday and fantasy to the everyday, and allowed sippers to imagine themselves, at least for an hour or two, on some white-sand, palm-fringed beach in the South Pacific. In today's turbulent climate, it only makes sense that a lust for escapism and shameless indulgence is once again de rigueur.
So what are some of the hallmarks of today's tiki revival serves? Look for a return to classic ingredients like Velvet Falernum and orgeat—though preferably house-made—as well as all manner of exotic fruit flavours. Agave and coconut water are zeitgeisty ingredients in today's drinks vocabulary, both for their purported wellness associations and their beachy feel. Elaborate, tongue-in-cheek garnishes also capture that wink of tiki kitsch. From bars like Mother of Pearl in New York to Smuggler's Cove in San Francisco to Trailer Happiness and Oriole in London, it's worth going on a sipping adventure to discover the various, delicious forms that tiki revival is now taking.
It's also worth mixing up some tiki-inspired serves at home. Begin with a Pineapple Collins, which feels beachy but is still wonderfully refreshing and quaffable, or a Blessed Lime, dosed with fragrant kaffir lime leaves. And we'd be remiss not to mention our take on the Singapore Sling, which is drier and has fewer ingredients than the original—but is certainly no less festive.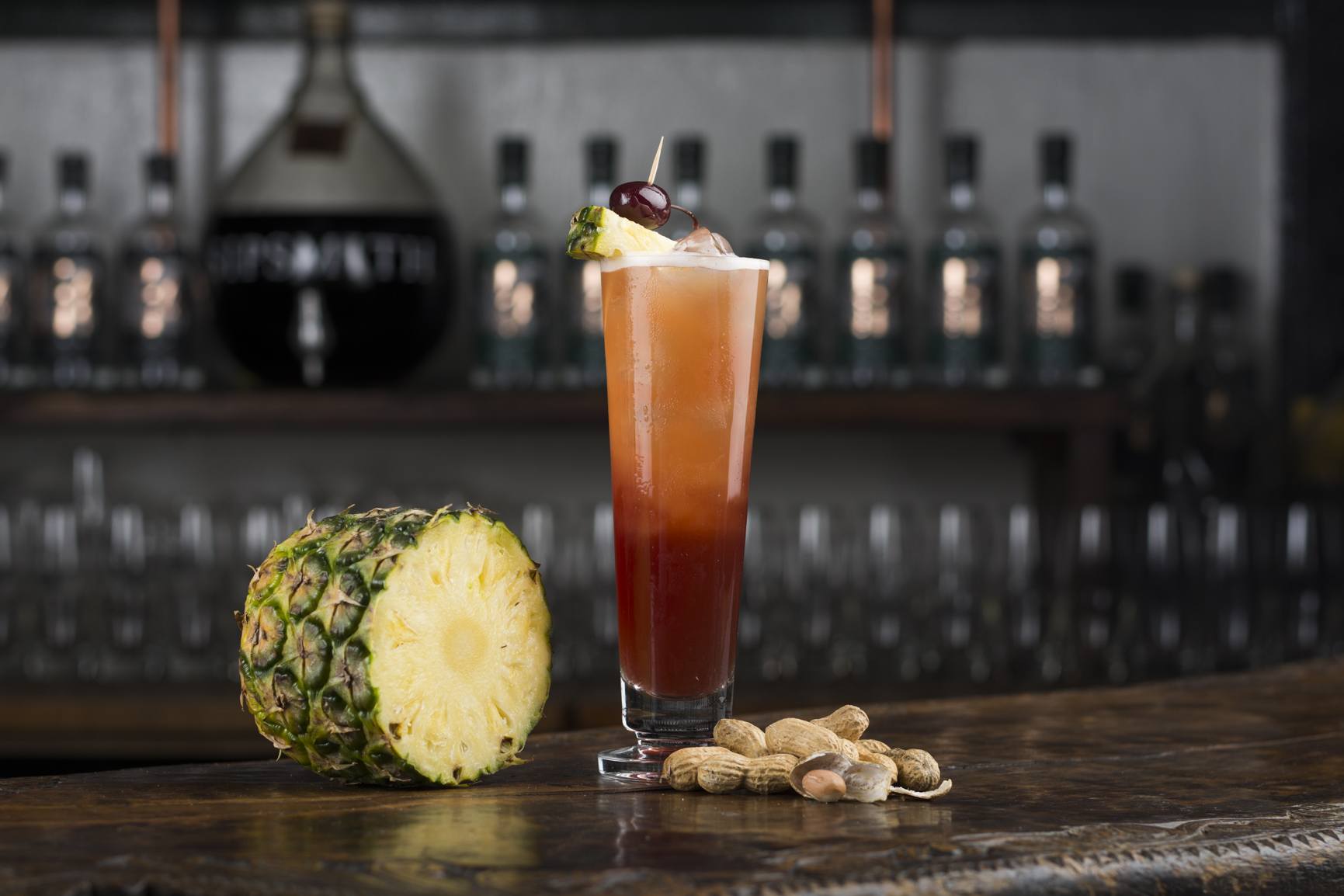 The Singapore Sling is a ginful tiki classic. Our version is updated for modern tastes.
Sipsmith-Style Singapore Sling
50ml Sipsmith London Dry Gin
15ml cherry brandy
15ml Benedictine
15ml freshly squeezed lemon juice
Soda
Orange twist
Fill a wine glass with lots of very cold ice and add the first four ingredients. Stir to blend. Top with soda and garnish with the orange twist.
Feature images © YinYang/iStock; z10e/iStock; bhofack2/iStock