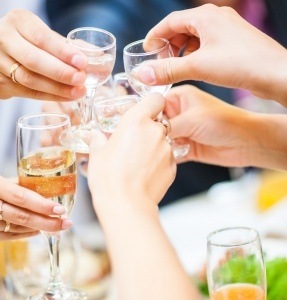 Planning to throw a cocktail party before the end of summer? With these 10 accessories on hand, you'll have a fete to remember.
You only need a few ingredients for a perfect cocktail party: excellent company, a convivial atmosphere, tempting nibbles, and, naturally, delectable drinks. And don't forget the accessories. From beautiful barware to handy tools, these 10 cocktail essentials will ensure your event is as seamless—and stylish—as can be.
1. Stars Champagne Saucers
Infuse your festivities with a hint of glamour and glitz, courtesy of these elegant Champagne saucers. Inspired by vintage designs, these star-decorated glasses also work beautifully for short serves.
2. Gin Balloon Glasses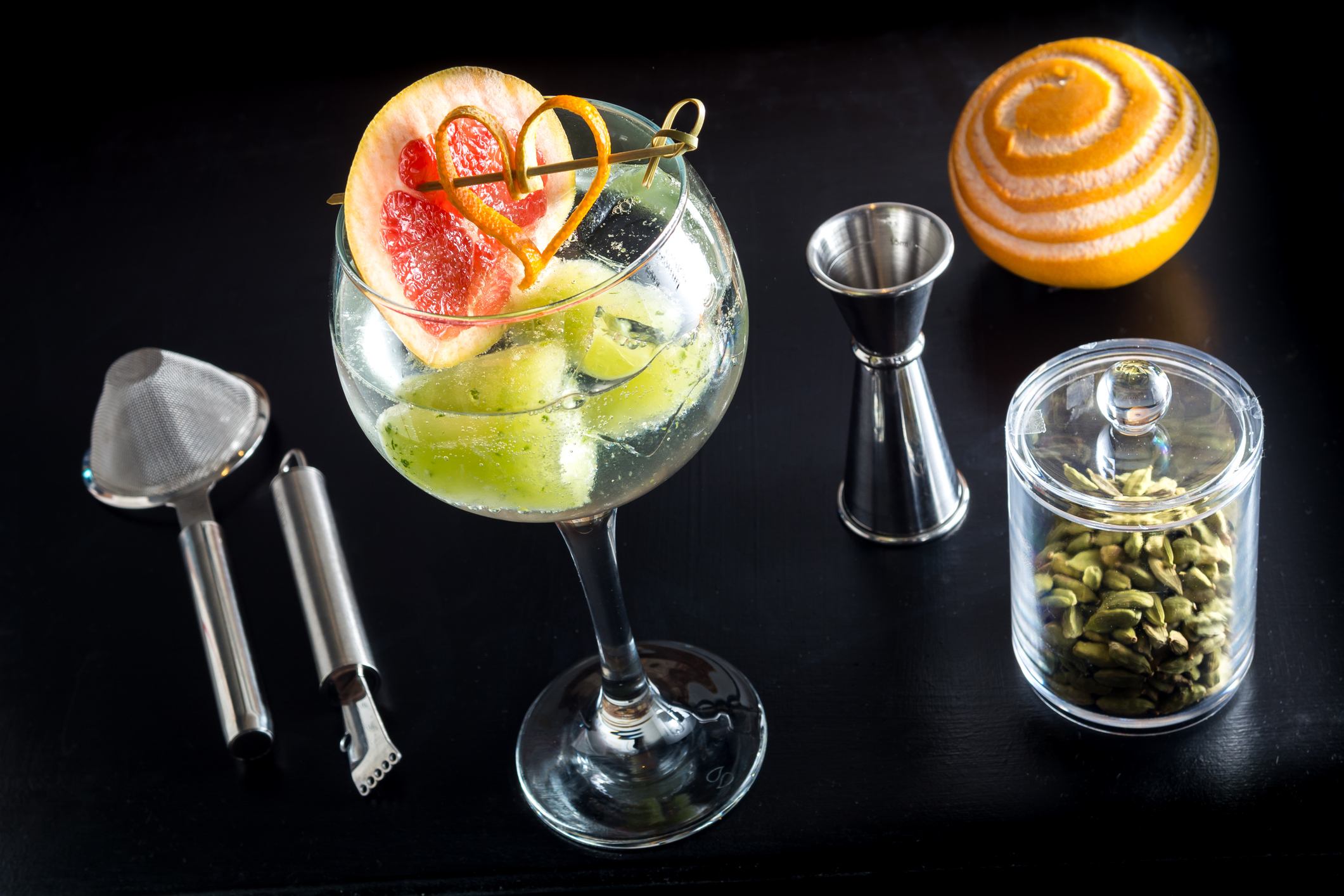 Stock up on balloon glasses before your next cocktail party—then host a build-it-yourself G&T bar.
These days, it isn't a perfect cocktail party without some sizable balloon glasses, and this set works a treat. Host a build-your-own gin and tonic bar, and let guests experiment with playful garnishes.
3. Kilner Cocktail Dispenser
If you're inviting a larger group to your fete, pre-batched cocktails are one simple way to ensure your guests always have a well-mixed drink in hand. This classic kilner dispenser can hold up to six litres of your tipple of choice.
4. Hex Champagne Bucket
Tom Dixon's eye-catching designs make for perfect cocktail party accessories—and if you've got bubbles-based drinks on the menu, this solid copper Champagne bucket makes quite the statement.
5. Copper Plated Straws
Continuing the metallic theme, give each serve a special glint courtesy of these copper-plated straws. Beyond their sophisticated appearance, they have the additional benefit of being reusable and sustainable.
6. Outdoor Globe Lights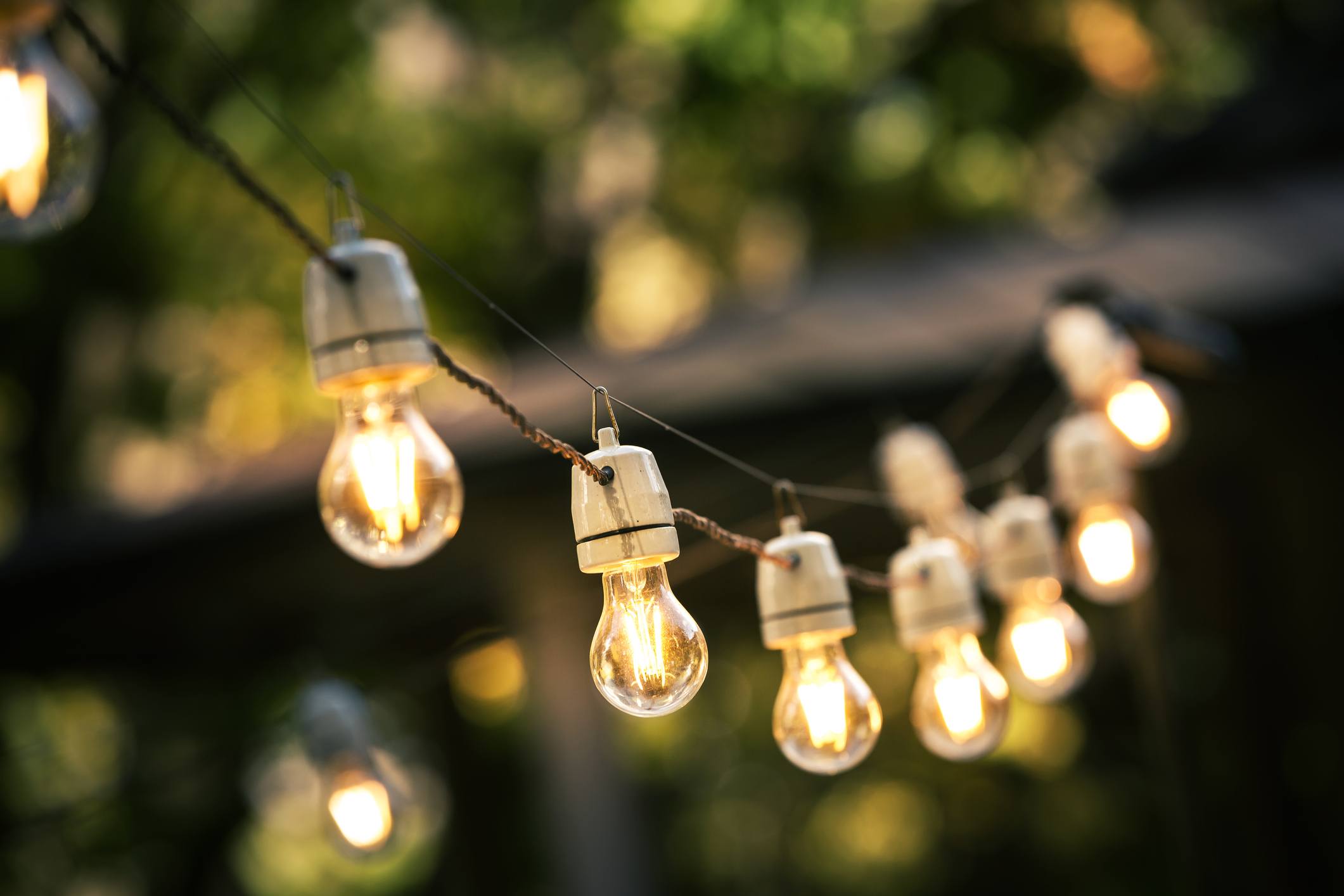 Take your cocktail party from day to night courtesy of lovely outdoor globe lights.
Transition your garden party from day to night courtesy of these lovely outdoor globe lights. When darkness descends, they'll lend a spirit of warmth and conviviality to your gathering—just hope that the weather cooperates.
7. Terrace Bar Cart
Nothing makes an entrance quite like a laden bar trolley, and this antique brass number from West Elm will certainly make things festive. With a mobile cocktail-making setup, you're free to trawl the room—and leave your guests pleased as punch.
8. Gotham Juicer 
Squeezing fresh citrus juices can be one of the most laborious parts of making large-batch cocktails. Save your arms the strain, and invest in this striking aluminium juicer, courtesy of Cocktail Kingdom.
9. Silicon Ice Cube Tray
If you're preparing cocktails for a large group, you'll need ice—and lots of it. Make sure you're well prepared with a few of these silicone ice cube trays, which turn out large, slow-to-dilute ice blocks.
10. Custom Drinks Tags
Help your guests keep track of their glassware—and minimise duplicates and excess washing-up—with innovative custom drinks tags. Here are some ideas to inspire your creativity.
Feature images © olga_sweet/iStock; qunamax/iStock; Peter Cernoch/iStock; ronstik/iStock