We've partnered with fellow B Corp, Tony's Chocolonely to craft the ultimate winter treat; a Zesty Orange Hot Chocolate. Read on to find our perfect recipe, plus 25 chances to WIN the ultimate zesty prize.
Christmas just got zesty with Sipsmith – this year, we are smithing the season with an irresistible Zesty Orange Hot Chocolate. Crafted with the finest chocolate from Tony's Chocolonely and topped with 50ml of our deliciously citrusy Zesty Orange Gin for a taste of Christmas in a glass. All that's left is to smith your sip with your favourite toppings – ours are thick whipped cream and fresh orange zest.
THE RECIPE
Sipped outdoors at your carol concert, enjoyed in a flask on a winter's walk, or at home by a roaring fire, this is the ultimate treat. For each Zesty Orange Hot Chocolate, you'll need: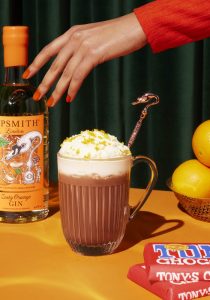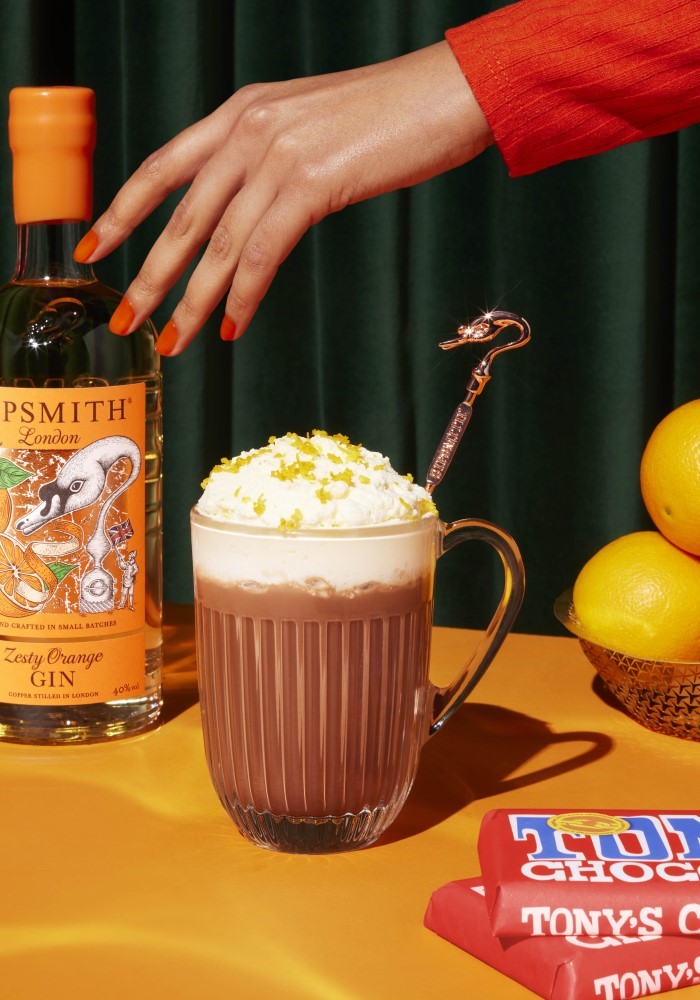 Put a pan on the hob on a low heat, add the milk and the chocolate, then stir until it is piping hot and the chocolate has melted into the milk. Take off the heat and pour into a heatproof glass or mug, then add the gin and stir to combine. Garnish with a generous topping of whipped cream and a grate of orange zest. Smith your sip with additional garnishes, or mix up your chocolate – Tony's salted caramel and gingerbread are delicious, too!
ENTER OUR COMPETITION: NOW CLOSED
Smith your sip this Christmas with Sipsmith and fellow B Corp Tony's Chocolonely with 25 chances to win* everything you need to craft your own Zesty Orange Hot Chocolate at home, including a 70cl bottle of Zesty Orange Gin, a big bar of Tony's Chocolonely, and of course a copper swan stirrer.
*T&Cs apply here.
Be sure to share your ginny hot chocolate creations with us on social media @sipsmith, or discover more festive ginspiration here.