We're excited to introduce our second gin in our Sipping Series: Limited Edition Strawberry Smash Gin, crafted to celebrate our first year as the Official Gin Partner of The Championships, Wimbledon.
How better to capture the essence of Wimbledon sipping than by using strawberries from the 2020 Championships that never was, and pairing it with our award-winning London Dry Gin for a winning summer sip. Quite Right.
INTRODUCING STRAWBERRY SMASH GIN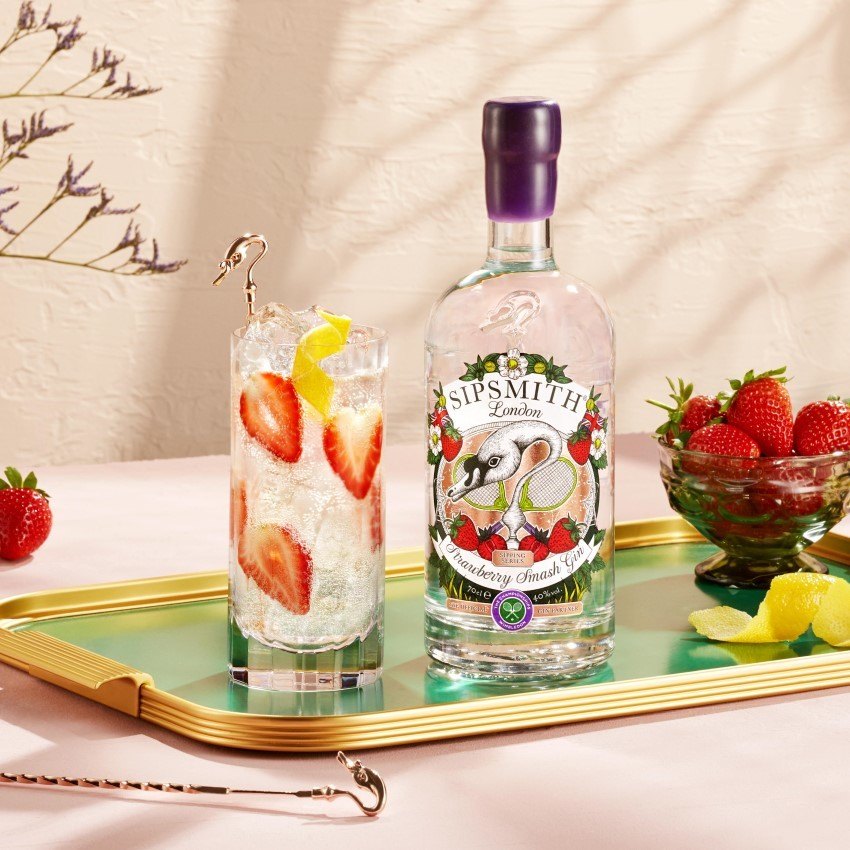 Following the cancellation of The Championships last year, the opportunity arose to craft a batch of Wimbledon strawberries into new summer memories in 2021, bottled. To distil this sensational gin, we squeezed the real strawberry flavour from the ruby-red berries grown by Hugh Lowe Farms, the exclusive grower for Wimbledon. Our team of talented distillers then added English mint, amongst a host of carefully selected botanicals, to perfect the recipe, before it was tasted by our Sipping Society Members, alike all new gins that make it into our range. Following their glowing reviews, it is now the second instalment in the Sipsmith Sipping Series, available for a limited time only.
STRAWBERRY SMASH G&T: A WINNING SERVE
We can't deny that the G&T is our go-to tipple, and we've given it a sensationally summery twist with a double measure of our Strawberry Smash Gin, garnished with freshly sliced strawberries for the ultimate al fresco tipple. To craft your own, you'll need: 
150ml premium chilled tonic water
Freshly sliced strawberries, to garnish
Simply add the gin to an ice-filled highball and top with chilled tonic water. Lift with a drinks stirrer to combine before adding freshly sliced strawberries for a winning garnish.
Sensationally versatile, our Strawberry Smash Gin is also delicious in a refreshing spritz, a classic collins and a creamy club. You can discover our favourite recipes here.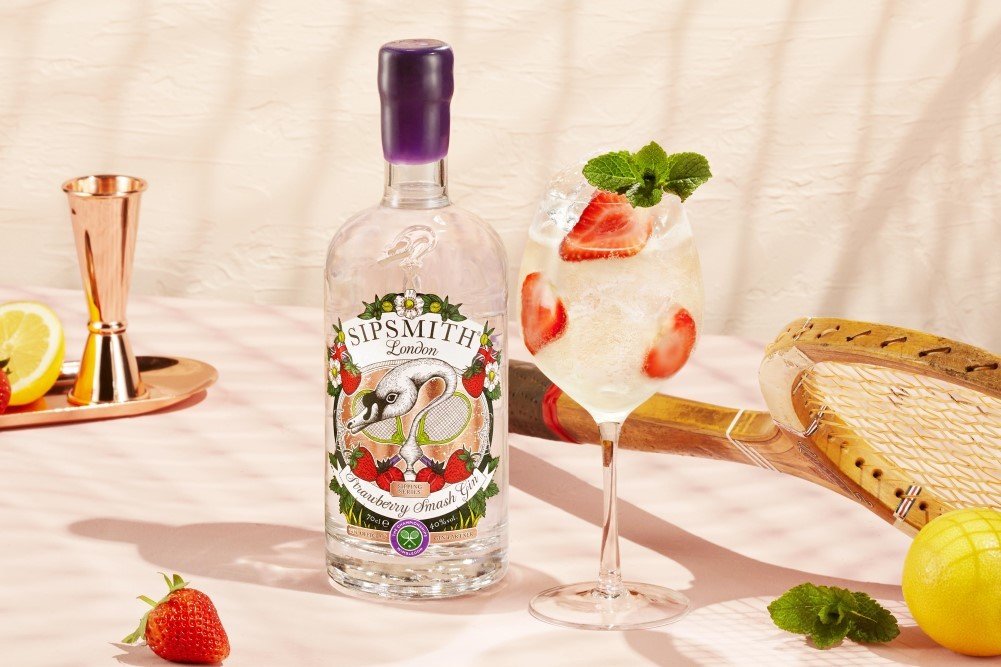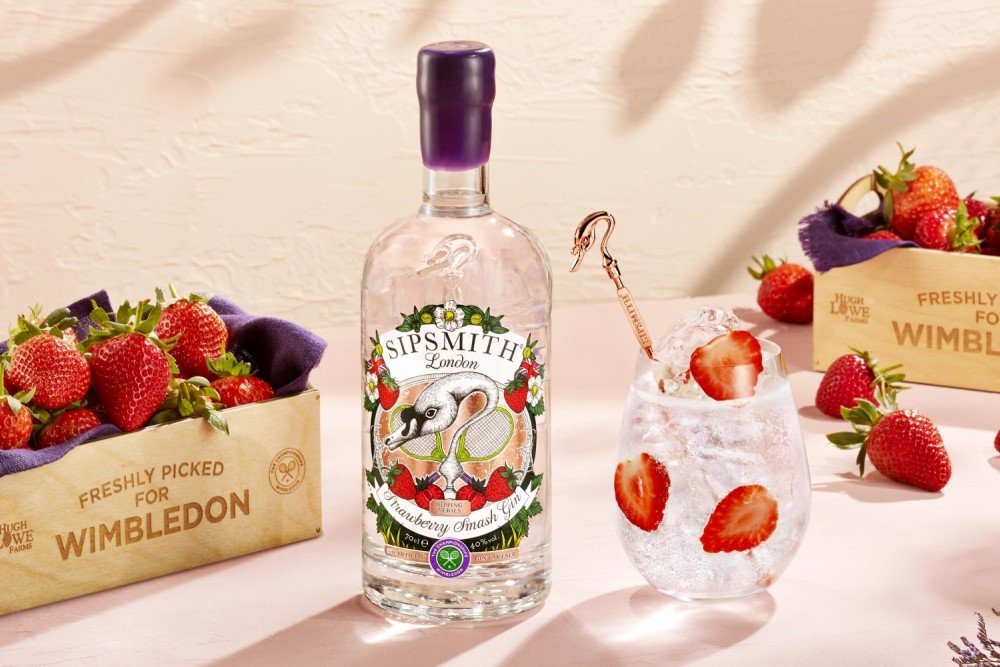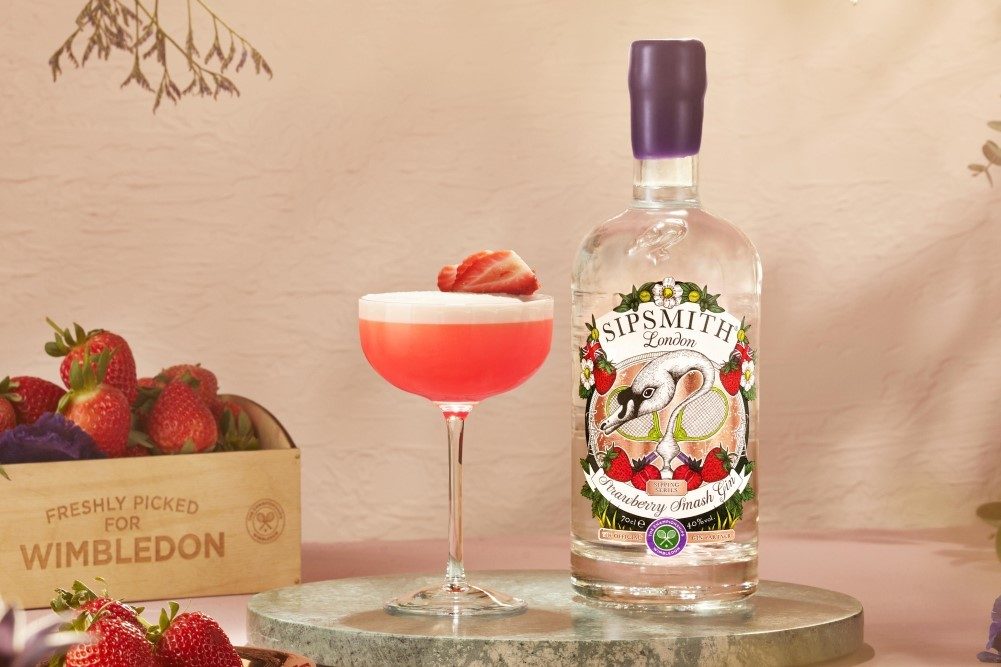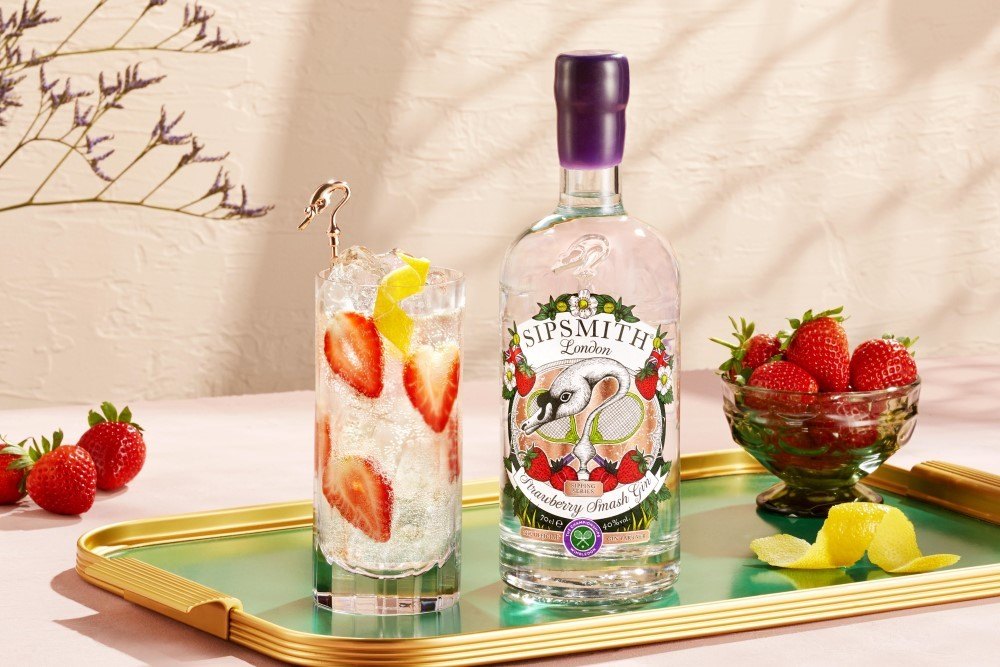 DISCOVER MORE GINNOVATIONS
Our Sipping Society members will recognise this tipple from their February gin delivery – they are always amongst the first to taste our new ginnovations (and lots of exclusive gins). If the idea of exclusive access to extraordinary sips tantalises your taste buds, you might be interested in our gin membership, the Sipping Society. As a member, you'll join hundreds of like-minded experimental gin lovers, receiving two exclusive ginnovations delivered to your door every other month, to be sampled, shaken and stirred in the comfort of your own home.
Our Limited Edition Strawberry Smash Gin is available to buy online from our Gin Shop, or from Tesco in-store and online.