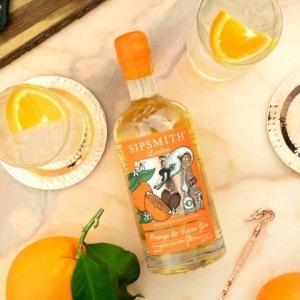 Need inspiration for your next garden party, picnic, or other seasonal celebration? These seven spring cocktails are ginthusiast-approved.
If you ask us, the arrival of warm weather and long nights always feels like a smashing excuse for a party. Whichever bottles you have stocked on your bar trolley—from classic London Dry Gin and decadent Sloe Gin to zesty Lemon Drizzle Gin or our brand-new Orange & Cacao Gin—these spring gin cocktails put our range to great use.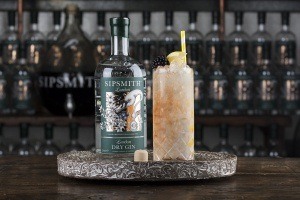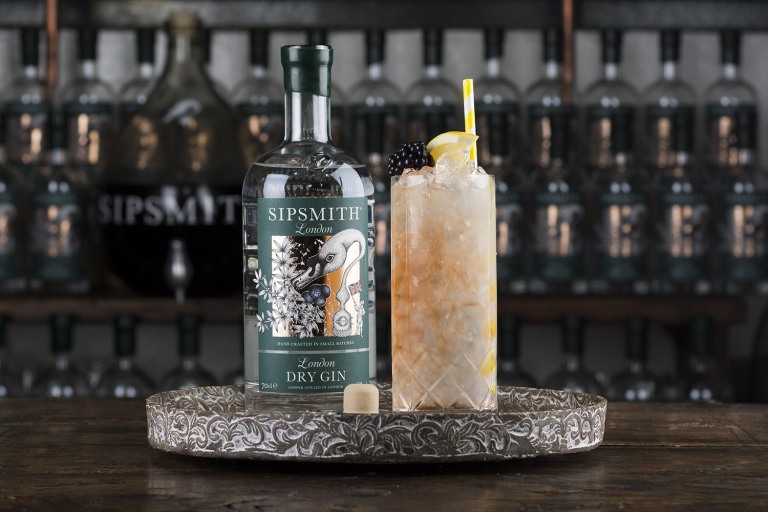 Since bartender Dick Bradsell dreamed it up several decades ago, the Bramble has become a British classic (and one that's ideally enjoyed in the sunshine). Now's the perfect time to stir up this spring gin cocktail.
10ml sugar syrup
20ml freshly squeezed lemon juice
20ml Sipsmith Sloe Gin
Blackberry, to garnish
Add the first three ingredients to a rocks glass filled with ice cubes, and stir to combine. Top up with crushed ice, and float the sloe gin on top. Garnish with a blackberry.
Lemon Drizzle Gin adds a zesty twist to a classic mojito.
Fragrant and zesty, Lemon Drizzle Gin already feels celebratory on its own. But use it as the base of a springy Mojito and you're in for a real treat.
50ml Sipsmith Lemon Drizzle Gin
15ml freshly squeezed lemon juice
15ml freshly squeezed lime juice
20ml sugar syrup
8-10 mint leaves (plus more to garnish)
Soda water
Raspberry, to garnish
Lemon twist, to garnish
Add the first five ingredients to a highball glass, and churn with crushed ice. Top up with more crushed ice and soda. Garnish with mint, a raspberry and a lemon twist.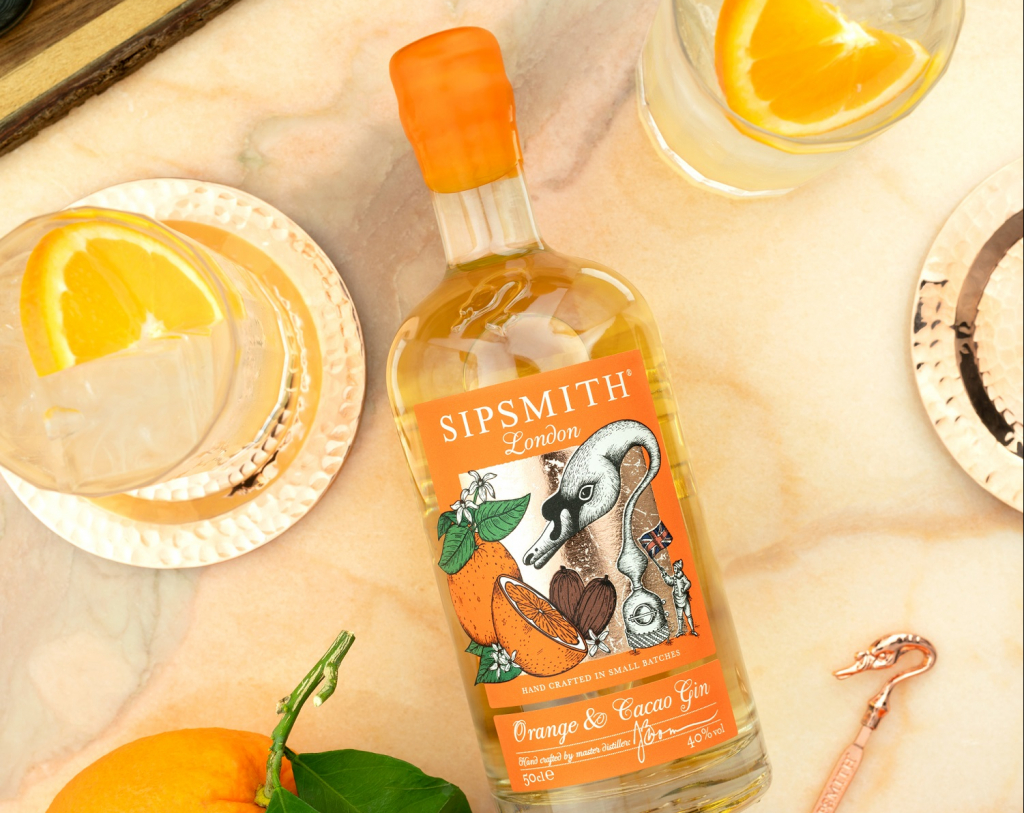 This wonderfully celebratory spring gin cocktail puts our brand-new Orange & Cacao Gin to good use. Add orange juice and an orange wedge for a vibrant dose of citrus.
50ml Sipsmith Orange & Cacao Gin
20ml freshly squeezed orange juice
Soda water
Orange twist or wedge, to garnish
Fill a thin-rimmed highball glass up to the top with ice cubes, and add the first two ingredients. Top up with soda water and garnish with an orange twist or wedge.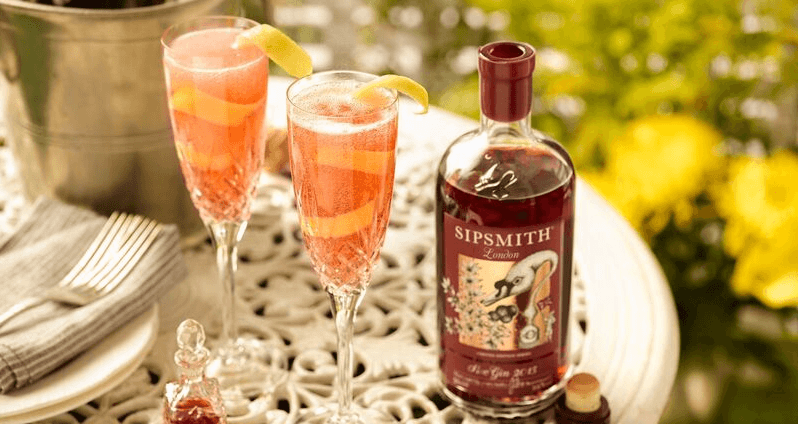 Sloe gin is appropriate at any time of year, as this simple, springtime cocktail shows: all you need is Champagne (or Prosecco) to make it garden party-ready.
15ml Sipsmith Sloe Gin
100ml Champagne or Prosecco
Add the sloe gin to a chilled flute, and top up with Champagne or Prosecco.
Sometimes the simplest cocktails are the most satisfying—and this two-ingredient serve couldn't be more thirst-quenching, refreshing, or spring-ready.
50ml Sipsmith London Cup
Lemonade
Your favourite fruits, to garnish
Add the London Cup to a large, ice-filled wine glass. Top up with lemonade and garnish with your preferred fruits—we enjoy strawberries, orange and lemon slices, plus cucumber and mint.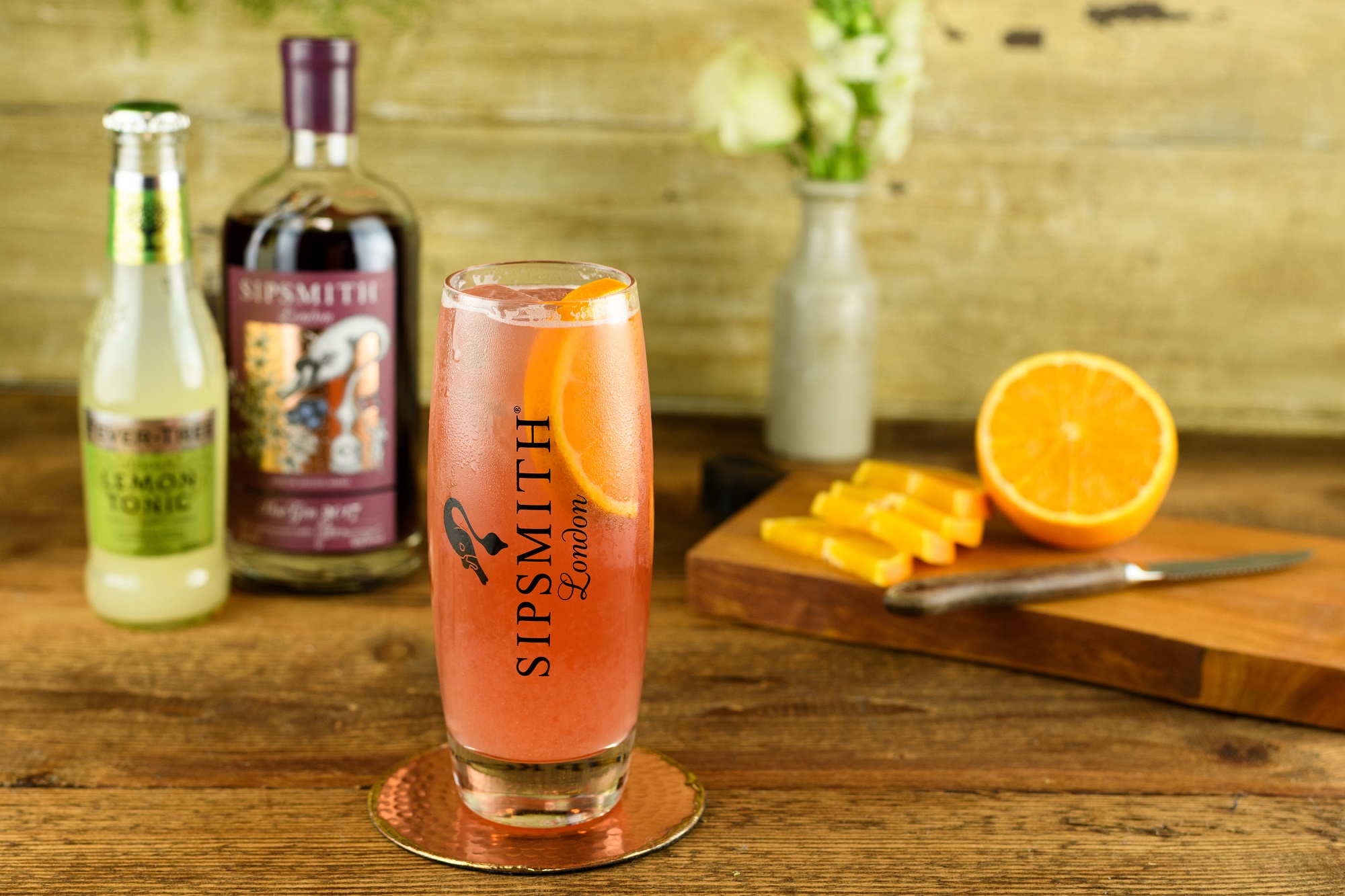 The two-ingredient Pink Sip is one of the simplest spring gin cocktails you can make.
When it's a twist on the classic G&T that you fancy, reach for that bottle of sloe gin. Ripe with berry flavours but still delightfully enlivening, this cocktail takes mere moments to make.
50ml Sipsmith Sloe Gin
150ml high-quality lemon tonic (like Fever-Tree)
Lemon slice, to garnish
Fill a highball glass with ice and add the Sloe Gin. Top up with lemon tonic and garnish with a lemon slice.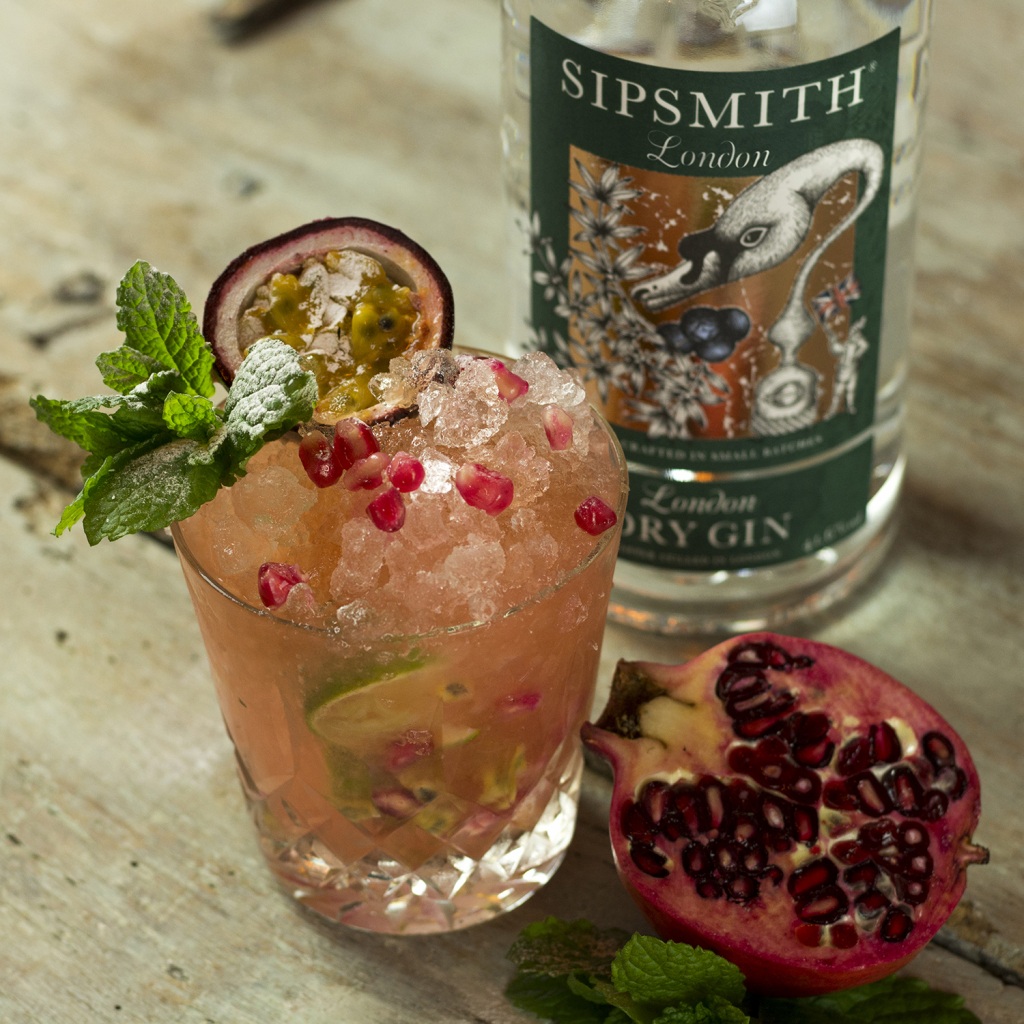 No, you don't need to source a bottle of Cachaça to make an exemplary Caipirinha. Instead, we love the complexity that gin adds to this tropical, warm weather-ready serve.
Whole passion fruit
Half a lime (4 wedges)
Quarter of a pomegranate
20ml Cointreau
15ml sugar syrup
Cut the passion fruit in half and scoop the contents out into a rocks glass. Add the seeds from a quarter pomegranate and the 4 lime wedges and muddle together. Top with the gin, Cointreau and sugar syrup, and add crushed ice up to the rim. Churn until the ingredients are mixed together throughout the glass.