What better way to celebrate B Corp month than with the launch of our Seasonal Sipping series; our collaboration with Riverford; growers of organic, slow-grown veg.
Read on to find our Spring Sip cocktail, made with in-season carrots and a delicious salad accompaniment, with an extraordinary ginny dressing crafted with our zesty Lemon Drizzle Gin. Be sure to tag @sipsmith and @riverford in your at-home seasonal creations. Plus, enter for the chance to WIN* a bottle of Sipsmith Lemon Drizzle Gin, a large Riverford veg box and fruit bag.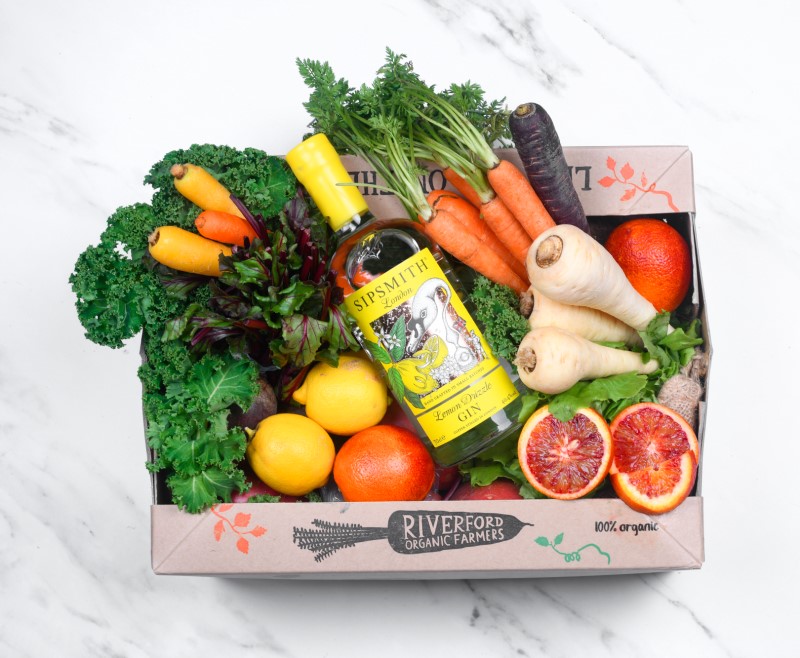 SPRING SIP RECIPE
The ultimate sip to enjoy this spring, crafted with:
45ml Sipsmith Lemon Drizzle Gin
30ml homemade carrot cordial (see recipe below)
30ml blanc vermouth
teaspoon of honey syrup (made with equal parts honey and hot water, stirred to combine)
15ml fresh lemon juice
carrot peel twist (to garnish)
Simply add all the ingredients into a shaker filled with ice, shake until combined and strain into a chilled coupe glass. Garnish with a carrot peel twist and voilà!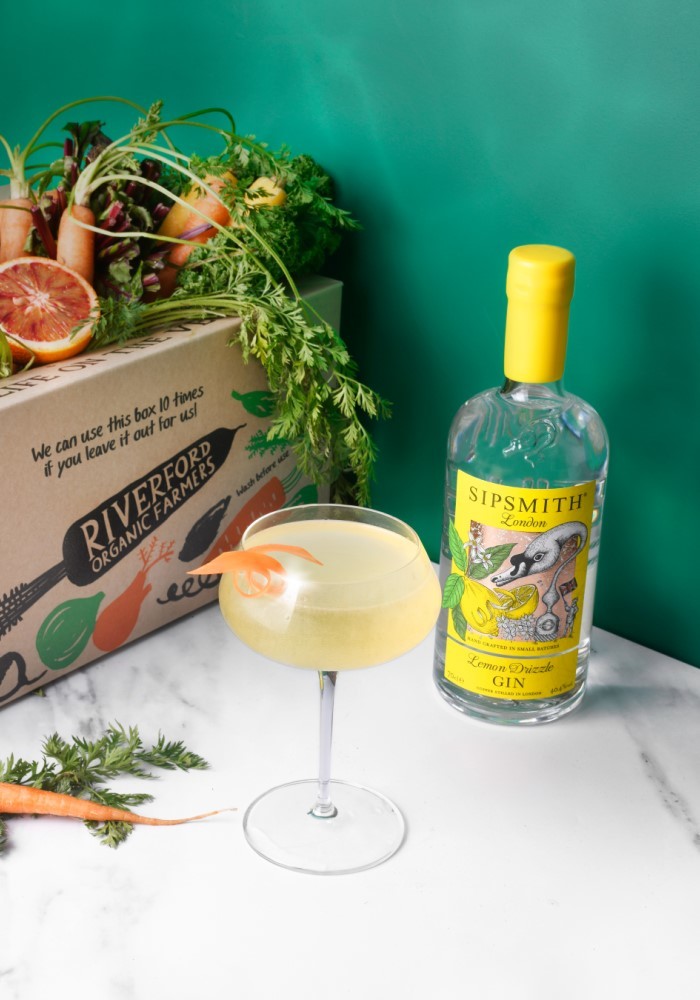 CARROT CORDIAL RECIPE
Make the most of the natural sweetness in this seasonal star, the humble carrot. Craft this simple carrot cordial to make our spring sip at home. You'll need:
250g washed carrots (including the peel), cut into discs
250g caster sugar
250ml water
pinch of salt
RECIPE
Pour the carrots, sugar and water into a saucepan and put on a low heat. Stir until the sugar has dissolved, then cook on a low heat for 30 minutes. Turn off the heat and allow the mixture to cool to room temperature. Strain out the solids (enjoy these as a snack or use in a recipe), then add a pinch of salt and stir to combine. Your cordial is now ready to use; you can store it in a sterilised container in the fridge for up to 2 weeks.
GINNY SALAD RECIPE
Never tried gin in your salad dressing before? Prepare to have your mind changed. Utilising our citrusy Lemon Drizzle Gin in this salad dressing helps to add a hit of junipery freshness; the perfect accompaniment to your mid-week tipple. Find our recipe below, making use of perfectly in-season Batavia lettuce, blood oranges and cherry tomatoes. Adjust the recipe quantities dependent on how many people you're feeding, and what vegetables are in your box this week: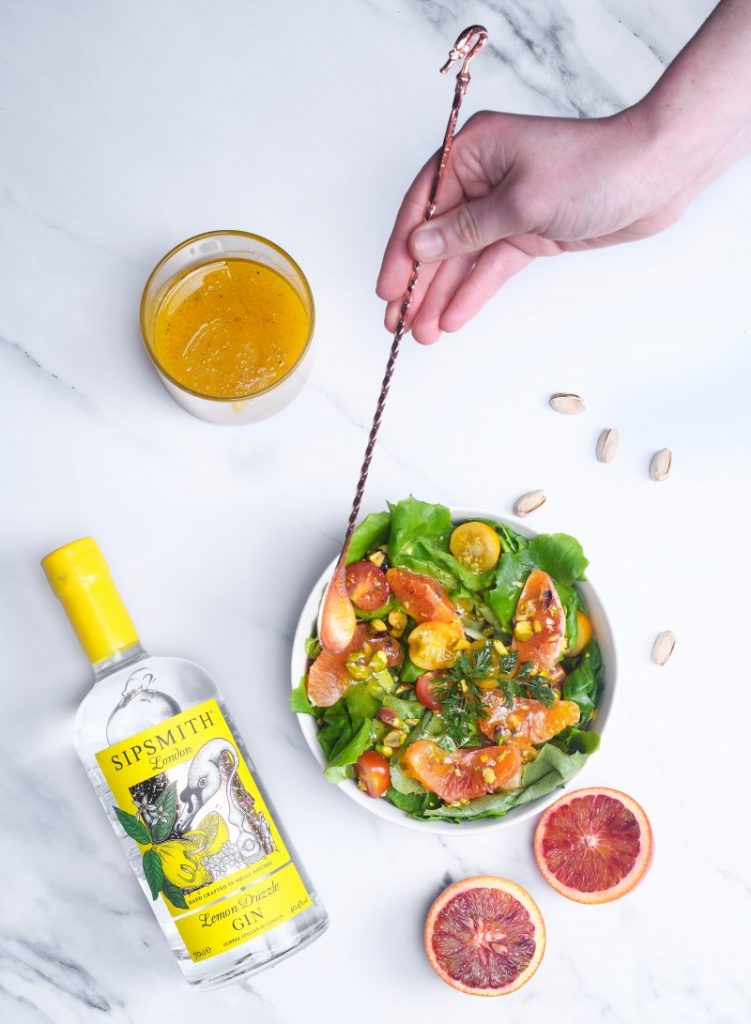 SALAD INGREDIENTS
one Batavia lettuce, washed
two blood oranges
ten cherry tomatoes, washed
medium fennel bulb
handful of toasted pistachios
GINNY DRESSING INGREDIENTS
8 tablespoons cup extra virgin olive oil
1.5 tablespoons Sipsmith Lemon Drizzle Gin
2 tablespoons white wine/apple cider vinegar
1 teaspoon smooth Dijon mustard
Salt and pepper, to taste
To assemble the salad, pinch the lettuce leaves off and add to a bowl. Segment the blood oranges and set aside. Halve the cherry tomatoes and add to the bowl. Then thinly slice the fennel and add to bowl and mix everything together. Now, add all of the dressing ingredients into a sealable jar and shake to combine. Drizzle over the salad before topping with the blood orange segments and pistachios. Enjoy alongside your Spring Sip.
ENTER FOR THE CHANCE TO WIN*
Each month, we'll draw a winner of a bottle of Sipsmith Lemon Drizzle Gin, large Riverford veg box and fruit bag to craft a sensationally seasonal serve at home. Winners drawn on 1st April, 2nd May, 1st June 2022.
*T&Cs apply, UK only.