Reunions with friends and family over an al fresco feast never felt so good, especially when your picnic hamper includes a few expertly crafted gin sips.
Whilst we know we aren't the first to say it wasn't the summer we were anticipating, the Sipsmith Swans are determined to make the most of every drop of summer sun. So, with the bank holiday waiting and green spaces across the country welcoming people who are ready for some gourmet grazing, here's everything you need to pack for the perfect picnic.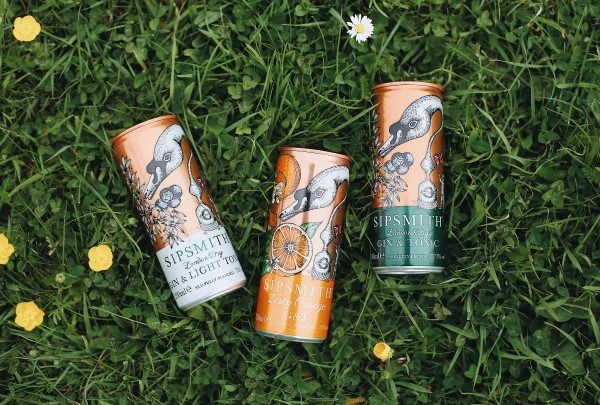 A BAR-QUALITY GIN & TONIC
A self-catered picnic certainly doesn't have to mean compromising on a quality gin and tonic. Don't weigh down your basket with bottles; instead pack our Sipsmith Ready to Drink Gin & Tonic cans. Each eye-catching copper and green can combines Sipsmith London Dry Gin and the finest tonic water to create a beautifully balanced and skilfully blended sip – it's like having your own personal bartender on hand. Our classic ready-to-sip cans are accompanied by a Sipsmith Ready to Drink Gin & Tonic Light version, which contains 30% less calories. All the more reason to enjoy those deliciously indulgent sausage rolls, we think.
FOR THE ZESTY SIPPERS
Fans of our Zesty Orange Gin simply can't picnic without our ready-to-sip Zesty G&Ts; a fantastically fruity twist on our classic London Dry Gin. Find them on our online Gin Shop here.
MAKING LIFE SIMPLE
Packing up a picnic should never be a reason to panic. If the chances of you appearing on Masterchef aren't likely to materialise any time soon, remember that shop-bought sandwiches and restaurant takeaways have come to the rescue of many a flustered home cook in the past. And, in the spirit of keeping things simple, don't worry if your cocktail-making kit is missing a few items. Whatever delicious creation you are planning on shaking, stirring and serving during your alfresco adventure, a few kitchen essentials can easily be used as barware, if needed.