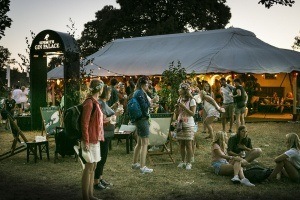 As festival season approaches, we're thrilled to announce all the events where we'll be serving up G&Ts this summer. Read on to learn more about our 2019 gin festival appearances, all across the country.
It isn't summer without a festival or two in the diary—and it isn't a festival without a gin and tonic or other ginny tipple in hand. Happily, we'll be serving up cocktails made with our uncompromisingly handcrafted gin, masterclasses, gin flights, and other temptations at a number of this year's highlight festivals. From Tom Kerridge's Pub in the Park series to banner events like Wilderness and the Big Feastival, here's where you can find us (and sip with us) all summer long.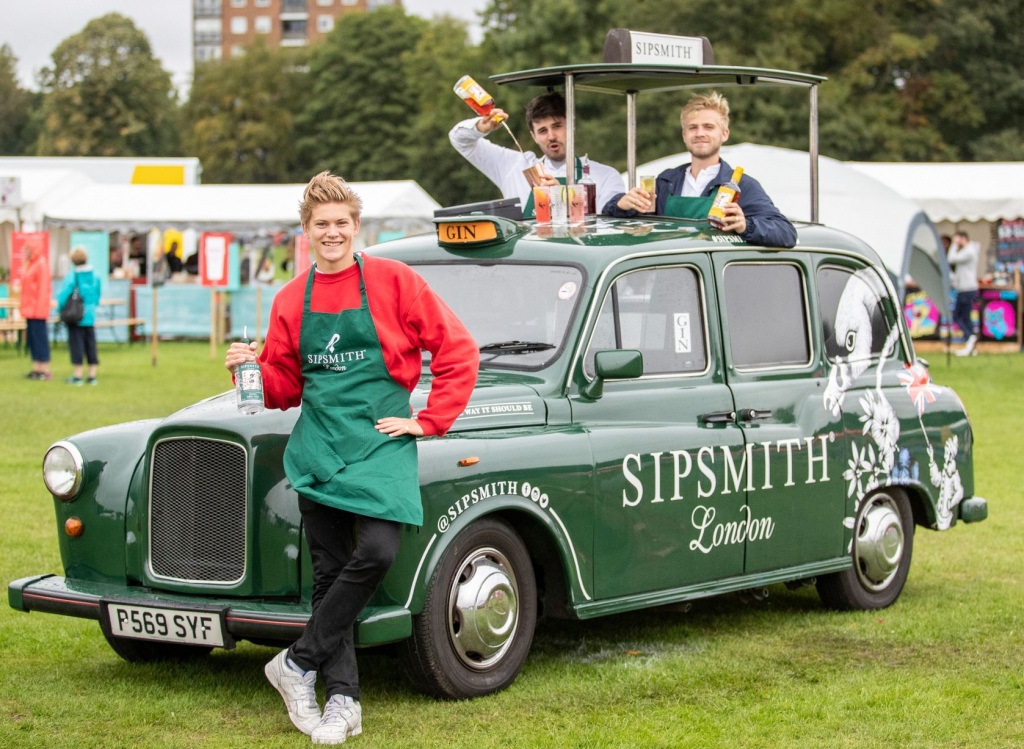 Helmed by celebrity chef Tom Kerridge, the Pub in the Park festival series features a tempting blend of live music, delicious nibbles, Michelin-starred chefs, pretty greenery—and gin. We're delighted to make an appearance, and this year we'll be attending all eight editions of Pub in the Park. In between cooking demos and masterclasses, look out for our Gin Cab: we'll be serving up summer gin cocktails you can enjoy in the sun.
Dates: 17–19 May at Higginson Park, Marlow; 31 May–2 June at Roundhay Park, Leeds; 7–9 June at the Lambing Shed, Knutsford; 21–23 June at Royal Victoria Park, Bath; 5–7 July at St. Nicholas Park, Warwick; 12–14 July at Dunorlan Park, Tunbridge Wells; 6–8 September at Chiswick House and Gardens, Chiswick; and 13–15 September at Verulamium Park, St. Albans.
Purchase tickets here.
Venture to West London's Green Days Fête for a funfair atmosphere, craft stalls, and ginny tipples.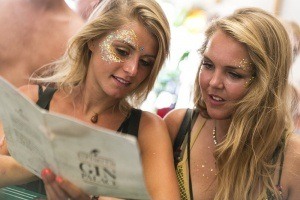 Hosted under the banner of the Bedford Park Festival, the Green Days Fête and Craft Fair is an annual West London highlight. Happily, the village fair is just a hop, skip, and a jump from our Chiswick HQ, and we're coming prepared with plenty of our craft gin to go around. Sip in style as you enjoy the live music, browse the craft stalls, take part in the funfair, and more.
Dates: 8–9 June, Bedford Park
Free entry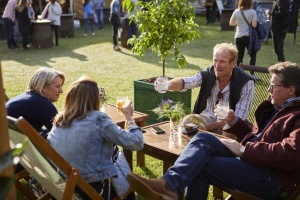 For the Big Smoke's food lovers and gourmets, Taste of London is a decadent annual highlight, and the chance to try a wide range of tempting treats, meet talented chefs, and celebrate the start of summer. This year, we're bringing not one, but two of our coveted gin cabs to the festival grounds. Keep an eye out: we'll be stirring up a range of summer gin cocktails that should pair smashingly with the delectable dishes on offer.
Dates: 19–23 June, Regent's Park, London
Purchase tickets here.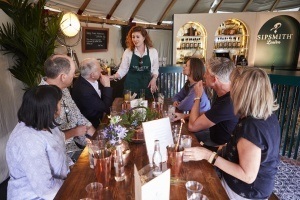 It isn't summer in London without the timeless Henley Royal Regatta. A rarefied seasonal tradition since its beginnings in 1839, the regatta offers the chance to enjoy the thrill of competition while also relaxing along the banks of the Thames, soaking up the sun, and wearing your summer finest. We're making our debut at Henley this year, and our pop-up Gin Palace will be the place to go for delicious cocktails, masterclasses, flights, and other gin experiences.
Dates: 3–7 July, Henley
Purchase tickets here.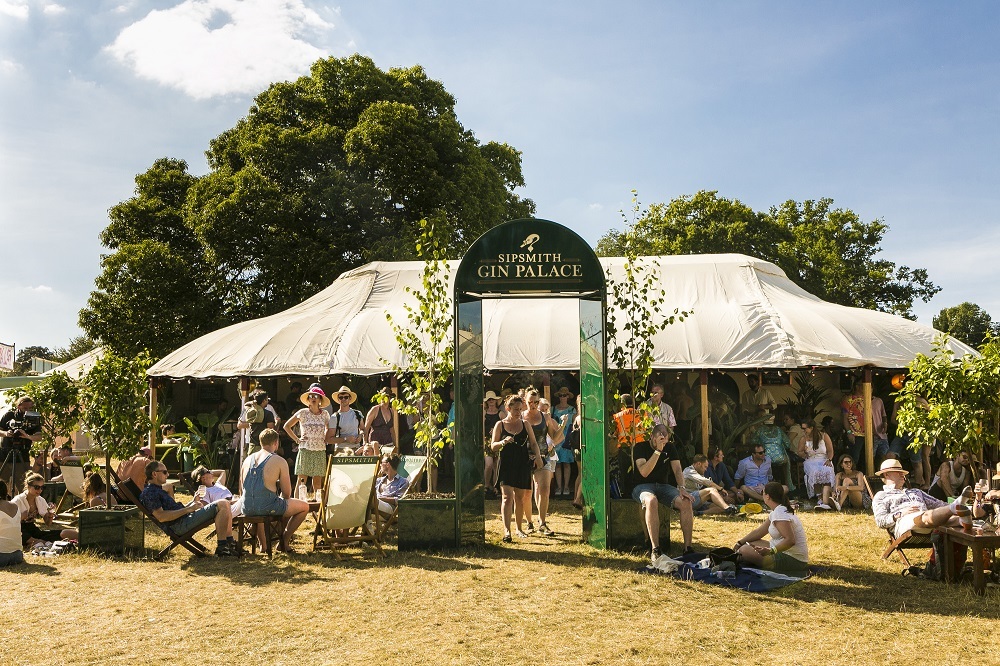 One highlight of this year's Wilderness? Our inimitable Gin Palace.
Wilderness goes well beyond a traditional music festival (though this year's line-up, which includes the likes of Robyn, Bombay Bicycle Club, and Groove Armada, is sure to impress). In addition to its performances, the event comprises lakeside spas and yoga classes, talks and debates, theatrical performances and workshops, plus truly tempting bites and drinks. When it's a perfectly made G&T that you need, find our pop-up Gin Palace: inspired by the gin palaces of the 1800s, it will also host masterclasses and jazz parties throughout the weekend.
Dates: 1–4 August, Cornbury Park, Oxfordshire
Purchase tickets here.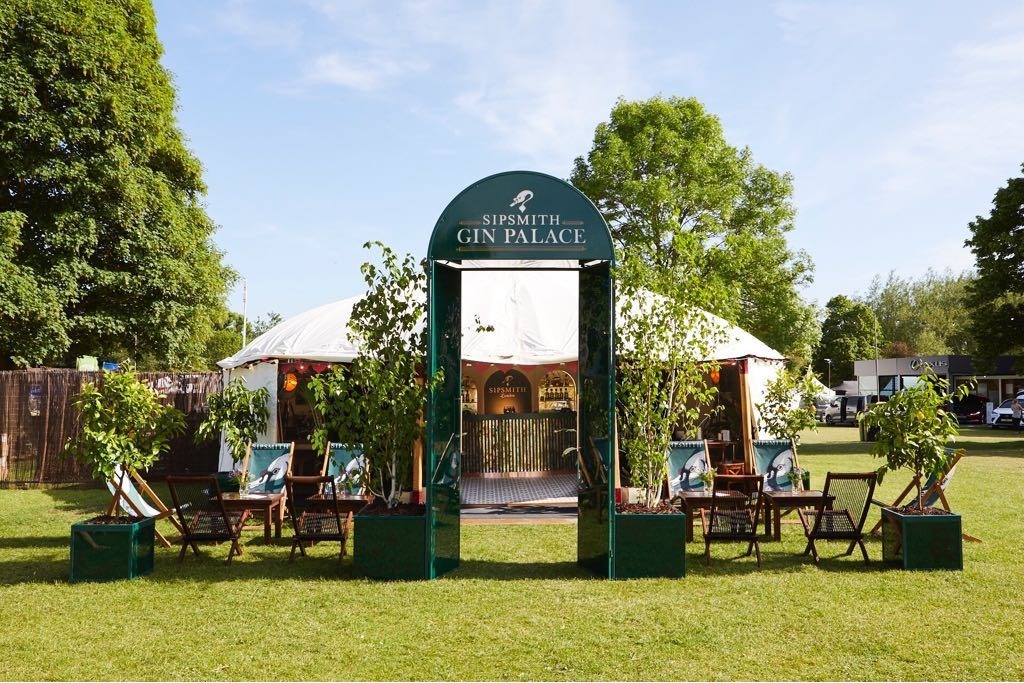 Wind down your summer gin festival diary on an indulgent note with the thrilling Big Feastival: an all-ages event with live music, carnival games, campfires, and plenty of delicious nibbles across its food and drink market, street food lineup, pop-up restaurants, and more. Our beloved Gin Palace will also be making an appearance: swing by for exceptional cocktails, and stay for the masterclasses and festive ambiance.
Dates: 23–25 August, Alex James' Farm, the Cotswolds
Purchase tickets here.
Feeling inspired by our upcoming activities? Explore our summer sips to get you in the festive mood.