The Sipsmith Sipping Society is a unique gin membership that gives you the opportunity to taste the very best of our distillery's handcrafted gin creations. Every other month, we bottle our favourites and send them out to our Sipping Society members. Read on to learn more about our gin subscription service, and the extraordinary gins you'll find inside each shipment.
Since its beginnings in 2016, the Sipsmith Sipping Society has given our talented distillers the opportunity to flex their creative muscles and experiment with new ingredients, flavours, and techniques. Over the last three years, they've handcrafted dozens of innovative twists on traditional gin recipes, some of which—like our fan-favourite Lemon Drizzle Gin, and delightful Orange & Cacao Gin—were so popular that they've since, with the addition of a few recipe tweaks, earned a permanent place in our line of gins.
Our distillers' hard work is your reward. Every two months, our members can expect to receive two 20cl bottles of our exceptional, special-edition gins, accompanied by a letter from our founders, tasting notes, and gin cocktail recipes to inspire your at-home bartending. Discover three of our exemplary former Sipping Society distillations below (and sign up to the Sipping Society here).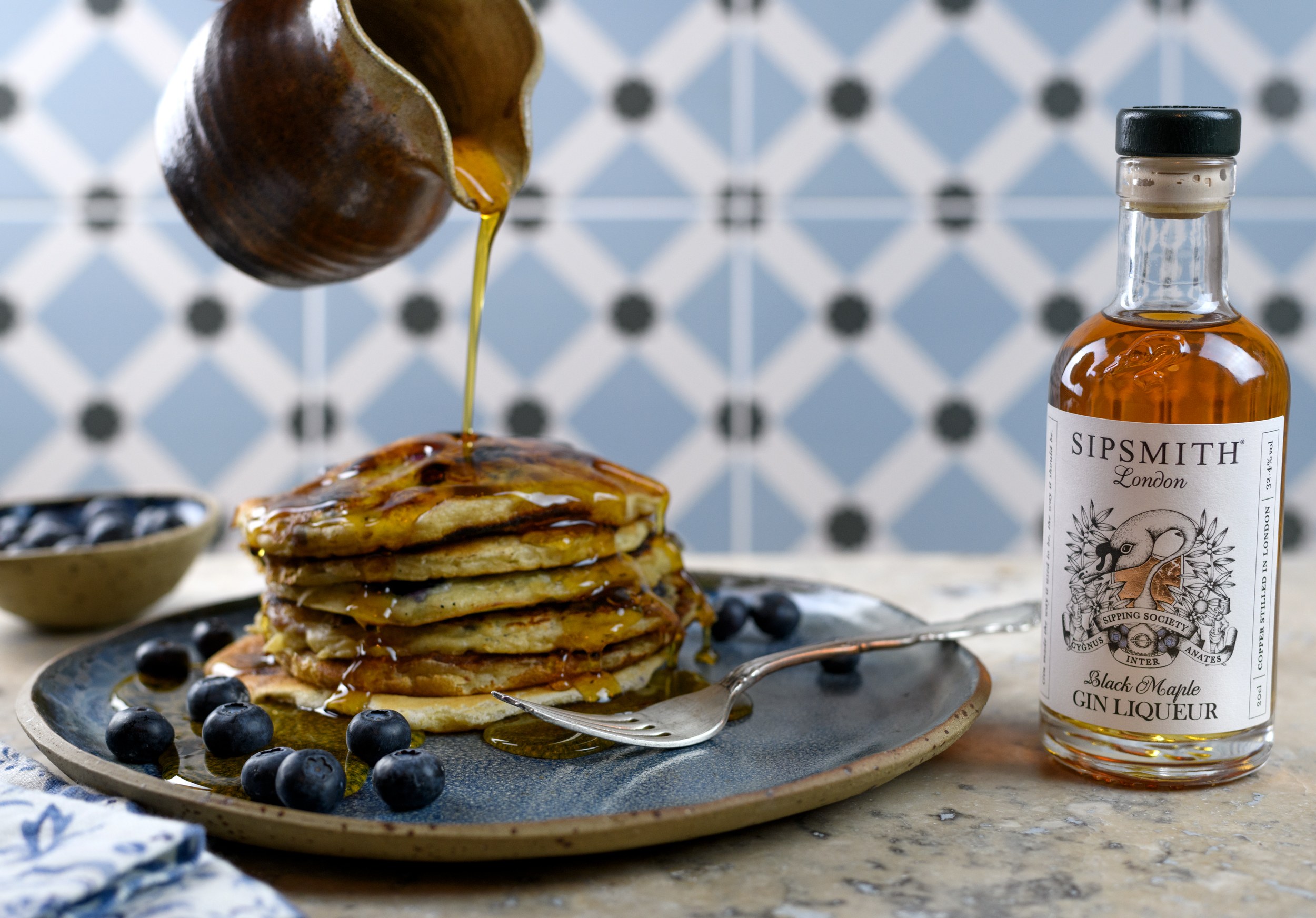 Our Distillery's most extraordinary gins, direct to your door.
Initially released in time for Shrove Tuesday, our Black Maple Gin Liqueur is a lightly sweet and utterly decadent gin liqueur. Like our classic London Dry Gin, maple syrup takes painstaking care, time and attention to perfect, so our distillers knew they'd be a perfect match. For this exceptional spirit, we smoked and infused our gin with maple, resulting in a spirit with a golden hue and rich, butterscotch complexity. We love the way it works in our Blueberry Pancake Fizz, below, a pink gin drink with real pep.
50ml Sipsmith Black Maple Gin Liqueur 
1 egg white
50ml freshly squeezed lemon juice
Handful of blueberries (around 15), plus additional to garnish
Add the first four ingredients to a cocktail shaker and dry shake without ice. In a separate glass, lightly muddle the blueberries. Add the blueberries, and a good deal of ice, to the shaker, and shake again. Strain into a chilled coupe glass, and garnish with two blueberries on a cocktail stick.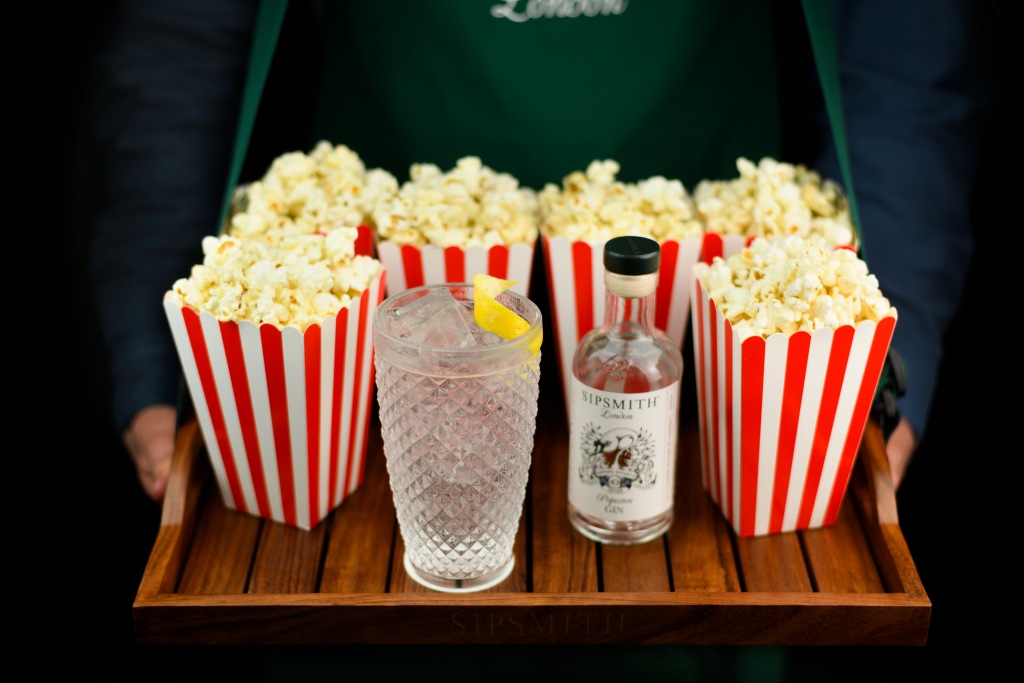 Our endlessly creative distillers take inspiration from all manner of flavours, ingredients, and seasonal events when devising our gin membership distillations. Our Popcorn Gin—first inspired by the Cannes Film Festival—was a boundary-pushing highlight of our seasonal gin subscription service. To make this fun and fabulous gin, we distilled it with three different varieties of corn (kernels, flakes, and popcorn) and then tried a new-to-us technique: fat-washing, whereby the gin is infused with flavoured butter or oil and then frozen, so that the fat is extracted and only the flavour remains. Salted butter, alongside vanilla and liquorice, gave our Popcorn Gin its coveted salty-sweet appeal.
50ml Sipsmith Popcorn Gin
20ml freshly squeezed lemon juice
15ml butterscotch syrup
Soda water
Lemon twist, to garnish
Add the first three ingredients to an ice-filled highball glass, and top up with soda. Stir briefly to combine and garnish with a lemon twist.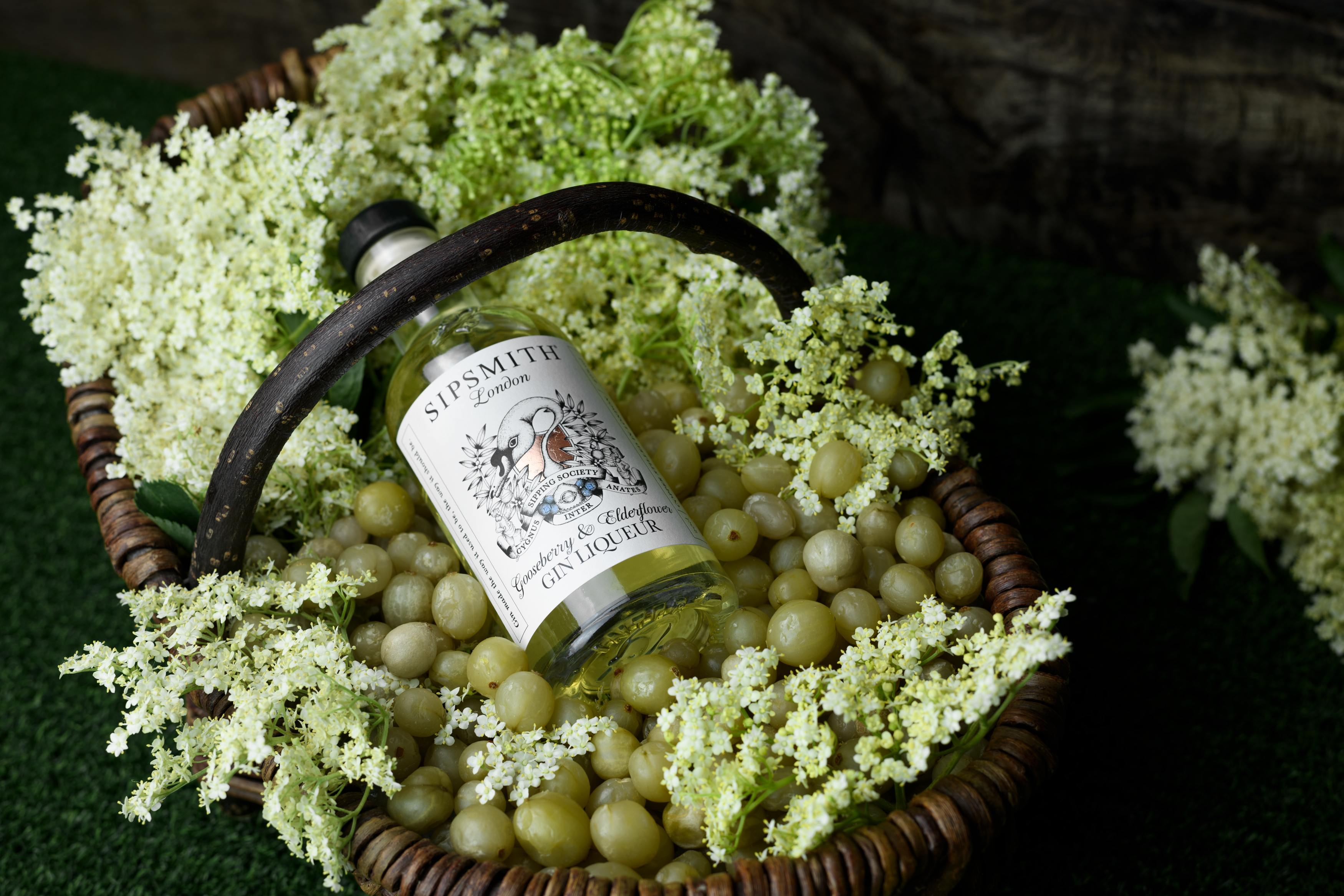 A unique gin membership that gives you the opportunity to taste the very best of our Distillery's hand crafted gin creations.
We like to think our Gooseberry & Elderflower Gin Liqueur captured the taste of British summertime in a bottle. To make it, we treated our wonderfully tart gooseberries like we do our autumnal sloes: we froze them and let them macerate in our gin for seven days, after which we added a beautifully floral elderflower gomme syrup. The result is as good in a classic gin and tonic as it is a more ornate cocktail (like the below English Garden Zephyr). 
English Garden Zephyr
Handful mint leaves
1-inch piece cucumber
30ml Sipsmith Gooseberry and Elderflower Gin Liqueur
25ml freshly squeezed lemon juice
50ml cloudy apple juice
Cucumber spear, mint sprig, and strawberry, to garnish
Muddle a handful of mint leaves and 1 inch of cucumber in shaker. Add London Dry Gin, Gooseberry and Elderflower Gin Liqueur, lemon juice and apple juice. Shake vigorously with ice, and fine strain into a highball glass over ice. Garnish with a cucumber spear, mint sprig and slice of strawberry.
Sign up for our Sipping Society, and you can look forward to receiving regular shipments of inventive, one-of-a-kind gins sent right to your door. Subscribe here.