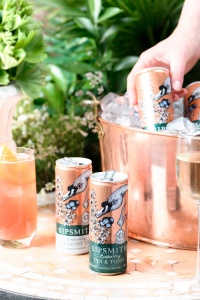 It's never been easier to take Sipsmith—and our sensationally sippable tipples—with you on the go. Here's everything you need to know about our brand-new, Ready-to-Drink Gin & Tonics.
The return of warm weather also means the return of festivals and barbecues, picnics and pub gardens, holidays and adventure. Whether you're soaking up the sun in one of London's secret gardens, taking a train with friends, or toasting to a weekend away at Wilderness or Glastonbury, there's nothing like a delicious and refreshing G&T to accompany the festivities. Now, it's easier than ever to bring our handcrafted gin with you—no matter the occasion.
Sipsmith Ready-to-Drink Gin & Tonics are now available in stores and online in both classic and light variations: find them in selected stores including Tesco, Waitrose, Co-op, Ocado, and The Whisky Exchange. Bring an ice bucket out to the garden, pack several chilled cans in your picnic hamper, or keep them handy in the fridge for when friends unexpectedly drop by—wherever your summer takes you, they offer delicious, ice-cold refreshment in an instant.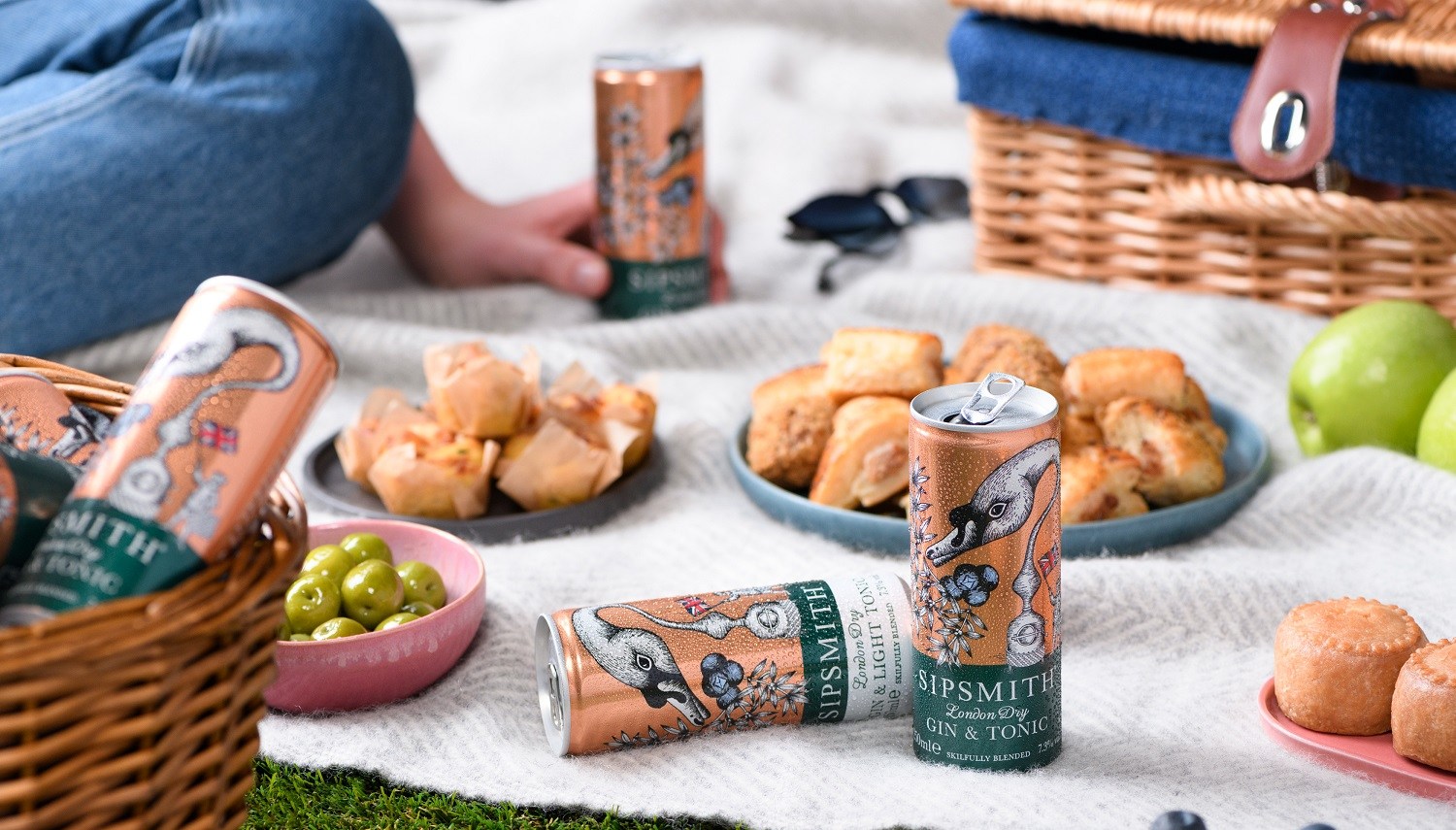 The secret of our Ready-to-Drink Gin & Tonics—and what helps them stand apart from everything else on the refrigerator shelf—is our focus on uncompromising quality. We begin with a base of our bold, complex, and aromatic London Dry Gin, which is made by hand each day in our West London distillery.
To our delectable gin, we add the best-quality tonic in both regular and light versions, made with real quinine—the way tonic used to be made. There's no need to worry about getting your proportions right: the two ingredients are skilfully blended to meet our distillers' exacting standards (keep yours chilled for the best ginny experience).
The result is a summer gin cocktail that tastes like it could have been stirred up by an expert bartender. Our portable G&Ts are delightfully balanced, sensationally sippable, and made using only the most premium ingredients—no need to bring a whole cocktail-making kit with you on the go.
Jared Brown, Master Distiller for Sipsmith explains: "We believe all gin experiences should be of the same uncompromising quality, whether gin lovers are sipping a G&T in a bar, in the comfort of their own home, or out and about. Our new, ready-to-sip G&T cans are made with our classic London Dry Gin, ensuring the same superior taste. Perfect for on-the-go sipping, these cans are available in both regular and light, so there's an option for whichever suits you best. I personally cannot wait to sip mine on the train home on a Friday from the Distillery to the Cotswolds."
Of course, it wasn't enough to make travel-friendly G&Ts: we wanted our Ready-to-Drink Gin & Tonics to look as good as they tasted. Our distinctive copper cans are a nod to our copper stills, and won't look out of place in your summer Instagram Stories. Even a quick glance should make it quite clear: this is no ordinary Gin & Tonic.
Pick up a few and see where the summer takes you: our Ready-to-Drink Gin & Tonics are now available at selected stores, including Co-op, Ocado, The Whisky Exchange, Tesco and Waitrose.