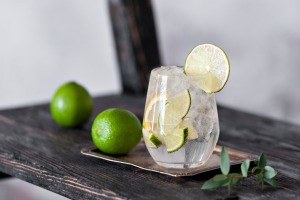 To put you in a festive frame of mind for World Gin Day 2019—which is coming up on Saturday, 8th June—we're highlighting nine of our favourite gin cocktails from all across the globe.
10 years ago, we began making our exceptional, handcrafted gin in a small workshop in West London. We didn't know it then, but—as the first small-batch distillery in London in almost 200 years—we helped kick off the present-day ginaissance. In the ensuing years, we've grown into a larger distillery, and have sent our gin across the globe. Today, Sipsmith London Dry Gin can now be sipped as far afield as the beaches of Brazil and the skyscrapers of Singapore.
Though the past decade has given us the opportunity to spread the gospel of juniper far and wide, it hasn't changed our ethos. Every bottle of Sipsmith London Dry Gin is distilled in our gleaming copper stills in Chiswick, made with the highest-quality botanicals, blended to perfection by our talented distillers—and even hand-sealed with wax. After all, we make gin—not compromises.
Now, in celebration of World Gin Day 2019, we're shining the spotlight on nine of our favourite gin cocktails. Their international origins and delicious diversity are proof that gin has well and truly conquered the globe. Wherever you are in the world this year, join us in raising a glass!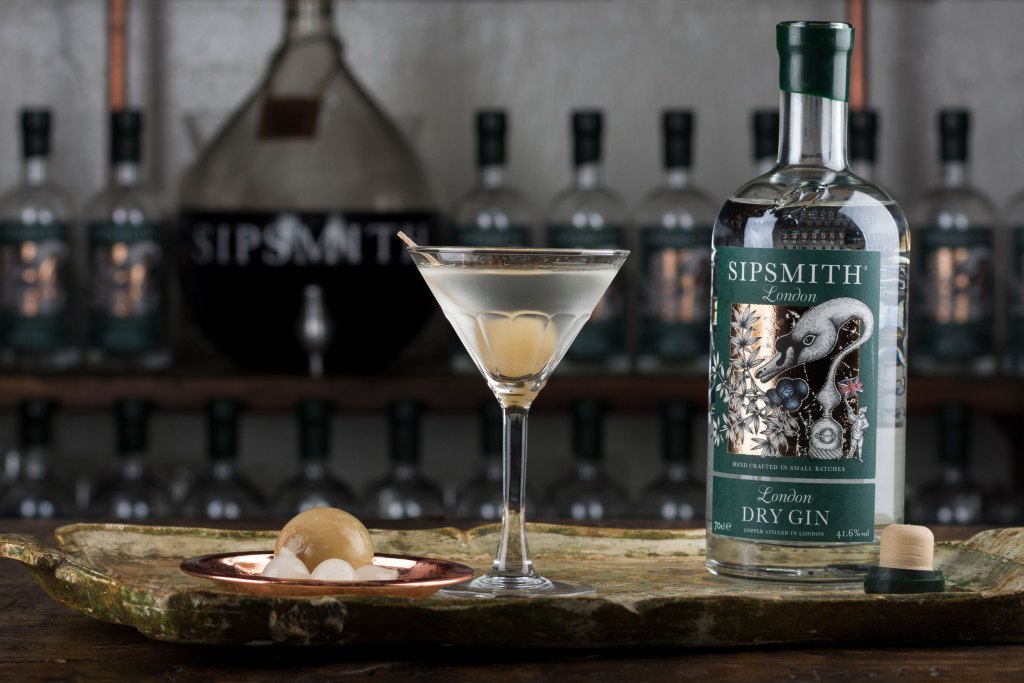 From 19th-century classics like the Tom Collins to Prohibition–era favourites like the Bee's Knees, the United States has created many of the world's most classic gin drinks. But if there's one that represents the current zeitgeist best, it might be the Gibson. The drink upgrades the Martini with a playful and savoury pickled-onion garnish. According to rumour, it was inspired by famed turn-of-the-century illustrator Charles Dana Gibson (and his much-loved "Gibson Girls"), though its origins remain mysterious.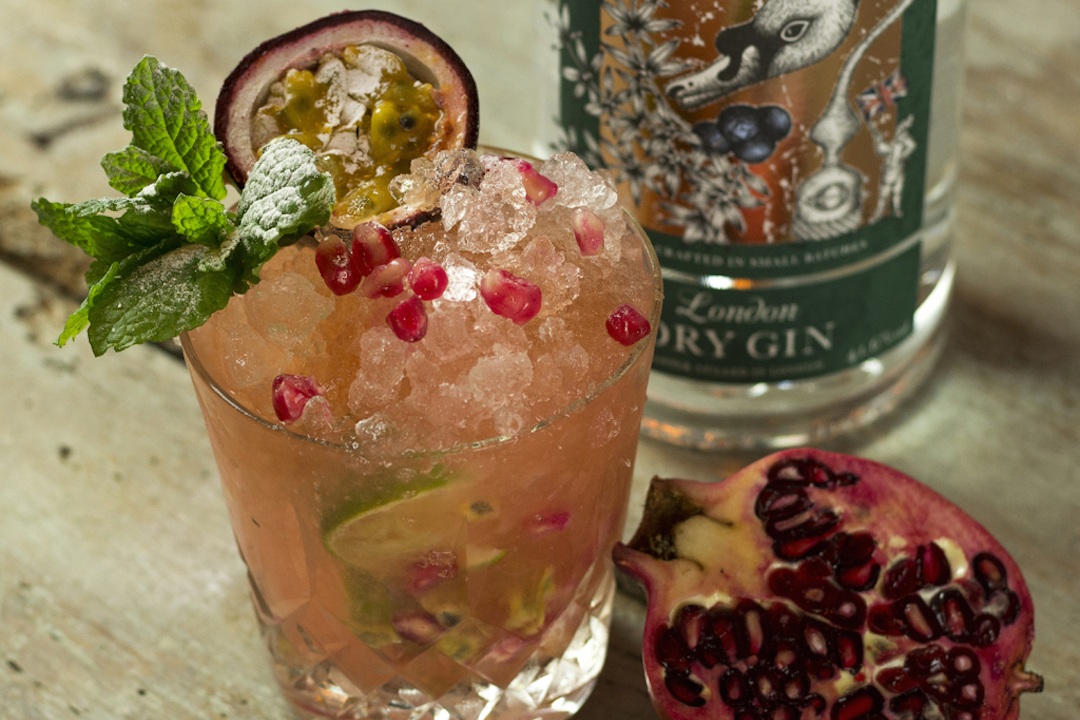 Our Caipirinha recipe includes a ginny twist on the Brazilian classic.
If you're after a drink that represents late-night revelry, tropical ambiance, and far-away beaches, then reach for the Caipirinha. Considered Brazil's national cocktail, the drink has historically been made with cachaça (a spirit made from fermented sugarcane juice), plus an array of tropical fruits. In time for World Gin Day 2019, we were inspired to prepare it with gin, instead—if you ask us, the additional botanical complexity makes it even more sippable.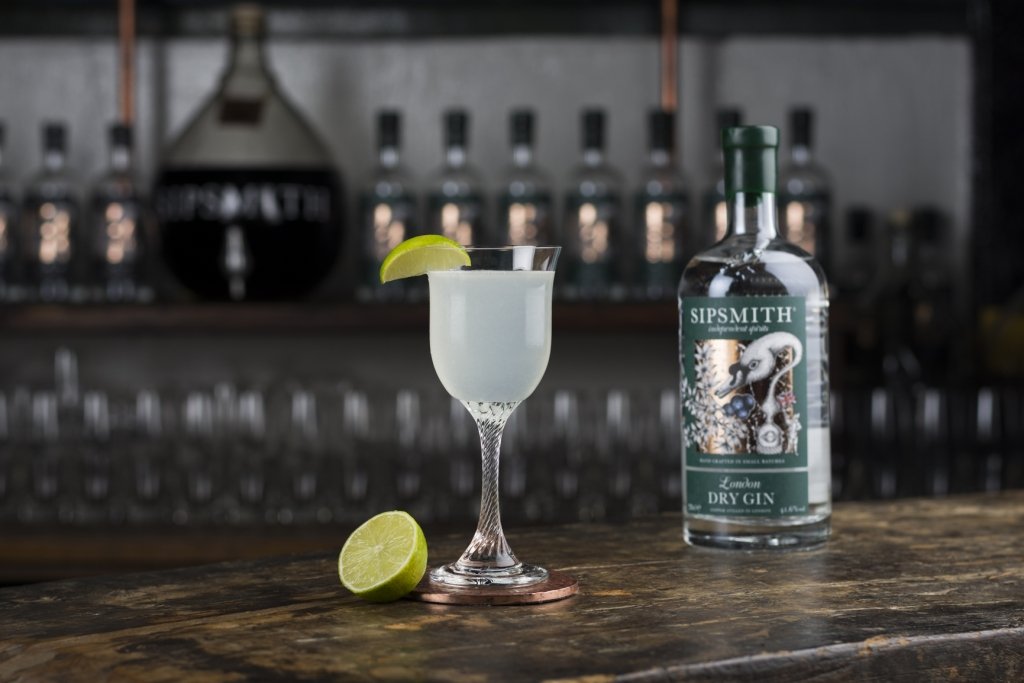 Born in the early 20th century in Burma—then located at the farthest edges of the British Empire—this cocktail is made with a zesty mix of gin, lime juice, orange curaçao, Angostura bitters, and orange bitters. The eponymous Pegu Club where it was dreamed up has long since shuttered, though the drink is now celebrated worldwide (including in legendary cocktail maven Audrey Saunders' New York City bar of the same name).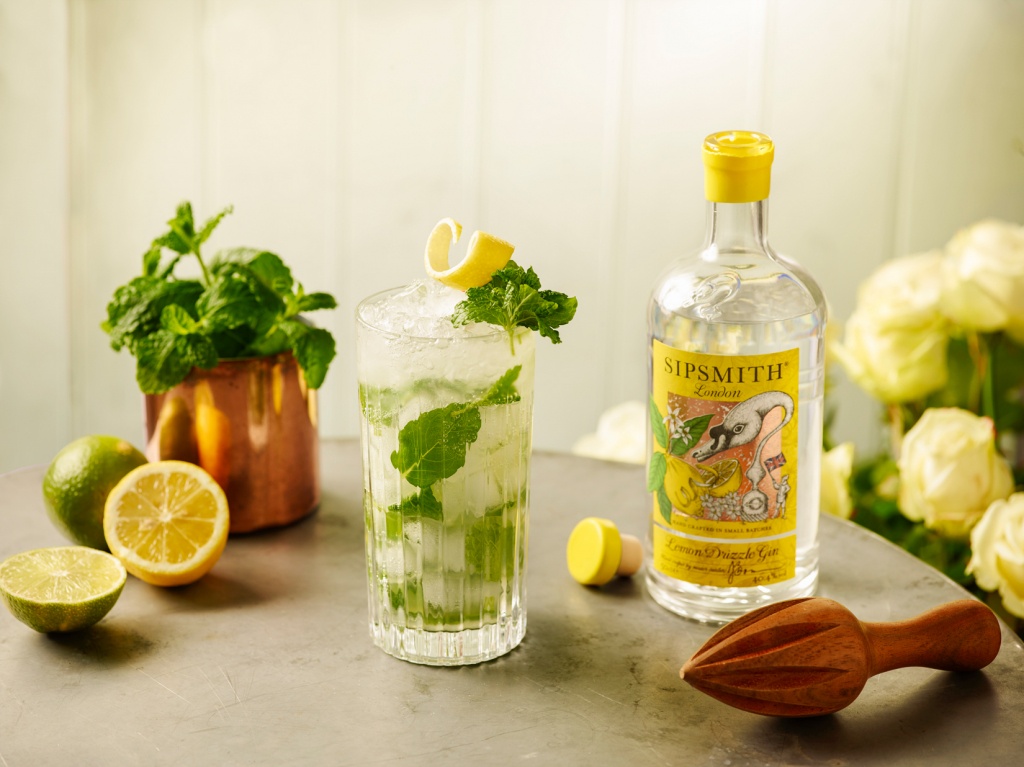 How do you cool off when temperatures soar? Take a cue from the Cubans, who have found a way around sun-drenched, sweltering afternoons by way of the refreshing Mojito. Served on a pile of crushed ice and fresh with lime and mint, the cocktail is historically made with white rum. We, however, can't get enough of a gin Mojito—particularly when it's made with our deliciously citrusy Lemon Drizzle Gin.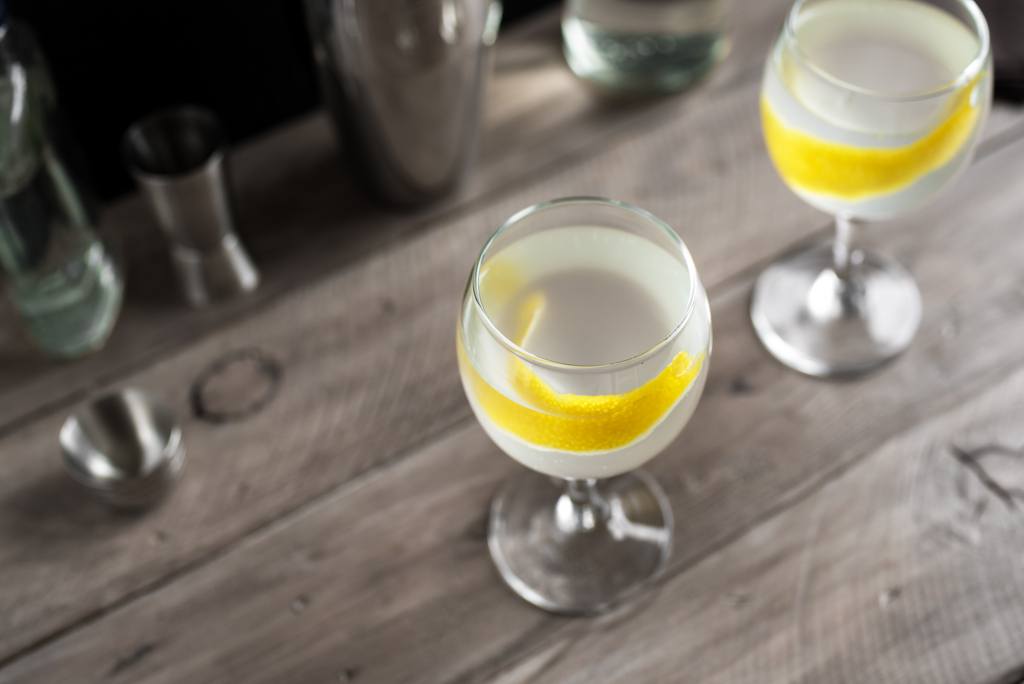 The decadent and delicious Twentieth Century may have been invented by British bartender C.A. Tuck in 1939, but—fittingly for World Gin Day 2019—it's got travel in its DNA. Inspired by the luxurious train line of the same name that ran between Chicago and New York, this surprising serve features gin, Lillet Blanc, white crème de cacao, and lemon.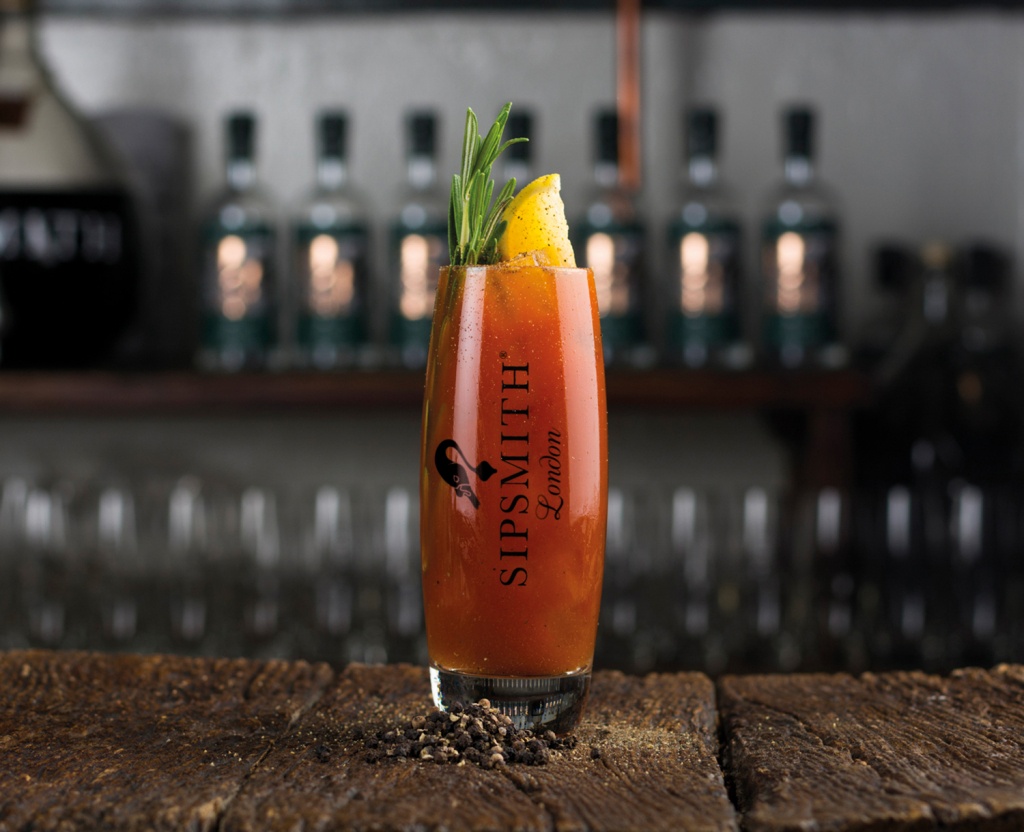 France knows a thing or two about throwing a good fête, which might also explain why this restorative, morning-after serve was supposedly invented here. A twist on the Bloody Mary that benefits from gin's bright juniper character, the drink's earliest iteration was made by Fernand "Pete" Petiot at Harry's New York Bar (which, despite its name, is located in Paris).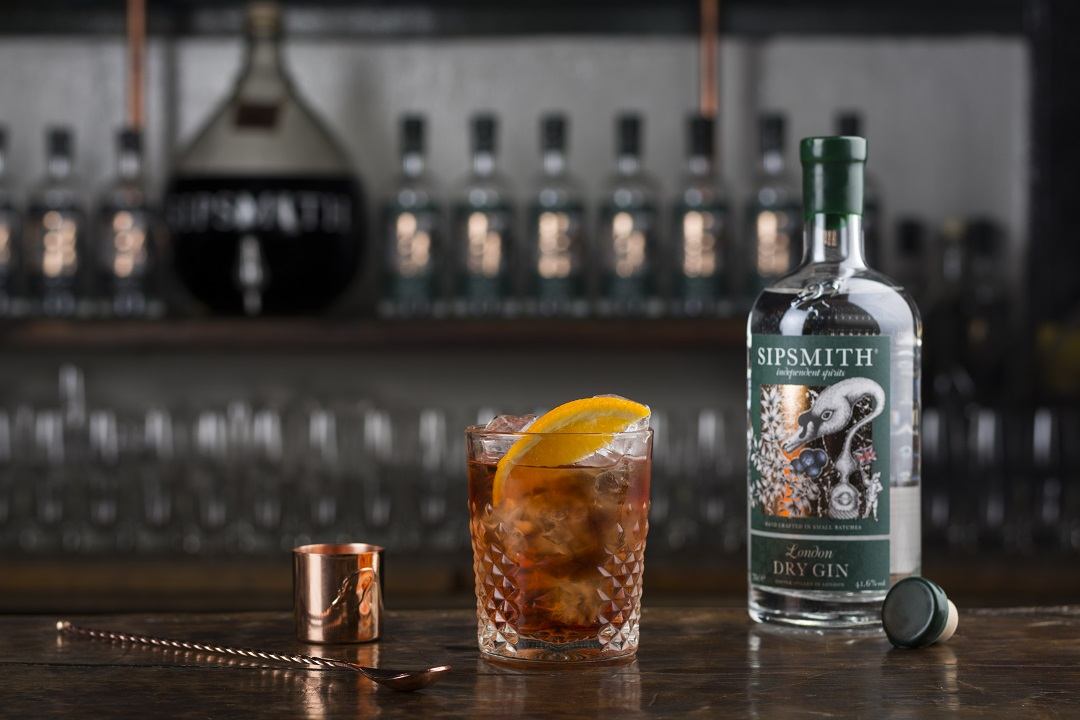 The Negroni is the perfect aperitivo, no matter if you're in Italy or elsewhere in the world.
The Negroni is a cocktail that comes with its fair share of lore—one theory attributes its creation to an Italian count who, in a former life, worked as a rodeo clown. The story may sound unlikely, but what is certain is this drink's magnificent bitterness, boldness, and bracing character. No wonder it's a popular aperitivo at home in Italy and all around the world.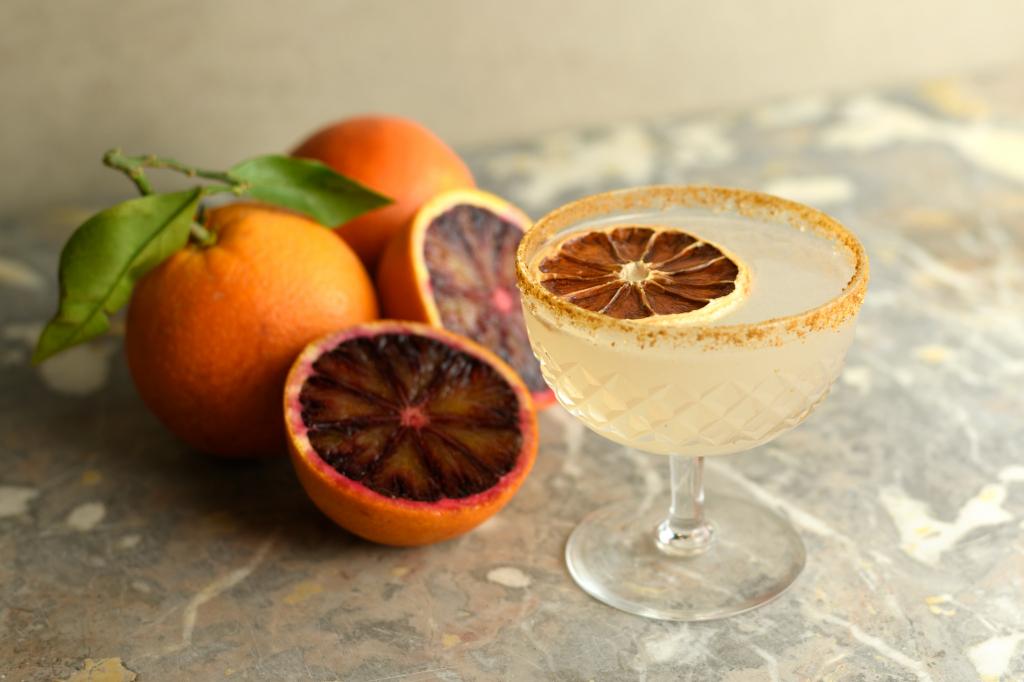 The Margarita has always been a serve that benefits from the addition of fruit—though it doesn't need tequila to feel festive. For ginthusiasts inspired by Mexico's cocktail traditions this World Gin Day, our twist on the Margarita swaps in London Dry Gin, and makes use of piquant blood orange. Add a cumin and sea-salt rim for a contrasting, savoury finish.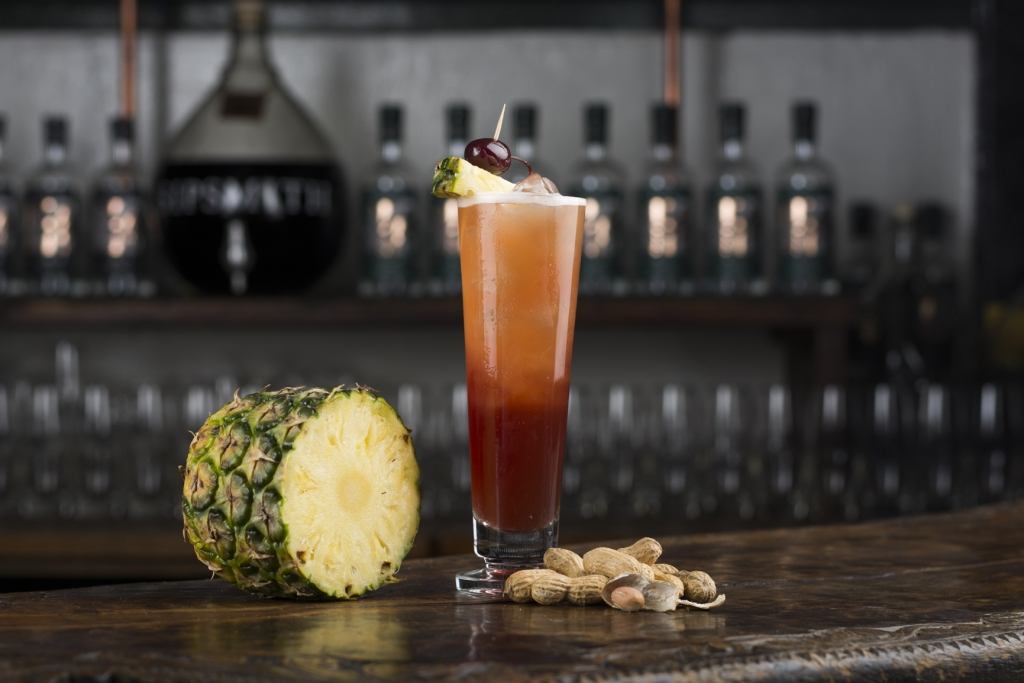 Invented in 1915 at Singapore's storied Raffles Hotel, the Singapore Sling—with its magenta hue, signature glass, and bright punch of vivid fruit—has been a celebrated gin serve for over a century, and little wonder why: it's like a holiday in a glass. That makes it perfectly suited for World Gin Day 2019—don't forget the festive, pineapple garnish. 
To continue the celebrations with Sipsmith, we're inviting you to tell us where you're sipping this World Gin Day. Just head to our social channels on Saturday, 8th June to enter for the chance to win* a year's supply of ginny treats!
*UK entries only, ends 11:59 08.06.19, T&Cs apply.