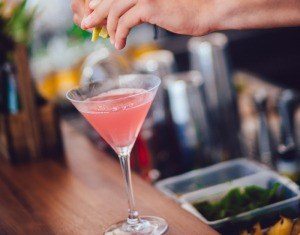 A summer-ready cocktail that's perfect for Negroni lovers, the Jasmine is a delectable blend of gin, Campari, Cointreau, and lemon juice. Here's why it's time to get acquainted with this modern classic.
If you've never before sipped a Jasmine, it's high time you gave this summer gin cocktail a try. Though it was invented just shy of two decades ago, this modern serve has since evolved into a staple in high-end drinking dens across the world. For cocktail geeks and passionate mixologists, it's become a kind of secret handshake—a drink that telegraphs savvy and good taste.
Popularity aside, however, the Jasmine is also something of a trompe l'oeil. This pink gin drink—often served in Martini glasses, with the extra flourish of a lemon twist—may resemble a benign cousin of the Cosmopolitan, but it packs far more complexity and punch than its lookalike, thanks in part to the Campari. For those who love the Negroni—or those who want a slightly gentler introduction to the bracingly bitter serve—it's an ideal choice.
Additionally, despite its name, the Jasmine has nothing to do with blossoming flowers. Instead, the creator of the drink, bartender Paul Harrington—who worked at the Townhouse Bar & Grill in Emeryville, California in the early '90s—named it after his friend, Matt Jasmin. (The misspelling is Harrington's; it was years before he'd realised his mistake, and by then too late to correct the cocktail's name.)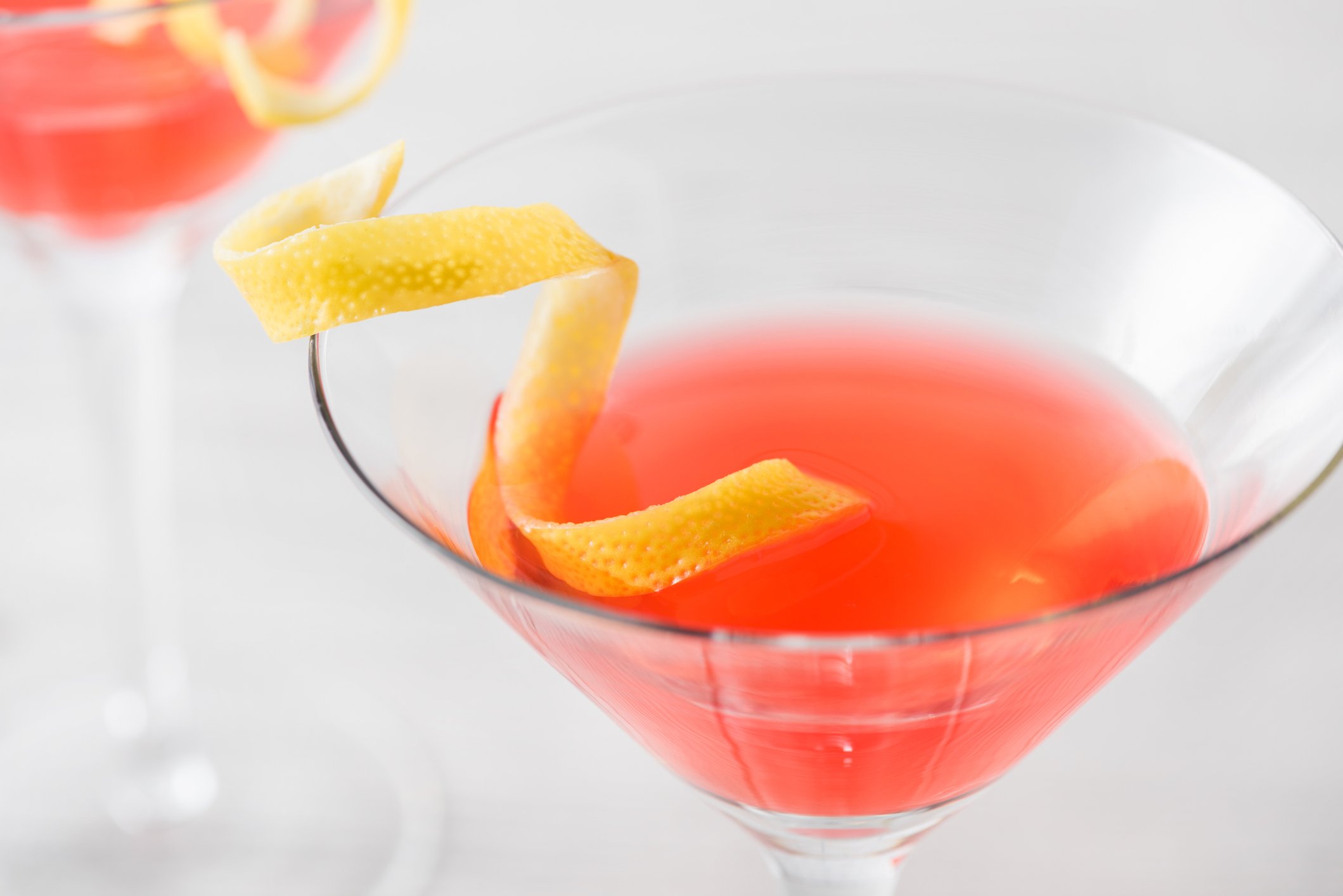 The Jasmine resembles the Cosmo, but packs much more of a punch.
As the origin story goes, Jasmin strolled into the bar one night and asked for a new drink. Harrington, who had just finished whipping up a Pegu Club for a customer, decided to make a twist on that early-20th century favorite. The Pegu Club is known for its blend of gin and Cointreau, which Harrington preserved. In lieu of lime juice, however, he swapped in lemon juice, and instead of bitters, he used ruby-hued Campari. The result is a drink that tastes curiously akin to spiked grapefruit juice: citrusy, bright, zesty, and pithily bitter.
It took a few years before the Jasmine caught on, but after Harrington published it in his 1998 recipe book, Cocktail: The Drinks Bible for the 21st Century, its reputation spread. Today, though Harrington has since traded bartending for an architecture job, the drink has cemented his place in the cocktail pantheon—and it stands among numbers like the Bramble and the Espresso Martini as quintessential modern classics.
Want to make the Jasmine your summer serve of choice? Stick to Harrington's classic recipe (find instructions below); if you prefer your drinks on the sweeter side, you can also add a small dose of simple syrup as a softening tweak. Whatever you do, don't forget to squeeze your own lemon juice, and chill your glass before you use it: both are key when making a refreshing summer gin cocktail.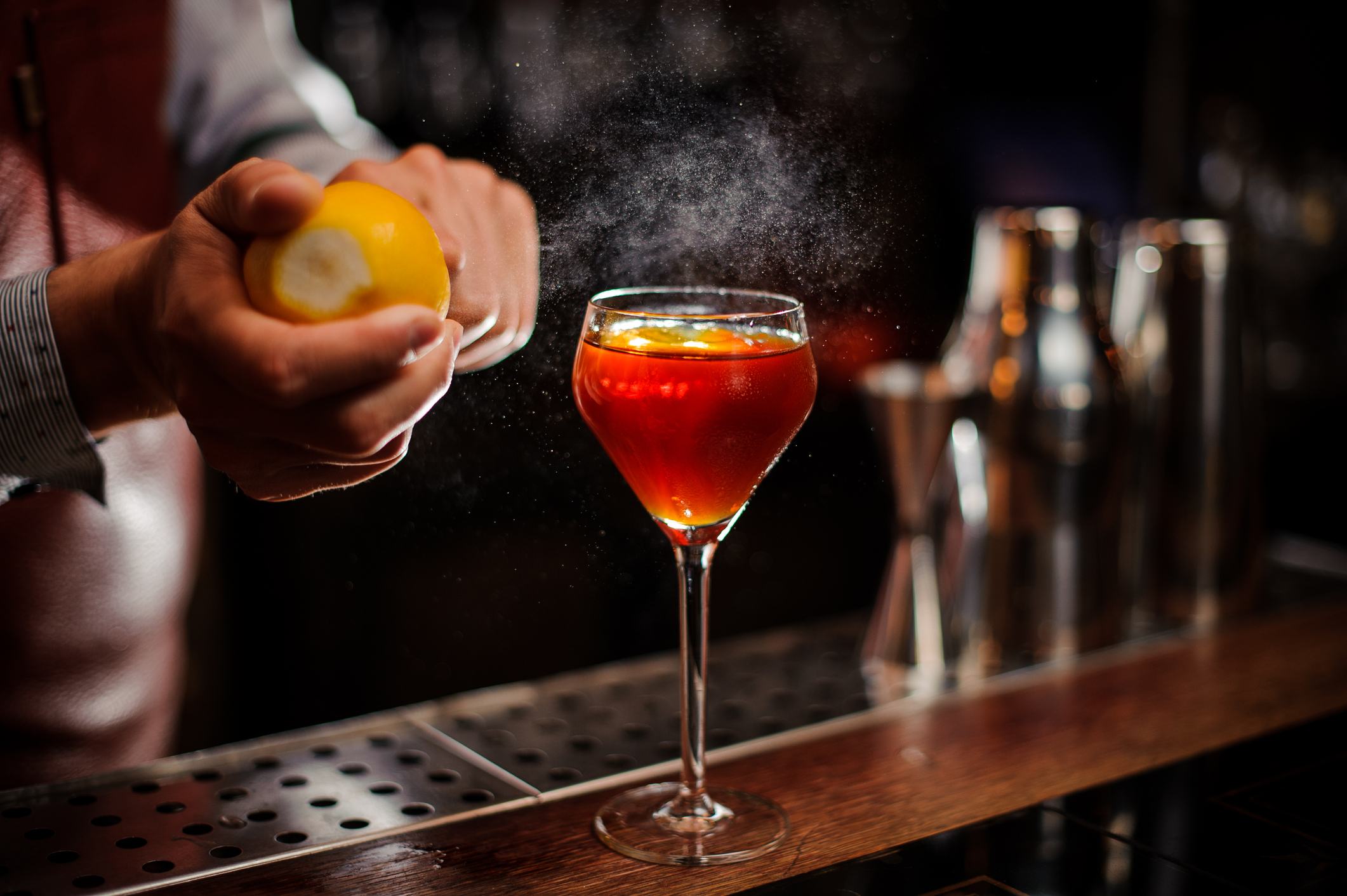 Summer is the perfect time to learn how to master the Jasmine.
The Jasmine
Adapted from Difford's Guide
7ml Cointreau
7ml Campari
22ml freshly squeezed lemon juice
7ml sugar syrup (optional)
Lemon twist, to garnish
Add all ingredients to an ice-filled cocktail shaker, and shake well. Strain into a chilled coupette or Martini glass, and garnish with a lemon twist.