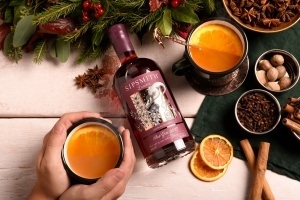 We're thrilled to announce Skyline Skating with Sipsmith: a wintry skating rink and gin hideaway, located right on John Lewis's destination-worthy Roof Garden. Read on to learn more (and start planning the perfect festive day out).
Book your tickets to Skyline Skating with Sipsmith and treat yourself to the ultimate Christmas day out (and a much-deserved shopping break). Don't forget to bring your friends along with you: warming cocktails, ginny masterclasses, and London skating are all the more festive when shared with good company.
The next time you go on an Oxford Street shopping expedition, don't forget to look up: Skyline Skating with Sipsmith will be popping up on John Lewis's Roof Garden from 12th October to 6th January. This perfectly placed gin hideaway with its very own skating rink will offer an escape from the bustle of London's busiest shopping street, as well as a host of ginful diversions and wintry activities that are perfectly timed for the festive season.
Poised five stories above Oxford Street's teeming pavements, this wintry oasis is set to be a modern reinterpretation of London's historical Frost Fairs, which were held on the frozen-over Thames during the 17th century. Instead of skating on the river, however, you can book advance tickets to the rooftop skating rink and practice your pirouettes—all while enjoying views of London's twinkling Christmas lights below.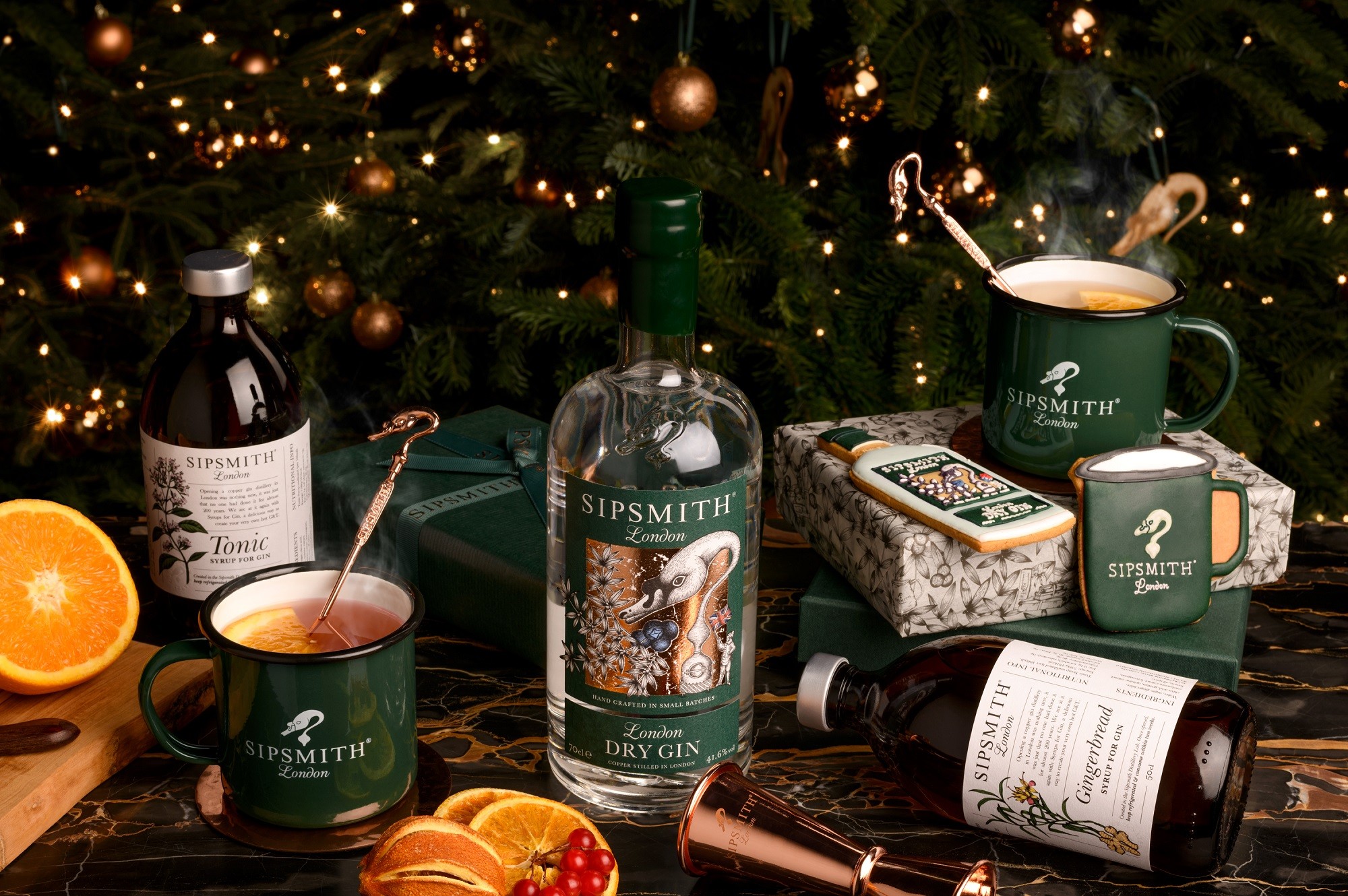 Alongside the ice skating, original Frost Fair attendees would have enjoyed an array of toasty treats (most famously hot gin paired with gingerbread). With that tradition in mind, Skyline Skating with Sipsmith will also host a rooftop gin hideaway. Nip over following your skating session and order from the menu of warming cocktails—our Hot Gin and Ginger, Hot Mulled Sloe Gin, and Hot G&T will all be available, served in steaming mugs. Should you feel peckish, MYPIE will also be on hand to serve hearty pies with lashings of gravy, plus hand-rolled Scotch eggs, sausage rolls, and vegetarian-friendly offerings. Once you've ordered, snuggle down in one of the rooftop cabins amidst the Christmas trees and fairy lights—and don't forget to finish your feast with a mince pie (or several).
Skyline Skating with Sipsmith will also host a series of weekly masterclasses aimed at budding ginthusiasts. Book your £25 tickets now, and you can look forward to discovering the rich history of gin in London, as well as enjoying a tutored tasting of the Sipsmith range. You'll also learn how to craft a sublimely sippable, festive gin cocktail— just in time for Christmas party season.
With seasonal festivities in mind, the rooftop will also play host to wreath-decorating classes in partnership with Jane Packer Flowers (£80). Learn how to use traditional decorations—like cinnamon sticks, dried citrus fruits, and pinecones—to make a festive and fragrant decoration for your home (and keep warm with a Hot G&T as you craft).