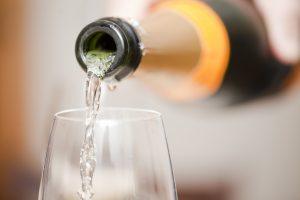 Gin and Champagne cocktails are the perfect way to make an occasion special—and they have quite the history, too. Read on to learn more about how these two first got together.
Purists may scoff at the idea, but Champagne really is an excellent cocktail ingredient. Exquisite on its own, Champagne also adds balance and elegance to most serves—not to mention a festive dose of fizz.
But while many drinkers might assume Champagne cocktails are a more recent innovation, in fact their history dates back to the very beginnings of modern cocktail culture. Or, as drinks historian David Wondrich puts it, Champagne cocktails are from "the Iron Age of American mixology—that final prehistoric period between the invention of the cocktail, whenever that was, and 1862, when the first cocktail book was published."
Some of the earliest written records of cocktails featuring Champagne date to 1855, though they were likely enjoyed even earlier—contemporary sippers might be surprised to learn that, in those days, they were frequently served in tumblers over crushed ice. One of the earliest sparkling serves (in fact one of the earliest cocktails, full stop) was the creatively named Champagne Cocktail, which was made with a sugar cube soaked with bitters, mixed with Cognac, and finally topped up with Champagne.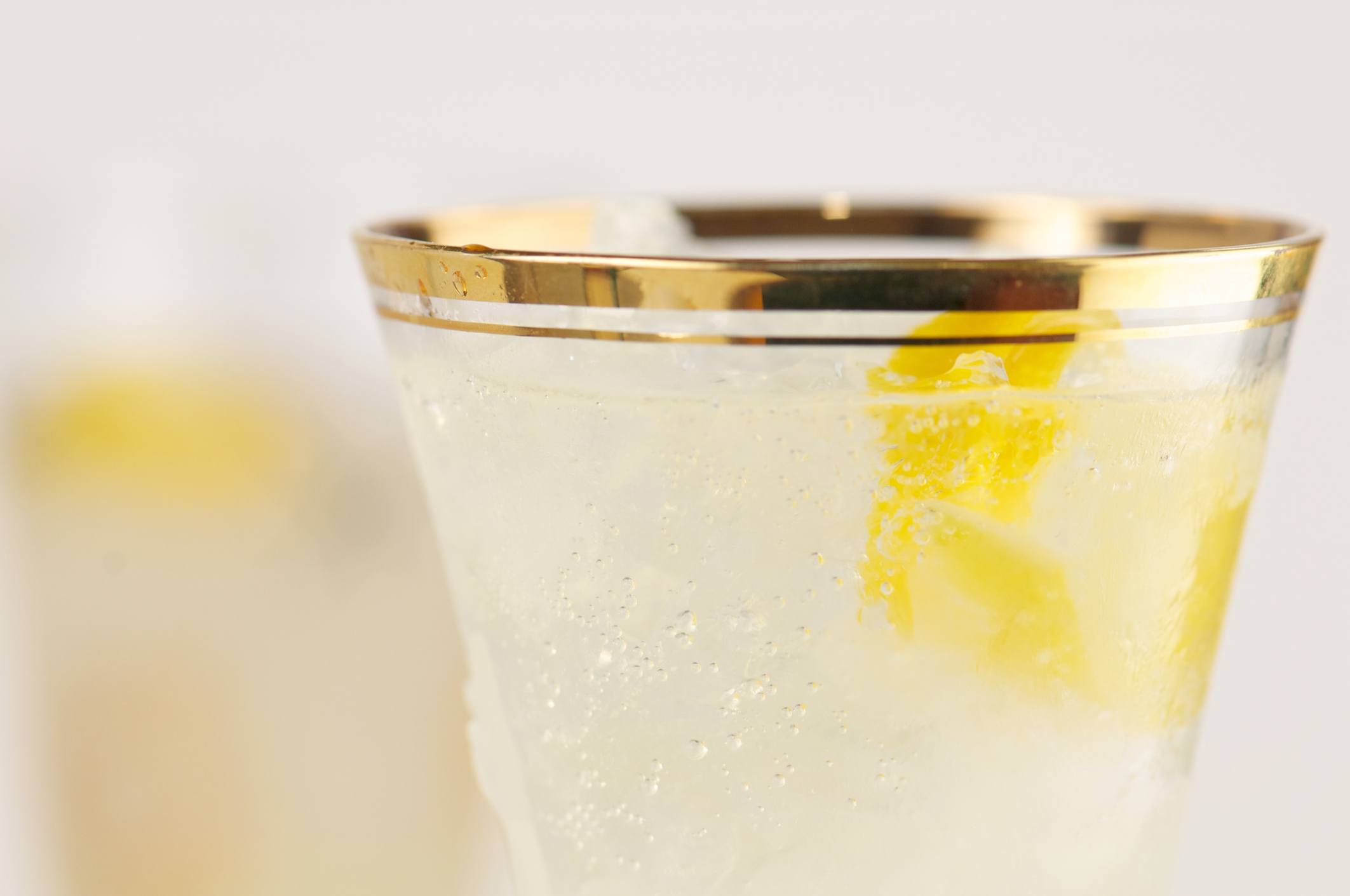 Before they came to be served in flutes, Champagne cocktails were served in tumblers, over crushed ice.
Other contemporaneous cocktails paired Champagne with Cognac or orange-scented spirits. The Black Velvet, supposedly created in 1861 as a tribute to Prince Albert's death, mingled Champagne and Guinness. And some serves, like the eyebrow-raising Soyer au Champagne, even mixed bubbly with ice cream.
It wasn't long before bartenders began reaching for the gin. As early as 1867, Charles Dickens was said to serve his guests a mixture of gin, Champagne, and lemon, which he called "Tom gin and Champagne cups."
As gin's popularity increased during the Prohibition era, gin and Champagne serves like the now-iconic French 75 also entered the picture, commonly attributed to legendary bartender Harry MacElhone. Another popular sip from the era, which is enjoying some revival today, is the Southside Royale, which features gin, lemon juice, mint, sugar syrup, and a healthy glug of Champagne swapped in for soda water.
These days, sippers have more choice than ever when it comes to fizzy cocktails, from the traditional to the ultra-contemporary. Where Champagne dominated the classic cocktail world, Prosecco is currently ascending, and shows no signs of slowing down—expect to see more Prosecco-centric serves in the coming years. Gin and Prosecco is just as smashing a combination as gin and Champagne, so we consider ourselves equal-opportunity fizz fans.
Fizzy Gin Cocktail Recipes
Looking to make your own celebratory, fizz-forward serves? Below, find two easy gin cocktails that are perfect for when you're after something bubbly, whether you've got some Champagne stashed away or a bottle of Prosecco handy.
The French 75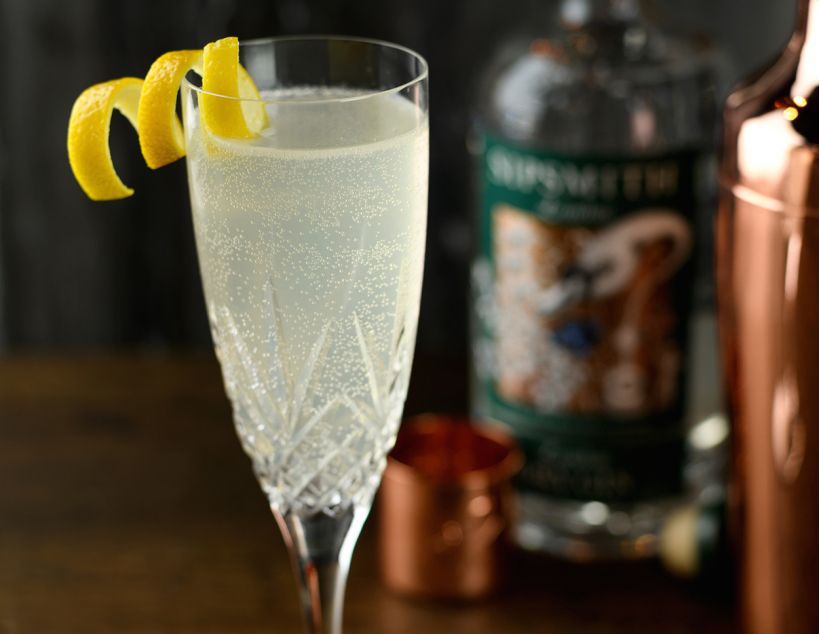 The French 75 is the ultimate gin and Champagne cocktail—and still a treat today.
Is the French 75 the best gin cocktail for Champagne lovers? It's certainly one of the most classic—and well worth making at home. (Don't forget: you can also make an extra lemony twist on this serve with our Lemon Drizzle Gin.)
25ml freshly squeezed lemon juice
15ml simple cane or gomme syrup
Champagne
Lemon twist, to garnish
Combine the first three ingredients in an ice-filled cocktail shaker and shake well. Strain into a chilled flute or coupe and top up with Champagne. Garnish with a lemon twist.
The Hedgerow Fizz
As far as gin and Prosecco cocktails go, it's hard to stir up a more delicious number than this Hedgerow Fizz. Sloe gin lends it a rosy hue (perfect for pink gin enthusiasts) and a rich berry flavour.
25ml Sipsmith Sloe Gin
25ml freshly squeezed lemon juice
15ml elderflower cordial
Prosecco
Berries, to garnish
Add the first three ingredients to a chilled flute and gently stir. Top up with Prosecco and garnish with your preferred berries.