What's happening in the Distillery right now?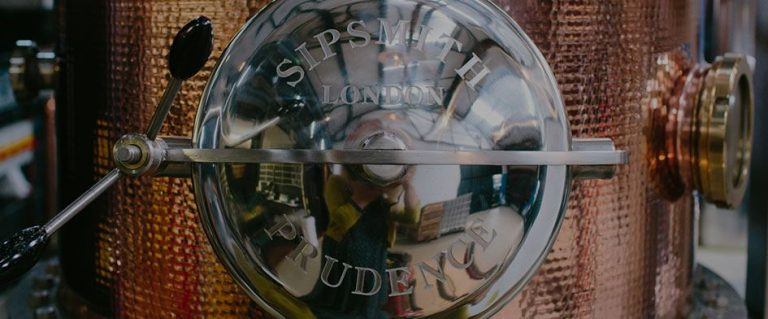 Prudence
I'm currently Macerating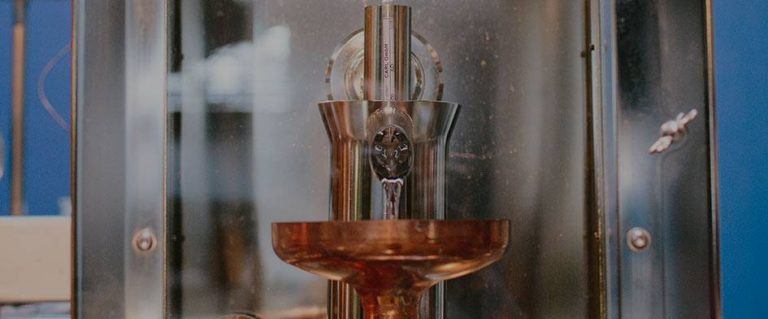 Constance
I'm currently Macerating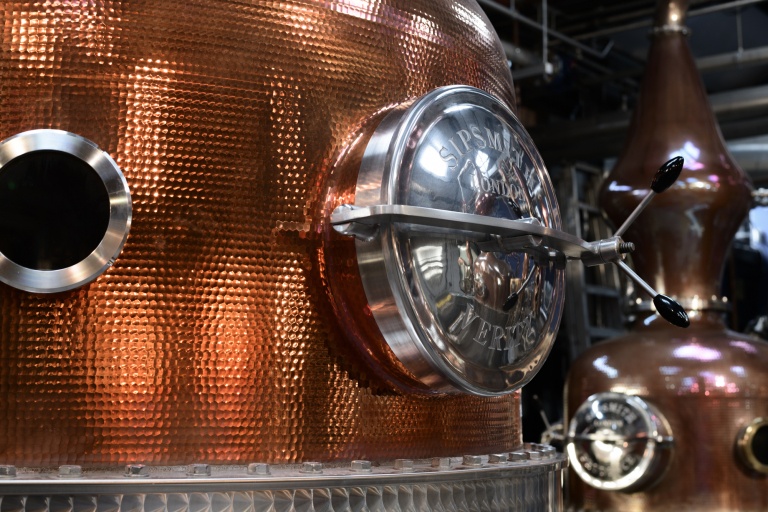 Verity
I'm currently Macerating
---
Prudence was the first copper pot still to launch in London for nearly 200 years.
Meet Prudence
Every curve of our first still, Prudence, was designed by us with the help of Germany's oldest still producers, Christian Carl – a small, family business who've been crafting stills since 1869. She is completely unique and the only one like this in the world.
Prudence was named somewhat ironically; while our then Prime Minister Gordon Brown was warning a recession-hit UK to become financially 'prudent,' Sam and Fairfax were busy selling their houses to fund her creation.
Prudence Gains Some Sisters
After four years of single-handedly distilling all of our spirits, Prudence gained a sister. Patience started life as a rather smart maceration tank, but after 6 months of patiently waiting, we moved to our new, and slightly larger home in Chiswick, where she was fitted with her full headgear allowing her to fulfil her distilling potential.
Next came the largest of our copper ladies, Constance. Solely working on our classic London Dry Gin, she is our rock of continuity.
As demand for our gins grew, so did the need for larger production volumes. Patience once again became a lady in waiting while we introduced the newest still to our Cranbrook Road Distillery – Verity. Not only is Verity the same size as Constance but she is our most versatile still after Prudence, with the potential to create every gin we make due to her vapor chamber.
The Art Of Copper Distillation
Being handcrafted from copper allows Prudence and her sisters to create truly sippable spirits, through removing all impurities from the base spirit and botanicals. Prudence's bespoke design combining a pot with a carter head and a column still makes her incredibly versatile, allowing her to distil all of our spirits – albeit with a cleaning day in between.
---