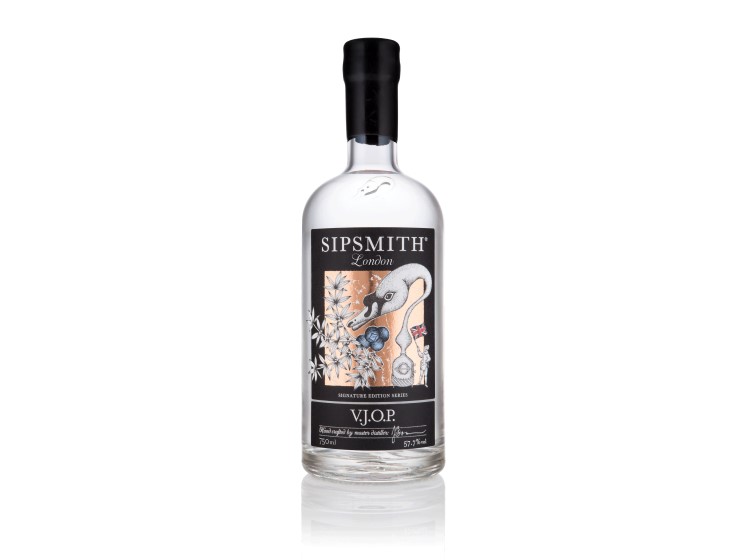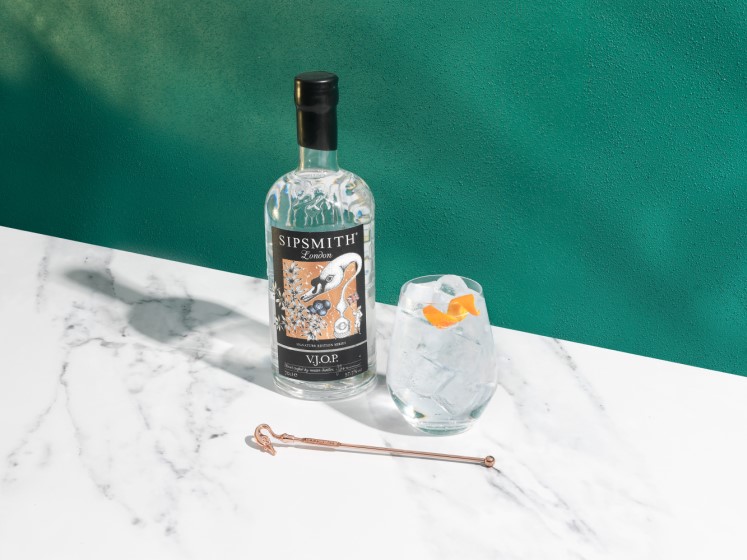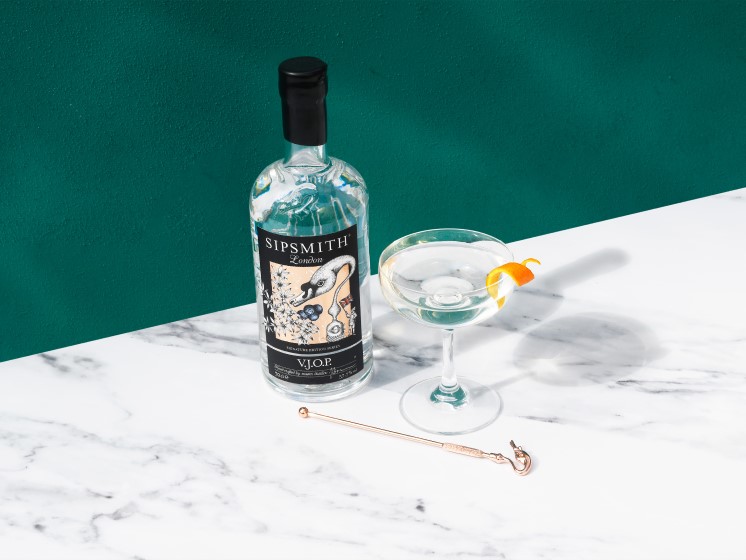 V.J.O.P. Gin
Imagine the botanicals as components in an orchestra; here we have taken the lead instrument, juniper, and amplified its presence in the ensemble, then raised the decibels by increasing the proof alcohol. The result is our very own symphony in 'J' major.
$59.00
View availability in your area:
Please confirm your shipping destination to check product availability and proceed to checkout.
All orders purchased through Sipsmith.com are fulfilled by ReserveBar, an independent third party that facilitates orders with licensed retailers in your state.
If ReserveBar does not ship within your state, we'll suggest alternative options to find Sipsmith near you.
Whoops! It looks like the bottle you selected isn't currently available from our shop.
But don't worry, let us help you find a bottle near you:
The Nose
Junipery pine and cedarwood dominate with hints of zesty orange.
The Palate
Big juniper upfront with rich spice and notes of dark chocolate.
The Finish
Long and dry with a lovely balance, letting the juniper shine through.
Our ultimate juniper-led gin.
A desire to create the ultimate gin for juniper lovers took us on a mission to distil a 'Very Junipery Over Proof Gin'. When increasing the flavor profile in a gin (in this case, juniper), it is essential to match it with a rise in ABV. At 57.7% ABV this juniper-forward navy strength gin uses double the amount of juniper berries as our London Dry Gin, and undergoes a three-part juniper-infusion process, including a three day maceration.
Our V.J.O.P. Gin was created for those looking for the 'ginniest' gin you can find. It's perfect in a G&T with Mediterranean Tonic, or in classic cocktails such as a Martini, Aviation or in a twist on the classic Mint Julep. You can find more V.J.O.P. sipping ginspiration in our online cocktail library here.
Product Information:
57.7% ABV
750ml
...this is big and bold, the equivalent of cask-strength malt and just too good for parties. Sip it, savour it and share it with a discerning drinker.

Observer Food Monthly
A new gin designed to have an XXXL juniper hit - takes me straight back to Umbria.

Sunday Times Magazine
In a word, superb. In a few more words, this is indeed a gin for juniper-fanatics, and I count myself as one.

Victoria Moore
It's big, it's bold and it's as unashamedly junipery as running naked in a pine forest. I just love it!

Sipsmith Jared