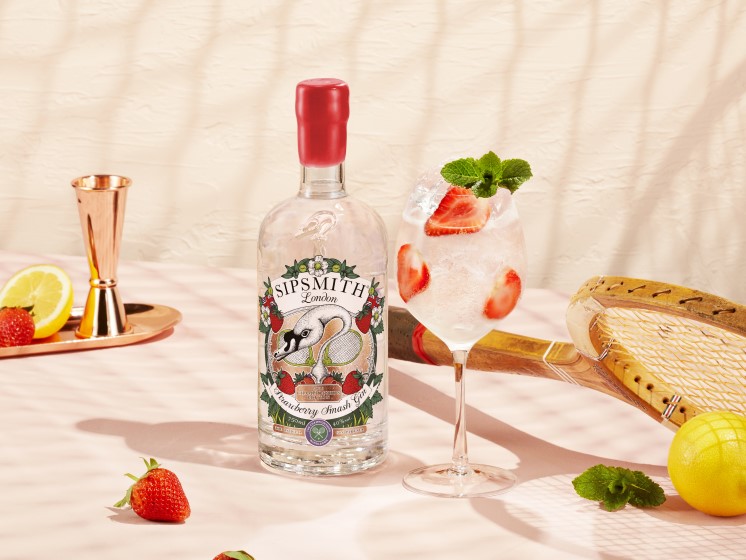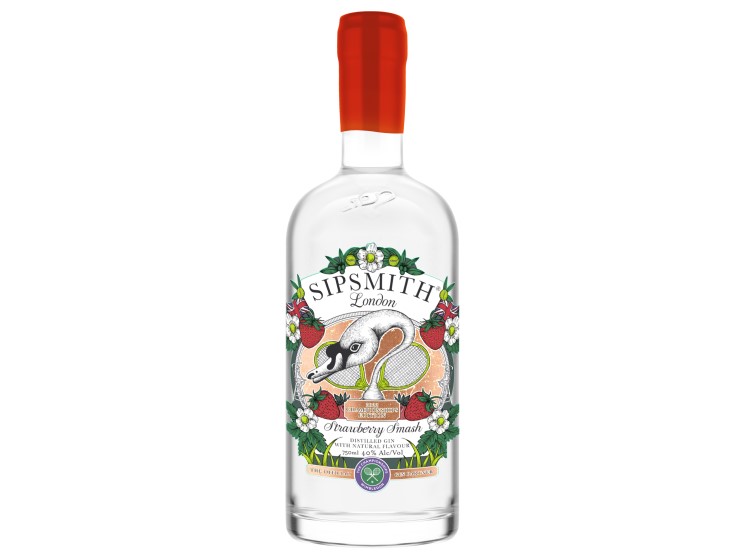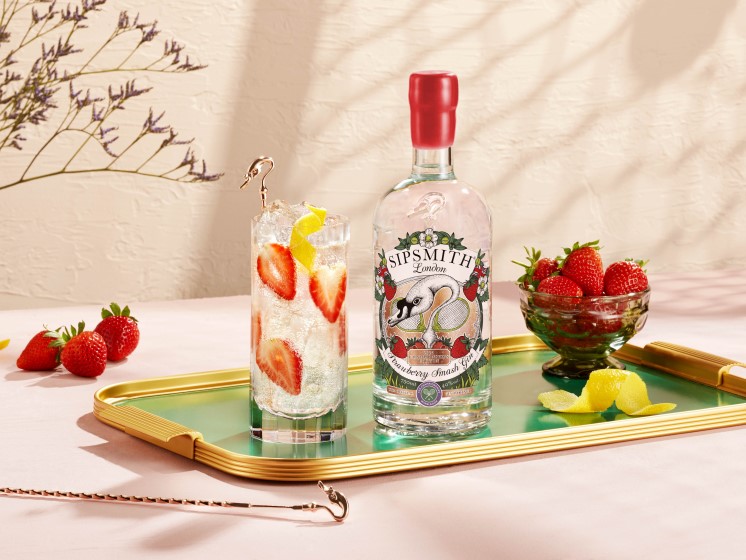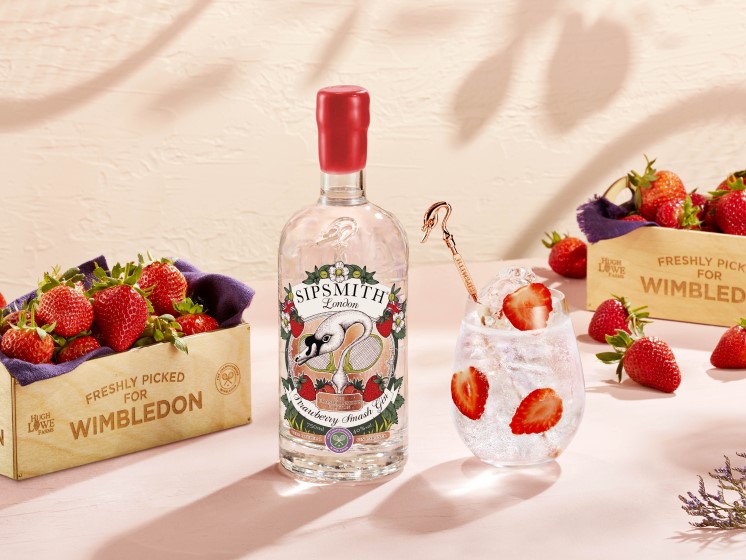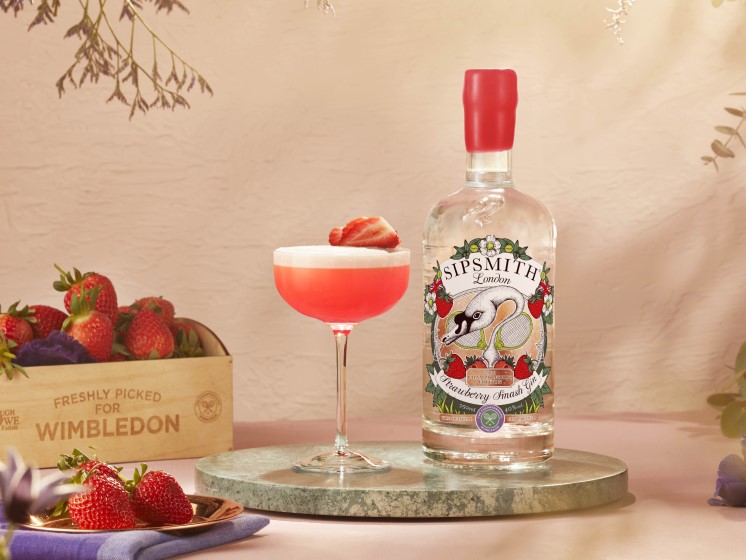 Strawberry Smash
Our Limited Edition Strawberry Smash Gin is back for a smashing return, made with real Wimbledon strawberries to capture the very essence of Championship summer sipping
Enjoy in a Spritz, Collins or G&T for the perfect serve.
$45.00
The Nose
Unmistakably juniper forward with a subtle strawberry aroma, followed by light citrus and hints of mint.
The Palate
A kiss of strawberry and mint balanced with herbaceous notes of classic London Dry Gin.
The Finish
Delicate fruitiness and dry juniper mingles to a smooth mint finish.
More Product Information
Last year's Wimbledon strawberries, this year's champion gin. Quite Right. 
Sipsmith Strawberry Smash Gin, marks the second year of our partnership with Wimbledon as their Official Gin Partner; a collaboration between two British icons who champion craftmanship, unique traditions, and passionate people going to extraordinary lengths. To make this 2022 Championships gin, we used the quintessential fruit of Wimbledon: strawberries. In true Sipsmith fashion these weren't just any strawberries, but the juicy ruby-colored fruits from last year's harvest from Hugh Lowe Farms in Kent, the exclusive grower for Wimbledon. Pot-stilled and vapor-infused for a fruity twist with a hint of English mint for perfectly balanced flavor, we present to you a unique twist on London Dry Gin.
After all, the oldest international tennis event in the world, The Championships, deserves a gin that's steeped in centuries-old gin-making traditions, with a refreshing, modern flavor palate. Our 2022 Limited Edition Strawberry Smash Gin evokes those fresh, fruity and grassy notes that are reminiscent of the tennis. Perfectly sipped in a Strawberry Smash Spritz, G&T, a Strawberry Smash Collins and a Club, this gin is sure to elevate your summer sipping. Garnish with a twist of lime peel & fresh strawberries to bring your Strawberry Smash serves to life and let us transport you courtside with each sip. Quite Right.