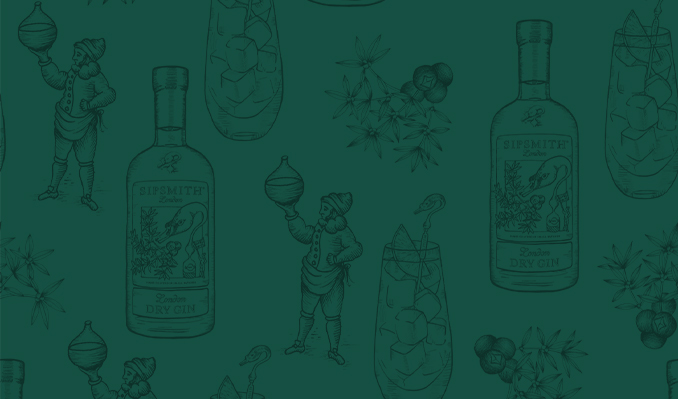 A note from Sam, Sipsmith Co-Founder
At Sipsmith, we have always been positively fueled by purpose. Initially we were driven to bring back gin to the city where it earned its name, crafting our London Dry Gin with uncompromising quality and innovation.
More recently in our 12-year journey, we have come to place the idea of 'A Future Made by Hand' at the heart of everything we do by celebrating the innate skill of the human hand and the humbling craft that it is capable of. In a world now ever dominated with technology, we believe fervently that the brilliance and wonder of the human touch must be celebrated wherever possible.
Emerging out of all of this is a burning sense of care that has grown in us all to do good in the world. We seek to not only reduce our impact environmentally, but to establish a positive societal impact that sees us becoming a force for good. It is for this reason that we have committed to becoming a B Corporation. As you read this, we are in the proverbial waiting room, patiently awaiting the news of our submitted B Corp Impact Assessment.
We will be joining an extraordinary community of over 3000 companies in 74 countries that span over 150 different industries, all of which are swelling with like-minded teams seeking to enable change that the world so badly needs. The starting point with our B Corp commitment was to change our Articles of Association to reflect our new legal responsibility, placing our shareholders, customers, employees, community and the environment in equal holding. I am proud to say that the ink has now dried.
In this, our first Impact Report, you will find what we have been up to this past and frankly, deeply challenging year. Two powerful workstreams have come out of this commitment: the first is Sipping for Good – a team focused on supporting the communities with which the business and our team interact and engage with. Secondly is the Ministry of Sustainability – a team focused on ensuring our operations, workplace and facilities are squarely on the journey of being environmentally sensitive, and even progressive.
Supporting both of these engines for change is our Ministry of Culture that have made great strides in our Diversity & Inclusion agenda. They are also empowered to provide education on environmental and social issues to better inform the team of how and where we can do our bit.
Our vision is to be 'the Best Gin in the World, that is the Best Gin for the World' and we are excited to share our first steps on this journey with you.
OUR IMPACT REPORT
We're proud to share our Impact Report, which you can view or download by clicking here. The report covers areas such as our environmental policy, energy use, community efforts, diversity and inclusion and company values, plus our plans for the future. Have any more questions? You might find the answer on our FAQ page, or you can contact us.
Our vision is to be 'the Best Gin in the World, that is the Best Gin for the World'.

Sam, Sipsmith Co-Founder