Sipsmith becomes the first official gin partner of Wimbledon.

Proud to have played a part in pioneering the craft gin boom and setting the bar for uncompromising excellence, we are absolutely thrilled to formally announce our partnership with The Championships, Wimbledon, who we are joining as their Official Gin Partner.
We are honoured to be joining forces with an institution with a shared pursuit for greatness – our shared commitment to quality and attention to detail make this the perfect partnership and we look forward to serving some perfectly mixed doubles together. All we have to do is wait… 
It is a genuine honour to become one of Wimbledon's exclusive partners. We have a shared commitment to quality, integrity, and legacy creation, with people at the heart of all that we do. These values have undoubtedly led Wimbledon to become a pinnacle in international sport, and Sipsmith to have become globally acclaimed as a benchmark for great quality gin.

Fairfax Hall, Sipsmith Co-Founder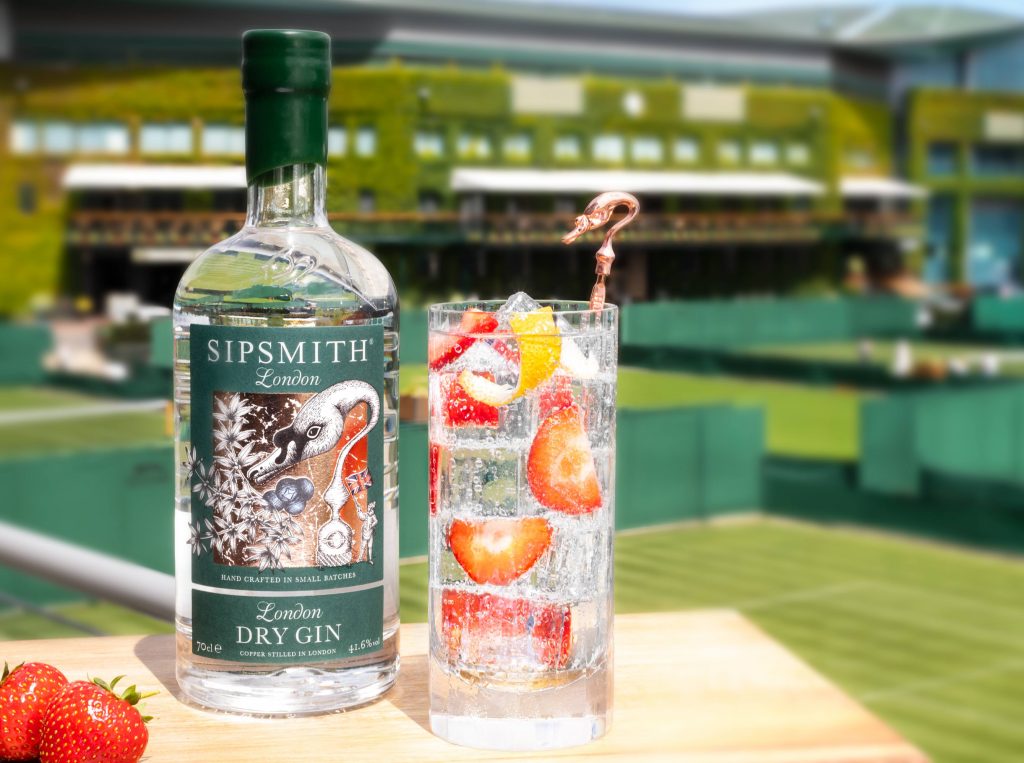 When drawing inspiration from The Championships, there's an abundance of choice. From the 122,000 punnets of strawberries enjoyed at Wimbledon every year, (hand-picked just 37 miles from our Distillery), to the hand-seeded upkeep behind the world's only tennis championship played on grass – needless to say, every aspect of what makes Wimbledon great requires as much dedication as it takes to craft our gin.
Whilst you await The Championships, join us in raising a glass to this partnership with a Wimbledon Collins, the perfect serve to celebrate.