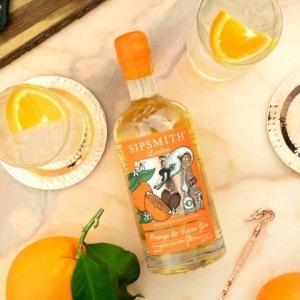 Have you met our decadent Sipsmith Orange & Cacao Gin yet? If not, Christmas is the ideal opportunity for an introduction. A rich yet zesty, chocolatey and juniper gin, perfect for chocolate orange-inspired cocktails enjoyed either at home or at one of our London pop-up bars. When it comes to pairing flavours, orange and chocolate has always proven a delicious combination. We've combined citrus, which has been so prevalent in gin-making for centuries, with complex cacao notes to create a truly sophisticated spirit. Beneath this are strong juniper undercurrents – in fact, we use double the amount of juniper in our Orange & Cacao Gin to ensure it's truly ginny. this also means it works exceedingly well in a whole range of serves, and is brilliant neat. The result is bright and sharp, decidedly sweet, rich and luxurious with a deep marmalade taste.  Luckily for you, there are lots of ways for you to enjoy our new Orange and Cacao gin with the gin-lovers and chocoholics in your life.
Deck the halls with chocolate orange
A bright tangerine-toned bottle of our Orange & Cacao Gin, perfectly wrapped and placed under the tree, is the perfect festive gift. For something to give to the chocolate fanatic, why not consider our beautifully-boxed Chocolate Orange Gift Set, where nestled inside you'll find our Orange & Cacao Gin, along with a delicious box of Charbonnel et Walker Milk Chocolate Orange Thins.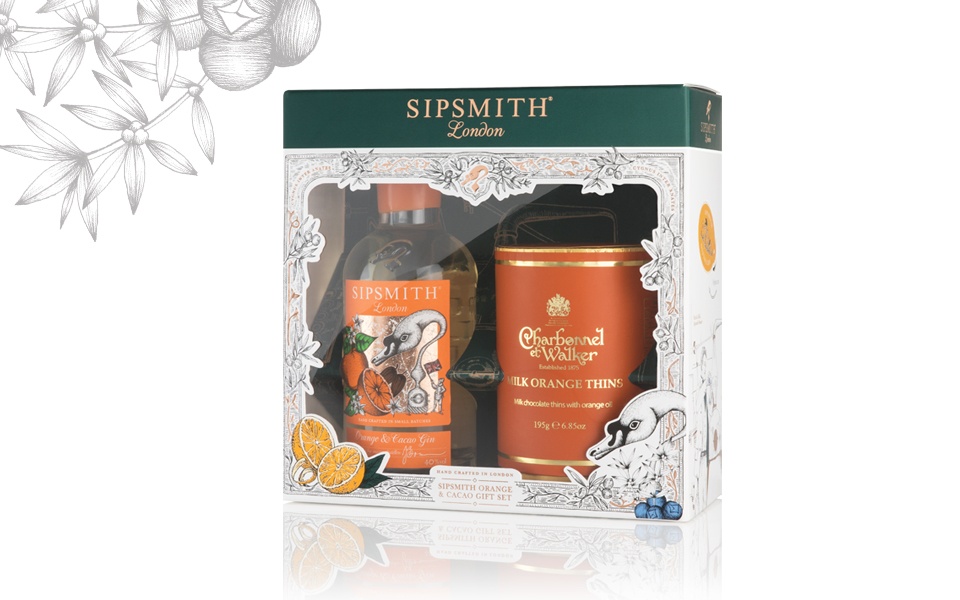 Christmas isn't Christmas without a stocking. For a decidedly grown-up one try our Build Your Own Gin Stockings. Choose from a selection of goodies, including our festive gins (with our Orange & Cacao Gin among them), glamorous glassware and cocktail-making kits, and we'll deliver them in a smart Sipsmith stocking in good time for Christmas.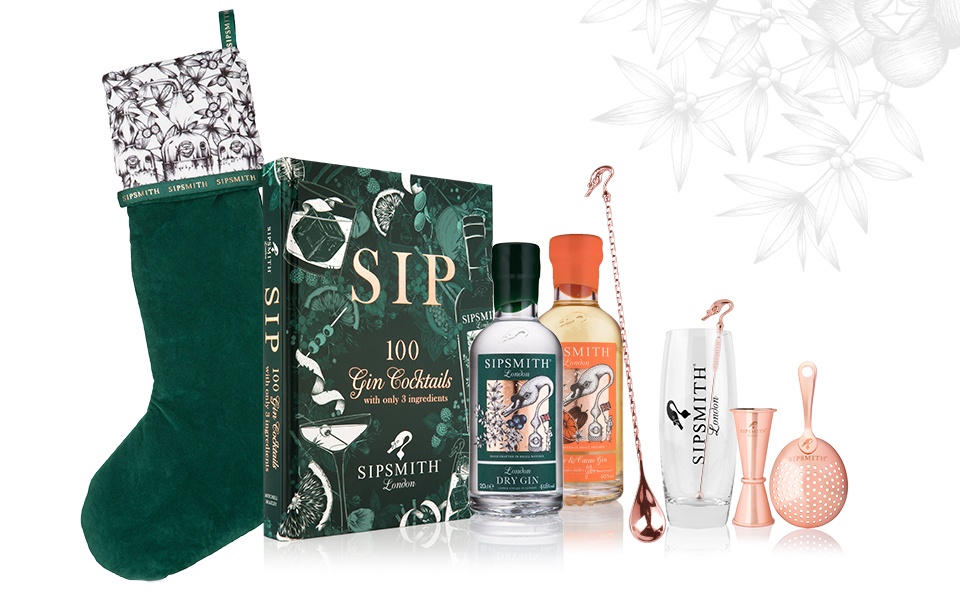 Another essential annual tradition we can't do without is a Christmas tree (and the ritual of decorating it, too). And our Orange & Cacao Gin Bauble is exclusive to Peter Jones – why not head down and play Pick 'n Mix with our selection of gin decorations, or order some from our own Christmas shop.
Frost fairs and seasonal sipping menus 
Heading out on the town this festive season? We've been building up some uncompromisingly good partnerships. Pop into one of Nicholson's historic pubs and treat yourself to a refreshing Chocolate Orange G&T or a decadent Hot Chocolate Orange G&T, perhaps with a mince pie on a cosy afternoon? Yum. Or at Wright Brothers Soho their Winter Sipping Menu features a wonderful Chocolate Orange and Espresso Martini and an Orange and Cacao G&T alongside their off-the-boat fresh seafood. 
Following on from the success of our previous festive pop-ups head to our Frost Fair at The Gun, Docklands, where you can sample traditional hot gins, such as Hot Gin and Gingerbread (which used to keep stallholders going at the 18th century frost fairs held on the frozen Thames), Spiced Mulled Sloe Gin, or a Hot Chocolate Orange Gin. If that seems a bit chilly, try our Victorian Hot Gin Parlour at The Conductor, Holborn, where you can soak up the holiday spirit with a zesty Orange G&T.
Chocolatey orange gin cocktails
For those who love to make their own, these are a few of our favourite chocolate orange gin cocktails – perfect for a Christmas cocktail party!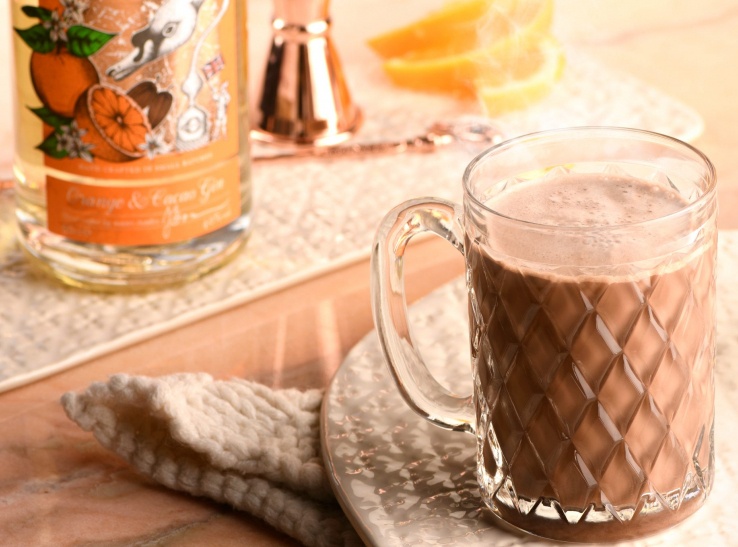 Treat yourself to a decadent hot chocolate cocktail with a spirited citrus and cacao twist
50ml Sipsmith Orange & Cacao Gin
Hot chocolate (with milk)
Cream (optional)
Grated orange zest (to garnish)
Pour the Orange & Cacao Gin into a mug and fill up with warm hot chocolate. Top with cream and sprinkle with grated orange zest.
CHOCOLATE ORANGE ESPRESSO MARTINI
Add depth and sharpness to this popular 21st century classic with this simple variation on the original
50ml Sipsmith Orange & Cacao Gin
40ml espresso
20ml Kahlua
Orange twist to garnish
Shake all the ingredients over ice and strain into a chilled martini glass.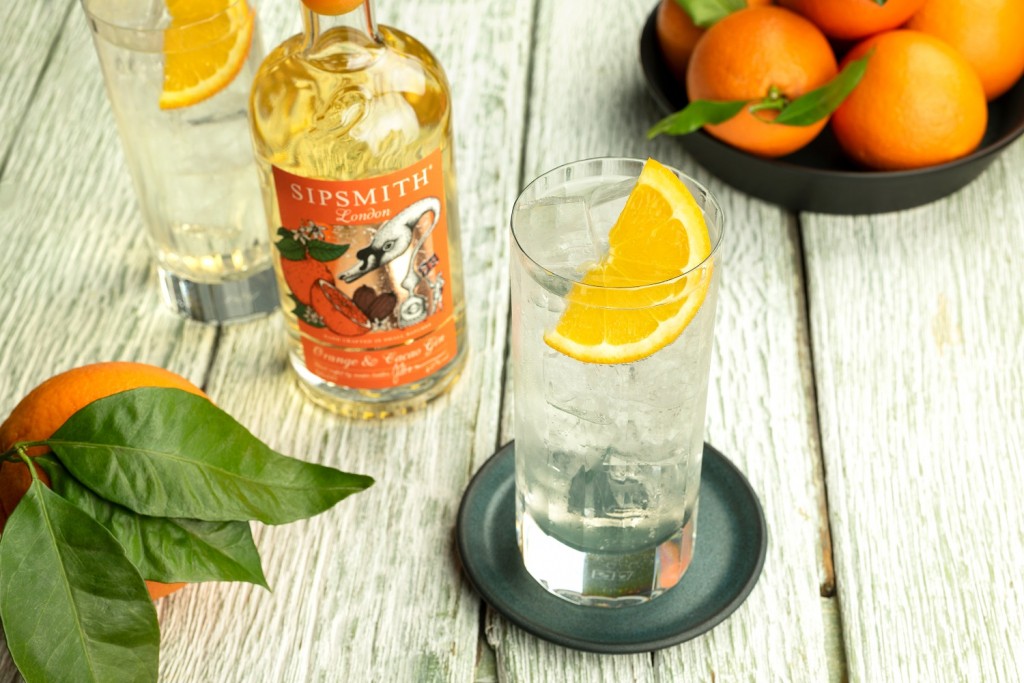 A zesty and refreshing take on the classic G&T, complete with velvety smooth chocolate notes.
50ml Sipsmith Orange & Cacao Gin
Premium Indian Tonic water
Wheel of orange to garnish
Add gin to an ice-filled highball before topping up with tonic water and garnishing with an orange wheel.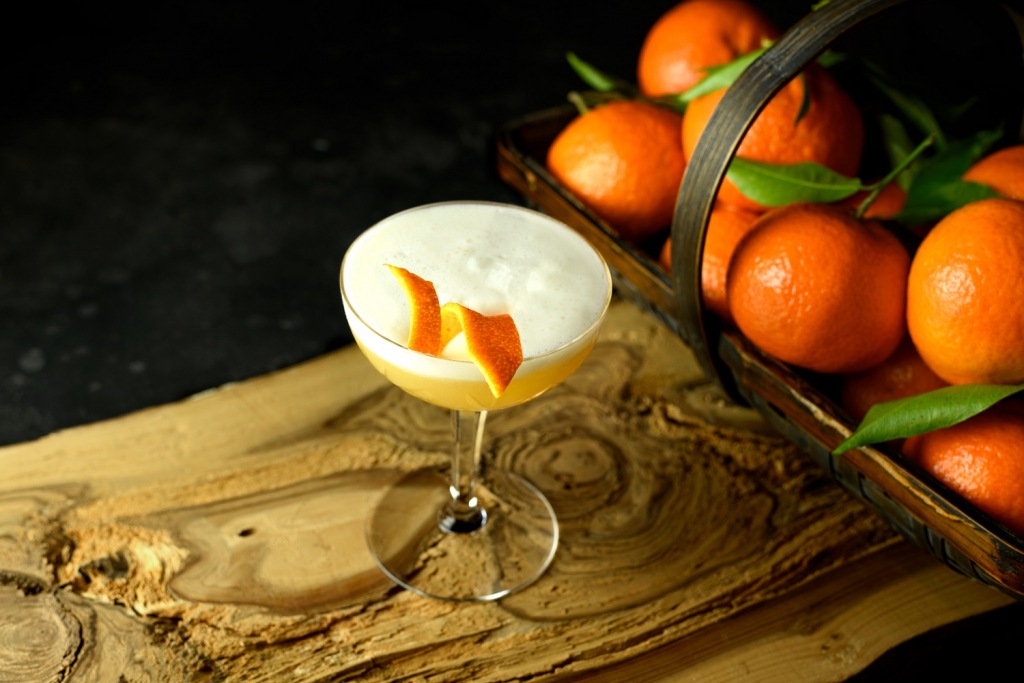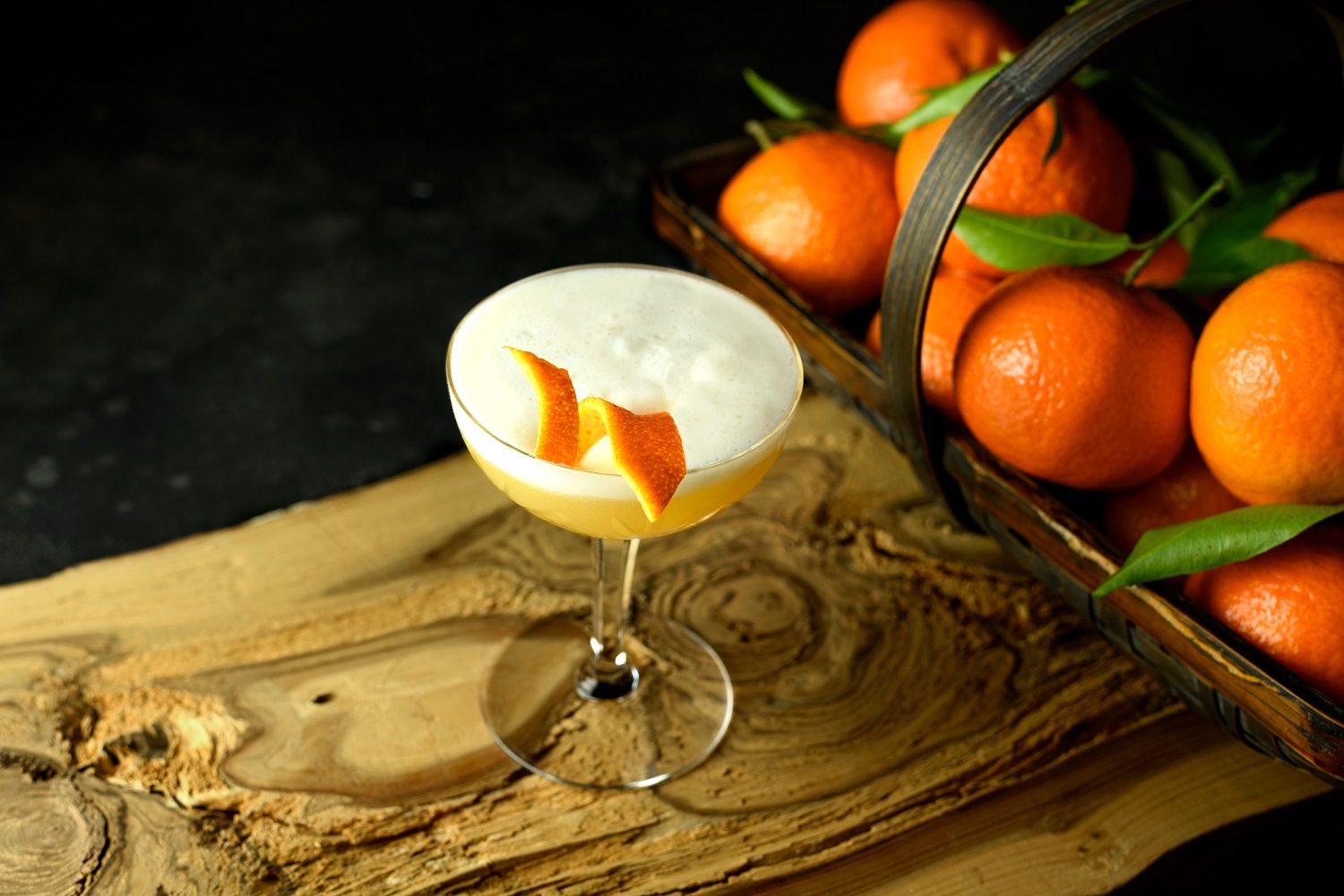 A revamp of the wonderfully drinkable gin cocktail classic, the White Lady
50ml Sipsmith Orange & Cacao Gin
20ml lemon juice
10ml gomme syrup
1 egg white
Orange twist (to garnish)
Dry shake the ingredients (without ice) before wet shaking (with ice), straining into a chilled glass and garnish with an orange twist.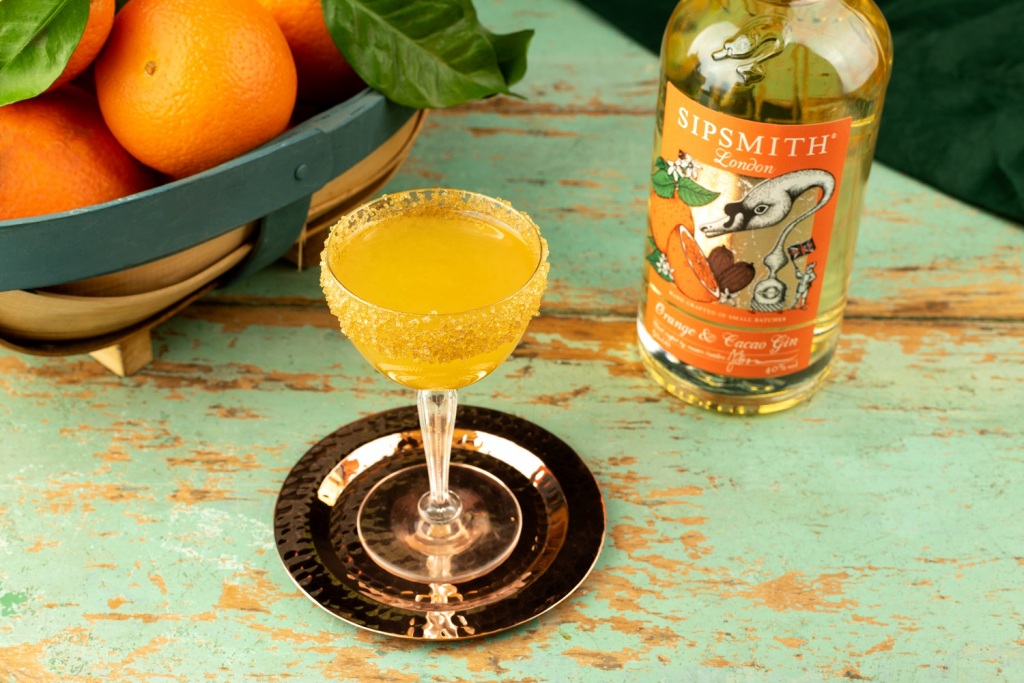 We have put our chocolate orange gin pride of place with a citrussy interpretation of this early 20th century classic. 
35ml Sipsmith Orange & Cacao Gin
25ml lemon juice
15ml brandy
12.5ml gomme
Wet shake the ingredients (with ice) and strain into a sugar-dipped coupe glass.
Whether you prefer soaking up the festive atmosphere at a pop-up bar, hosting a cocktail party, or just sipping away the chilly winter evenings at home, make sure you have a bottle of our Orange & Cacao Gin to hand this Christmas.
A rich yet zesty, chocolatey and juniper gin, perfect for chocolate orange-inspired cocktails
A bright tangerine-toned bottle of our Orange & Cacao Gin, perfectly wrapped and placed under the tree, is the perfect festive gift