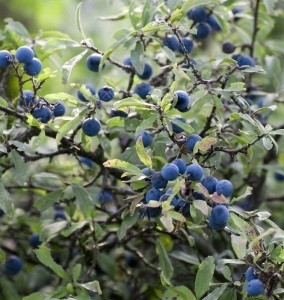 This year, don't just make your own sloe gin—do so with sloe berries you've picked yourself.
It's a good year for gin lovers. Following news that 2017's ideal weather conditions have led to a record-breaking bounty of berries—including coveted sloes—there's never been a better time to go foraging in London.
Do as we do and brush up with these foraging basics before venturing in search of the distinctive blue-black berries. And hop to it: they won't be in season much longer (plus—if you get started shortly—your homemade sloe gin should be ready just in time for Christmas).
Hampstead Heath
Little wonder that one of London's wildest and most beautiful green spaces is also full of edible fruits, herbs, and other finds. Alongside the blackthorn trees—which have historically been used as hedgerows, and are often found lining quiet pathways along the Heath—autumnal foragers can also seek out hawthorn berries, rosehips, and other seasonal specialities. Need a guide? Forage London hosts regular guided walks over the Heath's hills and dales.
Dulwich Wood
For those who aren't within tromping range of the Heath, never fear: Dulwich Wood remains a popular spot for foraging in London. Follow savvy locals to the quiet patch of forest (as well as neighbouring Sydenham Hill Wood, which also affords excellent sloe-spotting opportunities), and—if you do find a patch of berries—be sure to mind the thorns. In addition to the wild fruit, you'll also enjoy lovely views; this area also happens to be one of the last remaining tracts of the ancient Great North Wood.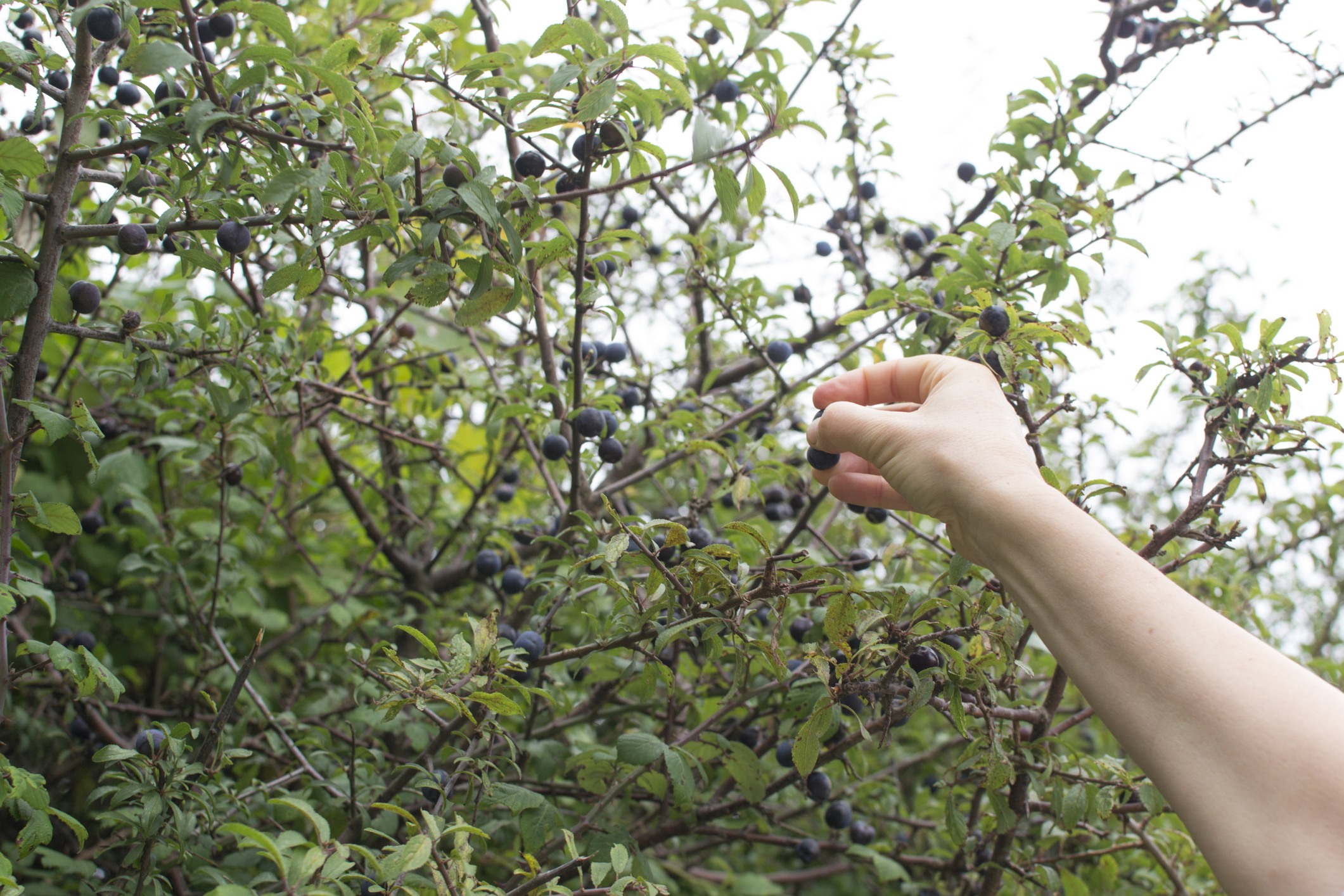 The eagle-eyed will find blue-black sloes growing in parks across London.
Wormwood Scrubs Park
The 200-acre Wormwood Scrubs Park isn't only a pretty green expanse for picnickers; it's also the province of eagle-eyed foragers, thanks to its generous array of laden blackthorn trees. The West London-based should venture here on a relaxed afternoon, and return with pockets bulging.
Horsenden Hill 
Comprising ancient woodlands, pretty grasslands, and—most importantly for sloe hunters—plenty of hedgerows, Horsenden Hill offers up a coveted bounty of sloe berries each autumn. Within walking distance of Perivale and Sudbury, its road-less-taken status makes it a reliable treasure trove of seasonal fruits.
Make the most of your autumnal bounty with homemade sloe gin.
The Parkland Walk
Threading its way from Finsbury Park through Alexandra Palace, Crouch End, Highgate, and onwards, the Parkland Walk invites London amblers to explore a foliage-shaded route that was once a historic railway line. In addition to its scenery, the park is known amongst foraging types as an ideal place to find sloes.
No luck during your autumnal outings? If real-life foraging in London fails, a bit of internet foraging on the wilds of eBay can also yield a bumper crop.
Featured images © yorkfoto/iStock; hsvrs/iStock; Mypurgatoryyears/iStock; shurub/iStock