You've been mastering your cocktail-mixing craft, but what about making some of your own ingredients? It's easy to get started with this sloe gin recipe.
If you feel like getting creative in the kitchen, you'll be pleased to hear that the quintessential British liqueur is surprisingly easy to make. Simply follow this essential guide to homemade sloe gin by Master Distiller and Co-Founder Jared Brown.
From the initial syrup recipe on which to build your gin to tips on foraging for berries so you can make the most of the sloe gin season, you'll find everything you need to know here.
HOW TO MAKE SLOE GIN: THE PROCESS
Let's start with a step-by-step outline of the sloe gin-making process (or watch the video here!):
Harvest sloes when ripe – you'll need around 250-300g for a 70cl bottle of gin. Don't have access to sloes? Search on eBay for freshly picked sloe berries (it's what Jared did when he was perfecting the first ever Sipsmith Sloe Gin recipe!)
Freeze sloes for a minimum of 24 hours (48h is best)
Place the frozen sloes into a wide-mouthed lidded jar – enough to fill halfway
Pour a good-quality gin (we recommend our London Dry Gin, of course) into the jar – enough to fill to the top
Leave for 2-3 months, turning the jar a couple of times – we promise it's worth the wait!
The, take out a sample to taste
Strain the sloe gin and sweeten to taste with sugar syrup or honey (or a mixture of both), a little at a time until it reaches your preferred sweetness. You can find our sugar syrup recipe below
Sip neat or stir and shake your homemade sloe gin in some of our favourite sloe gin cocktails
To ensure your batch is as delicious as possible, we've outlined some common mistakes and offered advice on how to avoid them below.
That way, every amateur kitchen distiller can master the perfect sloe gin at home.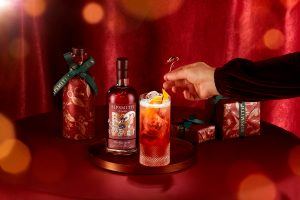 MISTAKE 1: INITIAL MEASUREMENTS
Contrary to popular belief, you don't need to add sugar at the beginning of the process. Saturating the spirit with sugar prevents it from extracting the natural fruit sugars – and other flavours – from the berries. Sugar should really only be added at the start if you intend to use your sweet sloes for baking or chocolates, rather than in a good sloe gin.
One common complaint about standard sloe gin recipes is that some years they produce a too-sweet liqueur, while other years they are not sweet enough. Sweetening to taste at the end of the maceration yields a perfect batch every time. And, if you use simple syrup instead of granulated sugar, you don't have to wait for the crystals to dissolve.
THE PERFECT SUGAR SYRUP RECIPE
Simply combine equal measures of sugar and water in a saucepan over a low heat. Warm the mixture until the sugar dissolves, then allow it to cool. If you prefer a higher-strength sloe gin, it is possible to make syrup with three-parts sugar and two-parts water to reduce dilution. If you decide to do this, only add a little syrup at first, as it sometimes requires a fraction of the quantity of sugar called for in standard recipes.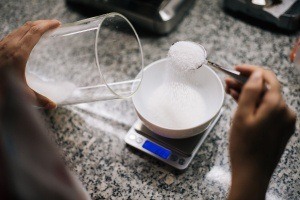 MISTAKE 2: CHEAP GIN
The second common error when making sloe gin is using a cheap gin. Far from masking a bad spirit, sloe berries highlight the quality of the gin. That's why it's worth splashing out a few extra pounds to upgrade to a better gin, such as our award-winning London Dry Gin.
You could also take a look in your drinks cabinet for a dusty bottle of grappa, brandy, or Irish whiskey, as these are also great for making sloe liqueurs.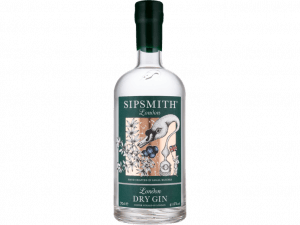 One ingredient that occasionally appeared in 19th-century recipes for sloe gin was almond. A crushed almond, added at the start of the maceration process, highlights the marzipan character of the sloe without the added effort of crushing a few sloe stones.
SLOE GIN MYTHBUSTING
Now that you've mastered how to make sloe gin, it's time for a bit of trivia. There are some absurd myths about harvesting and processing sloes floating around, and we think it's time to dispel a few of these:
1. Wait until the first frost to pick sloes
Like all fruit, it's best to pick sloes when they are ripe. How do you know? Gently squeeze one. If it feels like a rock, it's not ripe. If it feels like a little juicy plum, it's ripe. There's no need to test each one. If a few are ripe, the entire crop is ready.
2. Prick just-picked sloes with a thorn
Some recipes dictate that sloes should be pricked with a thorn from the same bush, or even with a silver pin. Romantic as these ideas might sound, neither technique produces the best results. What you should do is place the sloes in a freezer bag or tupperware box and freeze them for a day or two. Pricking them ruptures the fruit once, allowing the flavour to slowly leak out while they are sitting in the gin. However, freezing is better as it ruptures the sloes thousands of times, and evenly.
3. Sloe locations are a highly guarded secret
Some foragers will never reveal the location of their secret stash of berries. However, there's a source that's plentiful enough to share, and closer to home than you might imagine. It's called eBay. Click 'buy now' and a farmer in Scotland, the Lake District, Somerset or Cornwall will head out the next morning, fill a box with sloes and pop it in the afternoon post.
So, the secret to making the best sloe gin? Find good sloes (on the land or online), freeze them overnight, add enough fruit to almost half-fill a bottle, then top it up with good-quality gin.
Wait 2-3 months before adding sugar or syrup to taste – then enjoy them in a range of pink-hued sloe gin cocktails, from a Sloe Bramble to a special occasion Sloe Royale.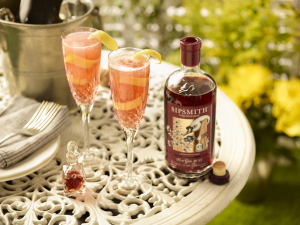 It couldn't be easier, better or simpler. Unless, of course, you leave it to our talented Distillers and buy a bottle of our award-winning Sipsmith Sloe Gin instead!
ANY SLOE GIN RECIPE QUESTIONS?
If there's anything sloe-related that you still aren't sure about, you can always ask our Master Distiller Jared Brown. Pose your berry-based questions via Facebook, Twitter or Instagram, and we'll be more than happy to reply to your message with helpful tips and ginspiration.