October means that sloe season has officially arrived. Get in the mood with these four classic sloe gin cocktail recipes.
Scarlet of hue and perfumed with rich berry flavours, sloe gin is delicious enough to sip neat (or from a hip flask during your autumnal rambles).
But it's also a staple in a number of classic cocktails. When you next feel like shaking yourself a seasonally appropriate sip, turn to these four classic sloe gin cocktail recipes. Whether frothy with fizz or sultry with Scottish whisky, they show off sloe gin's wonderful breadth and complexity.
SLOE ROYALE
This serve couldn't be simpler—or more celebratory.
15ml Sipsmith Sloe Gin
100ml Champagne
Lemon twist, to garnish
Add the sloe gin to a chilled flute and top up—liberally—with Champagne. Garnish with a lemon twist.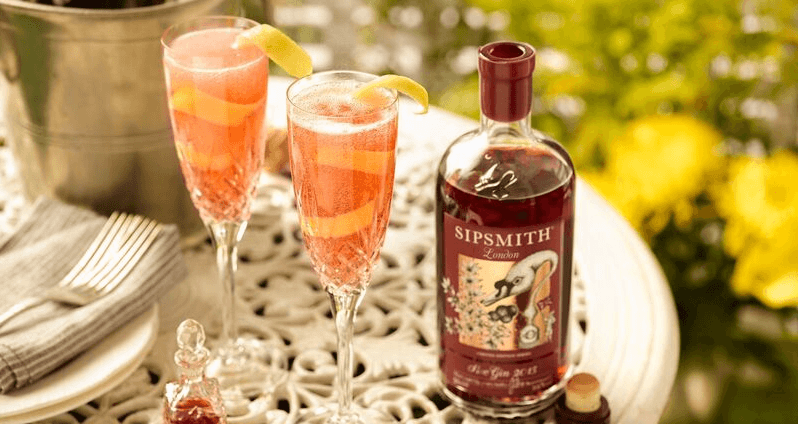 WINTER G&T
Sloe gin is synonymous with winter for a reason. Craft a Winter G&T for a sensational sip on even the coldest of nights.
25ml Sipsmith London Dry Gin
25ml Sipsmith Sloe Gin
chilled Indian tonic water, to top
Fill a highball glass with ice. Add the London Dry Gin and Sloe Gin. Top with chilled Indian tonic water. Lift from the bottom of the glass with a stirrer to gently combine together.
THE CHARLIE CHAPLIN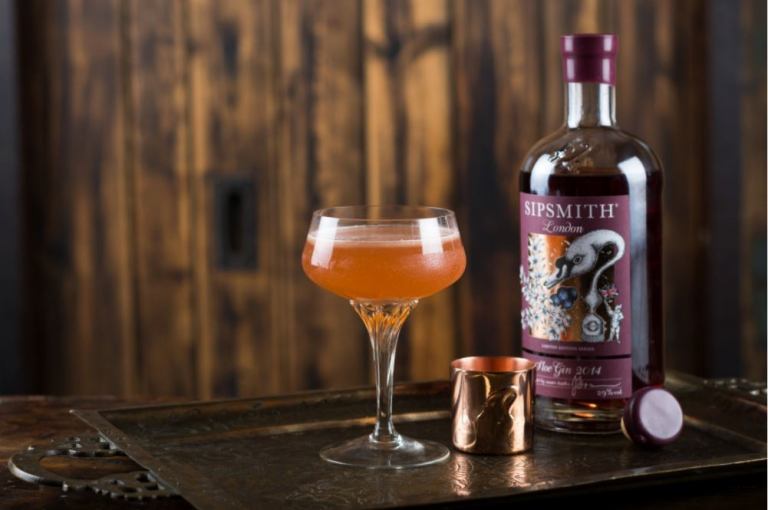 Indulge in some old Hollywood glamour, courtesy of this 1920s serve.
First created in New York's Waldorf-Astoria around 1920, and named in honour of the silent movie star, The Charlie Chaplin is a classic sloe gin cocktail recipe that's a perfect fit for the season.
35ml Sipsmith Sloe Gin
25ml freshly squeezed lime juice
15ml apricot brandy
5ml sugar syrup
Orange twist, to garnish
Add all ingredients to an ice-filled cocktail shaker, and shake well. Strain into a chilled coupette, and garnish with an orange twist.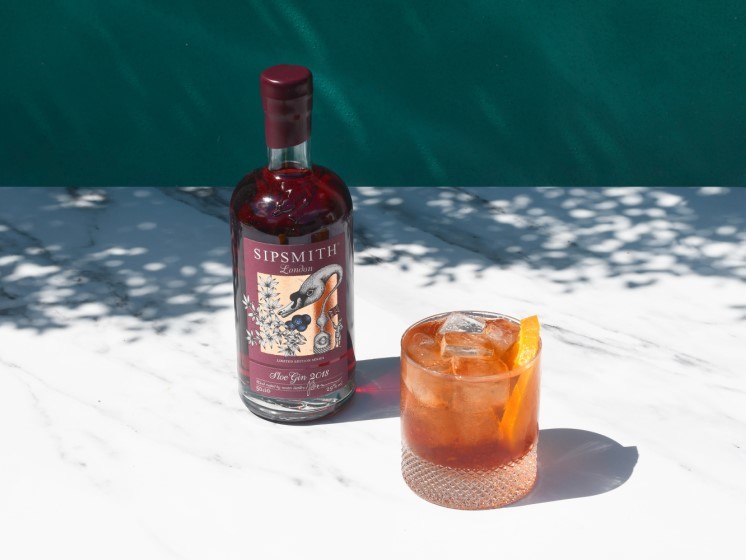 SLOE GIN NEGRONI
Add a luxuriant dose of berry sweetness to your Negroni courtesy of our Sloe Gin.
15ml Sipsmith London Dry Gin
15ml Sipsmith Sloe Gin
15ml Campari
15ml sweet vermouth
Orange twist or wedge, to garnish
Combine equal parts Sipsmith London Dry Gin, Sipsmith Sloe Gin, vermouth and Campari in a rocks glass over ice. Garnish with an orange twist or wedge.
Seeking more sloe ginspiration? Berry-rich tweaks on other classic cocktails – including a Sloe Gin and Lemon Tonic – offer further ways to celebrate the season.